Sporting Memories - Army Cricket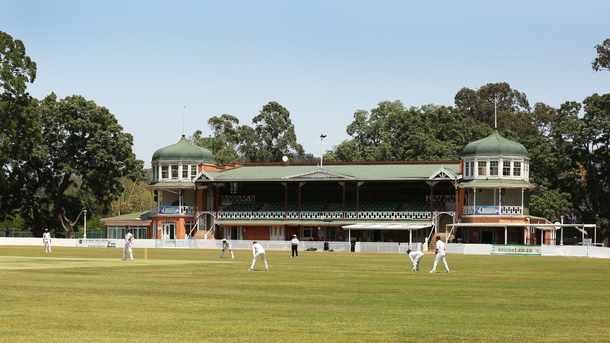 Not much has changed over the years especially at the Pietermaritzburg Oval but my home ground has vanished with development taking over.
When I was in the Army I played a number of sports as it was not only fun but it got you out of camp and out of performing guard duties at weekends. There is nothing worse than being on patrol or standing too attention at the main gate whilst seeing the lights of the city in the distance. You know everyone is out having a good time and you are basically a prisoner on the wrong side of the wire.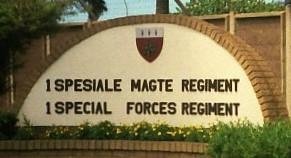 The base I was in was rather strict and weekends were work days and sport was the only option to get out.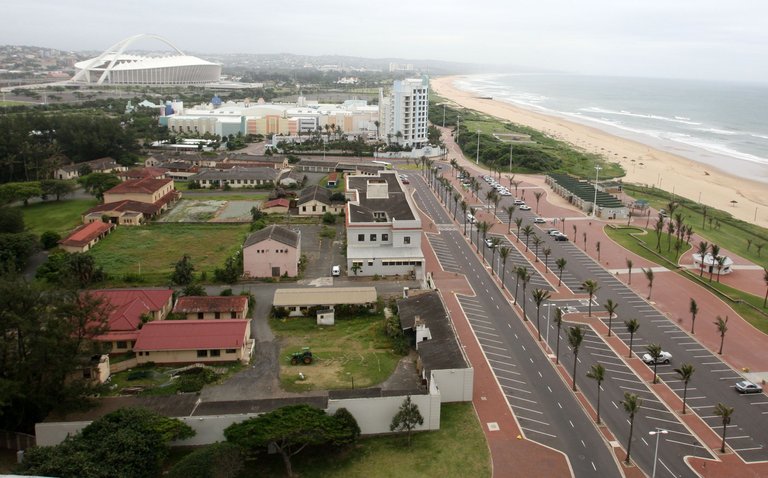 Natal Command or Hotel command is what we called it back then is now derelict and prime beach front property. This is where the sports office sent out the important fax on a Thursday morning letting those know who was off for the weekend playing sport.
One of the sports I played was cricket as the Commandant in charge of the sports office was keen on cricket and did everything in his power to get you out for the weekend. When I first started representing the Defence Force like with anything you have to perform in order to move up the ranks hopefully making the top team.
One of the first games I played was for the second team and it was basically a bunch of misfits with a few ball skills and not much else. There are 11 players in a cricket team and on this sunny Saturday lunchtime I could only count 6 players who had rocked up including myself. The others were most likely taking the weekend off literally and would pay the consequences as they were now AWOL.
The team we were playing against had a reputation of being competitive and were doing well in the league. Being an out of towner and new on the scene I didn't give us much hope. The other team offered to abandon the game as the league rule book stated a minimum of 7 players was required to make up a team. Being young and cocky I refused and said we would take them on with the 6 players we had. I don't think they took us seriously as this was going to be a tricky match to win and we were 5 players short.
We won the toss and chose to bat with the hope whilst we were batting possibly a few more team members would arrive. Remarkably we batted very well and declared early which is unheard of in a limited over contest. We had 50 overs to bat and think we declared around the 35 over mark as we actually felt sorry for the opposing team. We had amassed over 400 runs and still had a few wickets in the bank as we could only lose 5 before we were all out due to having only 6 players.
During the interval the rule book appeared yet again as now the opposition was taking us seriously and on the grounds of having less than 7 players we should call the match off. I pulled a rabbit out of the hat inviting a spectator to sit on the ground with an umbrella and blanket for good measure acting as our non involved 7th player. Technically we had 7 players even if we didn't ever use them. They were not happy but surely they should still beat us knowing a bowler and wicket keeper take up 2 positions and you now have 4 players covering the entire field.
I had players who we would not call bowlers and at best was a 50/50 toss up whether they could even catch a ball. I knew we had to bowl them out as we had no real other options. Funny how things work out as we bowled them out in under 15 overs winning the game by nearly 200 runs. This second division cricket was fun, but not quite the standards I had expected. This game propelled me into the Defence Force First team there after which we won the Inter City League for the first and only time ever.
Quite a few of the players in our team went on to represent Natal and other provinces in their careers so we had a very strong team. The team had a heavy drinking culture which would have been obvious being in the Army and normally our team would be first to the ground as we would have passed out in the changing rooms from partying the night before. With nowhere to sleep unless we got lucky the changing rooms were home for the night before a game wherever that game was.
The Commandant who was in charge was now taking things very seriously as we were on top of the league and this could bring glory to those in charge. We slowly noticed more and more interest with the number of spectators rising who were coming to watch. The top brass being the Generals and Brigadiers would have their camp chairs all set up cheering us on. Winning the League was a big deal considering other clubs had the likes of Malcolm Marshall, Hartley Alleyne and Collis King and we were nobodies in comparison.
With the team still recovering from heavy hangovers every Saturday morning we were threatened with a Friday night lockdown before matches. I could see where he was coming from as the changing room reeked of beer every time he walked in and he always blew his top. It was actually quite funny as the sweat used to pour out of us when we were playing slowly sobering us up. Cricket has a heavy drinking culture and was far worse than rugby teams I have been involved with.
---
---