Sports Curation Showcase
Funny how some weeks fly by and others feel as though they are dragging and getting to Wednesday this week seemed to take an age. The sports showcase is an opportunity to highlight authors in the sports tribe to everyone on Hive. Not everyone looks through the feed and the thought process is maybe they will spot the show case post. Like any tribe there is decent posts mixed amongst some not so good ones and it takes time to find them. Every week we are on the hunt for new authors to highlight but that is easier said than done as this is a two way street with many thinking posting is all you do. All of these posts are live meaning the 7 day window for curation is open and these are normally only a few days old at most. A vote is not necessary, but if you find something or someone interesting then a follow would be great as well.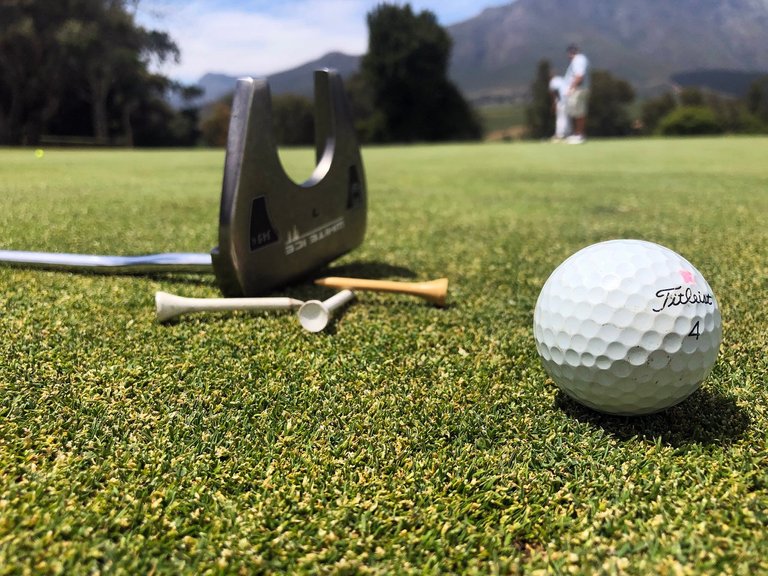 "Why Do You Sport?" – Musings On What Sport Is and the Reasons We Give
@fermentedphil is up first this week with his ramblings about why we all get involved with sport. Everyone will have different reasons but mainly it is for comradery and to remain active. I suppose even if you joined a bowls club it would be to get out and about. Friendship mixed with staying fit and having fun has to be why everyone joins a sports club and they are all good excuses. I know in places like Japan the only way to get a round of golf is to be a member of a club and thankfully that isn't the case everywhere.
Golf is a little different to most other sports though depending on where you live as most sports clubs don't have a few restaurants to choose from including fine dining. In the good old days when I was much younger my company paid for my subs each year and it was used for business related entertaining days. I have no idea if that sort of thing even happens anymore, but back then it was great. @fermentedphil loves his golf like a few others on here and the one perk is the club house no matter how badly you played. An interesting read which we have come to expect from Phil. Curious why the fermented part in the name is he a sour puss or does he drink a lot? I am sure @ablaze and @edprivat will have some other options lined up as well so look forward to those comments later.
UFC 268: The Last Card Before The Zombie Apocalypse
This week I was tempted to put 2 posts of @edprivat into the show case but thought better not as his head might swell and we will never hear the end of it. The push up challenge has gone down well and can't wait to see the results and who dies in the process of trying to achieve 100.
This weeks post is back to normal however with the UFC 268 and 2 title fights on the card. I paid attention last week and managed to watch last weeks action from Dubai I think with the octagon ring.
I enjoy Bruce Buffer and maybe he won't be able to say the things like he used to with covid taking out his lungs. Lets get ready to rumble was his catch phrase where he made his name way back many years ago and some lately have tried to copy him with limited success. Bruce I think charges $1 million dollars for that announcement so hope he gets betters soon.
I agree with @edprivat on the lightweight being the most entertaining as these guys are super quick and accurate at the same time. There is somehting that raises the interest when both guys are landing blows as you are waiting for the legs to buckle. Madison Square Gardens this week so another late night for anyone not living in the States so maybe a highlights package will have to suffice. Always a good read and understand the time and effort that goes into compiling these posts. If you don't follow @edprivat and are a boxing or UFC fan then there is something wrong with you as his weekly post on UFC is always top notch.
I had to include at least one push up challenge and this one was funny and not what I expected. @ebingo had a strategy of taking a dump first and reminds me of someone who used to bet on the horses and only choose the horses that took a dump in the parade ring. There have been so many users who have taken up the challenge and hats off to them for entering.
There were so many good posts this week and we try and get as many new users as possible highlighted. Please engage more and then that may be a possibility in the future for so many who are missing out. The name of the game is to be involved as much as possible as that is where you will find the support that will help you grow.
Until next time have a great week and I will be looking out for more original material to feature next week. Thanks again to everyone on sportstalk who makes compiling this post such a pleasure every week.
---
---