Sportstalk Curation Showcase
The year is flying past so quickly I almost forgot it was Wednesday and needed to do a show case post for tonight. These posts are important as they highlight what quality we have in the Sportstalk tribe allowing others to get an idea of what we are about. The idea is to try and highlight new users to create some extra exposure. All of these posts are live meaning they fall within the 7 day window of curation at time of posting. A vote would be fine, but a follow on an author would be just as welcome if you find somehting of interest.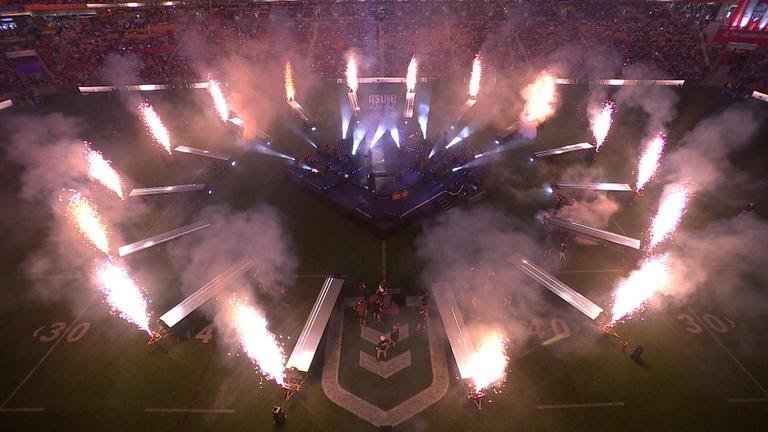 NRL Grand Final may have ended but the game rages on.
First up this week is @melbourneswest who has a little rant about previous Grand Finales and their half time entertainment selections. What he says makes perfect sense and I am glad this year the organisers got this one right. I have been following @melbournewest for some time as his daughter loves her sport. This is great to see as an event like this can inspire youngsters sparking an interest that wasn't there before. I wonder how many youngsters take up various sports after watching certain events as it must be quite high. A great read and definitely a user to follow.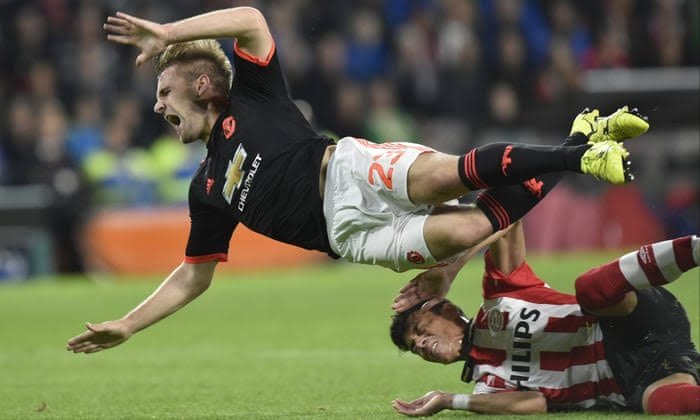 How Manchester United star nearly lost his leg.
I do believe this is the first time we have featured @kingkenny44 on the showcase and happy to have him. This for me was one of the highlights of the week as not only the post was great, but anytime you highlight someone new it is what this whole thing is about. I just wish more would engage with other users and qualify for being highlighted. @kingkenny44 discusses what happened to Luke Shaw and the long road to recovery. I knew he suffered a leg injury, but had no idea it was possibly career ending. Doctors and their technology managed to do just that and can only imagine 25 years ago he may have lost the leg entirely let alone play football again. An interesting topic that is football related but very different to what we see on the feed daily. Definitely a user to keep an eye open for as this was a great read and I am sure there will be many more. There was another short read with a player called Watt which is worth looking up. Here is the link to that post.
How ex- Arsenal player was sent off for saying his own name to the refree.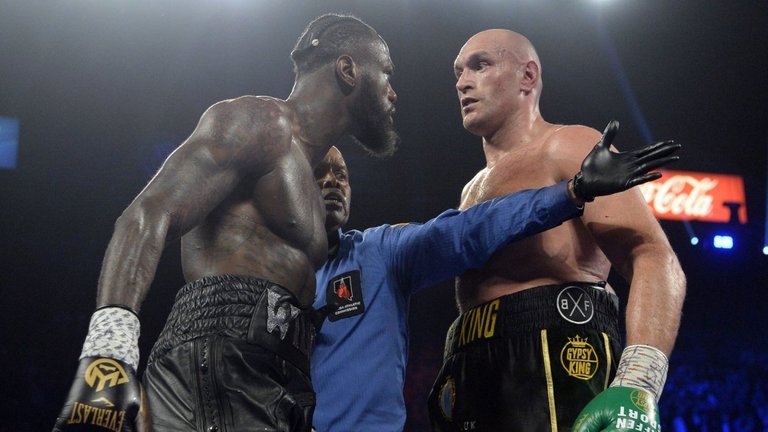 Tyson Fury defeats Deontay Wilder in an all out boxing WAR (bonus unexpected rant as I wrote this)
Another rant and this time from @adhammer discussing the latest Fury vs Wilder fight that happened last weekend. Honestly I missed the fight as this was their third fight and only watched the fist one and wasn't impressed. Maybe I will catch it on youtube as from this post the fight was a decent contest which is what counts. The problem is I have never really rated either of them as boxers go by what we have seen in the past. Who can forget Wilder making excuses because he was tired from wearing his gem studded costume doing the ring walk. I am always for more fight and less show as that is what fight fans want to see.
Size does matter when skills etc are all equaled out as size should come out on top if that is the case. I think that is why people like supporting the underdog as they try and lift someone who is at a disadvantage. @adhammer writes on various sporting topics so if you are looking for a new author to add then give him a try.
Another great week as three authors featured who deserve to be here and it is great to help promote their posts. I cannot highlight this enough as we need more quality posts coming through each and every day as that is how we attract new eyes on our site. Stay busy and keep posting and see you again next week for another Curation Showcase edition. Thanks again to everyone who contributes to the sportstalk tribe.
---
---