Sprint Race Result Opens Door For Mercedes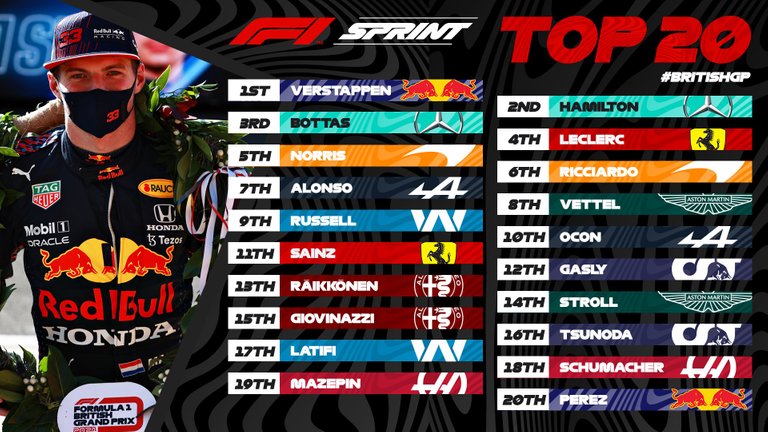 source
Yesterday we witnessed the first ever sprint race at the Silverstone Grand Prix. The idea to mix things up over the weekend giving the fans a better experience is a sound marketing ploy but I am still to be sold on this new idea. I believe the qualifying on Saturday afternoon is still the best way of setting your grid for the main race.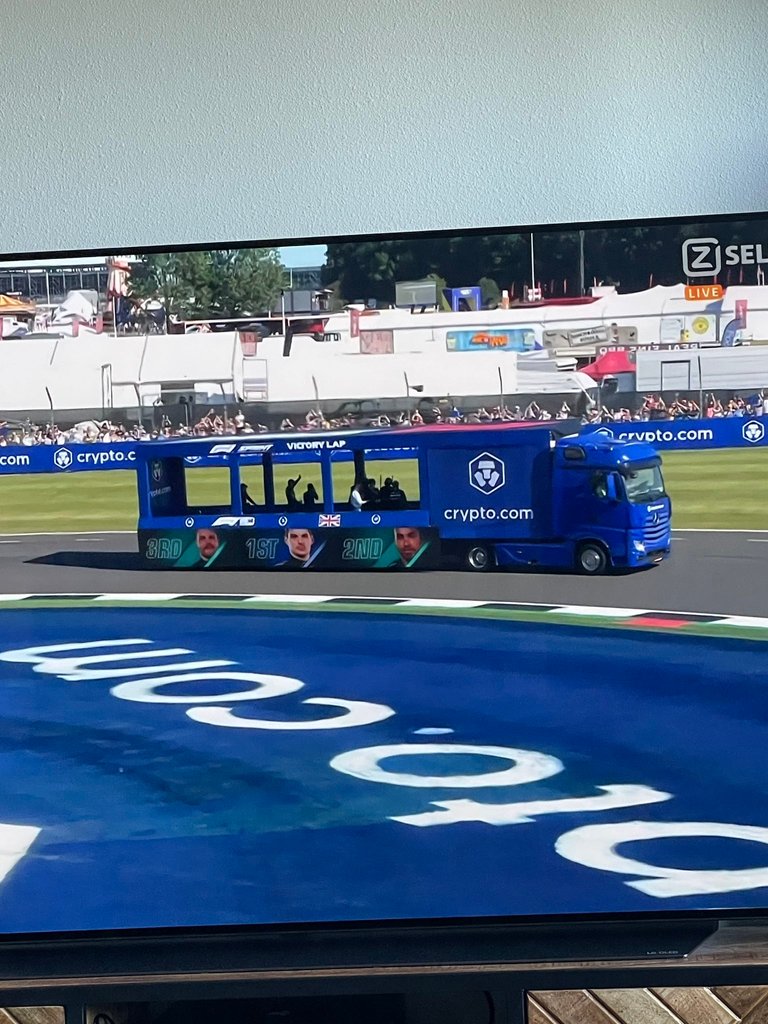 source
This is all about marketing and trying to keep a crowd interested with what is happening on track for three days instead of two. Being able to milk an extra 90 000 tickets is what the organisers are after and honestly just don't see it personally. Racing fans are desperate for live racing and creating extra things to draw them in may work for once offs, but long term I don't see this sprint event taking off. I am all for innovation and trying new things to grow a sports fan base but for me this is not it in it's current format. Already we have increased the number of races per season and expect 23 races this year which is an extra 5 races from where we were 3 years ago.
The sprint race saw 17 laps of "racing" which if we were honest was more like 5 laps of racing as there was not a lot of overtaking and justling for positions happening. The one team who found out the hard way was Red Bull when Sergio Perez spun off resulting with him starting from 20th position in the main race today. I think this is the one risk factor that teams will look at going forward and why many won't push the limits too much and why it won't be a "race" like it should.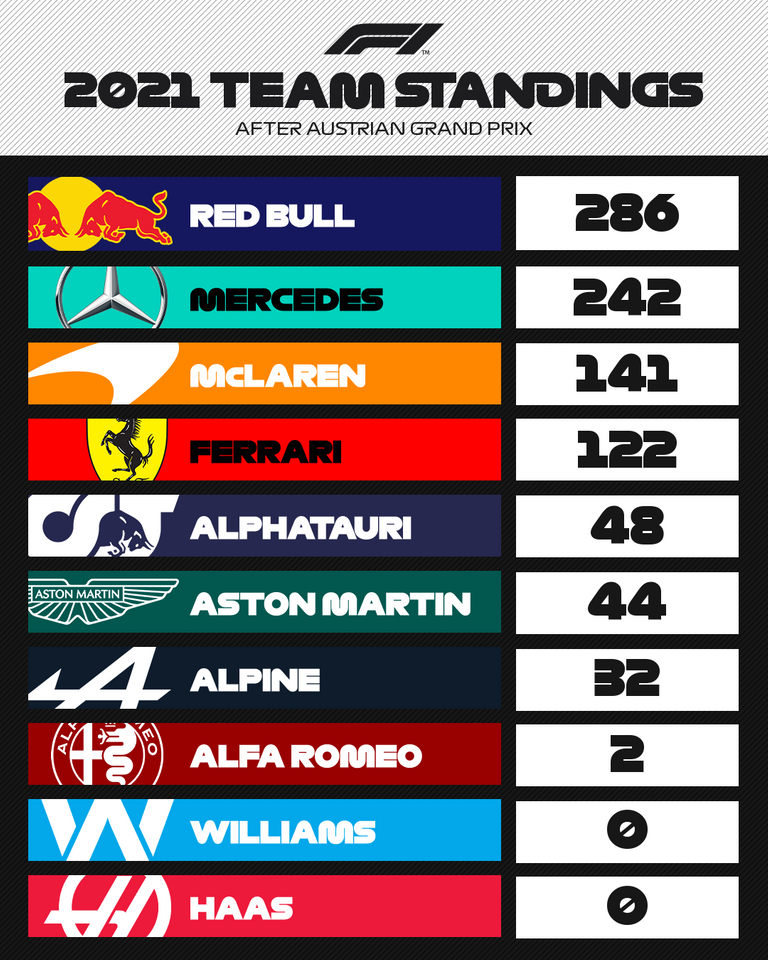 source
What this experiment has done though is open the door for Mercedes giving them a lifeline which they normally wouldn't of had. Bottas and Hamilton can now target Verstappen with different race options as Perez is now at the back of the grid. This season has been different for Red Bull as Perez has been scoring points consistently in every race keeping the pressure on Mercedes. The gap of 44 points could be cut if Perez doesn't at least get into the top 8 and Hamilton and Bottas finish in the top 3.
What will be interesting to see is the tyre management that will take place during the race as the hot weather has shown the tyres do blister very quickly. The sprint race had teams concerned about tyres and that was only after 17 laps so a two stop race is surely on the cards as the risk of having a blow out is just too high. This is where Mercedes having two drivers against Verstappen's Red Bull may actually pay off. The teams tactics will be very different and expect Red Bull to be following whatever Mercedes do today.
Mercedes will be wise to have two different strategies as Red Bull can only follow one which could leave Verstappen vulnerable. This is the only plan Mercedes have as the car is not having the same pace as the Red Bull and undercutting Verstappen has to be the way to go and try and just get ahead or slow him down behind Bottas giving Hamilton a chance to get away out front. This is where team tactics will help and it all depends whether the Mercedes drivers can pull this off or not. I have my doubts as they have tried similar tactics in the past and lost out as the fastest car should always win.
Whatever happens I expect the 44 points difference in the Constructors championship to be reduced by the time we see the chequered flag on lap 71 which is the best result Mercedes could hope for right now.
---
---