The Killing Fields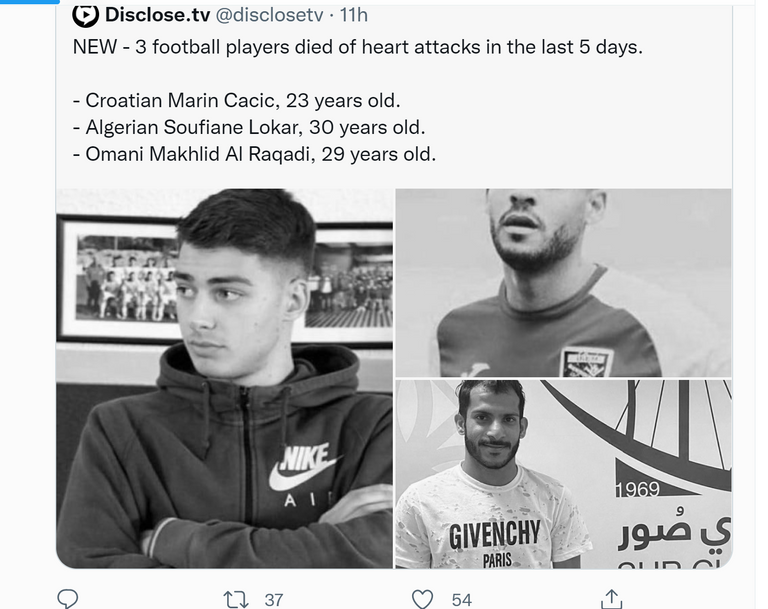 In my over 40 years of playing and following sport around the world I have never seen so many top athletes in peak physical condition struggling with breathing related issues. There has to be something far more sinister at play as these are not just one or two cases. Why is everyone keeping quiet about this as though it is nothing?
Over the last year I think we are starting to realise there are many underlying issues with the Covid vaccinations. I am not sticking my head in the sand with this as what other explanations can there be for the sudden increase in heart attacks?
I am talking about televised sporting incidents where payers are collapsing like flies. This used to be so rare making headlines when they happened. Over the last 18 months we have seen our fair share of weird events unfold on the screens.
The sad reality these are not the only ones as the players at practice sessions are also dropping like flies. If one looks around doing their research just this year 75 players have had heart attacks.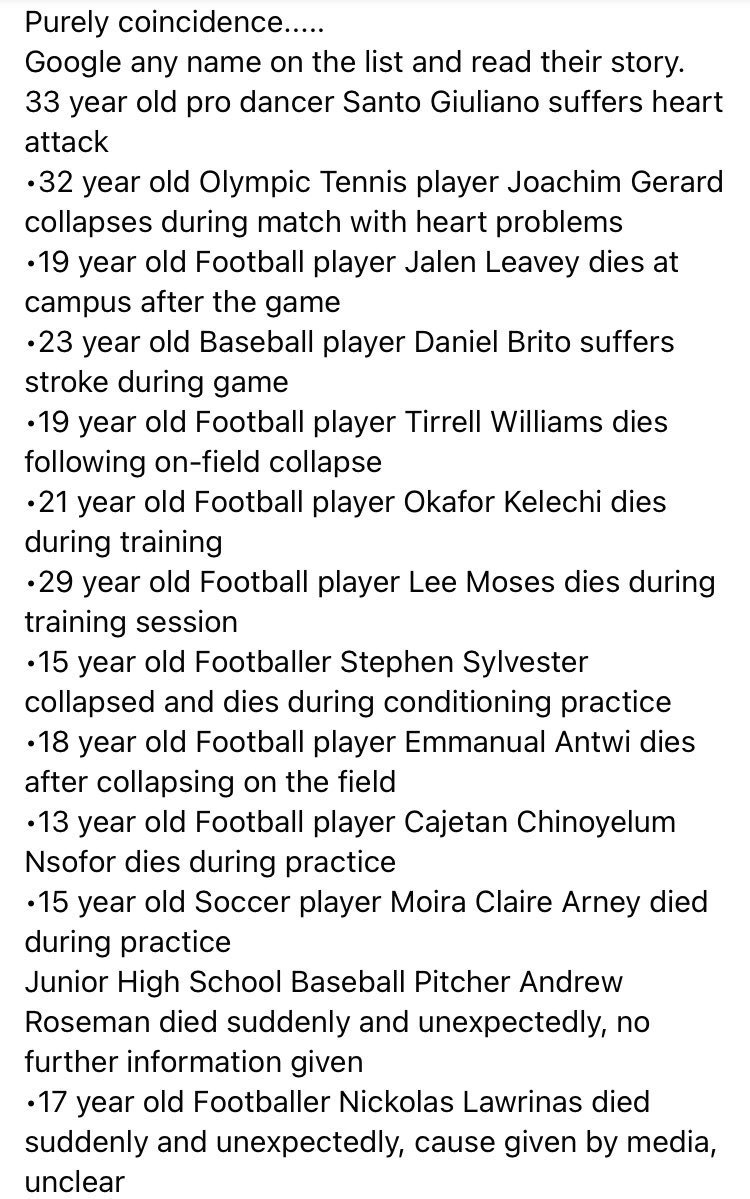 This list is the tip of the iceberg as here are another 4 pages to add to this. 108 FIFA players and coaches have passed away in the last 6 months. It could be understandable if coaches being over 70 and being the bulk of the list, but this is not the case.
https://www.bitchute.com/video/Ah1eW2DQFcUR/?list=notifications&randomize=false
Video shows Richard Harward being carried/dragged off the basketball court.
Richard Harward a NBA player collapsed on court on November 16th and had to be carried off suffering breathing difficulties. This was 2 weeks after his Covid jab resulting in myocarditis which is an inflammation of the heart. This is one known side affect of the Pfizer jab and why they have bought out another vaccination for this ailment. What do you say to an athlete in their prime now as a sorry has just robbed them of their careers. 3 days ago another basketball player suffered a heart attack on court. The images are too disturbing to post so will leave it as just that.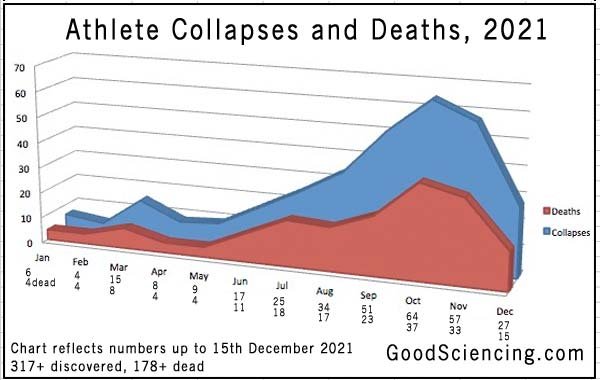 Worrying figures indeed and a trend that seems to be increasing. More research is definitely required as this is definitely not normal and could be what we would call friendly fire from the bigger picture of Covid vaccinations.
It is easy to hide figures in covid stats not highlighting all the extras that are related due to being jabbed. No one really paid much attention to when Erikssen collapsed with a heart attack at Euro 2020 earlier this year as everyone thought it was a freak being a once off. This is not the case as many players of various ages have had to now stop playing due to various heart conditions. They are the fortunate ones who survived to speak up about their experiences.
---
---