They Lost Their Roots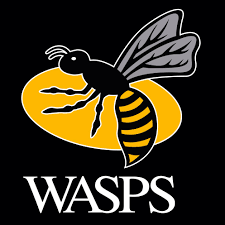 Covid didn't kill WASPS it was greed back in 2012 selling their land that belonged to the club which was the start of the end.
This week we had the expected announcement that WASPS Rugby Club would join Worcester warriors as the second club to fall into administration. This is rather scary if you consider the history of the club.
WASPS was founded in 1867 after breaking away from the Harlequins Rugby Club and has some serious deep roots in English Rugby. The problem is they lost all their heritage when they moved away from the Sudbury ground in West London. Why was that even a possibility and a quick search tells you the home of WASPS was sold to housing developers for £8m in 2012. With that deal they sealed their fate and no wonder they have ended up in Coventry on the other side of the country with no local supporters.
Any sporting club that is successful has a secure fan base that relates to the club whether it be through generations of family members or some other attachment. Planting a club in a new area that already has a rugby Club is never going to end well. They were considered a "parasite team" trying to sponge off supporters considering they kicked Coventry Rugby club out of their own stadium.
'They're an imposter in someone else's city,' says one local.
Coventry ended up having to relocate to a new ground in Birmingham which upset the locals resulting in no sympathy support for WASPS. Choose a town big enough to garner support but you also have to build a mutual bond. Coventry Rugby Club sell more season tickets than WASPS even though they are in a lower division.
A sports club is a business that services the fans who are the clubs revenue. Without the fans you have absolutely nothing and selling their original ground in Sudbury was worth more than just money. A team that has won 12 National titles did the dirty on their supporters to earn a quick buck and look where it has now ended up.
The 1867 date has no reflection on this club we see today as they are a fraud as they sold out their own history. I remember the Wimbledon Football Club back from the 1980's who were in the English top flight known for their long ball style and not much skill in between. They sold their Plough Lane Ground and moved to Milton Keynes. Thankfully they have returned after 18 years and their new ground is 200 meters from their original stadium.
Unless WASPS can get land back in Sudbury (unlikely) they are finished as they will be like the guy with no friends. Without any support which they have managed to chase away there is no future. This is what the professional era has done to certain clubs and these wont be the last either. Grounds should be held in trusts and not up to clubs to sell as this is where owners are thinking. Who can forget Fulham and Craven Cottage with Fayed from Harrods hoping to use the land for apartments relocating Fulham further down river. Craven Cottage as a historical and protected monument stopped Fayed in his tracks and why the stadium still stands.
---
---