Ticket Prices And What They Cost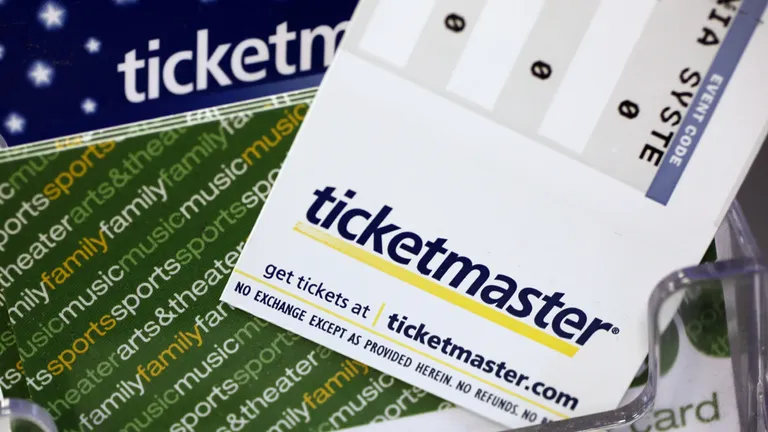 Times have changed over the last couple of years and I don't know if I could justify spending $200 or $300 on attending a sporting event. I probably would skip it as there are other priorities in life as the economy is telling me that right now.
There is a debate going on in England right now over the unsold tickets from the Lords Cricket Test last week. 20 000 tickets were left unsold and I am not shocked as they sounded a trifle expensive. This is not a sport that is over in an hour or two so it can last 5 days so unless you have deep pockets you choose what days to attend. £160 for both adults and juniors sounds too much in my opinion as what about food and drinks plus pubic transport ,suddenly the day out is more than £250 or around $340 per person.
It all boils down to what fans will pay I suppose and how much they can be milked in the process. I was foolish enough to cough up a few thousand dollars attending the Rugby World Cup back in 2015 and was a one off experience as I won't be doing that again anytime soon. That I see as more of an exception to the rule than supporting a team week in and week out.
Rugby Internationals were pricey back in the 1990's when I was still reffing and would be well over £120 each. These days they are selling for £210 which is still rather hefty as attending 3 internationals in November this year would set you back quite significantly. This is when having a partner would be optional lol.
Tonight I had a glance ay what sports cost what just to get an idea of what sporting fans are paying each week. Some sports will have a higher premium than others and that is down to the popularity of that particular sport.
The NFL had an average ticket price of $151 this year and that is also the cheapest option as there are better, more expensive seats available. This doesn't sound too expansive as how many games would you attend in one season as they are home and away fixtures. The NBA has an average price of $94 so this sounds far more reasonable.
I looked at the Red Sox who play the Oakland Raiders this week and tickets were from $32 up to around $160 also depending on where you sit. Front row seats are $400 and up so depends on what type of experience you really want.
Across the pond in England if you went to a Premier League fixture it would depend on the ground as they all vary. Back in the days Chelsea used to be amongst the priciest and lets see if that is still the case today.
<img src="https://files.peakd.com/file/peakd-hive/cryptoandcoffee/23viCqyd2ar2VAWMm6hzJLGtPU4EyUUDvZDR9jiPSfAdBBEzBaUyyHM9yhWj2Yct9MFLs.webp"/.
These are season ticket prices so not that bad considering this covers 19 home matches in the League and I suppose cup games would be extra. Arsenal have a waiting list and why they can charge these prices and the FA has just put a price cap on the London top 3 which is good news. Not everyone can get a season ticket however as the demand for certain clubs is staggering. look at the picture below as Liverpool have closed their waiting list and Arsenal is at 10 years.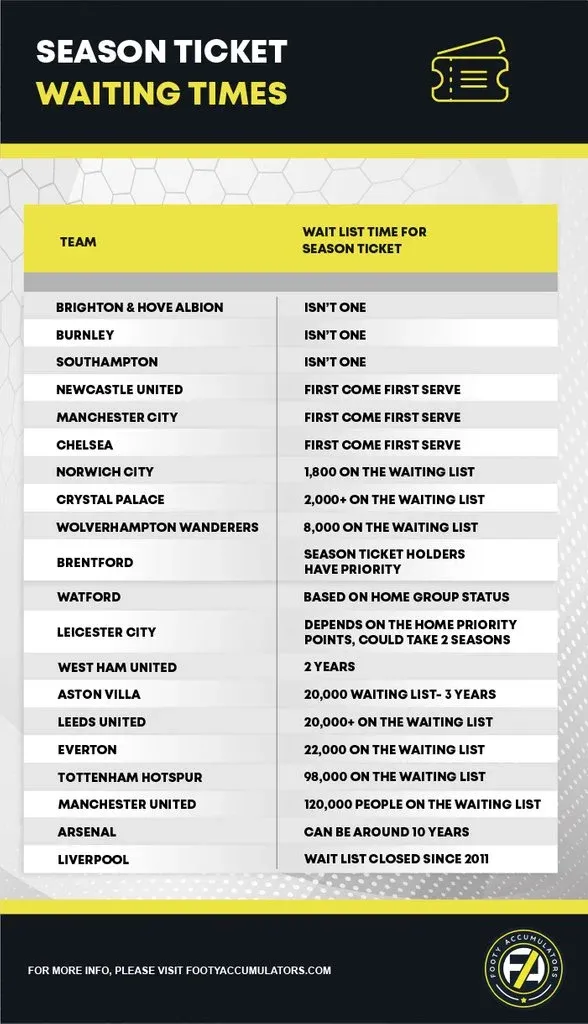 If you were after a one off game the average price says £95 but again that depends who is playing and at what ground. When a sport has a demand they can literally charge what they want and people will pay.
I haven't included sports like Formula one and boxing as they are like a special event and cannot be compared to team sports. Out of interest sakes the Monaco Grand Prix would have cost you €400 for a seat and knowing how pricey food and drink is another €200 could easily be added to this per person.
This is easy to see some sports are richer than others and is not really for the working class yet they do attend. Cricket has always been an upper/middle class sport along with rugby and why they charge those sorts of prices. Football is definitely becoming more of a middle income supporter type in England as your average person would struggle to justify paying these prices.
---
---