Time To Get Involved As A Community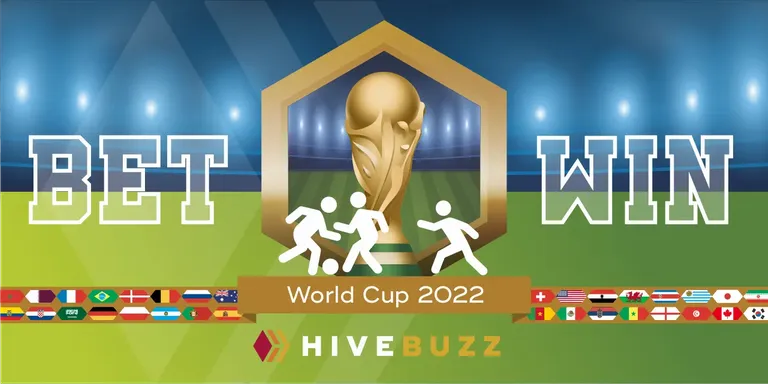 Hello Sportstalk Community I thought I would write a post to get you all involved in the new World Cup contest launched yesterday by HiveBuzz. Many of us use HiveBuzz as it is another tool highlighting your involvement and achievemnts on Hive. The more users who sign up and participate the merrier as this will also help swell the prize pool on offer.
Yesterdays announcement post HiveBuzz World Cup Contest - Collect badges and win prizes - More than 4500 HIVE prize pool should be really good fun as it doesn't matter if you know nothing about football. The idea is to unlock as many badges as possible by predicting the result of each match. Win, lose or draw are the options on each match and it is that simple. I will now explain in simple terms how it works.
What do I need to do to be involved in this competition?
Send 1 Hive to hivebuzz.pool along with the memo worldcup2022 as in the example below.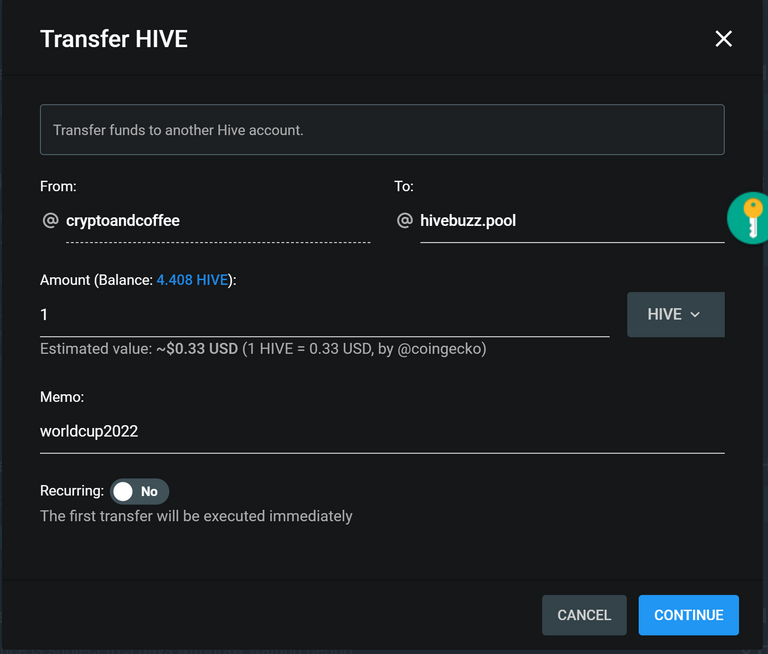 The hardest part is already done as you have now entered. The more users that enter the better as this will be added to the prize pool.
Go to your HiveBuzz page and log in using your Hive account name. On the right hand side you will see a tab World Cup 2022 which you obviously now click open. There are 64 badges all representing a match in the World Cup.

Each badge/match is currently locked and will only open 24 hours before kick off. Most days have 2 matches so pay careful attention to the dates as this is all you have to worry about.

Once the match opens you then need to look for the Hive Buzz post to make your predictions. There will be 3 comments available.
1.Team "A" win
2.Team "B" win
3.Tie
You choose one of the above for each match that the badge has been unlocked. Pay careful attention as there will be more than 1 post to comment on daily as most days have 2 matches. Also do not comment as this will disqualify you from that match.
To Sum Up what you must do.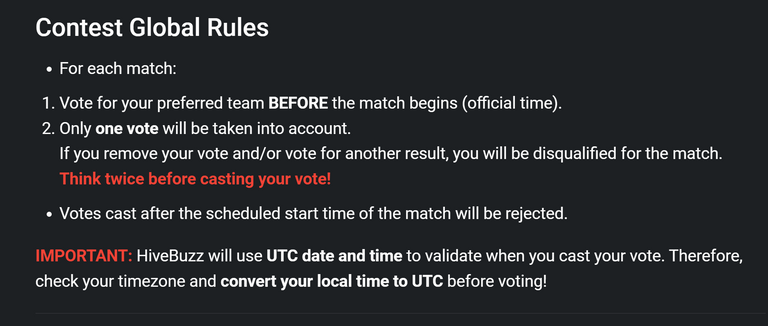 Simple and straight forward enough as just a vote on which option you select is all it requires.
The pool is sitting at 4500 Hive and lets see if we can push this over 10000 Hive as that is a decent prize pool. If you want to write about this contest or the World Cup then use the 50/50 beneficiary setting @hivebuzz.pool as a 50% beneficiary which will be added to the reward pool. The OCD community will be curating these posts if deemed worthy of more rewards so take the time and effort to post quality content.
---
---