Toxic Parent Supporters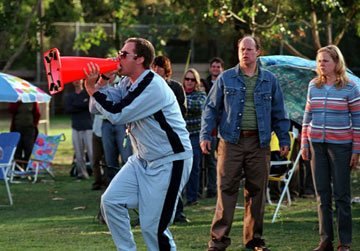 I think they call it over invested parenting which in my book is another word for retard.
I read a post from @bozz.sports last week where he discussed how a group of parents ruined a college basketball game. Really sad really that parents can have the ability to ruin something that should be a special moment in their kids lives. A lack of morals and manners not giving a damn about others around them only caring about the result going in their favor.
Unfortunately this is all nothing new and have witnessed this many times not only growing up as a young boy in sports teams but after school in the "adult" world. Playing school boy rugby we used to hear comments from parents such as "kill them" or ref you are a f..king cheat.

Things obviously get bad and should never have gotten to this point, but understand it happening as have witnessed toxic parents firsthand.
Bozz's post reminded me about an incident I had whilst refereeing in the UK many years ago. At this point I must have had a good few hundred games under my belt and was on the fast track to becoming a professional. There would be a roster of games given to us each week and all you had to do was say yay or nay due to work commitments. My belief was every game should have a proper qualified referee in attendance so there were more yays than nays.
Reffing a schoolboy game takes on even more importance as you are responsible for the safety of every player on the field. Having played the game you see things unravel in slow motion and can stop injuries from occurring. I used to step in often and would also attend the school practice if I saw something wrong. Often kids are taught incorrectly by a coach who has googled or read up on somehting and has no qualifications.
The scrum was the most dangerous for any junior rugby player as their bones are still growing and one can only imagine the forces on a neck if someone's techniques is wrong. This is what I did during school games as I took note of anything not right and followed up the following week.
I preferred refereeing the adult matches as that was more where the focus was as that was my chosen career path. I could never turn down school matches as I knew the importance and how I looked after each and every player which others somehow didn't.
The one match in particular was between two private schools I had never reffed before so had no clue what to expect. This game started off like any other match except there was a decent crowd in attendance. Most of my matches up until then would have maybe a thousand or so spectators depending on who was playing.
After abut 20 minutes a small group started heckling and offering a few expletives which were inappropriate being a school. Heckling can be fun in the right atmosphere if it is done with a bit of humor. Swearing however when there are females and kids present along with grandparents is crossing the line.
This continued until half time and I had a word with the school headmaster asking him to please fix this or I would. As a referee you are in charge of the match and wasn't sure how far I could take it but it was bugging me and probably bugging 99% of everyone else in attendance. If I was a parent watching I would have fixed it long ago.
The second half started and the swearing increased along with the heckling and just by chance the ball went out just where this group was standing. I told the players to take a break and had a quick chat with the main loud mouth and asked them to please leave the grounds as the game is suspended until they have left. Out of embarrassment and seeing I was dead serious they left to a round of applause never to be seen again.
I find it slightly crazy that people don't say something if something is in appropriate because they are worried what might happen. Literally 5 people were wrecking the pleasure of thousands that day and I am sure the same was happening with Bozz's nieces game. If something is wrong you fix it and don't keep quiet out of principle. The Headmaster at the rugby was like most teachers I know and guessed he would keep quiet.
I rarely get wound up over things and normally bad manners or people being inconsiderate get me going. I have rarely lost my temper with anyone and when I do it is for good reason and the actions are justified. I just wish these sorts of scenes at junior sporting events would vanish as they are sending the wrong message to the kids who are watching and playing.
---
---