When A Voice Makes A Sport Come Alive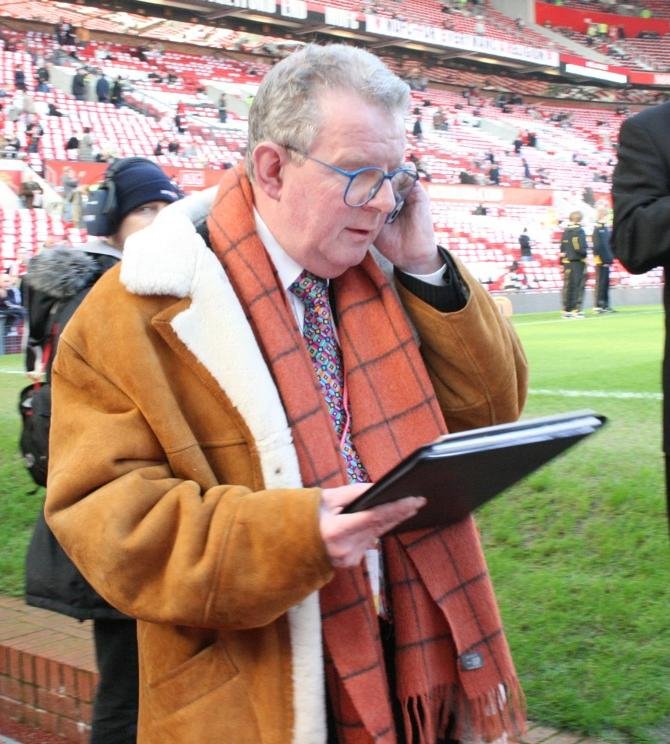 When I grew up John Motson was the voice of football, I suppose the same can be said for Martin Tyler as it depends what era you grew up in.
There are certain commentators that relate to a certain sport just by when you hear them as they go hand in hand. Today we heard the unfortunate news of John Motson passing at the age of 77. He was he voice of football before Martin Tyler became a household name around the world. There is just something they add that make it more entertaining and why those trying to copy them fail so miserably. Maybe they are trying too hard as all of the legends were born naturals and this was not a job, but a love for the sport. They were bigger fans than the fans themselves and it showed in the way they spoke.
It s not just football that seems to be lacking these days as there is only Martin Tyler who is decent as the others don't even come close. Possibly they are trying to hard to emulate those that have been before them and it doesn't sit their style. the one thing about Motson was he was impartial and celebrated a goal no matter who scored it. He was honest even when he was slated for getting some players mixed up and was accused of being racist. Mistakes are human and if we didn't make any we would be abnormal so this was a cheap shot which he never fully recovered from and football was poorer because of this.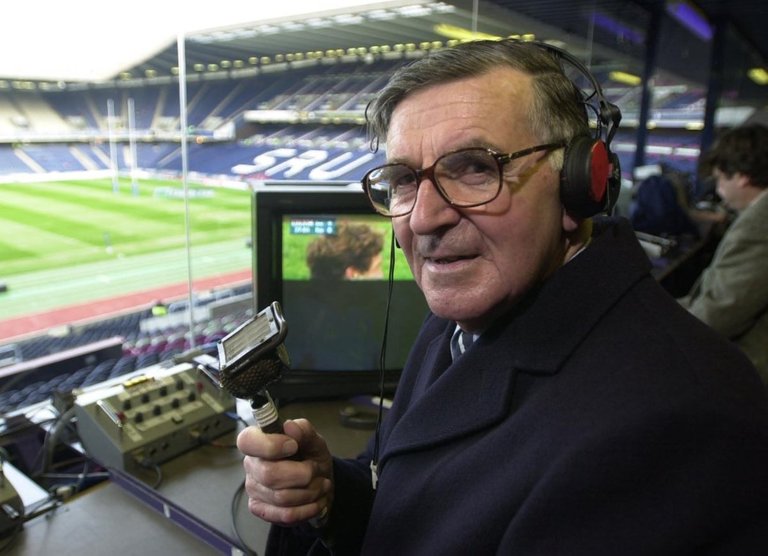 Rugby had the Scottish legend Bill McLaren and hearing his voice was worth watching the game even if it was not up to scratch as he made it entertaining. I have no clue what the commentators of today are doing as they have put me to sleep on numerous occasions and I love the sport. These are just the voices that are recognised with each sport as they were in our homes booming out the commentary every weekend.
Another sport which has changed is that of cycling as the legendary voice of Phil Liggett and Paul Sherwan made for an entertaining afternoon. Sky Sports for some crazy reason dropped Phil and he moved on to CBS Sports in America. They saw his value as he is the voice of cycling and no one can replace him. Paul Sherwan passed away ,but the main man Phil was still alive and kicking yet they thought it was a good idea to retire him. There is some boring Aussie doing the commentary now and I switch over to Phil's feed every time as there is a difference in class.
Richie Benaud was the voice of cricket and comparing him to what we have today with the bulk of commentary being ex players there is still a distinctive voice lacking. Maybe someone will step up and be a natural but we are struggling and the years are ticking by.
Ove the past 5 years we have seen females encroach into this male domain and I have nothing against this as long as they add something extra. Unfortunately they are failing to add a difference and this is purely window dressing which shows how far down the ladder we have fallen. Interviewing by all means, but please no commentary as this is out of their depth and it shows.
I think the ones that stand out don't see this as a job as they love the sport and what they do it is more a way of life. I am sure every sport has a recognizable welcome voice that will be missed and hard to replace when they are gone and this is what makes each sport different as characters make it interesting.
---
---