When An Amateur Sport Turns Professional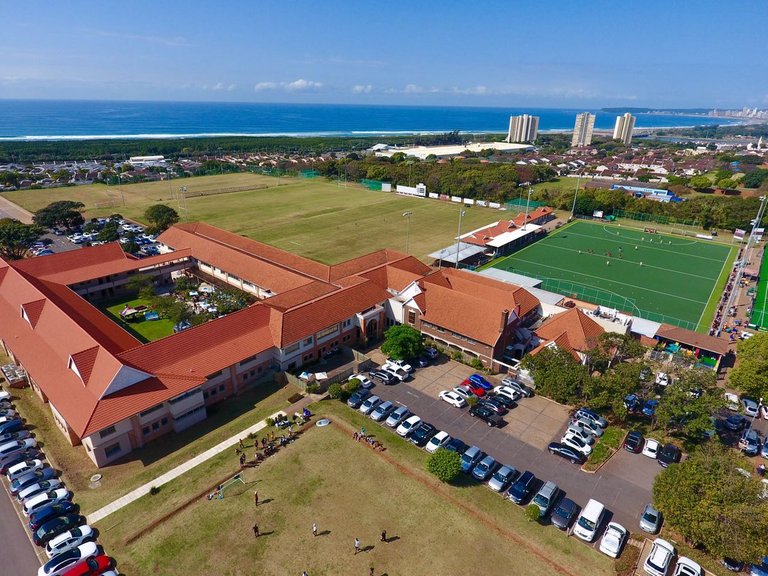 My old club today is unrecognizable from what it used to be.
When I grew up playing rugby in the 1980's the last thing on my mind was making money out of something I enjoyed playing. The love for the sport is what drew me along with the comradeship of your team mates. When I joined a club after school making money was never a thought even though it was obvious some were well paid in an around about way.
The one bonus was whilst playing for a club is the networking opportunities that happened and was like putting yourself out there for a job offer. You never had an unemployed rugby player which only highlighted the networking that took place.
This all changed in 1994 the year before the sport of Rugby turned professional after the 1995 Rugby World Cup. Many players that I played with "amateurs" was so far from the truth as some teammates who played for the provinces and national side were all well looked after. They were paid via insurance policies with the Rugby Union paying their monthly instalment so they had regular golden hand shakes along with expenses. Expenses paid when you don't have any expenses as the cars (sponsored) and accommodation was all paid for and wanted for nothing.
That same year in 1994 companies started sponsoring our playing kit and on match days tickets were sold at the gates. The first game of the season saw us all receive a brown envelope in our kit bags after the game. Not massive amounts of money mind you, but enough to have a good night out with some change.
In those days we played one league game per week and one cup game which would last until you got knocked out the cup tournament. The game had changed along with the mindset as suddenly we were being paid to not only entertain spectators, but also to win.
At the time my club had a 50/50 mix of provincial players and a handful of Springboks. New players were poached from other provinces as head hunting had started. The province I played in was on the rise and the way they did that was offer financial packages to lure the best to the clubs. Staying in the team was not guaranteed and I felt sorry for some of my team mates who had to make way for new players.
Looking back the one thing that oddly never changed was the coaching and still showed why the sport was still seen as an amateur sport. The one thing that did change was we were joined at practices and matches by a medical team which was a teaser of where the sport was heading.
This was my last season playing in South Africa as I then moved to the UK which was an eye opener as many of my ex team mates arrived and played professional rugby the following season. This is not what anyone expected as everything changed so quickly offering "amateur" players a new career path.
Today the big difference is you would train from school days if that was the career you had chosen. Very few players in the 80's and early 90's continued after school and only the better players did this. Most schools have special programs designed to help anyone who is good enough to achieve their dreams. The one worrying thing that stands out is the size of the players as steroids has to still be an issue. I say this as I was watching school rugby on television at the weekend and some of the muscle definition was not normal for their ages. This to me is the one negative that money has done to the sport.
---
---