Statistics of the players I scouted in RABONA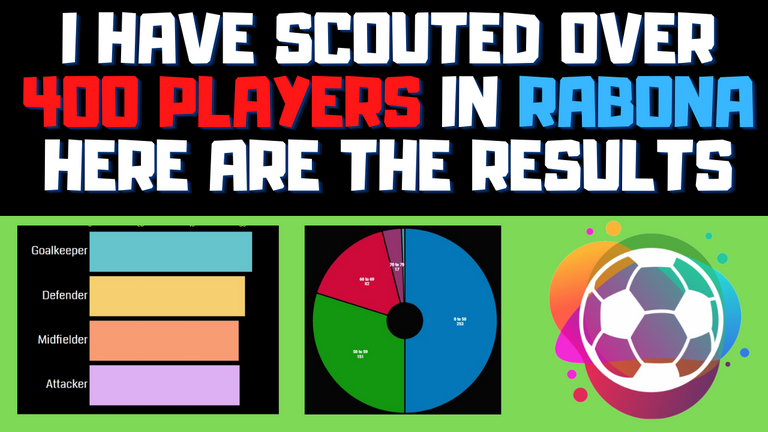 In Rabona you have to bring new players to your club every few seasons. There are 2 ways to do that - buying players on the market or scouting. The second option is much cheaper, but you never know what skill level your player will have. I decided to check which players my academy has produced in Rabona. These are my results from different Youth Academy levels from lvl 9 to lvl 14.
Average OS by position
The higher the Youth Academy level, the better the average OS. The maximum level in the game is 15.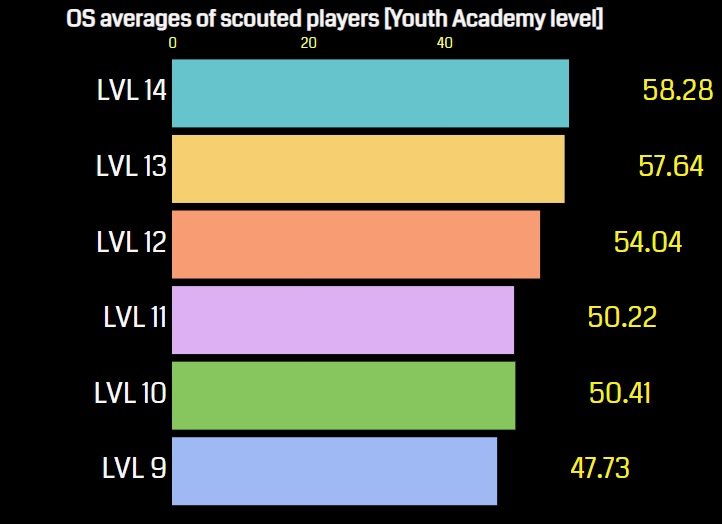 Average OS by position
Is it harder to get a good goalkeeper or striker?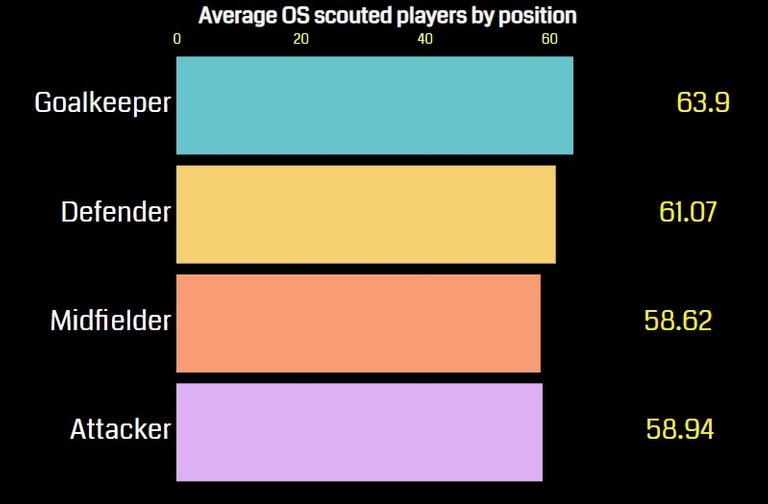 Number of players by position [%]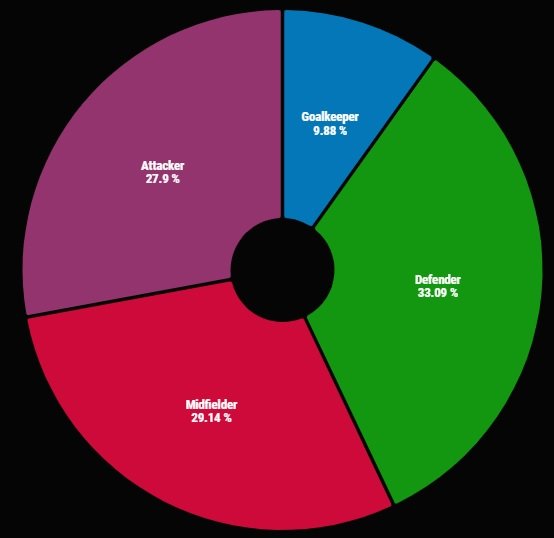 Number of players with OS range
If you have found a player with OS < 80 then you are really lucky.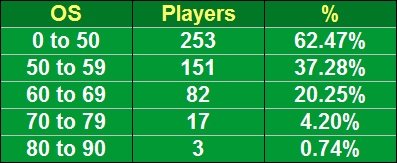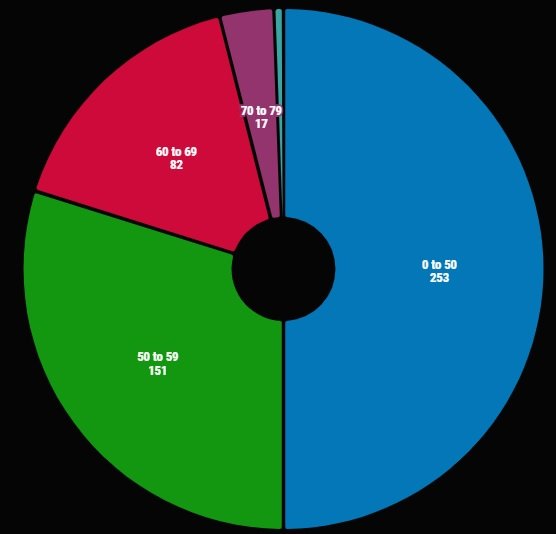 Summary

There is a much higher percentage of players with an OS over 70 on Youth Academy level 12-14. These players can play in the lower leagues in Rabona and of course be trained which will improve their skills even more. Players with an OS 80 or higher should be able to get promoted to Rabona League 1 if you also have a high level Training Center (~10 lvl).
As you can see, higher levels of Youth Academy matter. My sample is only ~400 players so the variation in results may be different. I wonder what the best player was for the man who scouted 21000 players in one month?
@dalz/rabona-stats-or-a-look-at-the-football-soccer-manager-game-on-hive-or-apr-2022
I hope he hits the blockchain E.Haaland or K.Mbappe. 😀
---
---
---
---