Classic Roc: Old Cards New Tricks. Includes: Battle Guide, Giveaway, and more!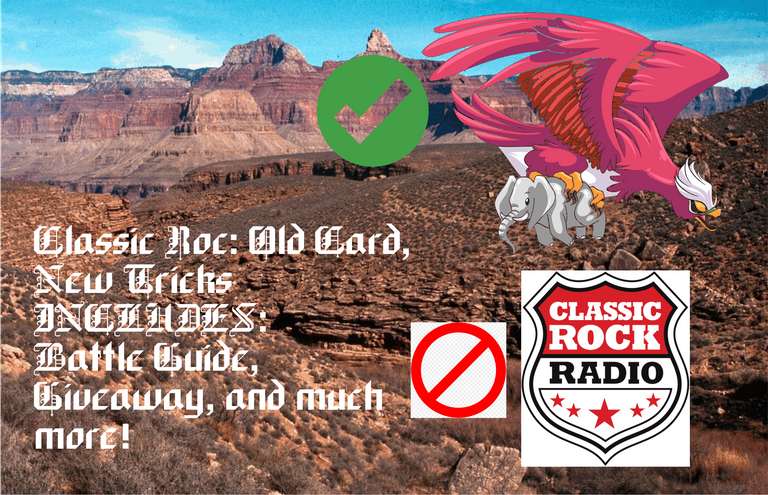 Not playing Splinterlands yet? Click here to sign up
Card Impressions
The Roc (4 health, 2 speed, 1 melee damage, flying), the iconic large bird of legend, is no longer available via the default spellbook. There are pros and cons compared to the NEW spell book reach card Radiated Brute (Hp 5, Melee attack 2, speed 1, cost 5). The roc has a greater chance to dodge and a higher attack speed, but a lesser base attack and health. Both have their pros and cons.
Strategy and Placement: Old Cards New Tricks
Like most cards with reach the Roc is usually located in position 2 or 3 depending on if a fodder card is used. In the battle located here I used Malric Inferno, a now usually unused summoner as the new summoner grants plus 1 health to all of her allies and only costs 1 more mana. Malric is rarely a better option UNLESS you need that 1 mana for a different creature pick (more noticeable in low mana). However, just to show you all that Malric has still got his mojo, I use him as the summoner in this fight along with the Roc from Spellbooks of the past.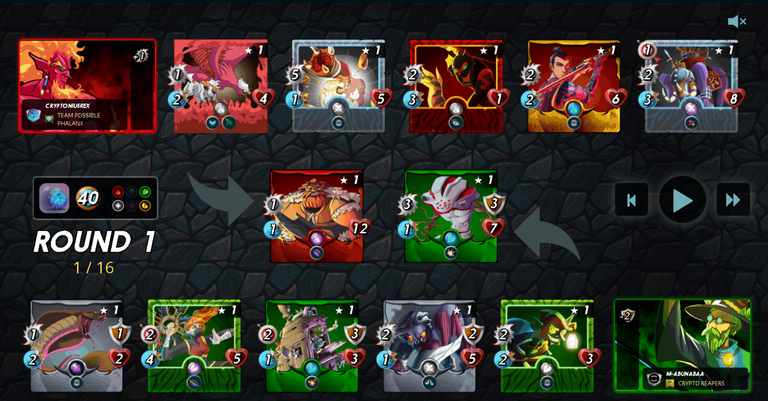 In this fight I put Roc in the easily anticipated position 2. Which rarely does well against the blast ability with this particular reach card due to it's less than high hp, but in this case it proved to work well as the enemy did not have blast. As modern nuclear magic and melee damage have become the popular meta anticipating the Wild/Standard division and newer players investing into a modern format collection.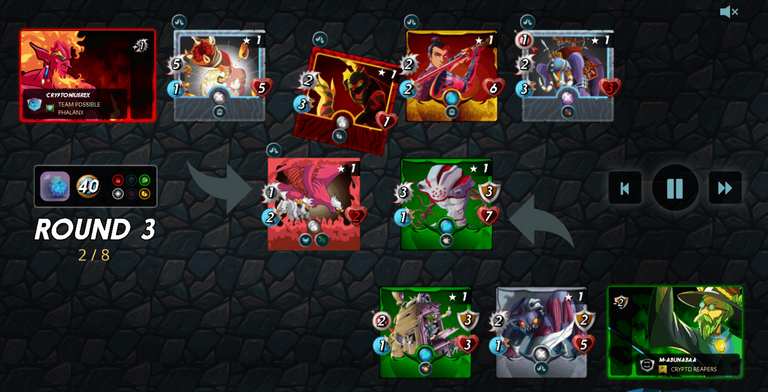 Tusk the Wide miraculously survived until round 3 against the massive incoming barrage of damage. And despite blast being less prevalent it is still relevant with the Goblin Siege Tower card in the enemy line up. However, once the majestic Roc advanced forward the enemy was dodged by my 2 speed flying creature. Goblin Siege tower fell quickly to my melee barrage, ending his offensive backline.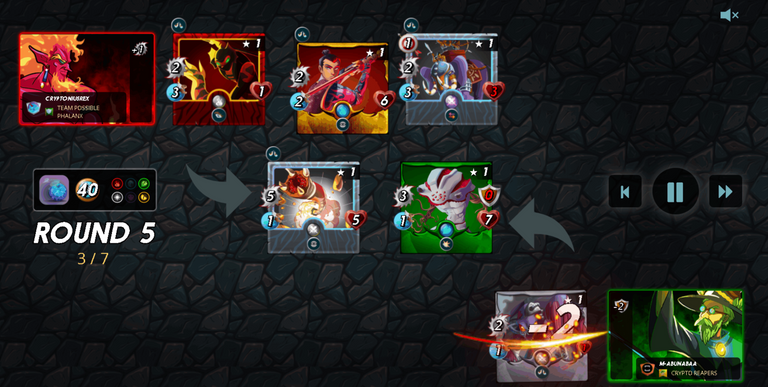 This allowed for concentrated fire upon the Disintegrator who merely acted as a debuffer and secondary tank held in reserve (it reduced damaged considerably but in itself dealt no damage per turn). Then it presented the opportunity for my units to outnumber the enemy Mycelic Infantry and they were able to overcome the armor plating through brute force (even more quickly after disposing of the Disintegrator). Despite the new meta, Malfurion still keeps it spicy and so does the 5 cost Roc. The enemy lineup was well thought out and likely does well against many modern lineups. I won due to concentrated fire, and the fact that Tusk the Wide had a WIDE hp advantage and allowed time for my fragile glass cannons to assail the back row.
Talking Tidbits and Last Weeks Winners
The lore for the Roc in the Splinterlands is very similar to the real-world lore for the Roc in middle-eastern mythology, the crucial difference being it resides in the burning lands instead of it's African/middle eastern origins. The Roc is a bird able to prey on elephants due to it's so great in size, or so the legend goes. Last week's classic mythological card giveaway (Centaur) winner is @zero-exp congragulations on your 15 day delegation.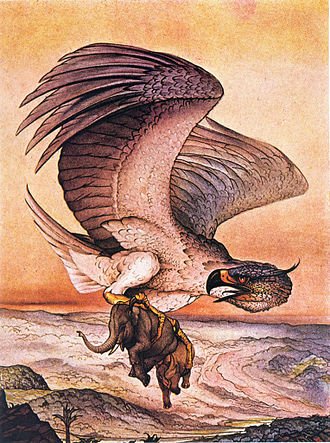 the Roc by Edward Julius Detmold
Classic Roc Giveaway
All you have to do to enter this weeks giveaway is like AND comment on this post. One of you at random will be given your own Roc to use for 15 days. Don't forget to hit that follow button for more content and giveaways for #play2earn and more.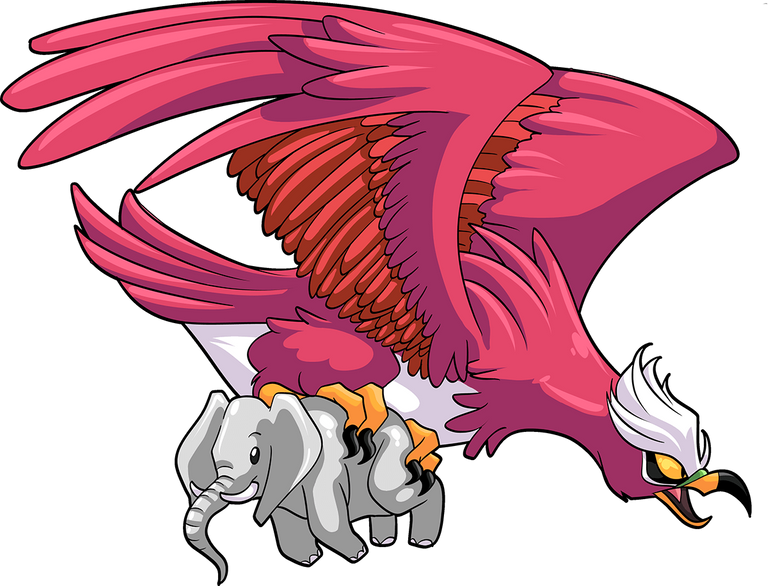 Keep Summoning and See you in the #Splinterlands
---
---