Elven Cutthroat: Cloak and Dagger, Sneaky Shenanigans INCLUDING Card Review, Guide, Giveaway, Battle, and more!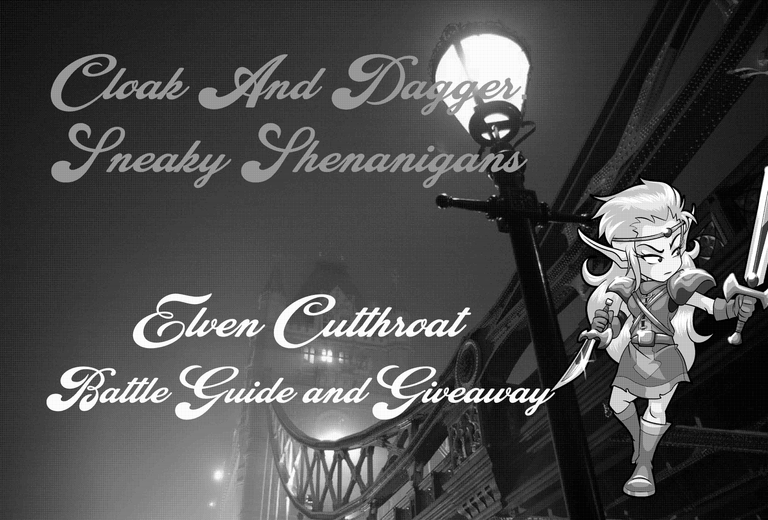 Card Impressions
If you aren't playing Splinterlands click here to sign up and get a FREE card!
Elven cutthroat, a card available in all of our spellbooks, a common pairing with melee sneaking lineups in bronze and novice league. Rightly so. At 3 cost with moderate stats (1 hp, 3 speed, 1 melee attack) the neutral sneak card is excellent considering it is currently available by default with the spellbook. Due to any player being able to use this card it is very common to see it in play throughout Splinterlands at this current time. A great card that can be played in ANY battlemage's lineup.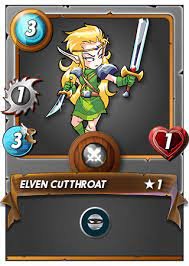 Positioning and Strategy
In the battle located here I use Elven Cutthroat as cubefeed, a diabolical purpose for this card from my lineup for sure. Elven cutthroat serves it's purpose as fodder in round 2 (adding an additional point of max health to my cube). Cutthroat dying due to damage from the earthquake ruleset, this feeds ooze and my elf to my cube for a health boost.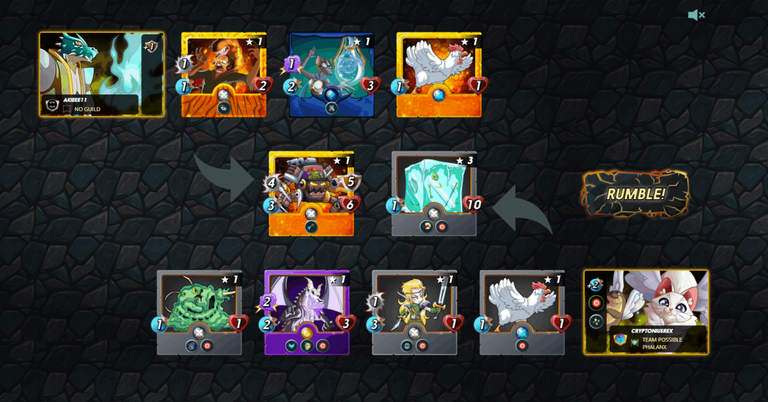 The enemy's damage output is unable to surpass the regeneration caused by this ravenous cube being coupled with Byzantine Kitty's tank heal. All the while, black dragon's magic attacks slip pas goblin mechs mighty fortifications leading to a swift death. The wavesmith's armor buff is little deterrent either.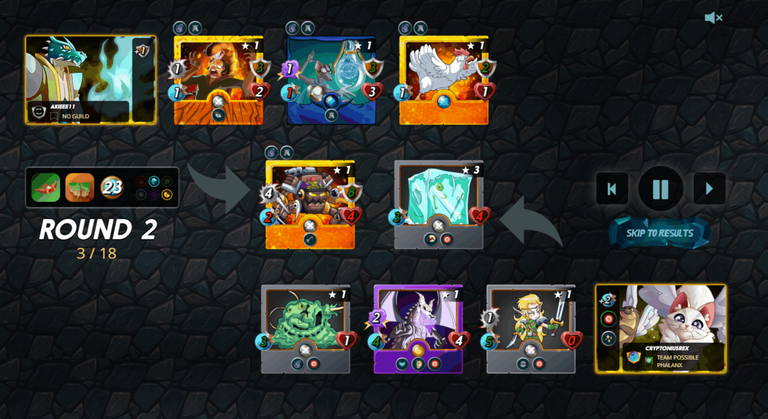 Over the course of numerous rounds the enemy falls to black dragon's steady barrage of magic combined with the gelatinous cube's regeneration and scavenge (tank heal granted to it by the summoner). Note: The summoner speed bonus also allowed black dragon to kill goblin mech before goblin mech had a chance to let loose a final blow.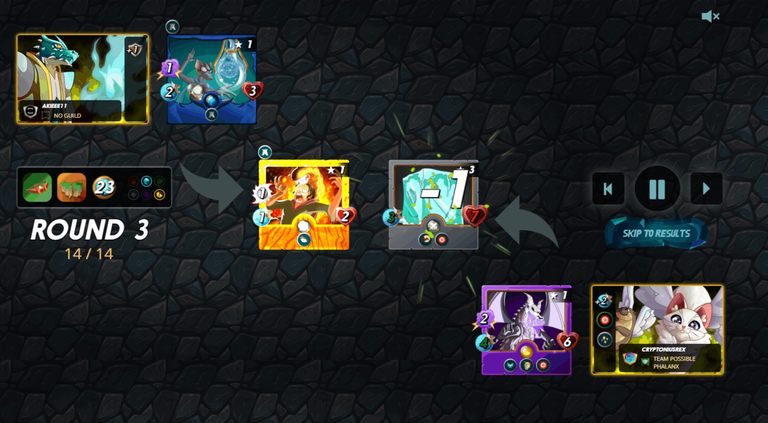 Talking Tidbits
According to the in game lore elves are small and proficient with daggers, lurking in the treetops among their habitations.
Overall this card is a well rounded 3 cost neutral available in anyone's spellbook, and usable with any faction at this current time. There are numerous cards with sneak, and this one is also worth your hearty consideration when deciding for your lineup. It has low hp but higher than average speed for a neutral at lvl 1. Overall a good card, dependent on the ruleset.
Elven Cutthroat Sneaky Shenanigans Giveaway
To a random person who likes AND comments on this post I will delegate a lvl 1 Elven Cutthroat for 15 days. All comments are golden. Don't forget to cut the throat of that follow button for more battle guides, art, lore, tournaments, and much more!
Keep Summoning Battlemages and See You in the #Splinterlands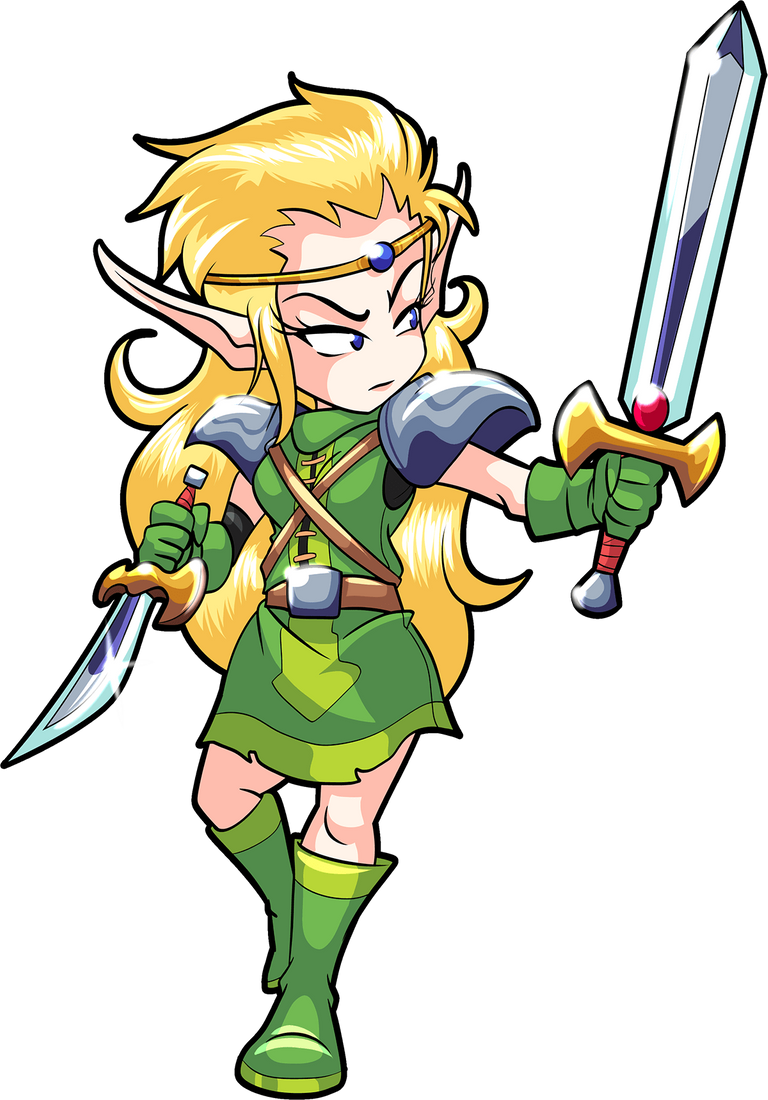 ---
---