Kron the Battered, Bruised, and Defeated! INCLUDING Strategy Talk, Giveaway, and more!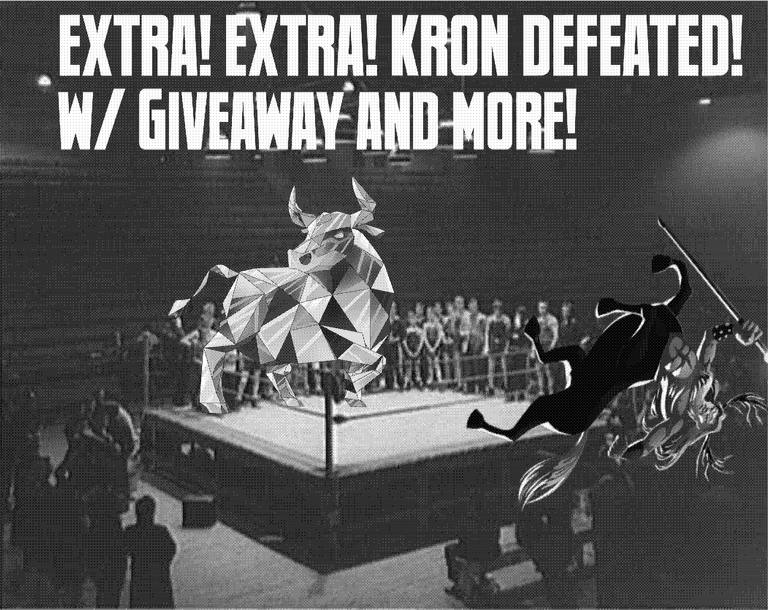 Extra! Extra! Kron Defeated!
If you aren't playing Splinterlands to #Play2Earn click here to signup and get a free card!
You heard me correctly ladies and gentlemen Kron has fallen, a shock for some but not for all. The infamous llama kron combination has led to kron being the bane to many bronze tier players, and here in this post you can see an example of his grisly defeat. The best part? concepts from this fight can be utilized with a wide array of DIFFERENT cards to a similar effect. Kron has been the talking point and catalyst for many memes to be created in frustration. In this battle located here I defeat Kron llama mage, and you can too.
Strategy and Placement
To defeat kron I had to reduce his magic damage with void, there are numerous options for this at all tiers of play. I used Torjilo the Frozen in this case, but any similar creature with void and high enough health would do. Providing your void tank with heal puts it on an even playing field with the last standed kron as far as regen and surviving, After that it's simply a matter of dealing more damage than his healing, there are such a plethora of glass cannons up to the task that this isn't too difficult to achieve with any faction. In this case I use seaweed and parasitic growth coupled with cyclops to augment my position 1 tank's damage. With an albatross for adding healing factor. This combination of damage and regen takes down goblin mech and initiates the dreaded combination of llama/kron.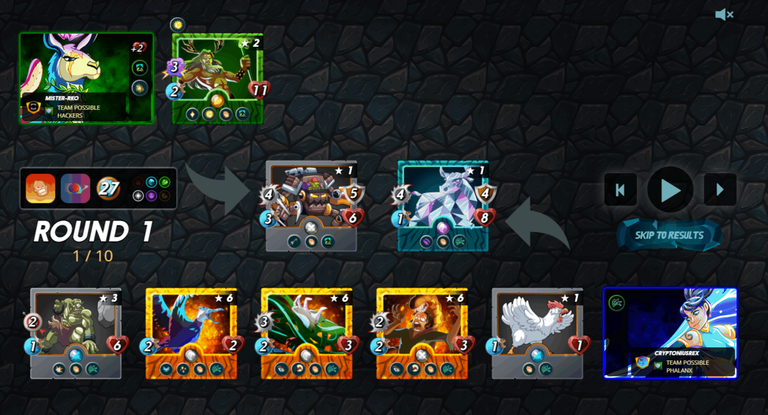 Lo and behold kron is whittled away turn by turn to the excess of damage and survivability. Enrage only adding to the incoming damage and reverse speed making my units hit BEFORE Kron's healing.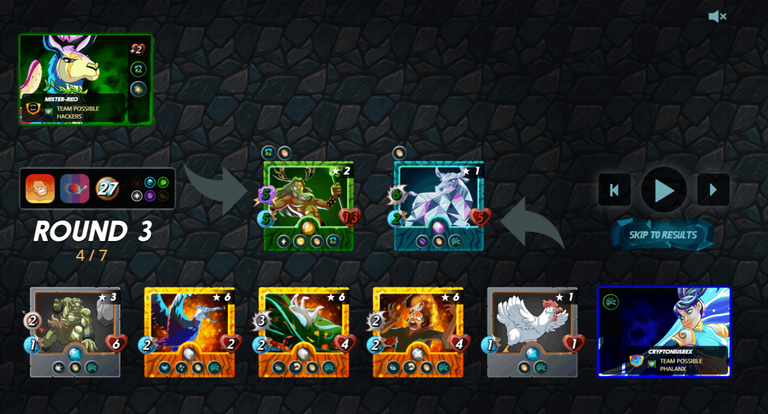 This can work with any similar combination of cards in any faction, obviously trying to play the ruleset to your advantage as best as possible. Kron falls to a massive six damage smack, and every unit on my team remains standing. One may have even been able to achieve a quicker victory with stronger glass cannons to back the position 1 tank. However, this time enrage worked in my favor and greatly increased my damage.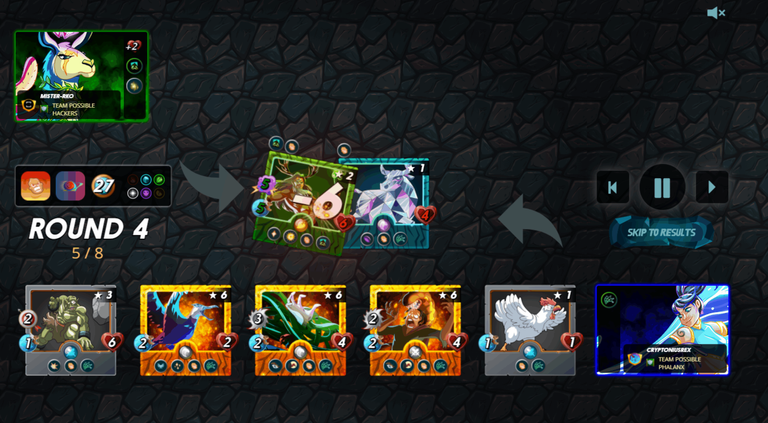 Talking Tidbits
This is an easy to achieve combination even with some spellbook cards at lvl 1 hint hint. You need to survive kron's damage output and deal more damage than his healing. A way to survive it is void and healing, but there are other ways. On top of this you need to outdamage his healing, a way to outdamage it are glass tanks. The spellbook has many glass tanks at lvl 1 perfect for this and very low in mana cost. Kron isn't an unbeatable combination folks, nor is he a cover all rank up and win every earth splinter match solution.
Kron Defeated Giveaway
To enter the giveaway you must like AND comment on this post, the winner will be delegated a crustacean king for 15 days. A good combination for your position 1 tank. What do you all think of Kron? Are you tired of him? Do you love hearing his magic sizzle your opponents while you cackle maniacally? Tell me what you think, and don't forget to hit that follow button for more content.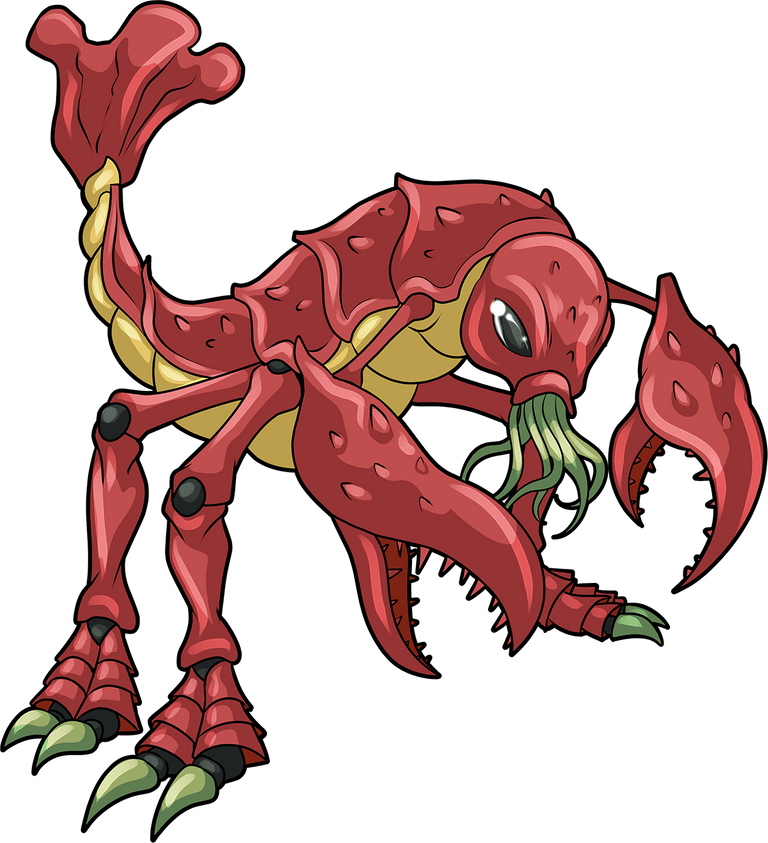 Keep Summoning and See You in the #Splinterlands
---
---