Twilight Basilisk: Slithering Serpents Dragon Battle Guide INCLUDING Giveaway and more!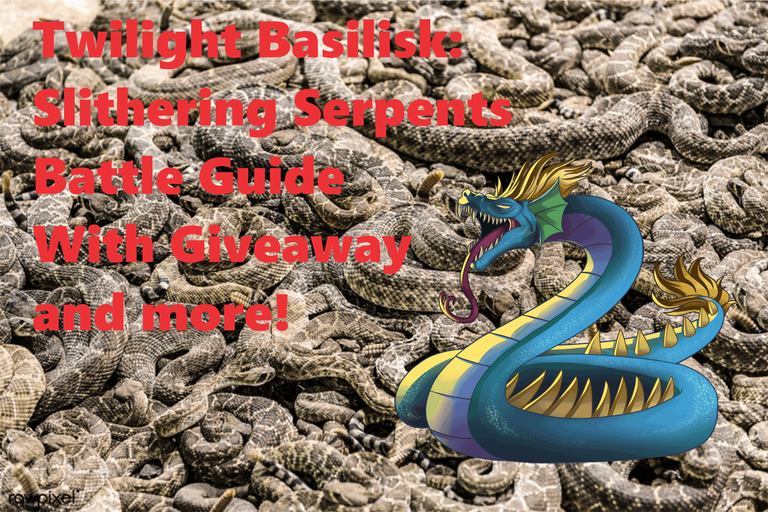 Card Impressions
If you aren't playing splinterlands already click here to get a FREE card when signing up.
This week we will be looking at the fearsome basilisk, yet another 4 cost card with reach. The only difference is that in this case it is for the dragon faction. Sporting 1 attack, 3 speed, 3 health, and 1 armor the basilisk offers good stats at lvl 1 (stun at later levels). It has very decent stats on par with grumpy dwarf or earth splinter's minotaur. However, unlike grumpy dwarf you can only play this reacher when the dragon faction is available. Grumpy dwarf is available with every faction but has less health and speed. Overall this slithering serpent is another fine addition to the pool of reach cards that cost 4.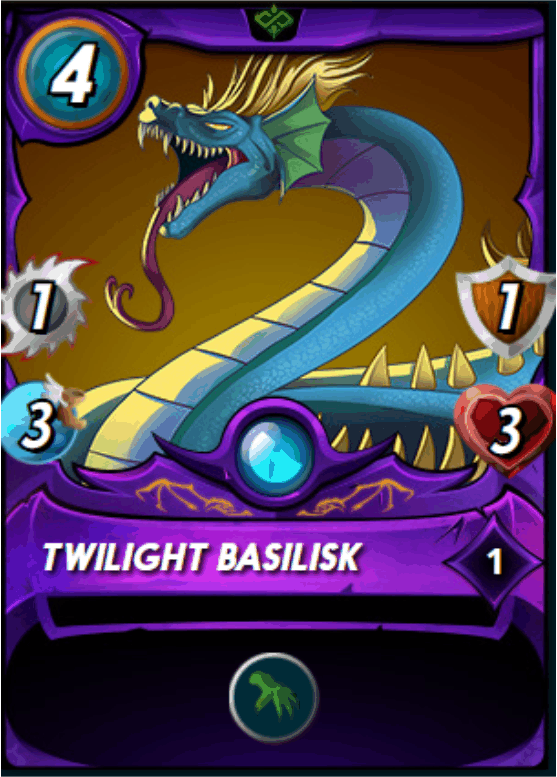 Placement And Strategy
Most reach creatures are in 2nd position (Maybe 3rd with a chicken in 1rst to absorb a blow). This battle here is no different, Twilight Basilisk is placed in second position with dark ferryman in first position to act as a tank. As supporting artillery I use Maggots and Haunted spider delivering a hefty 4 damage per round from the backline.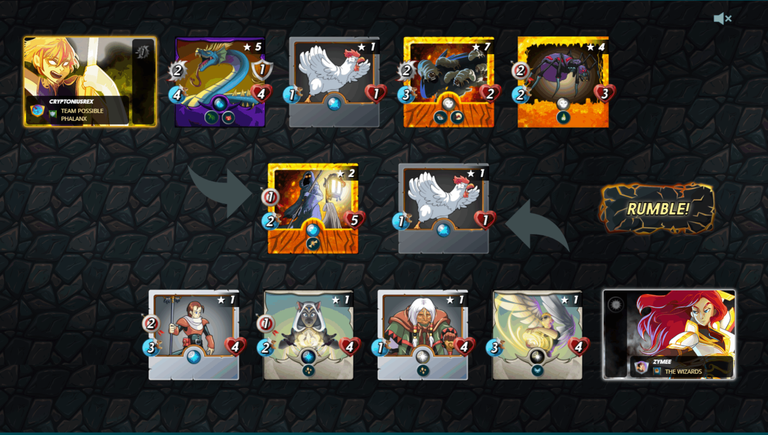 First, twilight basilisk takes out the chicken before any other creature and afterwards my backline nukes the enemies secondary tank that is forced forward. Summoners did not effect this battle due to the ruleset so their buffs and debuffs aren't relevant The poison from haunted spider and the targeted precision from maggots opportunity ability make a deadly combination.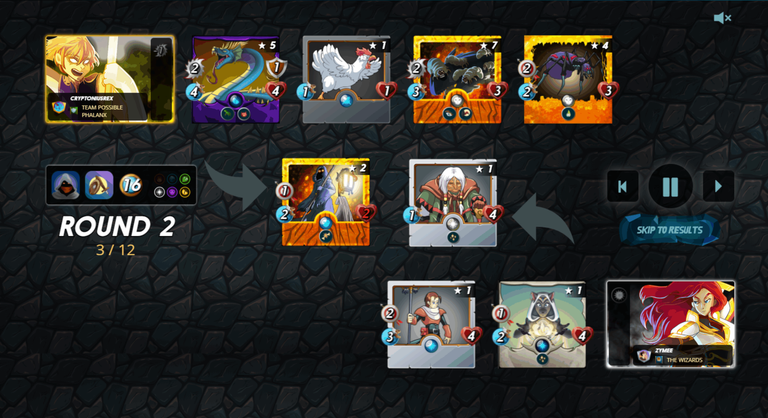 By round two this barrage of damage had brought the healers to the front line. Excessive damage (and the fact that the enemies RANGED backline can't attack from first position) leads to a decisive victory by the end of round 4. There was simply not enough healing in a fast enough manner to combat the quick bombardment my lineup delivered.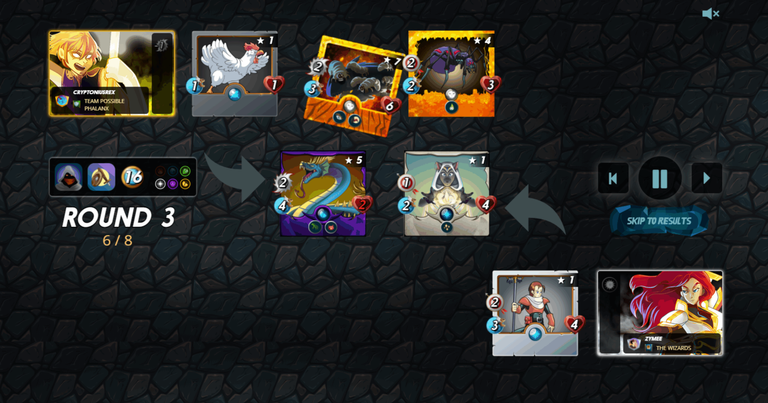 Talking Tidbits
Traditionally in mythology basilisks are able to turn their prey to stone (with gaze or venom), in Splinterlands basilisks are considered snakes and use venom to kill their prey (perhaps a paralyzing toxin). However, the ability stun is likely to pay homage to the original mythology. As far as the card is concerned it is another welcome addition to the pool of 4 cost cards with reach. Sporting excellent lvl 1 stats, this card does well in most lineups that support it.
Slithering Serpents Giveaway and Last Weeks Winners


To enter this giveaway all you have to do is like this post AND comment on it. The winner will be delegated a Twilight Basilisk for 15 days. @tajimkhan and @free-spellbook have won the randomly selected delegation from last weeks posts highlighting haunted spider, and new abilities and how they affect the market. Don't forget to follow for more giveaways, guides, tournements, art, lore, and much much more! Don't forget to check out this weeks bot discussion below too (a separate non-battle related post you can access by clicking the image below) to enter a separate giveaway! #BanTheSplinterbots #FightForSplinterlands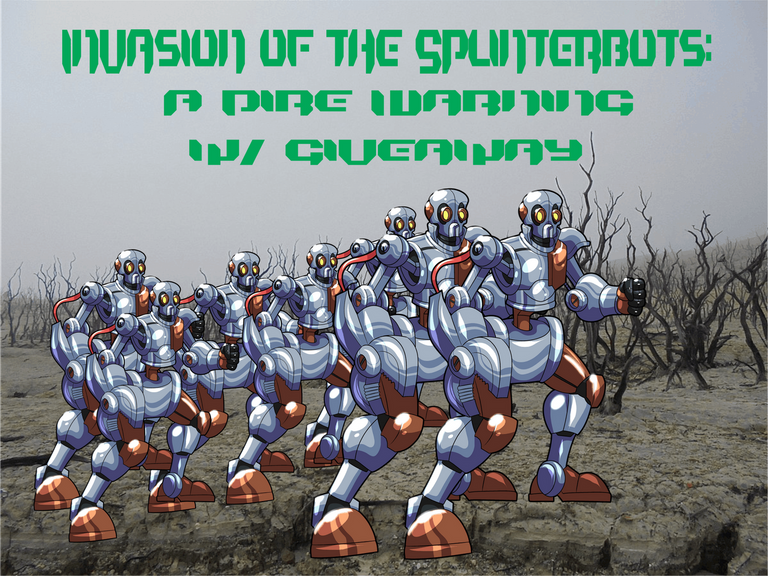 Keep Summoning Battlemages and See You in the #Splinterlands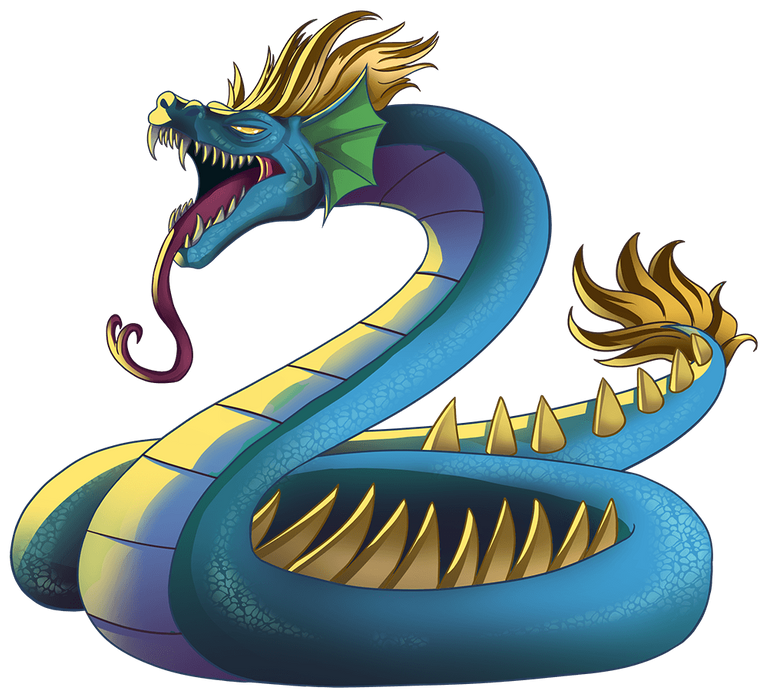 ---
---