Analysis of Enzo Fernandez's sale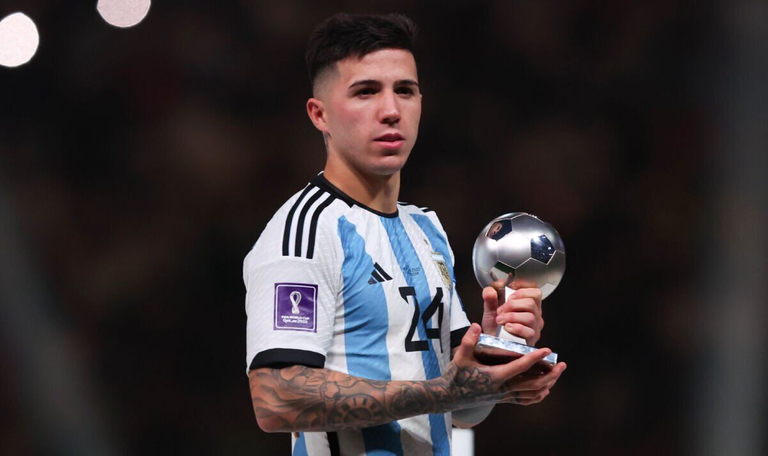 Image Source
Enzo Fernández's departure from Benfica was inevitable.
Benfica did everything to keep Enzo in their squad.
From the moment Chelsea beat the clause and the player showed his willingness to leave, there was nothing else to do.
Under normal conditions, he would say that 5 months in the Portuguese Premier League would be little for any player before moving to the Premier League.
However, Enzo Fernández is a special case since 5 months in Portugal were enough to realize that his level was different.
Enzo is a differentiated player for his age. He has technique, vision of the game, shooting, quality of passing, aggressiveness, "lung" and intensity.
Right now he is undoubtedly one of the most complete midfielders of today.
It is no coincidence that he was the best young player at this World Cup, being the first player to play in Portugal and win this award.
When he arrived at Bendica, Enzo said the club was "a stepping stone to an even bigger club" and as much as this hurts his supporters, this is the reality.
This does not only apply to Enzo's case, he simply had the honesty or irresponsibility to admit it in public.
Any young player who arrives in Portuguese football, regardless of the club, will always think about making the leap to more competitively and financially attractive leagues, such as the Premier League.
The combination of the fact that Chelsea is in one of the most competitive leagues in the world with the financial factor of receiving a salary that he would never receive in Portugal made Enzo want to leave so much that he told Benfica that if the deal was not done he would fail the next game.
Benfica's fans were outraged by the departure but it was not with the club but with the player accusing him of ingratitude and lack of respect for the club.
After all, Enzo wasn't professional when he missed training to try to force his way out.
In short, for a player to prefer to stay in a Portuguese club instead of going to a Premier League club, a lot will have to change, not only in Portuguese football but also in European football and honestly, that will not happen.
---
---