FA Community Shield: Haaland vs Darwin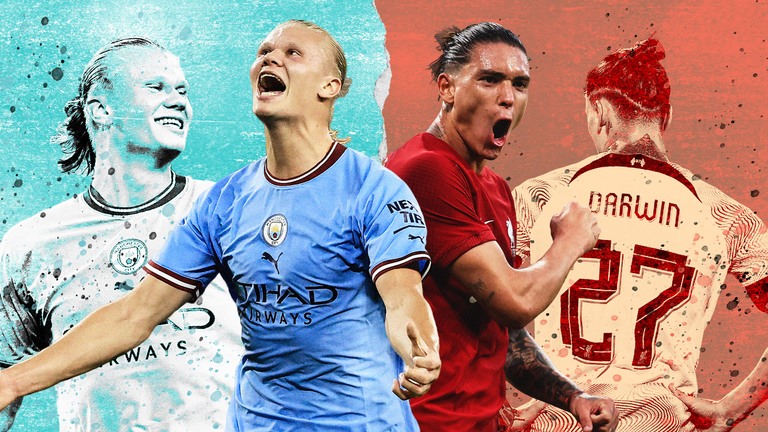 Image Source
On the 30th of July, the Community Shield match between Manchester City and Liverpool took place.
Already being a great derby in England and between two great coaches Guardiola and Klopp, this time there was even more expectation for both clubs to have made expensive signings for the number 9 position (Haaland and Darwin).
These two signings were the two Premier League signings in this summer market, at least so far. Haaland was signed by Manchester City from Dortmund for 60 million euros, and Darwin was signed by Liverpool from Benfica for 75 million euros.
How did you both perform in the game?
Let's start with Haaland, he played the whole game having made a total of 4 shots on goal in which 1 went to the post, 1 was squared with the goal and the other two went out and off.
In addition, he touched the ball 16 times, having made 7 correct passes (77.8% pass effectiveness), lost 6 times ball pose and committed 1 foul.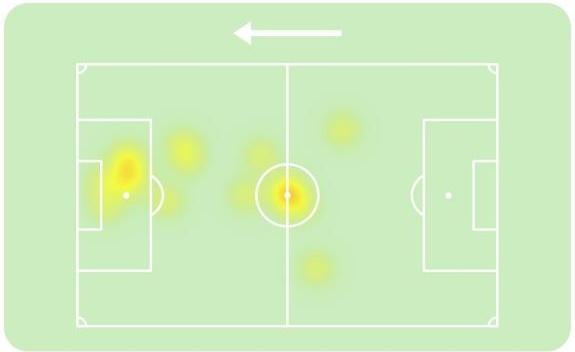 Haaland Heat Map
On the other hand, Darwin only came on in the 59th minute and having spent less time on the field, he managed to be an influential player in the result.
He made a total of 4 shots as well, but 2 were scored, one of which was one of Liverpool's goals, but he had direct interference in Liverpool's second goal as it was his shot that resulted in a penalty.
In addition, he touched the ball 11 times with 100% pass efficiency, made a successful cross but was called offside.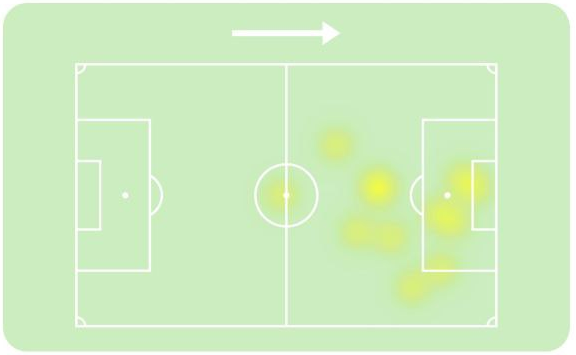 Darwin Heat Map
Bearing this in mind, we can say that Darwin performed much better than Haaland.
Looking at Haaland's numbers in this match and compared to previous seasons, is that:
Has Haaland gone from promising player with fantastic performances to mediocre player?
Honestly, I think it's too early for us to form an opinion on this, because it's not a game that defines a player.
However, I think Haaland will have a harder time adapting to his new team than Darwin, not because he has no value, but because he is a pure 9 who likes to attack in front of the goal and needs the ball to arrive. in conditions for him. If we analyze Guardiola's teams, they never use a pure 9 like Haaland, at Barcelona he had 9's like Eto'o and Villa, but they were in an attacking trio where they exchanged positions with Messi, Pedro and Henry, that is, in In reality the 9 was not a true 9.
On the other hand, Darwin already at Benfica was a pure 9, but he always showed a lot of mobility for quick transitions, which fits Klopp's style of play, which is based on knowing how to defend and make quick transitions, as we can see in the Super Cup game.
Let's wait for the rest of the season to see what happens to these two signings.
---
---