Incompetence or Forgetfulness?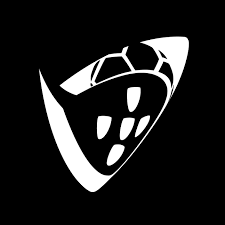 Unfortunately, the Handball Federation of Portugal once again showed its incompetence in two consecutive situations that end up being interconnected.
There is a modality called Beach Handball, in which Portugal has a senior men's team that was qualified for the Final Phase of the European Championship.
If Handball already has difficulties to have players dedicated to it, in the case of Beach Handball it is even worse since 99% of the players who play Beach Handball are the same as those who play Handball during the season at the service of clubs disputing national championships.
This year Portugal was the host country for the organization of the Beach Handball European Championship and as such could decide the date on which it would take place.
What did the Federation do?
Simply put, this competition on exactly the same weekend in which the final phase of the 2nd Division began, where the teams fight for the title and to move up to the 1st division.
This decision meant that 3 athletes who were called up ended up having to be removed from the call-up and be deprived of representing their country, as their club had games that weekend.
The coach himself, between Beach Handball and Indoor Handball games, had to play 10 games in a weekend since, in addition to being a coach, he is the coach of a team that is fighting to move up in the division.
The other situation that demonstrates the state of the Federation was the fact that the game between Vitória SC and Boa Hora FC, a game in the final phase of the 2nd division, was postponed twice because the pavilion where the game was scheduled did not have the official markings in the field.
What?
Did the Federation allow a game to be scheduled in a pavilion that does not comply with the rules?
Yes, it's true, the Federation allowed the game to be scheduled in a pavilion that did not comply with the regulations and as everyone was busy with the European Championship, nobody went to inspect the pavilion during the afternoon to ensure that everything was ready.
If this is what we have for the future of the sport I've been playing in for almost 20 years then I feel sad about the direction it's taking.
Isn't it time to change the minds that are in the Federation?
It seems to me so.
---
---