My Handball Career 2022/2023 #15


Image Source
The championship continues without games because only this week was the next phase draw.
We are expecting to play against teams from Aveiro and it happened.
So the next phase we will have bigger trips to play the matches.
our group is made up of FC Gaia 'B' and Estrela Vigorosa Sport (both teams qualified with us in the previous phase) but we also have ACD Monte, Oriental/AAUBI and GICA/Indelague, which were the teams that qualified from the North Zone.
The shortest trips will continue to be trips to FC GAIA 'B' (10 km) and Estrela Vigorosa Sport (13.8 km).
Average trips will be to ACD Monte (47.6 km) and GICA/Indelague (66.3 km).
The longest and most complicated trip will be against Oriental/AAUBI (327 km).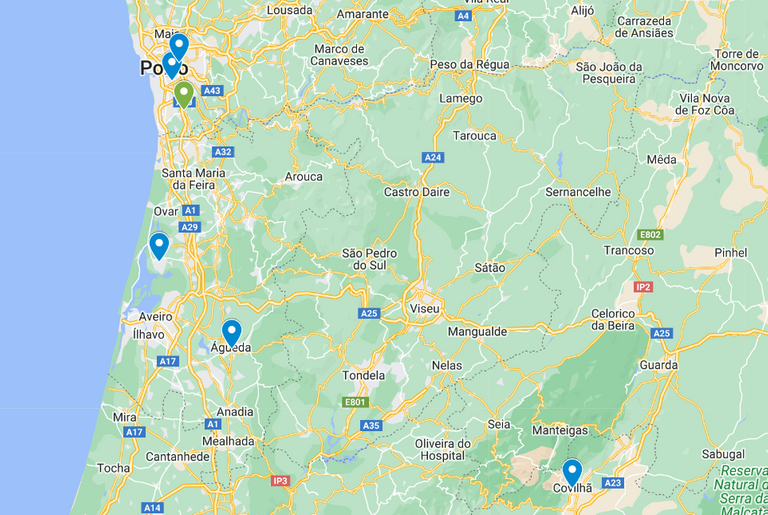 The green point in the map it is our team location.
In this phase, only the first classified will qualify, which automatically guarantees promotion to the division above and will compete in a new phase with 4 teams to determine who wins the title of champion.
This means that the margin of error for teams aiming to progress has become very small.
Our first game is against another candidate FC Gaia 'B' who in the previous phase won us 1 of the 2 games played. However, due to a surgical operation that I will be having next week, I will not be available for this first game.
Group

Season Calendar
| Date | Game | Result |
| --- | --- | --- |
| 18/03/2023 | AD Carvalhos vs FC Gaia 'B' | |
| 25/03/2023 | ACD Monte vs AD Carvalhos | |
| 01/04/2023 | AD Carvalhos vs Oriental/AAUBI | |
| 15/04/2023 | AD Carvalhos vs GICA/Indelague | |
| 22/04/2023 | Estrela Vigorosa Sport vs AD Carvalhos | |
| 06/05/2023 | FC Gaia 'B' vs AD Carvalhos | |
| 13/05/2023 | AD Carvalhos vs ACD Monte | |
| 20/05/2023 | Oriental/AAUBI vs AD Carvalhos | |
| 27/07/2025 | GICA/Indelague vs AD Carvalhos | |
| 03/06/2023 | AD Carvalhos vs Estrela Vigorosa Sport | |
---
---