France is one step closer to repeating as champions after defeating England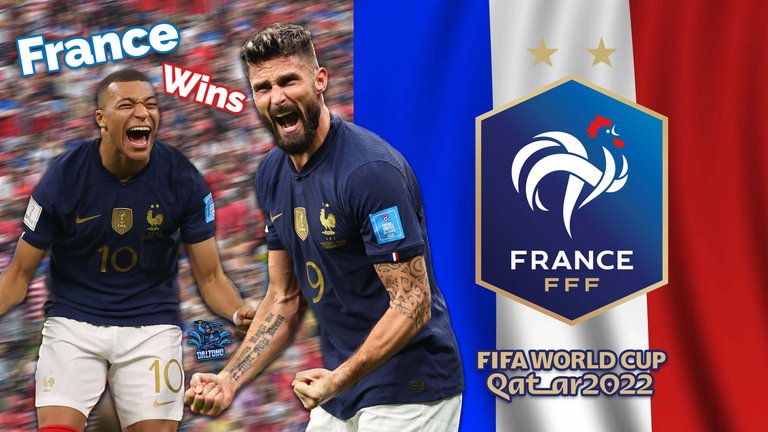 European giants collide 🌟⚽️🏟️🏆
If France and England didn't already have a rivalry, they surely will after this do-or-die match. Both European nations came into this World Cup with the mindset that they would win it all. After what we have seen so far in the tournament, both teams stood a very good chance of winning. This match, however, meant that only one of the two teams would be able to continue forward.
There's a lot of talk about French superstar Kylian Mbappé. You may have heard things like Mbappé vs England. That would be a very foolish way to look at things though. France is a team full of talent, Mbappé is just one of many names that are huge threats on the pitch.
England would not be intimidated by France. This would surely be a match for the ages seeing as both teams truly believed they would win and neither one wanted to be forced on a plane back home.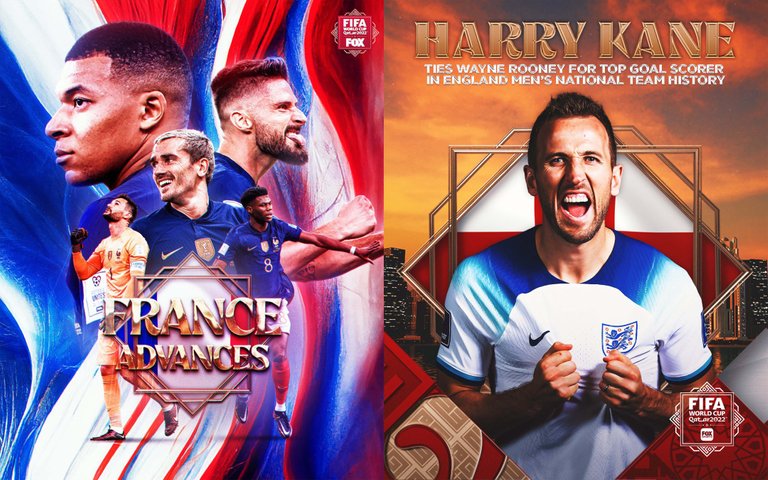 Let's recap another game from the knockout stage of the 2022 World Cup in Qatar...
---
England🏴󠁧󠁢󠁥󠁮󠁧󠁿 vs France🇫🇷
France and England both started this match at a quick pace. It was not easy to determine which team looked better after the first 10 minutes of play. This balanced effort was shaken up when France took a risky shot from outside of the box. Somehow Aurélien Tchouaméni kicked one that was aimed perfectly into the lower corner. Just like that France had the lead early.
https://twitter.com/FOXSoccer/status/1601657726328864770?s=20&t=Q5BpP1iSV28mWCfNSAt_AQ
England trailed for the first time at this World Cup. Even though they had fallen behind, both teams continued to play with the same aggression and skill. By the time we reached the end of the first 45, France was still only ahead by one goal seeing as neither team was able to score more. Surely the tempo would heighten even more going into the second half.
It was in the 52nd minute when Bukayo Saka of England was fouled inside of the box. This turned into a Harry Kane penalty kick. Kane faced off against his 10-year teammate at Tottenham Hotspur Hugo Lloris. Kane blasted this one and Lloris guessed wrong. The game was tied 1-1. Harry Kane tied Wayne Rooney's English record of 53 total goals.
https://twitter.com/FOXSoccer/status/1601671475668602880?s=20&t=IF9fXdRGKqy6st0t87ZY6Q
https://twitter.com/FOXSoccer/status/1601672026120683520?s=20&t=IF9fXdRGKqy6st0t87ZY6Q
France looked like feral monsters after the game became even again. It looked as if the French would respond with another goal right away, but England's defense kept tight. That was until the 78th minute when Olivier Giroud headed a cross into the back of the net. France had the lead once again.
https://twitter.com/FOXSoccer/status/1601677954081234950?s=20&t=OCLaLmE-8Nrw8Ce44YFBkQ
It seemed as though it was over for the English, but they refused to lose and kept pushing the ball into the French end of the field. Just a few minutes after France's second goal, England was fouled inside of the box for a second time. This meant that Harry Kane was due another penalty. This time though, he was unable to strike the ball with skill and it went over the upper bar. The entirety of England felt the pain from that miss and it surely will overshadow Kane's total goal achievements. Had he made the second penalty, he would be in first place for total goals by English players but instead is still tied with Wayne Rooney.
https://twitter.com/FOXSoccer/status/1601678700067672064?s=20&t=OCLaLmE-8Nrw8Ce44YFBkQ
https://twitter.com/FOXSoccer/status/1601679547556044802?s=20&t=OCLaLmE-8Nrw8Ce44YFBkQ
https://twitter.com/FOXSoccer/status/1601679832483504129?s=20&t=OCLaLmE-8Nrw8Ce44YFBkQ
https://twitter.com/FOXSoccer/status/1601680120594329605?s=20&t=OCLaLmE-8Nrw8Ce44YFBkQ
Although Mbappé didn't have a goal this time, he still was a huge factor in France's win. So many times this man was double and even triple-teamed. This left his mates open on the far side of the pitch. What a huge win this turned out to be for France. They are flexing their muscles at this point and surely there is a large percentage of people that see predict France will repeat as champs now. France will play Morocco in the semi-finals.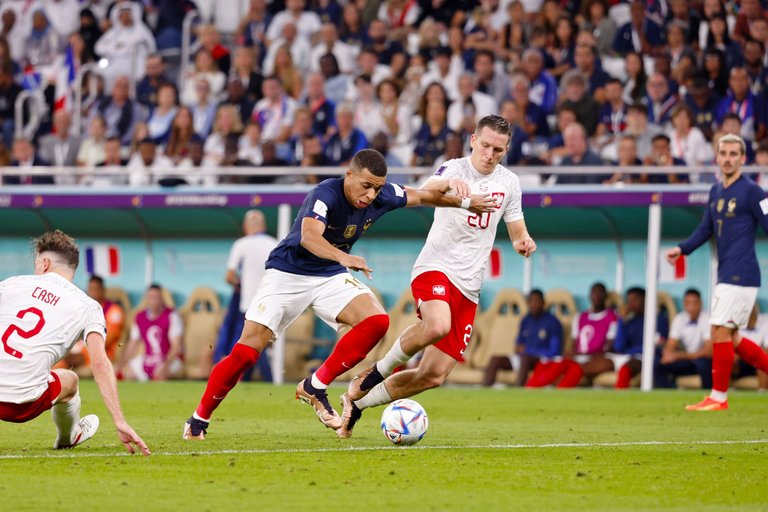 Result: 1-2 in favor of France
---
On to the semi-finals 🗺️👀
Only four teams remain: Argentina, Croatia, France, and Morocco. Not many would have guessed that these would be the nations left as the semi-finals approached. This World Cup has been full of surprises, but still, there are a few teams left that many assumed would go far in this tournament.
My new wish is for an Argentina vs France finals match. I just feel that these two teams would be the most exciting to watch. Morocco and Croatia both feel like they are more defensive-oriented and that just isn't the most enjoyable action to watch always.
Don't forget about the @hivebuzz World Cup contest https://peakd.com/hive-102201/@hivebuzz/wc2022

Which of the 4 remaining teams do you hope wins it all this year?
Comment below if you are from any of the countries that are still standing.
---
You can see all of my World Cup posts by following
---
---
---

My NFTs: https://inji.com/@daltono/nfts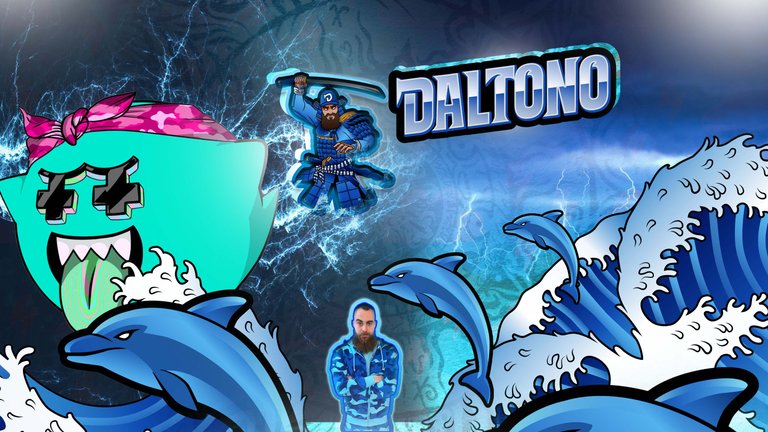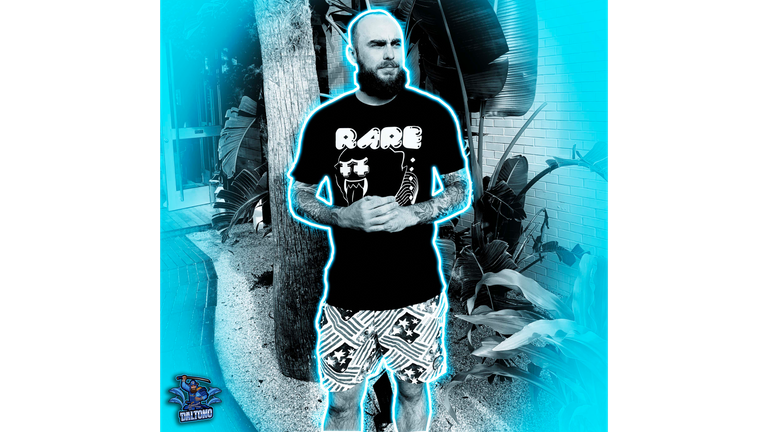 ---
---