France made up for a lack of goals by some of the other teams and Japan upset Germany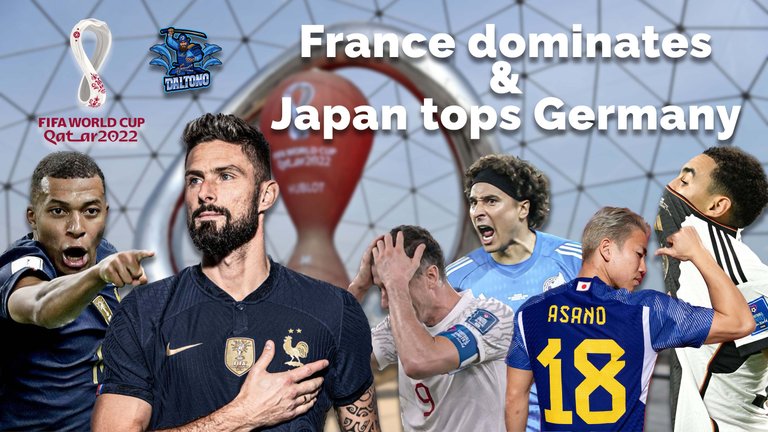 Some stars shine brighter than others 🌟⚽️🏟️🏆
The first few days of the 2022 World Cup were full of excitement. I already did a post talking about:
Ecuador🇪🇨 vs Qatar🇶🇦
England🏴󠁧󠁢󠁥󠁮󠁧󠁿 vs Iran🇮🇷
Senegal🇸🇳 vs Netherlands🇳🇱
USA🇺🇸 vs Wales🏴󠁧󠁢󠁷󠁬󠁳󠁿
Argentina🇦🇷 vs Saudi Arabia🇸🇦
Denmark🇩🇰 vs Tunisia🇹🇳
If you missed that, you can check that post out by following this link.
Today I want to discuss some more of the recent matches. 3 out of the previous 4 matches remained scoreless through added time and resulted in a draw. There was one game with 5 total goals, this made up for a lack of goals elsewhere. We saw several superstar players play their first match of the 2022 World Cup. Some are still young like Mbappé and others sitting at veteran statuses like Modrić and Lewandowski. Not all did as well as they had hoped to.

Let's recap some more of the recent games from the 2022 World Cup in Qatar...
---
The opening match Mexico🇲🇽 vs Poland🇵🇱
This one was tight from start to finish. Both teams showed that they weren't going to give up early and it seemed that either one could score the one goal needed to secure victory. Eventually, Mexico fouled Poland in the box which resulted in a penalty kick. Robert Lewandowski was the man called upon to take the shot. In league play, he is phenomenal for Barcelona but has always struggled to mirror that same skill in international play. As you probably know, Lewandowski choked and Mexico's goalie Guillermo Ochoa made a miraculous save yet again. Some may say Lewandoski's legacy is tarnished even more now that he failed to give his country the free goal.
Result: 0-0 draw
---
The opening match France🇫🇷 vs Australia🇦🇺
France went into this world cup missing several of their best players that were present on the squad when they won the 2018 World Cup in Russia. Pogba, Kanté, and Benzema are all out for France, but luckily Mbappé is still able to play. They weren't predicted to be quite as good this time around but surely would get out of the first stage at least. Fans became somewhat nervous when Australia scored the first goal of the match early on. It was a beautiful play and a well-deserved goal. However, France wouldn't allow another the rest of the game and then decided to fire on all cylinders offensively. Rabiot and Mbappé both got a goal and Giroud scored two goals. Mbappé showed that he is not only a scorer but a playmaker. His lightning-quick speed and reflexes meshed with his high player IQ made it impossible for Australia to keep up.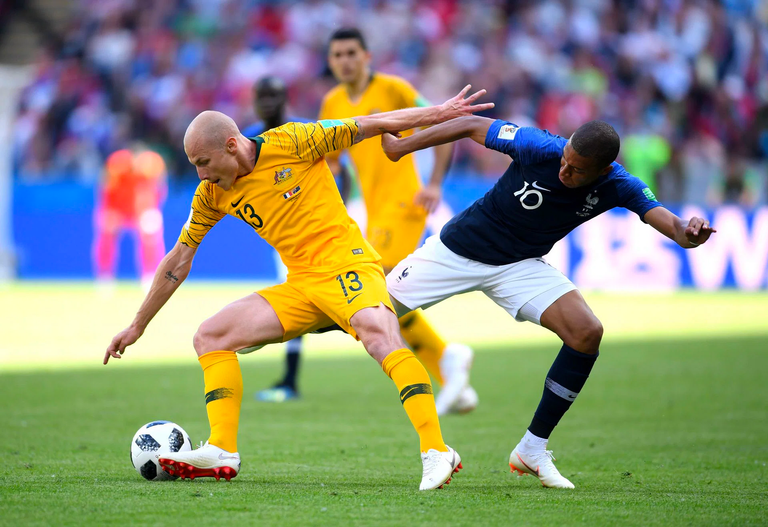 Result: 4-1 in favor of France
---
The opening match Morocco🇲🇦 vs Croatia🇭🇷
Two days in a row I missed the first match of the day. The fact that they start at 5 AM just doesn't work well for me. Luckily, missing this one wasn't as big of a bummer as missing the Argentina upset the day prior. From what I see on the stats and a few highlights, it looks like it was fairly even. Croatia had more possession, but each team had 7 shots, only two of which were on target. Zero goals in yet another game, which is quite frustrating from both a viewer's and a player's point of view.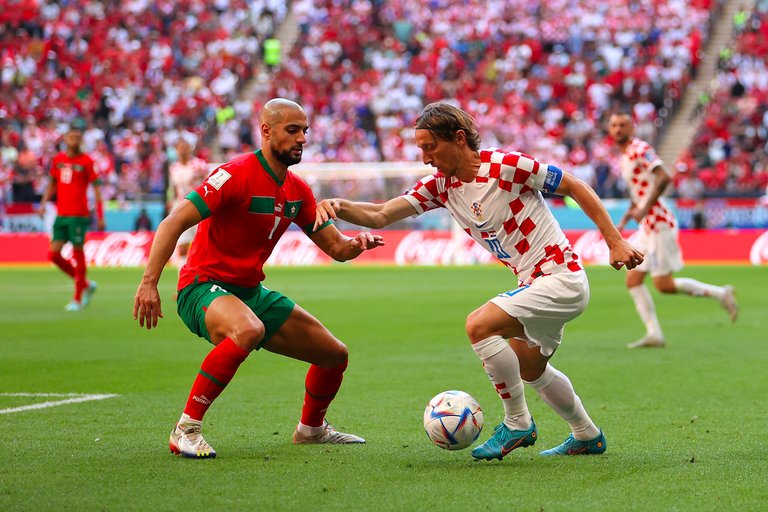 Result: 0-0 draw
---
The opening match Germany🇩🇪 vs Japan🇯🇵
Japan was all over the place defensively in the first half. Germany was clearly in control of the game taking 13 shots in the first half alone, while Japan only had one that wasn't even on target. Japan gave up a penalty kick in the 33rd minute. Then shortly after the Germans nearly had their second goal during extra time of the first half, but it was waived off due to an offsides call. Going into halftime, it was not looking good for Japan. The second half was more of the same until a few Japanese substitutions made a huge difference. Germany's Manuel Neuer made an incredible save and looked to keep his clean sheet, but a few minutes later Japan's Doan scored off a rebound to tie the game 1-1. Germany's woes continued when Japan forced a dagger into the hearts of the Germans to take a 2-1 lead as Asano scored from a near-impossible angle. This made two goals in the final 15 minutes of the match for Japan. The Blue Samurai of Japan managed to hold on for the win and complete what is now our second biggest upset of the 2022 World Cup so far, behind the 2-1 defeat Saudia Arabia thrust upon Argentina a few days ago. By the end of the game, Japan had 11 shots with 3 on target. Germany had a massive 25 shots with 8 on target. Just goes to show that you can take shots all day, but it's the goals that actually matter.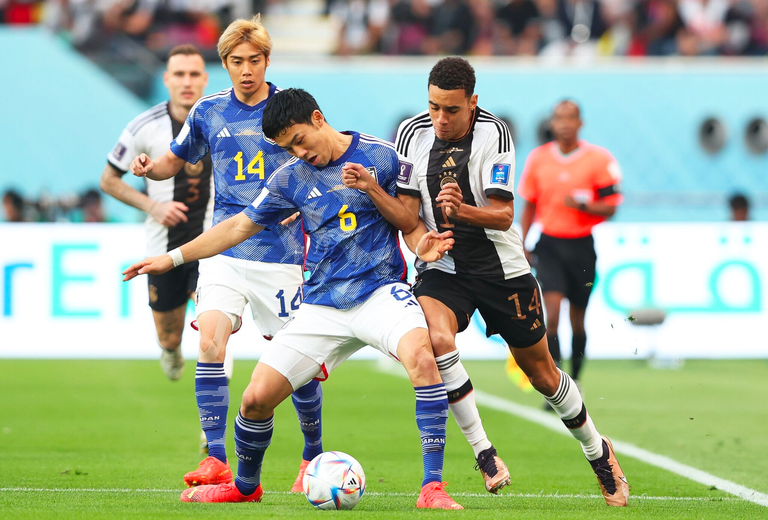 Result: 1-2 in favor of Japan
---
Still a few groups left to play 🤔
Nearly every group has played their first match, but a few still await their first moments on the pitch in Qatar. We still have:
Spain🇪🇸 vs Costa Rica🇨🇷
Belgium🏴󠁧󠁢󠁥󠁮󠁧🇧🇪 vs Canada🇨🇦
Switzerland🇨🇭 vs Cameroon🇨🇲
Uruguay🇺🇾 vs Korea Republic🇰🇷
Portugal🇵🇹 vs Ghana🇬🇭
Brazil🇧🇷 vs Serbia🇷🇸
I've already made my predictions for who I think will win those matches.
Don't forget about the @hivebuzz World Cup contest https://peakd.com/hive-102201/@hivebuzz/wc2022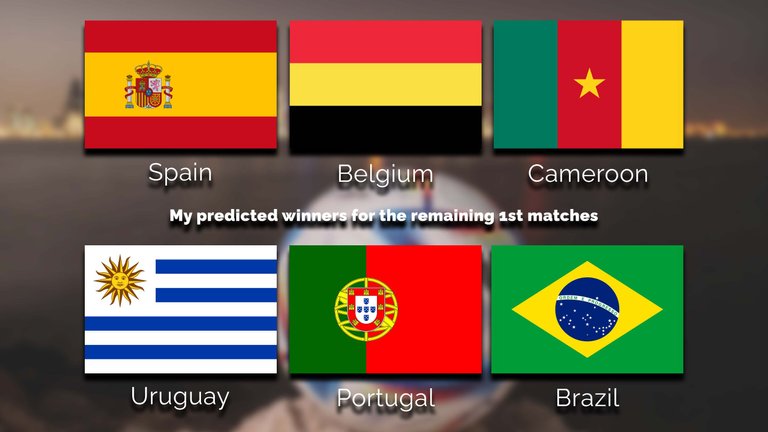 More than half of the teams have now played, have your thoughts about who will win changed?
Leave a comment below and let me know which team has surprised you the most.
---
---
---

My NFTs: https://inji.com/@daltono/nfts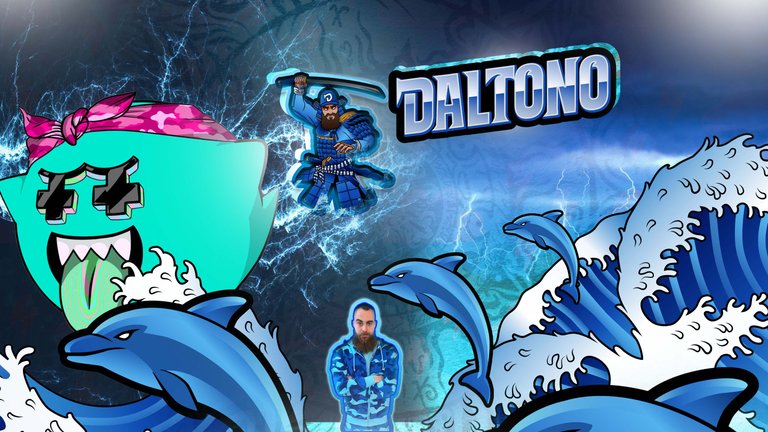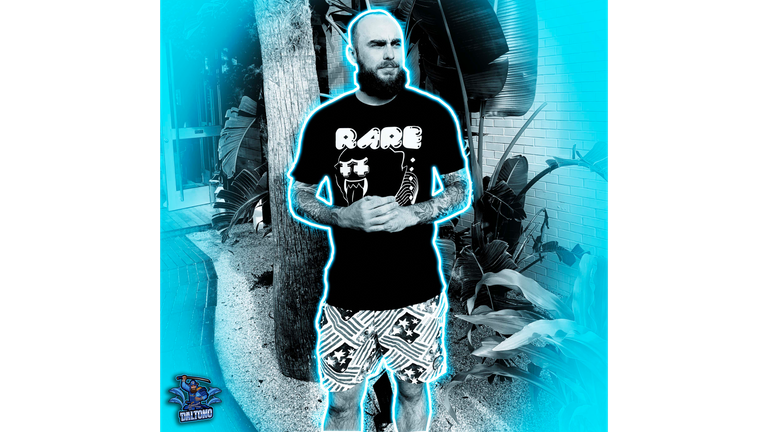 ---
---