I'm officially World Cup ready now that I have received my new football jerseys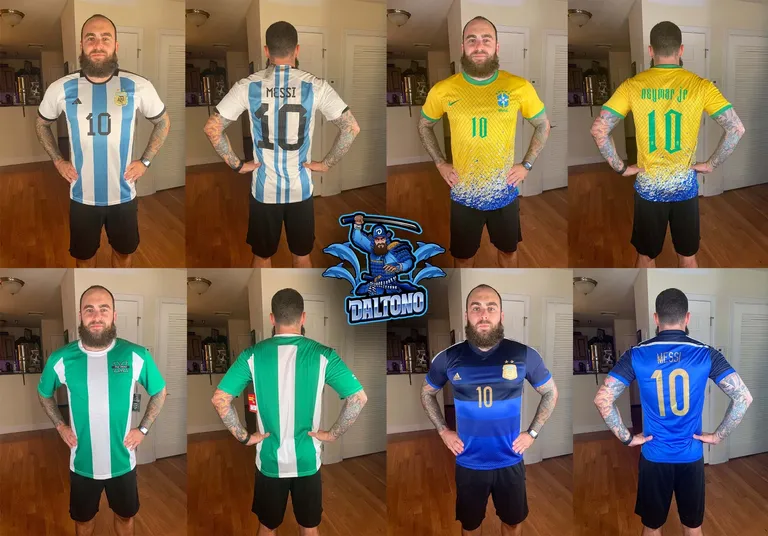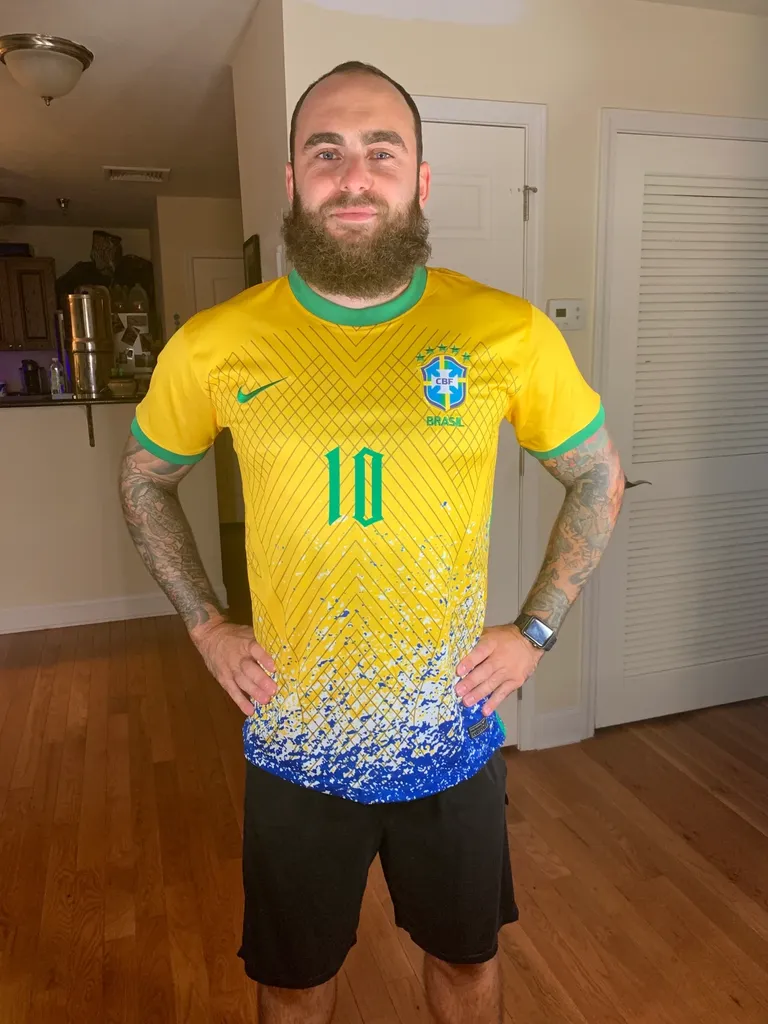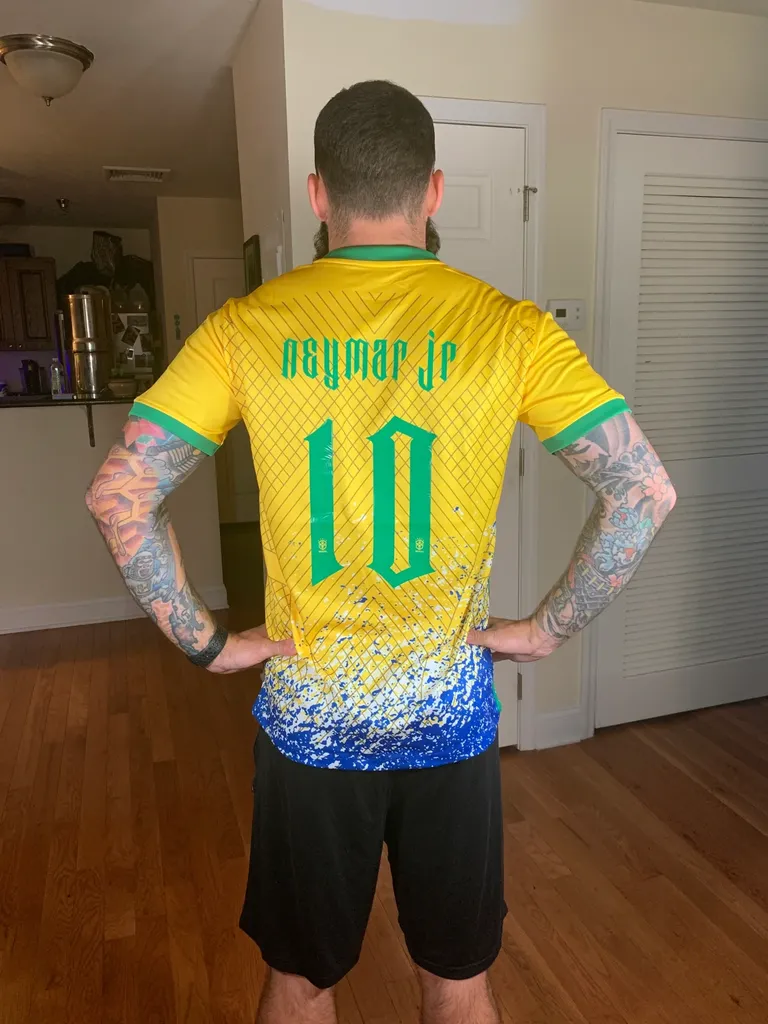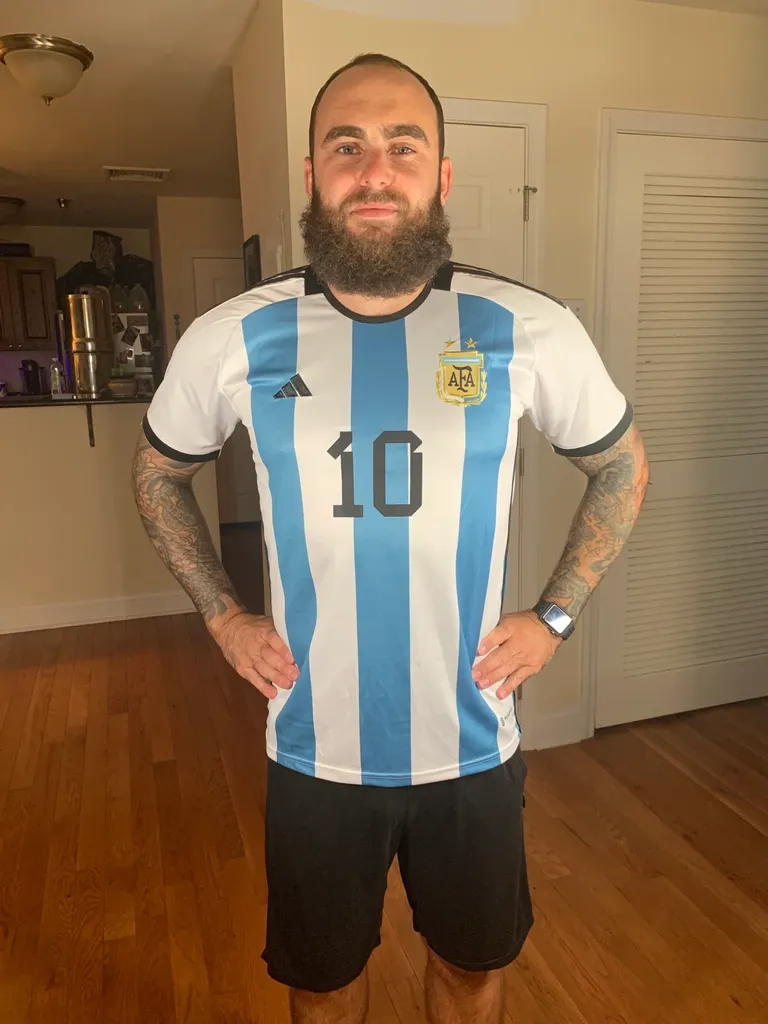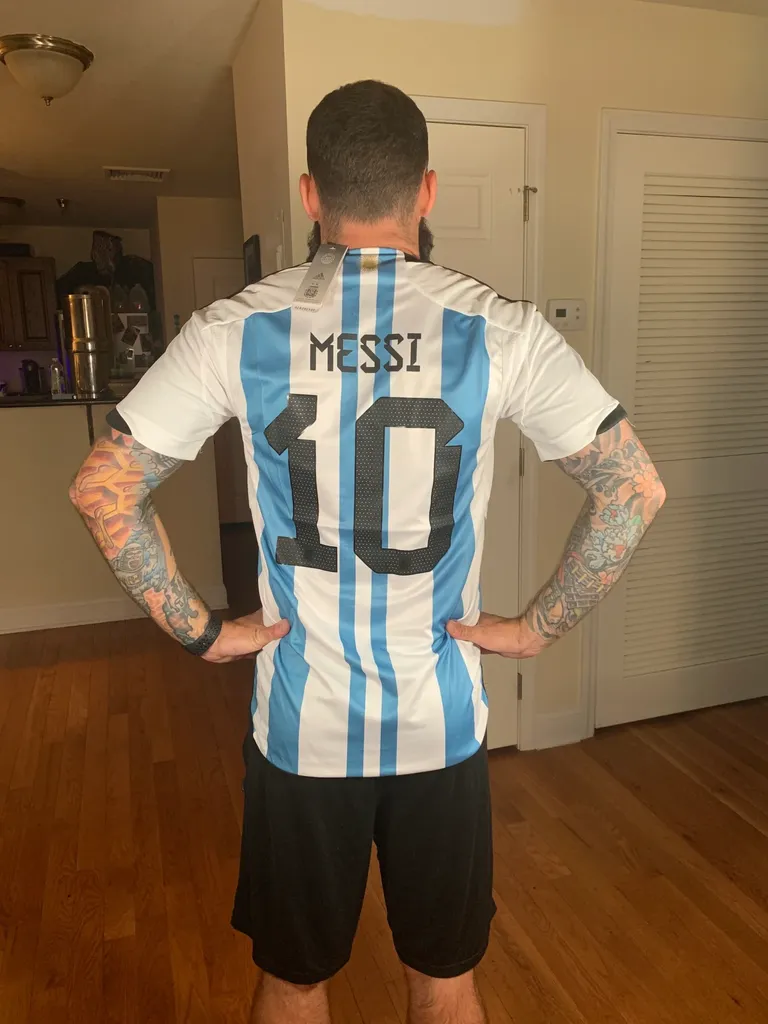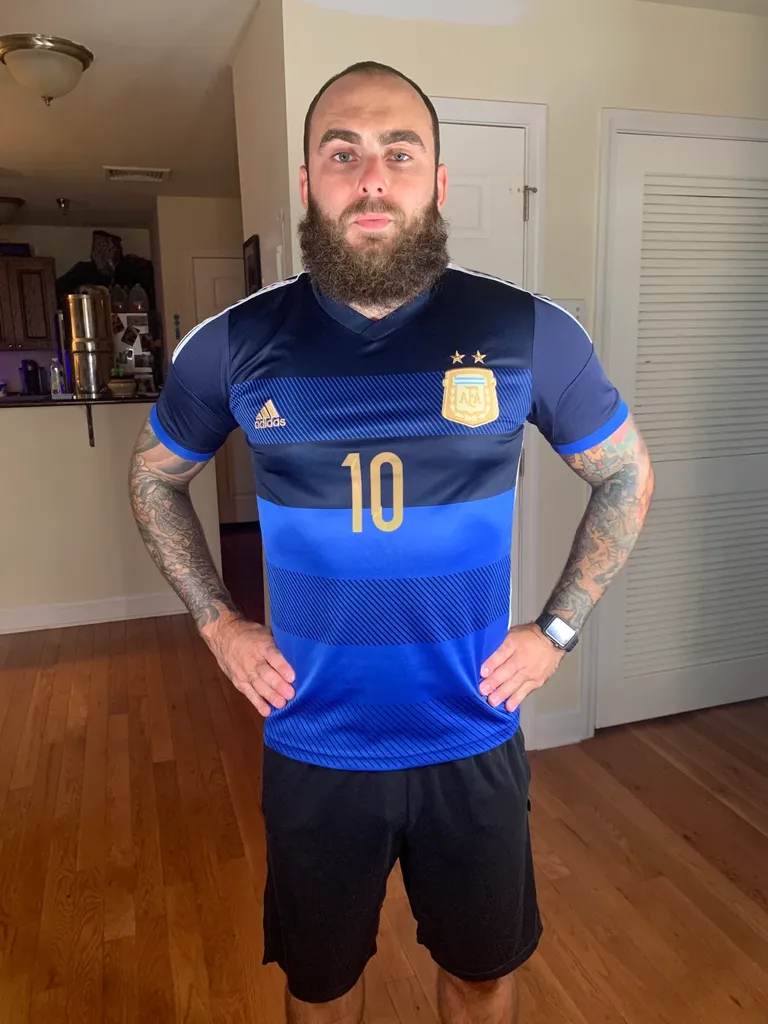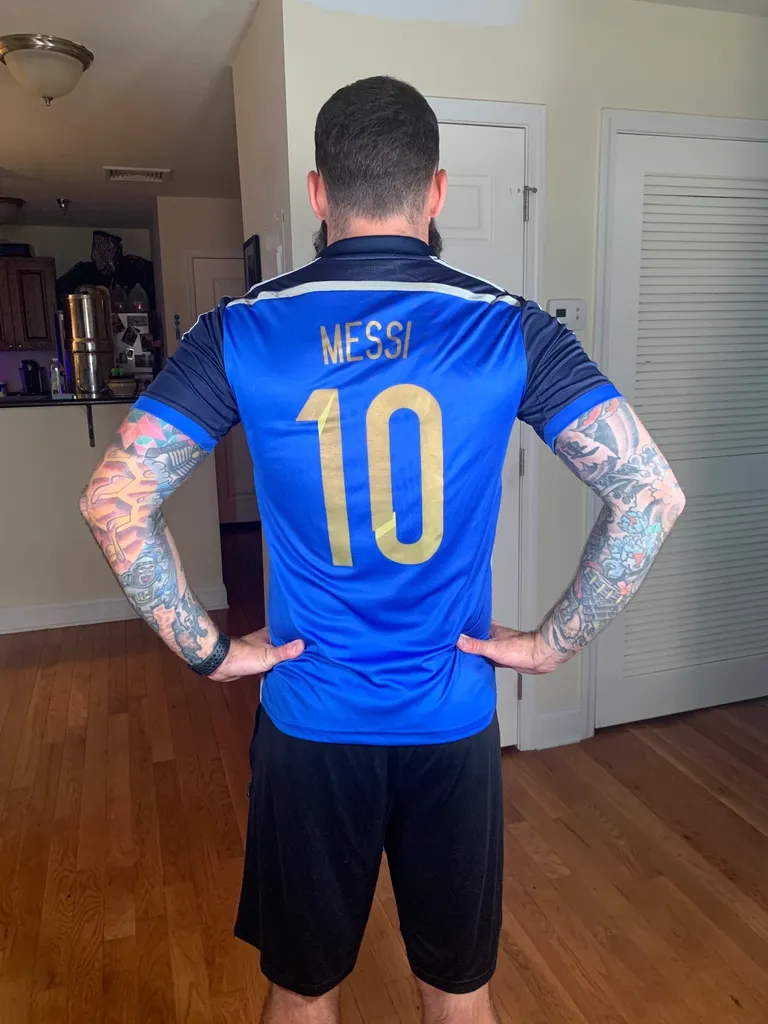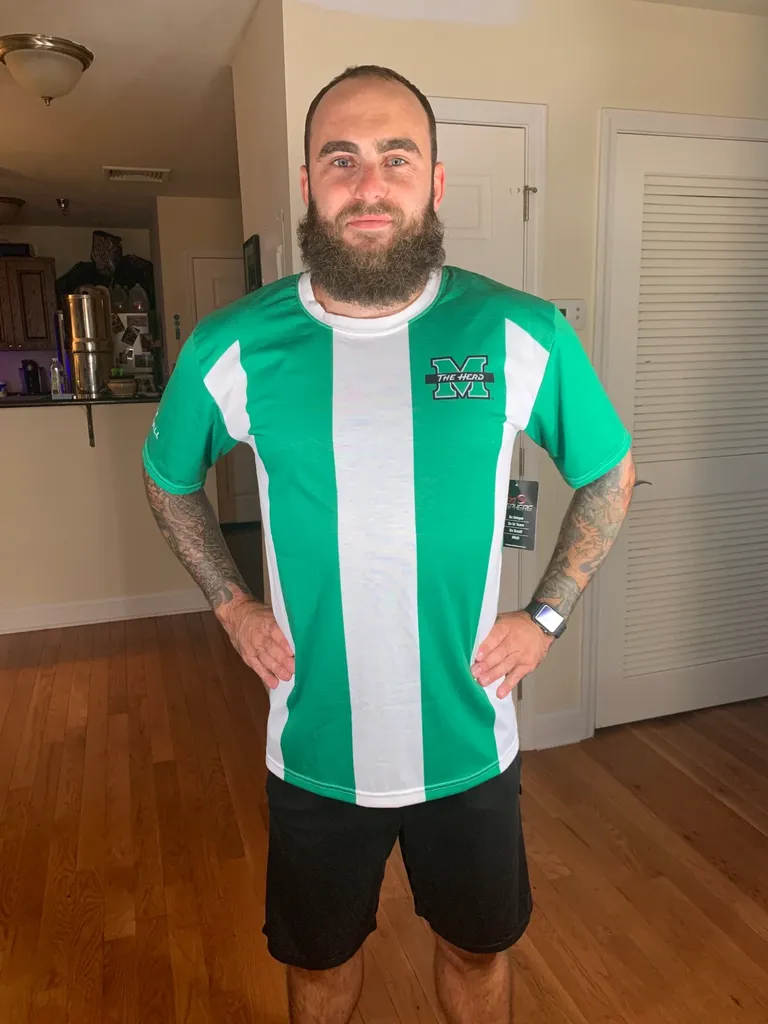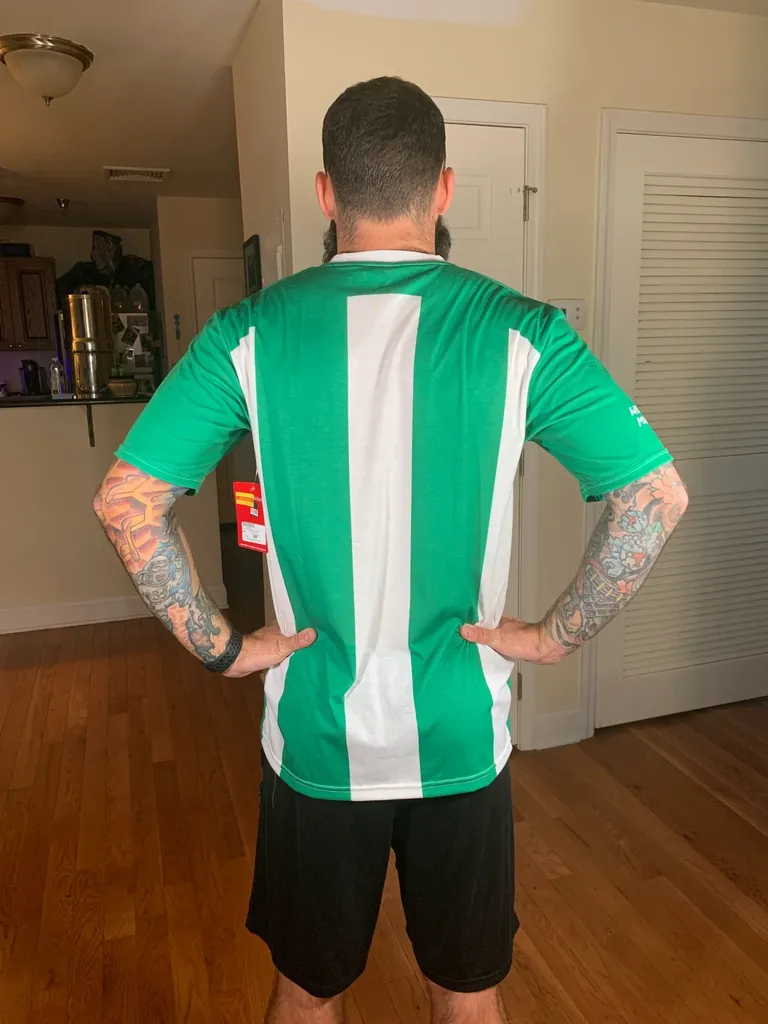 I made a video a few weeks ago called Will Messi, Neymar, or Ronaldo finally win their first World Cup this year?. I discussed my hype for this year's World Cup coming up and who I hoped would be champion by the end. Three of my favorite football/soccer players each have the chance to win their first World Cup.
All of this build-up for the games to begin had me extra excited, so I was wanting a few jerseys to show love for my favorite two teams/players. If you saw my NBA jerseys post, then you know Alibaba is THE PLACE to order jerseys. There simply isn't a cheaper option and the quality is always great.
I reluctantly had to find a different seller than my basketball orders. I ended up going with this seller since they had so many different football options. They even had some of the 2022 World Cup kits, which aren't easy to find this early.
I spent some time going over which players I wanted and it became obvious that I was going to go with Neymar of Brazil and Messi from Argentina. These are hands down my two most favorite players, with Ronaldo coming in 3rd place. I didn't order a Ronaldo jersey, because frankly, I couldn't find a decent Portugal kit in this store. They had plenty of Manchester United jerseys, but I didn't want one of those. It looks like since my order they have added a few Portugal kits, but I'm not ordering anymore right now.
I probably didn't even need the ones that I purchases, but they were so cheap and I did want them, so now they are in my closet. I paid $34 total for these two jerseys and that's with the cost of shipping. So that means I got them for $17 a piece, not bad at all.
I'm even more pumped for the World Cup to begin now. I have a few jerseys that I can wear during the games. I'm sure that when I wear them to the gym it will start at least one conversation with somebody else who is a fan of football. They exist here in the USA, but those types of fans just aren't as popular here in the states as they are everywhere else in the world.
The Brazil jersey I went with was just a random design that I thought was really cool. It's not their official 2022 jersey, which if you haven't seen that you need to. Look here and you will know exactly why I say that.
I already had an Argentina jersey with golden letters on the back which read Messi. I have nearly outgrown that one and I wanted the striped design pretty badly. Plus, the fact that the store had the official World Cup 2022 design made me know I just had to get it.
You may also notice that I have another random green jersey. This one I actually purchased locally. The funny thing is it was the same price as the yellow Neymar jersey and white/blue striped Messi jersey together. I got @flowerbaby and I both one of these green ones to match. It is actually for a local college soccer team called Marshall University. They are currently ranked #14 in the country and they even won the NCAA National Championship back in 2021.
https://twitter.com/espn/status/1394499984565932033?ref_src=twsrc%5Etfw%7Ctwcamp%5Etweetembed%7Ctwterm%5E1394499984565932033%7Ctwgr%5E75c3ea7d8768a27c9c0f4b8e3aeefb0b28295764%7Ctwcon%5Es1_c10&ref_url=https%3A%2F%2Fwww.usatoday.com%2Fstory%2Fsports%2Fcollege%2Fsoccer%2F2021%2F05%2F17%2Fcollege-cup-marshall-wins-first-ever-title-ot-thriller-vs-indiana%2F5140820001%2F
I also went to this school for a few years and have grown up watching their sports teams pretty much always suck. The fact that their Men's Soccer team is finally doing great makes me a lot happier to have one of their jerseys. It's too bad that the quality of these is god-awful compared to the World Cup jerseys from Alibaba. These Marshall jerseys were $25 per + shipping. That's with them being on a deep sale. The store normally charges $60/jersey just because they can. Sadly, they are just t-shirt materials with the logos plainly printed on them. At least they look official, but they don't have sewn patches and a sweat-resistant material like I was hoping. They were made locally, but the store I wanted to get them from isn't open on Sunday and that was the only day that we could drive down there.
I just wanted to share how cool my football jersey collection is now. It is nowhere large as my NBA jersey collection, but that's because football is my second favorite sport and basketball is my first. If you are hyped for the World Cup, now is your chance to order your team's favorite jersey for cheap on Alibaba. Remember to check out this store if you are interested. That is who I ordered from and I can verify that their product is top quality.
Thanks for reading. Comment down below with any questions. Of course, I'm more than happy to talk World Cup with anybody else who is as excited about it as I am.
---
For the best experience view this post on Liketu
---
---