My dad and I went to a WV Grind basketball game together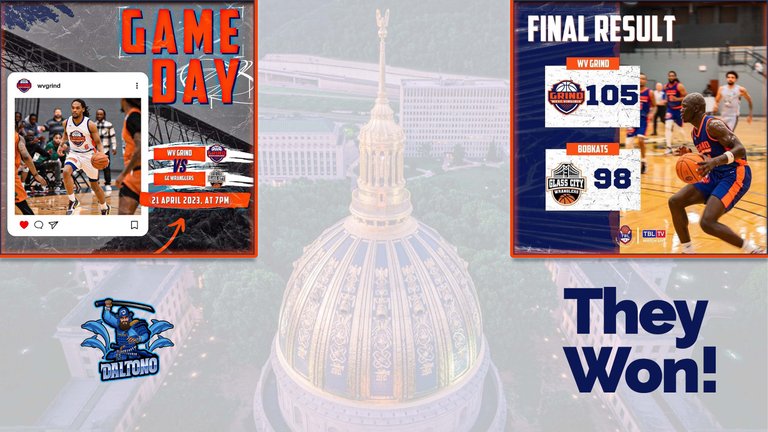 Watching some live basketball with my dad 🏀
My dad, brother, and I all three love hoops. My brother lives out of state now, but I still have plenty of chances to see my dad often. When I found out that our city was finally getting a professional basketball team, I knew that we had to go to one of their games to see what it is like.
The team is called the West Virginia Grind and they are part of the TBL (The Basketball League). This may not be as competitive as the NBA or even the G-League, but at least it is grown mean balling out.
We have a few colleges around here that were having games, but their seasons finished back in early March. It's nice to not only have a baseball team to go see in the Charleston Dirty Birds but also a basketball team now with the Grind.
The Grind play their games at West Virginia State and the match that we were attending was against the Glass City Wranglers from Ohio.
Before we grabbed our seats, I had my dad get a photo of me in front of the big WV Grind wallpaper. Although I am a Memphis Grizzlies fan, I was decked out in LA Lakers gear. I just love NBA, so I'll wear any jersey really. The Lakers especially because I love Kobe Bryant and I also have a matching Lakers hat that my dad gave me recently.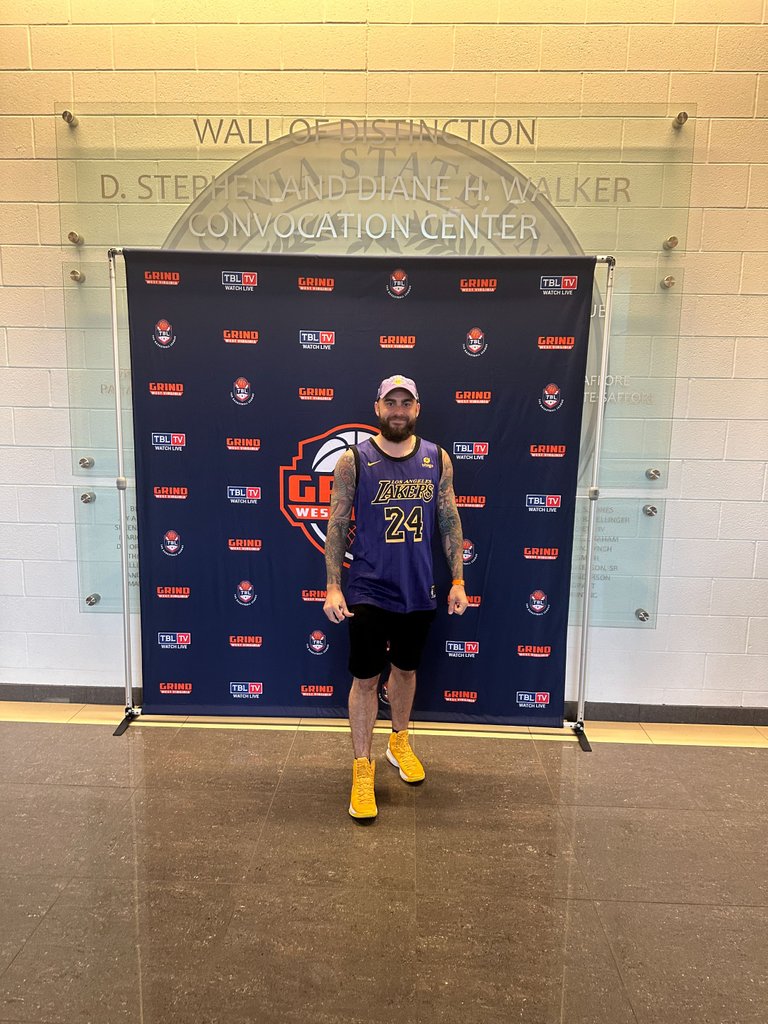 The arena itself was not a huge place, but it was fairly modern and seemed well-kept. It felt like a nice place to play home games and we had amazing seats in the third row, but there really wasn't a bad seat in the building.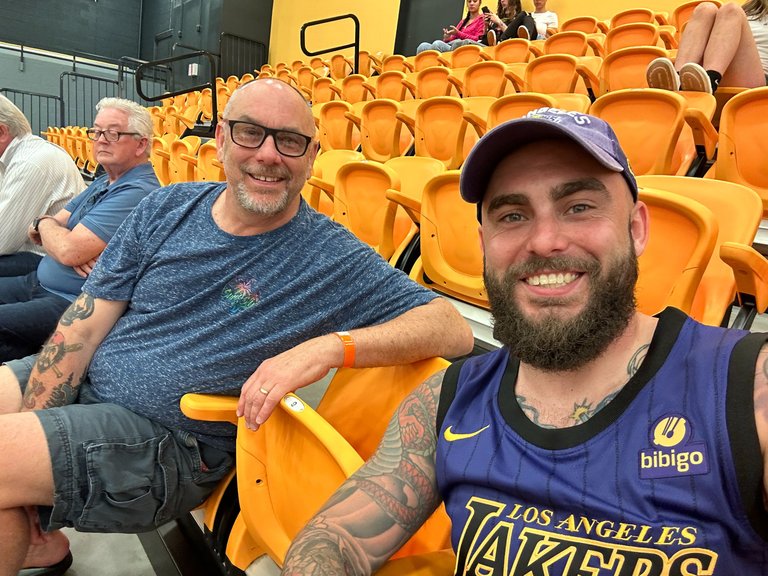 The game was competitive from start to finish. Yes, there was some sloppy play, but there were also quite a few guys that were pretty skilled. Both teams had a good point guard. Since I played PG back in the day, those are usually my favorite guys to watch. We didn't see any dunks, but we still had plenty to enjoy.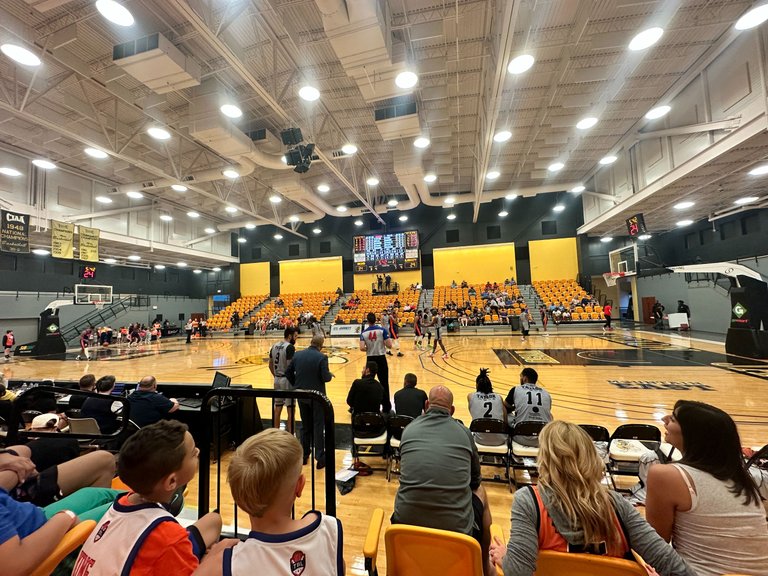 At halftime, The Grind was up by just one point. It was a tight game any at that point it seemed like anyone could win.
The second half was just as exciting, but The Grind began to pull away with the lead. By the time things were about over, there was no chance for Glass City to come back. We ended up leaving just before the buzzer went off so that we could beat all of the traffic. My dad and I are both smart like that and agreed it was best to dash out while it wasn't busy.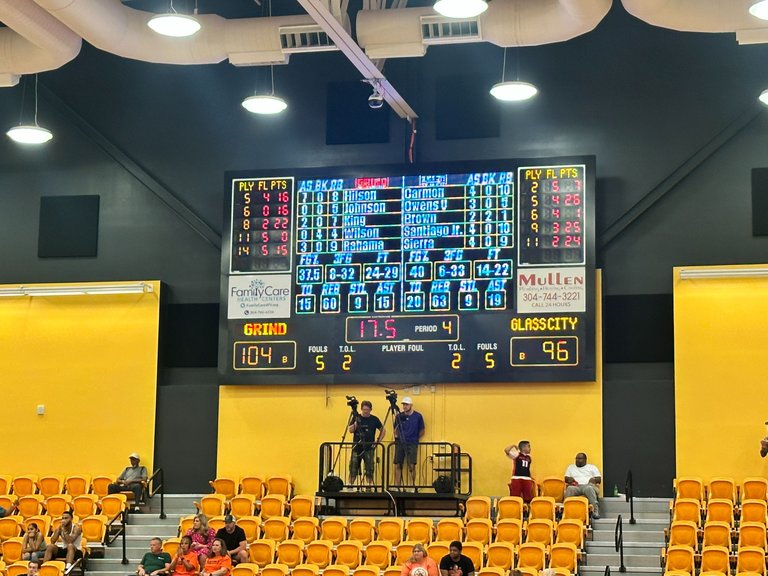 Before we walked out the door, I insisted that my dad let me take his photos where he took mine before the game started. There was nobody out there but us, so he was okay with doing it. He even decided to throw up a signature step-back basketball pose.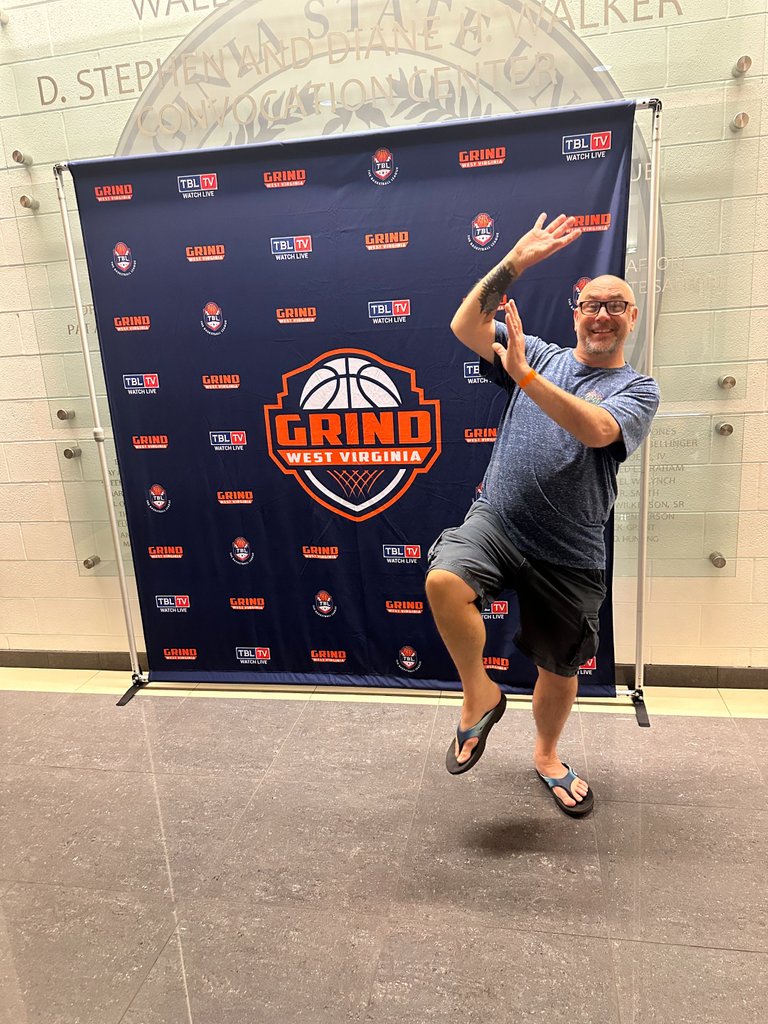 Basketball is my favorite sport and my dad is one of my best friends. Combining the two into one evening sure made for a good time. We both had a lot of fun and were glad we made the effort to go. Tickets only cost us $10 a piece too, can't beat that.
We may or may not go to another game in the future. Both of us prefer just relaxing in the comfort of our own homes when watching sports. It's fun to go to live games, but it is difficult to sit from start to finish without becoming uncomfortable.
Hopefully, the next time I'm at one of these games there are more fans in attendance. I don't think many people here in our city are yet aware that we finally have a basketball team. Ideally, this post will help spread the word.
---
---
---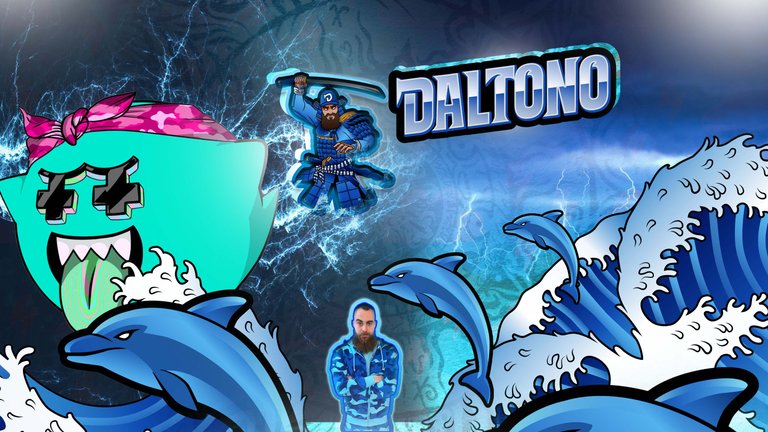 Join my curation trail to maximize your curation earning percentage without having to delegate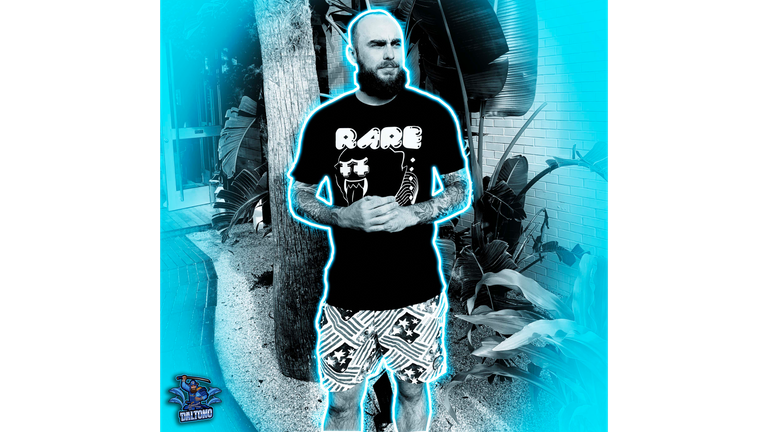 ---
---