Ordering jerseys straight from the manufacturer in China will save you so much money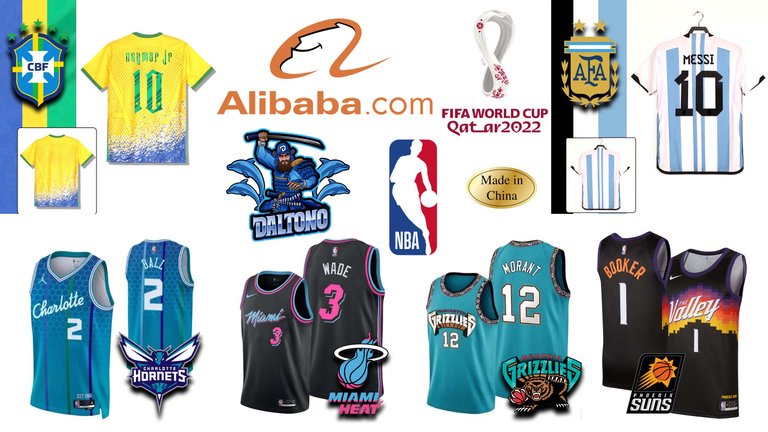 Finding the cheapest source 💸
I've been obsessed with wearing sports jerseys ever since I was a child. My favorite is basketball and soccer, but I will even go for a cool football or baseball jersey from time to time.
The price of jerseys from the official team store is usually insane. You're looking at $80-100+ minimum for a nicely stitched version. I've always wondered why people pay insane prices like that, I haven't ever once in my life paid full price for a jersey of any kind.
I have always found a way to source all the jerseys I could ever imagine from the manufacturer. Pretty much all of these things are crafted in China, where the cost is significantly lower than here. I'm talking a range of $10-15/jersey, and that is including shipping and no minimum order size. Of course, the more you order, the better deal you get.
It used to be hard to find a reliable Chinese jersey website, but now it is easier than ever to purchase directly from the source where you will be getting them at the cheapest price.
---
Welcome to the e-commerce world of https://www.alibaba.com/
---
My experience in the past 🧐
My brother and I both have ordered from Alibaba sellers multiple times in the past. We have always received products that were basically identical to the official jerseys. They even hold up well over many years of wear. The only bad thing I can say about it is that shipping can sometimes take several weeks since the package will be traveling all the way from China.
Alibaba is simple, you just search for whatever team/player you want and you will find results. It's smart to try to buy everything from the same seller to save on shipping, but even that isn't a must if you don't mind paying a few extra coins.
I just purchased two separate orders on Alibaba last night. Some NBA Basketball and FIFA World Cup 2022 jerseys. It was pretty difficult to narrow everything down, but I was able to find 6 jerseys that I absolutely love.
I almost cannot believe just how cheap it all turned out to be. Let's take a look at the total cost.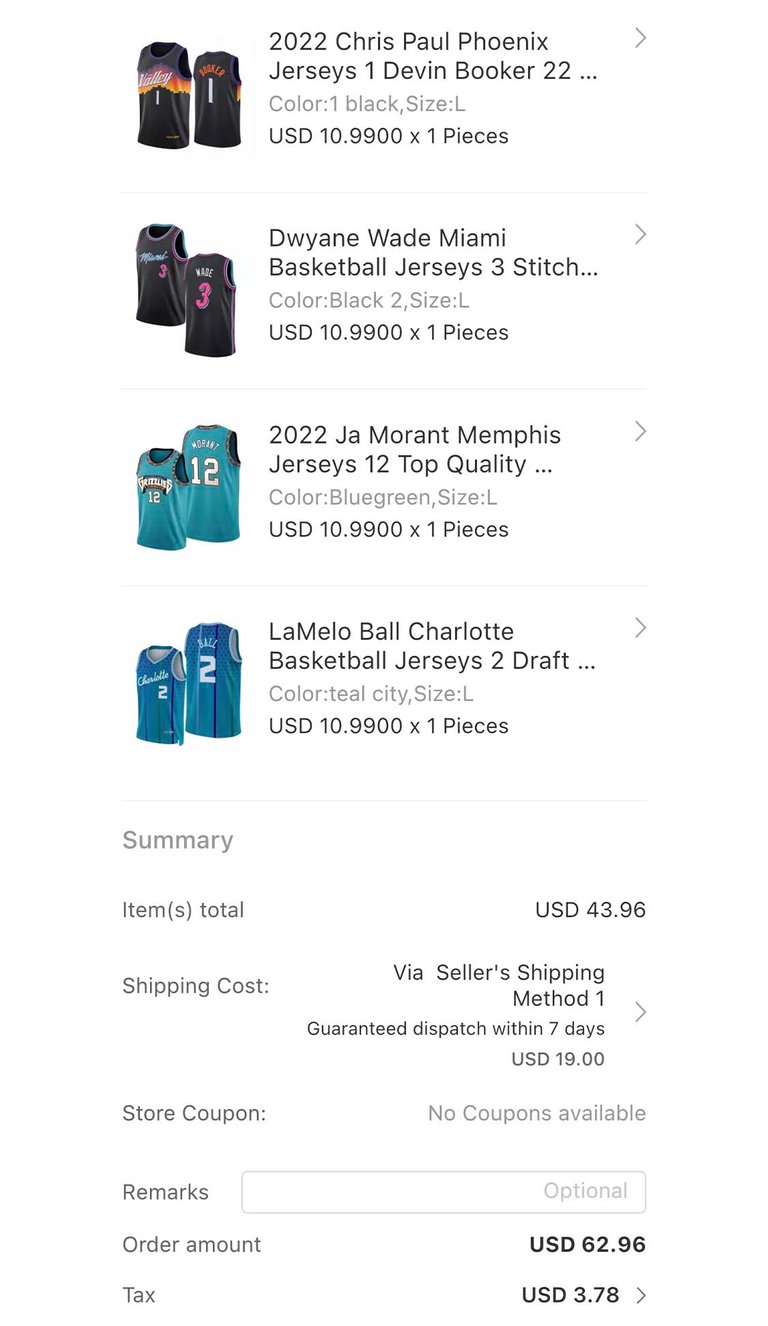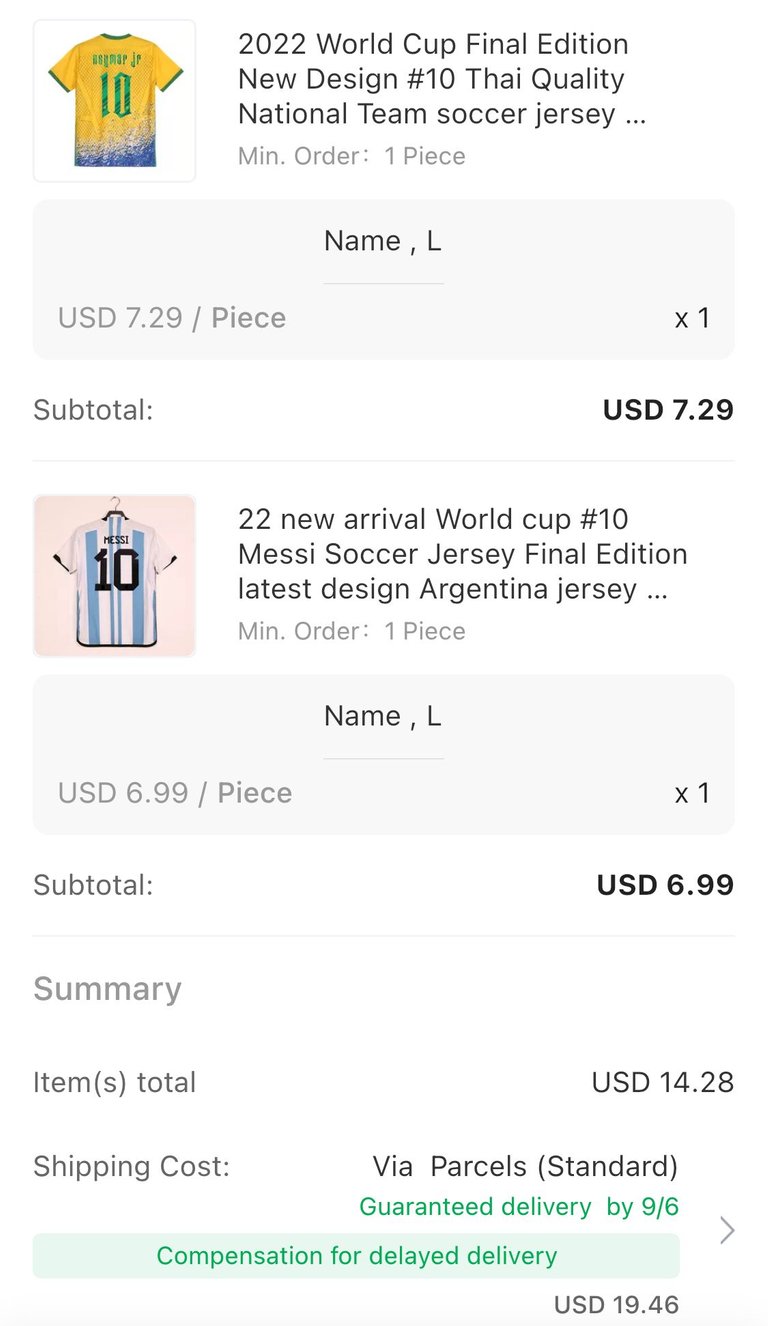 Not too bad of a deal right? A total of just a hair over $100. If I were to have purchased these same jerseys here in the USA, it would have cost me nearly $500 for all of them. Isn't that such an insane difference?

I must absolutely recommend that you never pay full price for any jersey again after this. If you just want to wear your jerseys instead of collecting, this is the way to go.
---
Now let's look closer at each of the jerseys that I recently purchased.
---
NBA Basketball
Basketball jerseys are by far my favorite. I love tank tops and I love the sport. Plus the players are always some of the coolest and most recognizable to me. I have four particular favorite jerseys right now, one that I didn't already own I mean. It would be hard to top any Iverson jersey since he is my favorite player ever.
Check out my choices:
---
Phoenix Suns "Devin Booker" - City
NBA 2K23 cover athlete Devin Booker is such a baller. Ever since I first saw the Sun's "City" jerseys last year, I have wanted one. Especially whenever the Suns were playing in the finals. The colors on this one are just so sexy. It would have been cool to get this in Steve Nash, but that was not available.
Charlotte Hornets "LaMelo Ball" - City
LaMelo is perhaps one of the best young players in the league right now. He is the most exciting of the Ball brothers to watch, despite being the youngest of the three NBA Ball Brothers. This "City" jersey is one of the coolest designs ever. I just love the gradient honeycomb texture on the top portion, plus it's my favorite color.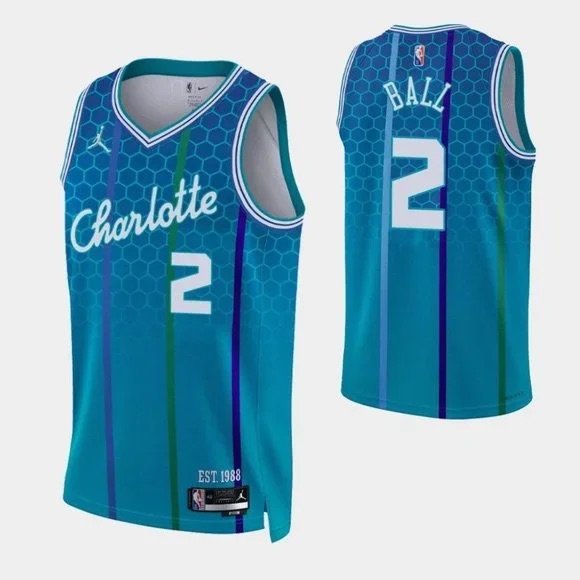 ---
Miami Heat "Dwayne Wade" - Miami Nights
Although Dwayne Wade is now retired, I have always loved him as a player. He played for the Miami Heat all of his career and this "Miami Nights' jersey is the best Heat jersey to ever exist. I wanted this style with Jimmy Butler's name/number, but that was not an option from this seller. So, Wade, it was.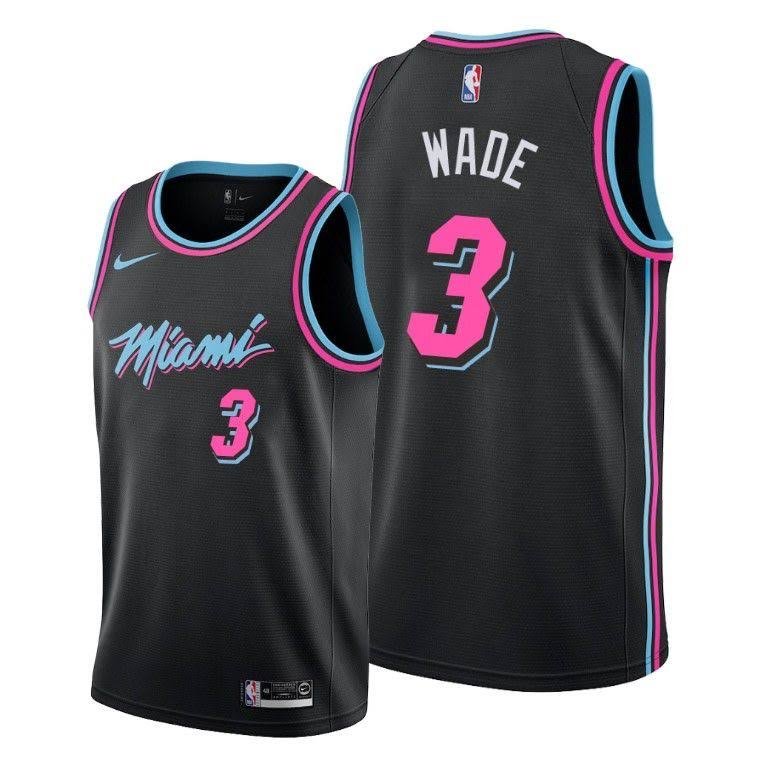 ---
Memphis Grizzlies "Ja Morant" - Classic Vancouver
Another one of my all-time favorite jerseys. This classic Vancouver Grizzlies jersey is unforgettable. I fell in love with these back in the day playing NBA Hangtime on N64. The green color with the amazing border design and font is just such an amazing design. What makes it even better is that it is Ja Morant, who I'd say is my favorite player in the NBA right now.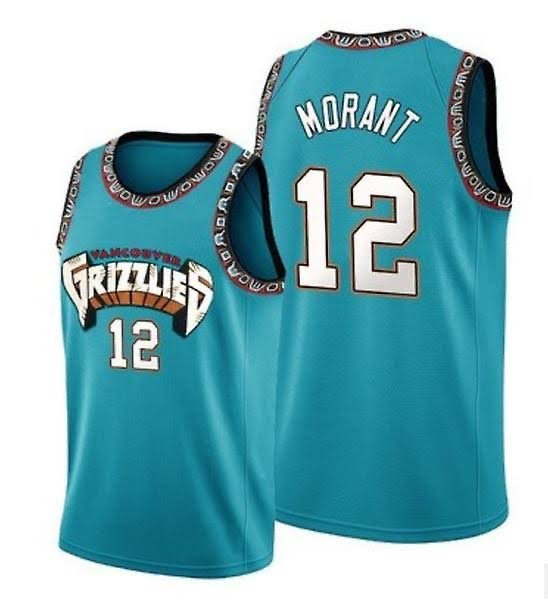 ---
FIFA World Cup 2022
Soccer or football (depending on where you are in the world) is certainly my second favorite sport. Especially during World Cup times every 4 years. I am obsessed with international play and there is none better than the World Cup.
With 2022's World Cup kicking off in Qatar this November, the hype is here already. Some, but not all teams have announced their official jerseys. My two favorite teams are Brazil and Argentina. You guessed it, that means I love Neymar Jr and Lionel Messi. Funny thing is, the last time I ordered soccer jerseys it was these same two players, except in different styles and a smaller size that I barely fit into anymore.
Brazil has yet to unveil its official jerseys for the World Cup, but this seller marked this unique style as the official jersey. This may not turn out to be the official style, but I will still love wearing it either way.
Argentina has already unveiled its official jersey. Somehow this seller already had it ready to purchase. So I of course went with it, this white and blue striped style has always been so iconic to me.
Brazil "Neymar Jr"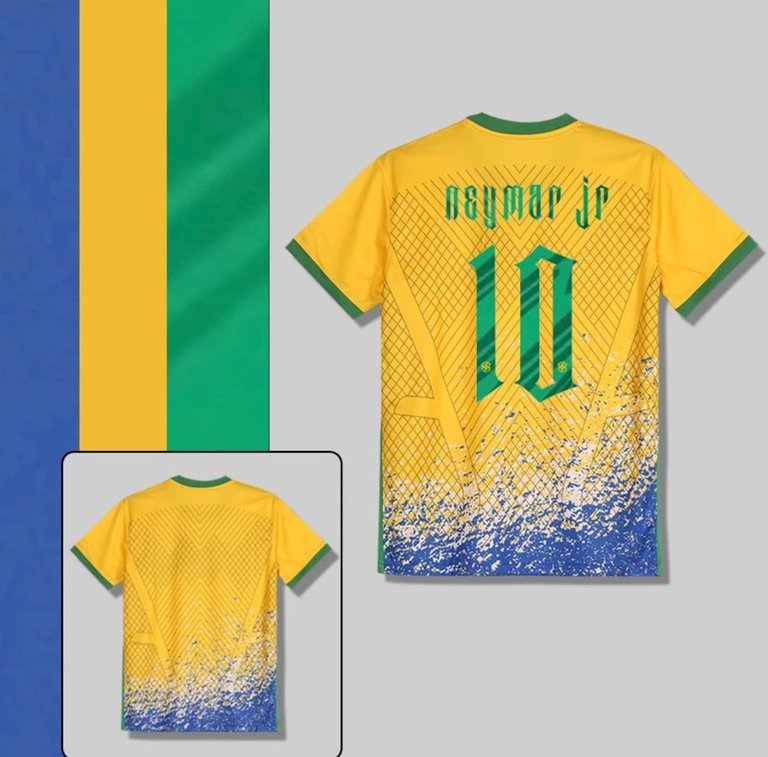 ---
Argentina "Lionel Messi"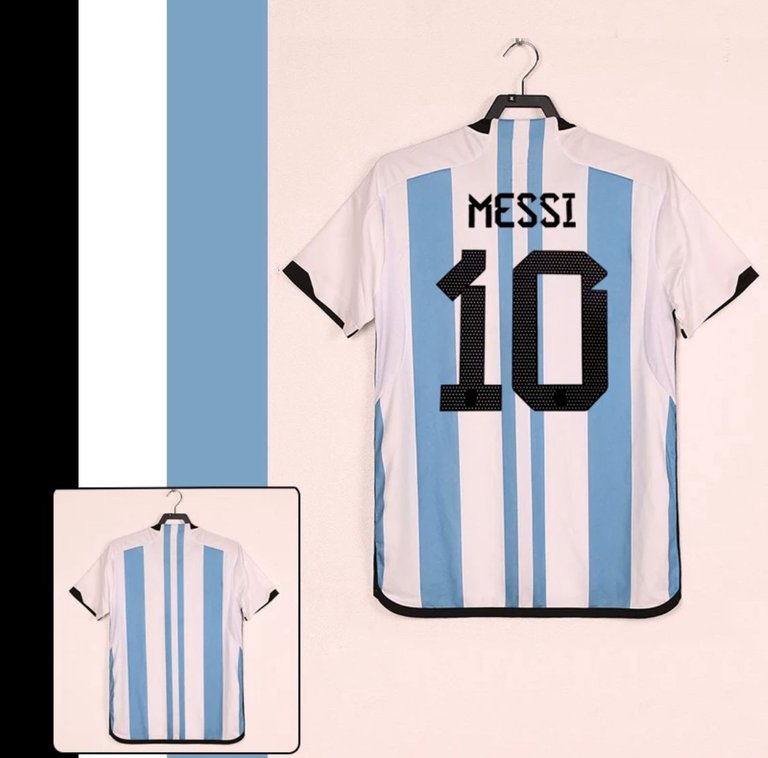 One thing that I am not sure of yet is whether or not these soccer jerseys will have the official sponsor and team logos with the player number on the front. The image listed on the seller page didn't show either, however, the official jerseys do have that. I really hope that they look like this next photo instead of being blank on the front. These were so cheap that I thought it was worth the risk to just go ahead and order anyway.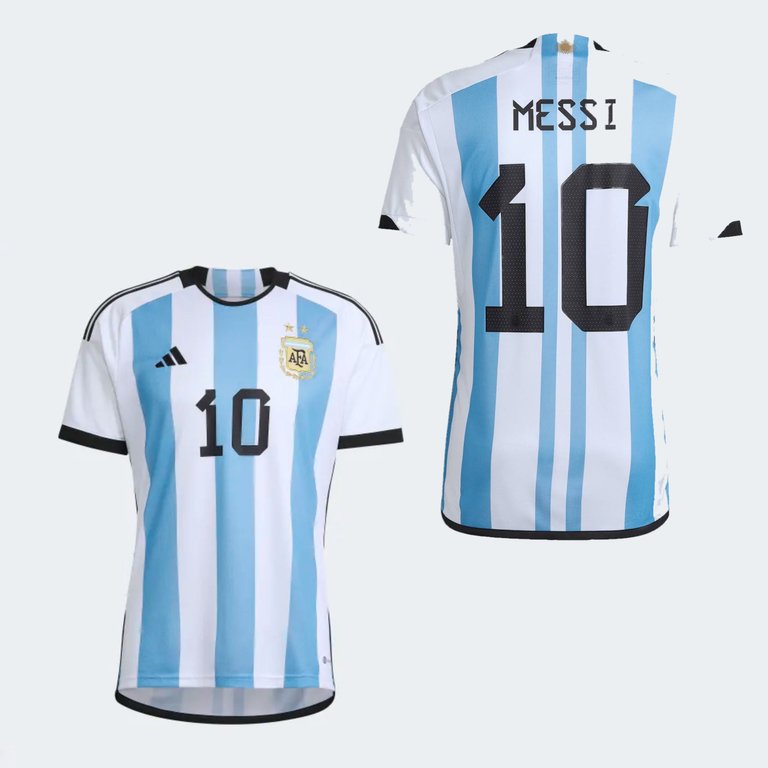 ---
Which jersey is your favorite❓
I have to go with the LaMelo Ball jersey. I saw an article about him wearing it last night while I was high off an edible. Next thing I knew I was on Alibaba trying to get one for myself finally. I've been craving some new jerseys for many months and now just seemed like a good time to finally do it.
I'd say I'll have all of these within a month's time. We shall see though, never know with international shipping.
Leave a comment and tell me which of these jerseys are your favorite. Feel free to tell me your favorite jersey that I didn't purchase too. I love talking sports, although I don't post about them too often.
---
Be sure to use https://www.alibaba.com/ the next time you go to purchase a jersey(s).
---
If all goes well, I should be in Hagerstown, MD starting my vacation as this blog posts. I'm writing it early in the morning before we depart and scheduling it to go live at my usual time in the evening. I say that because I will be a bit slower than usual in replying to comments.
Thanks for reading my blog.
---
---
---

My NFTs: https://inji.com/@daltono/nfts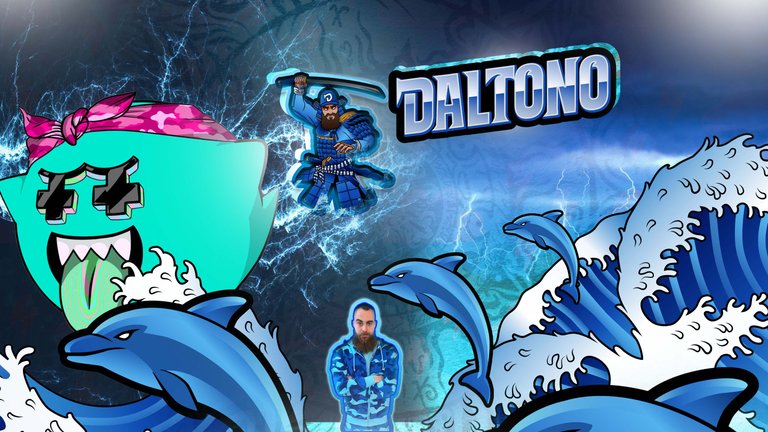 ---
---