PGA Tour 2K21 - First Impressions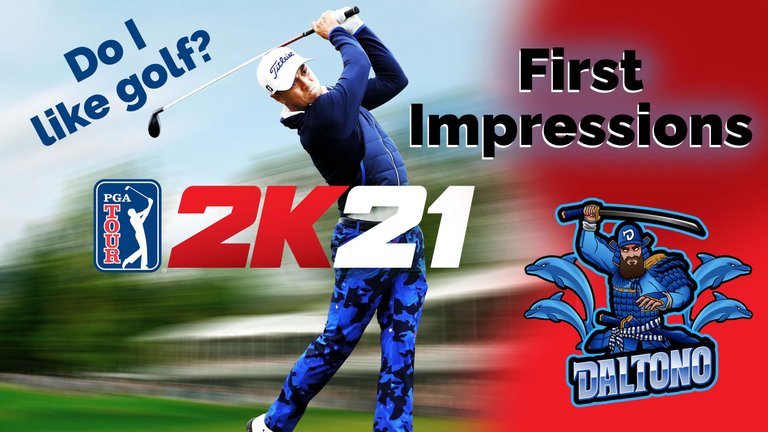 Who tf is Justin Thomas
I grew up playing Tiger Woods games from EA Sports in the early 2000s. 2006/07 were the last two years that I remember having some big fun with a golf game. I recently found out that EA's PGA game doesn't even exist anymore. Tiger Woods 14 was the last EA golf game to release unless you count Rory McIlroy PGA Tour in 2015 (I don't think anybody does.)
It looks like 2K's PGA Tour game is the new go-to for golf gamers. The cover golfer for 2K21 is Justin Thomas. I have no clue who this guy is, but I freaking love his pants. The blue camo looks like something I would wear in a heartbeat.
I had never played a 2K golf game before, until recently. I received PGA Tour 2K21 for free thanks to October's free PlayStation Plus lineup. Of course, that means I had to give it a try and see if it holds up to my old Tiger Woods memories.
It's a decent golf game, but it still didn't pack the same punch that the Tiger games did. Tapping the power boost when driving is no longer a thing. 2K's version of Tiger Vision also just doesn't feel as good. It all works just fine, but it feels more technical. Which for somebody like me who doesn't know much at all about golf, is not good.
I will say that the training in this game is one of the best that I have ever experienced. You have some dude talking you through the ends and outs of being a golfer. There is a lot to learn and eventually master, but I was smashing deep drives in no time. My putting, however, is not quite as impressive.
Let's check out PGA Tour 2K21 in this first impressions video. I'll have a full round of 18 holes coming soon as well.
---
---
---



---
---