Replaying Super Bowl LV in Madden 22 on PS5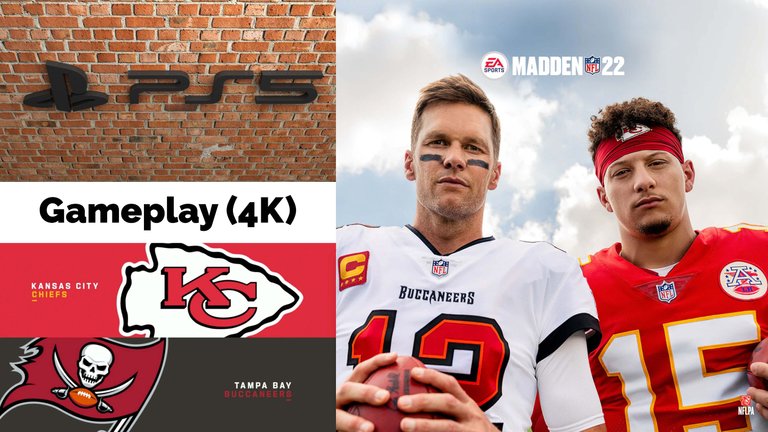 It's in the game
When I was younger, I lived for sports in real life and sports video games. These days I can rarely find joy in playing sports video games. Somehow my library is full of sports games, thanks to game sharing with my brother. He buys most of the sports games that release each year. This is the only reason I took the time to play a game of this year's Madden video game.
Madden 22 is out and the NFL season has started, yet I am not in the least bit pumped about either. I did find it essential to at least give the game a chance once. I wanted to know how much Madden has evolved since I last played several years ago. I also thought that me posting a video about the game may be something that someone here would enjoy.
Madden 22 greeted me with the option to buy some card packs. I see not much has changed. Then it threw me into a rematch of last year's Super Bowl game between the Buccaneers and Chiefs. I wanted to be the Chiefs, but it forced me to be the Bucs.
I'll let you find out who won the game by watching my video. I can at least say that I enjoyed Madden more than I did MLB The Show 21 and NBA 2K22. I honestly couldn't even finish recording my videos for the other two games, I just was not having fun. I don't see myself playing Madden again, but I did at least finish this game.
---
---
---



---
---