We had a Super Bowl party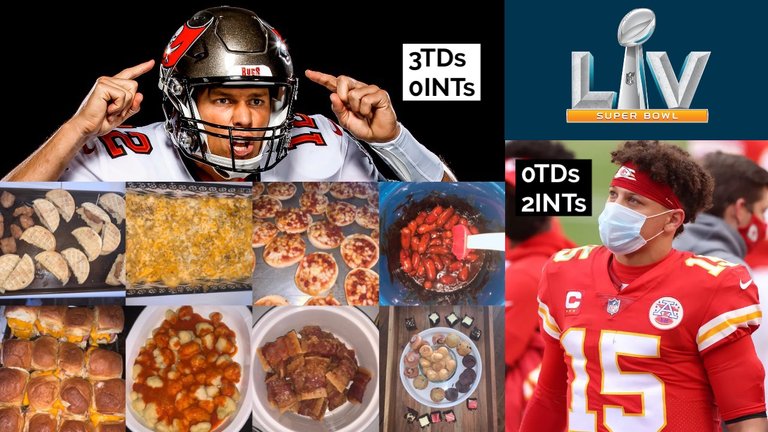 Super Bowl 55
This was one of the first sporting events that I've sat down and watched in quite awhile. I had been hearing about how huge of a matchup the Tampa Bay Buccaneers vs. the Kansas City Chiefs was going to be for Super Bowl LV. There was plenty of hype for the game and I also saw it as a great excuse to arrange a get together with my parents.
---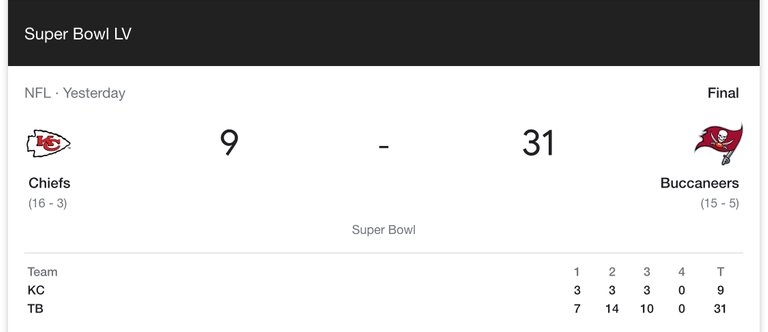 Brady dominated Mahomes
We only watched the first half of the game, but what I saw was pretty exciting. The Bucs #2 offense in the NFL were dominating and having no problem moving the ball. The Chiefs on the other hand struggled to get anything going, despite having the #1 offense in the league.
From what I watched Mahomes didn't seem to be doing much special during this big game. Totally unlike what happened with last year's Super Bowl victory, I didn't see that one though. Brady may no longer be with the Patriots, but winning this game makes it pretty obvious that he is great no matter what team he is playing for. It seems as though so many of the Super Bowls that have been played since I've been alive have had Tok Brady winning them. He surely will go down as one of the all-time greatest quarterbacks ever. I feel like he's such a competitor that he will continue playing for a few more years too.
---
The food and drinks
@flowerbaby and I drove over to my parents' house Sunday afternoon. My mom spent a ton of time and money preparing some yummy food for us to feast on before and during the game. It was such a nice treat to have so many offerings available to us, my mom has always been great at preparing food.
Let's take a look at everything that we ate: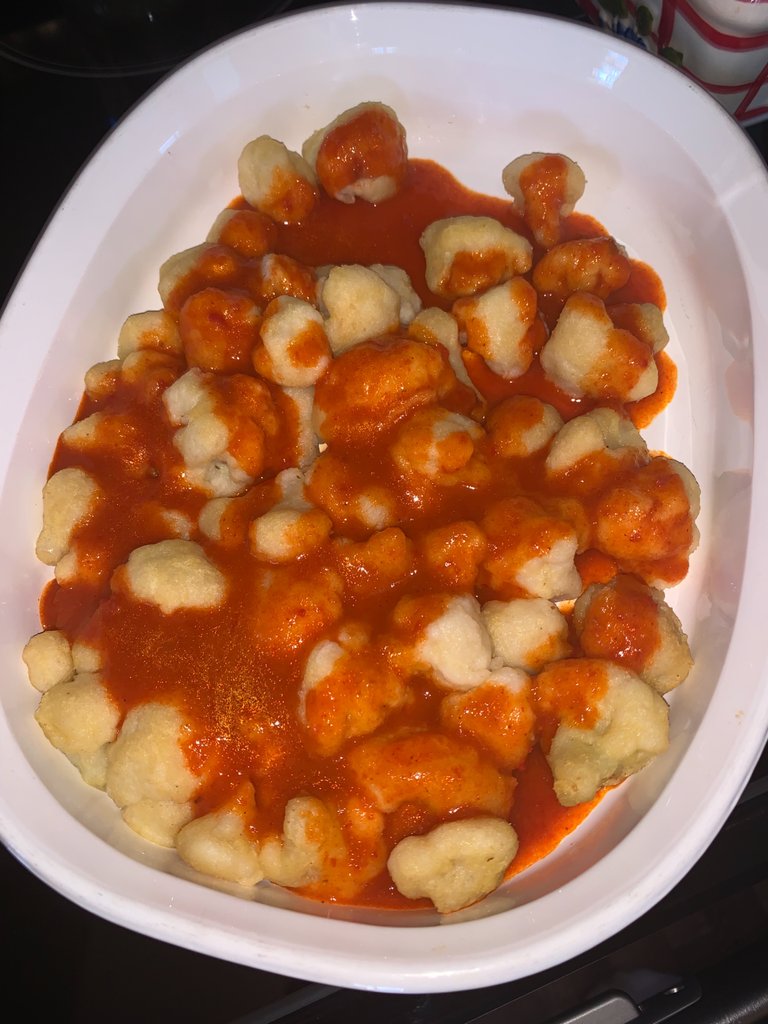 Buffalo cauliflower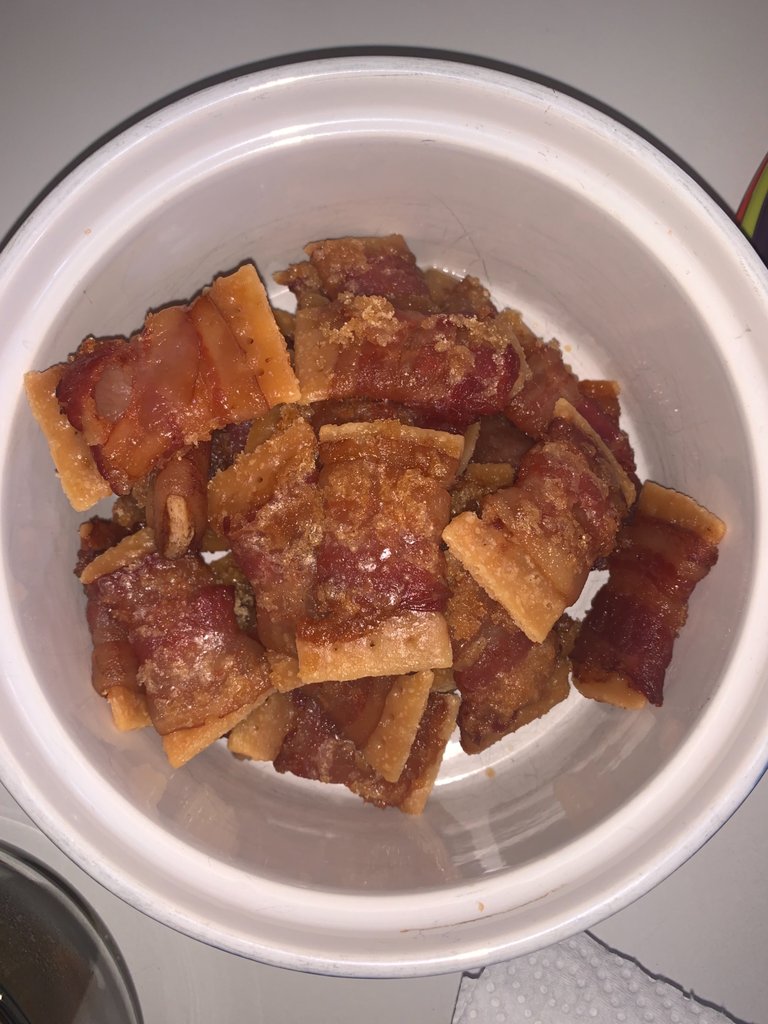 Sweet bacon wrapped crackers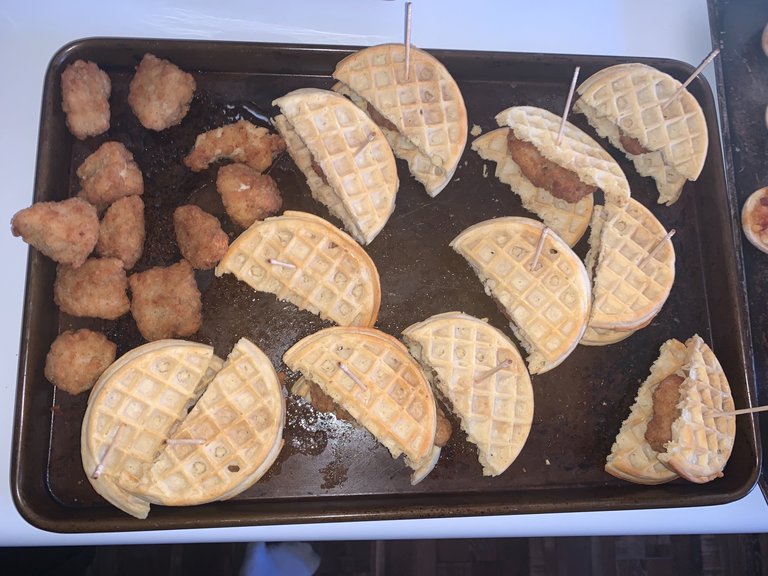 Chicken and waffle sandwiches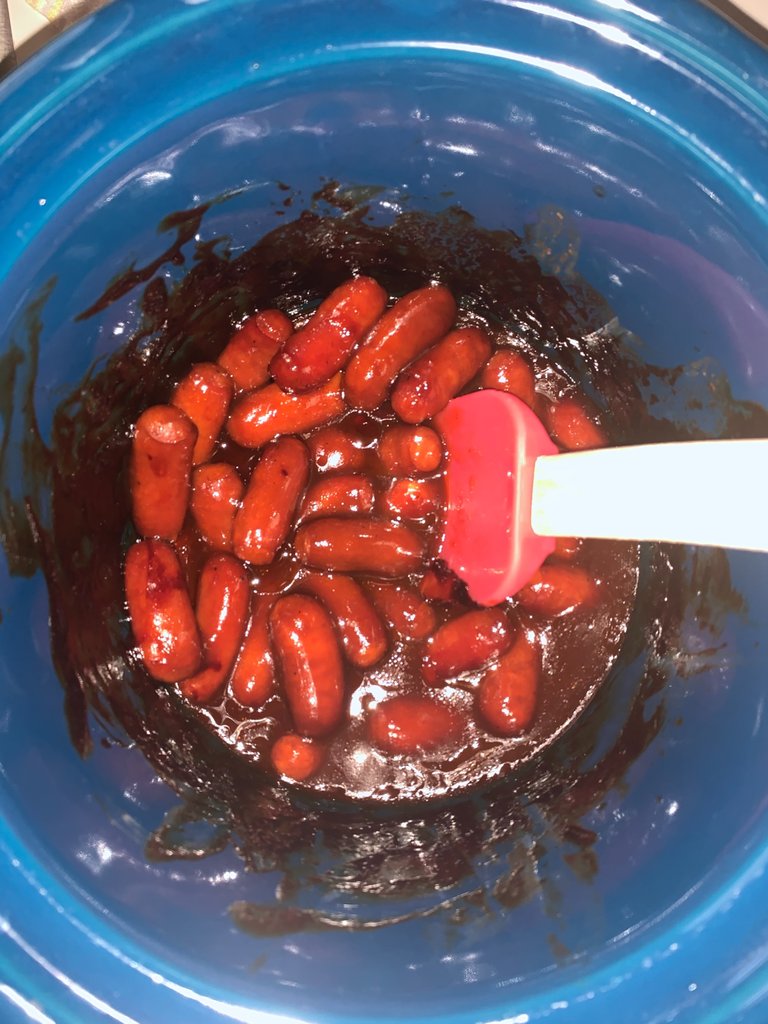 BBQ weenies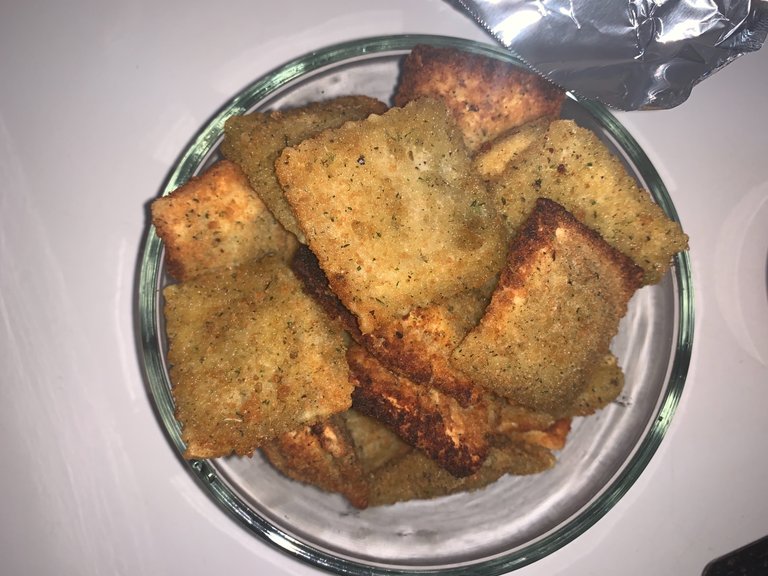 Baked ravioli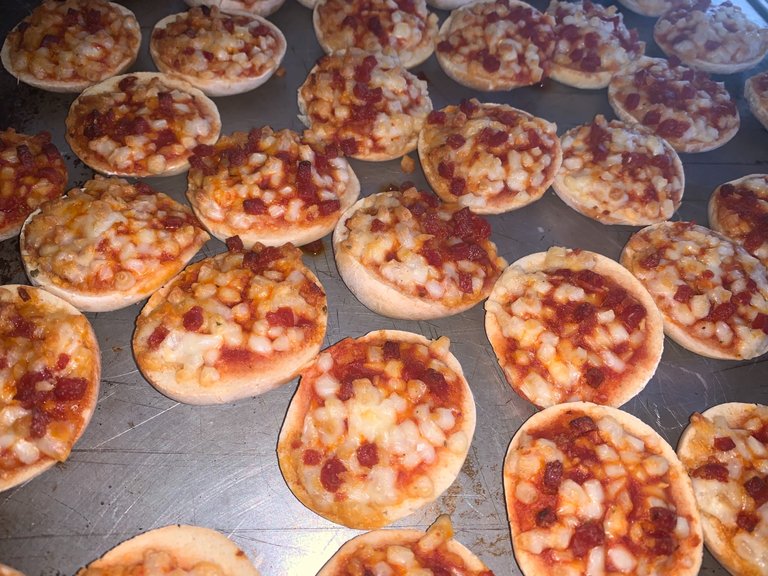 Pizza bites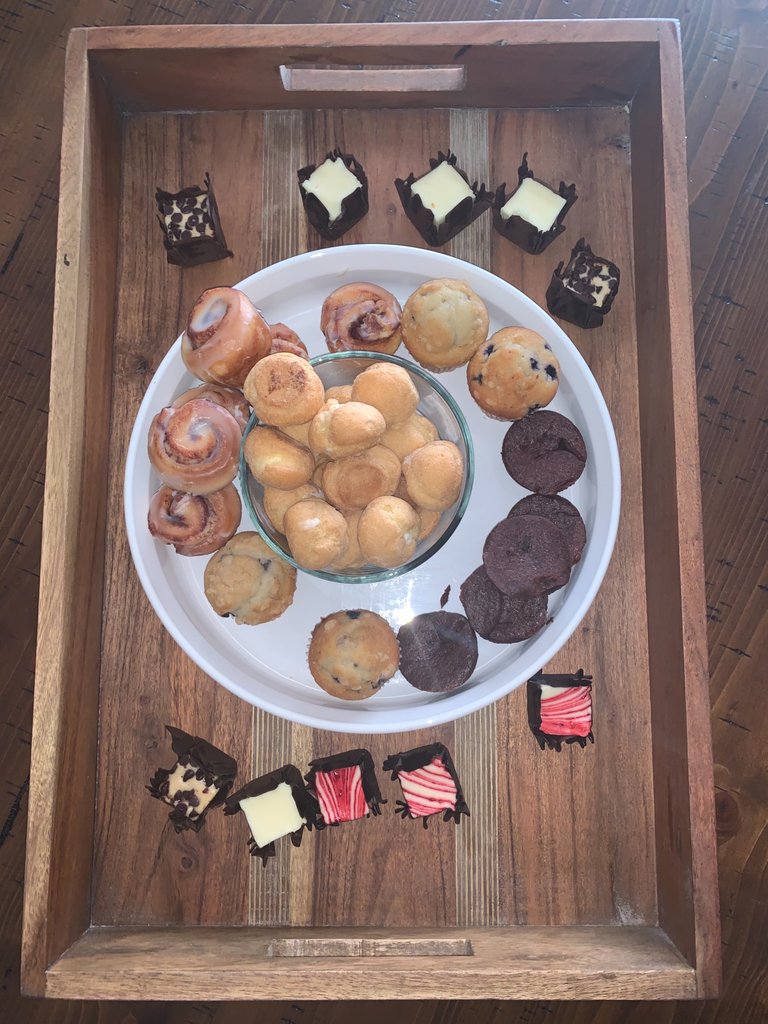 Desert charcuterie board with cream puffs, blueberry muffins, cinnamon rolls, brownies, and cheesecake bites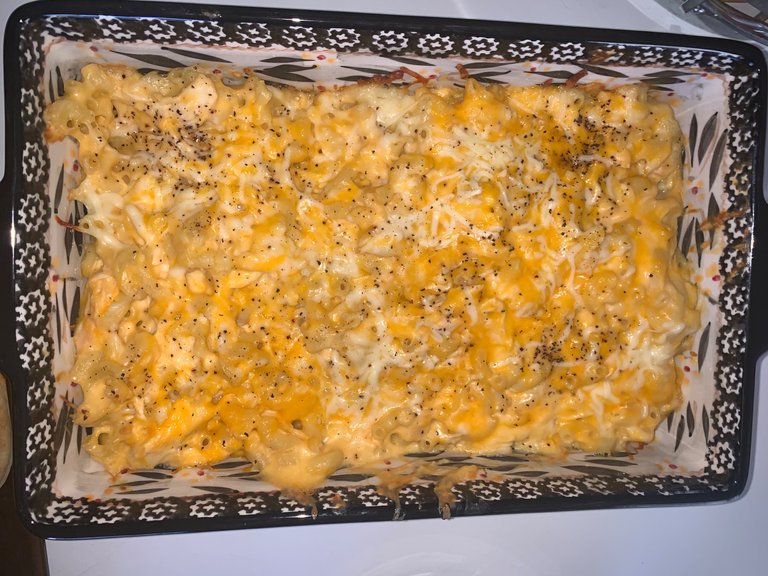 Buffalo mac and cheese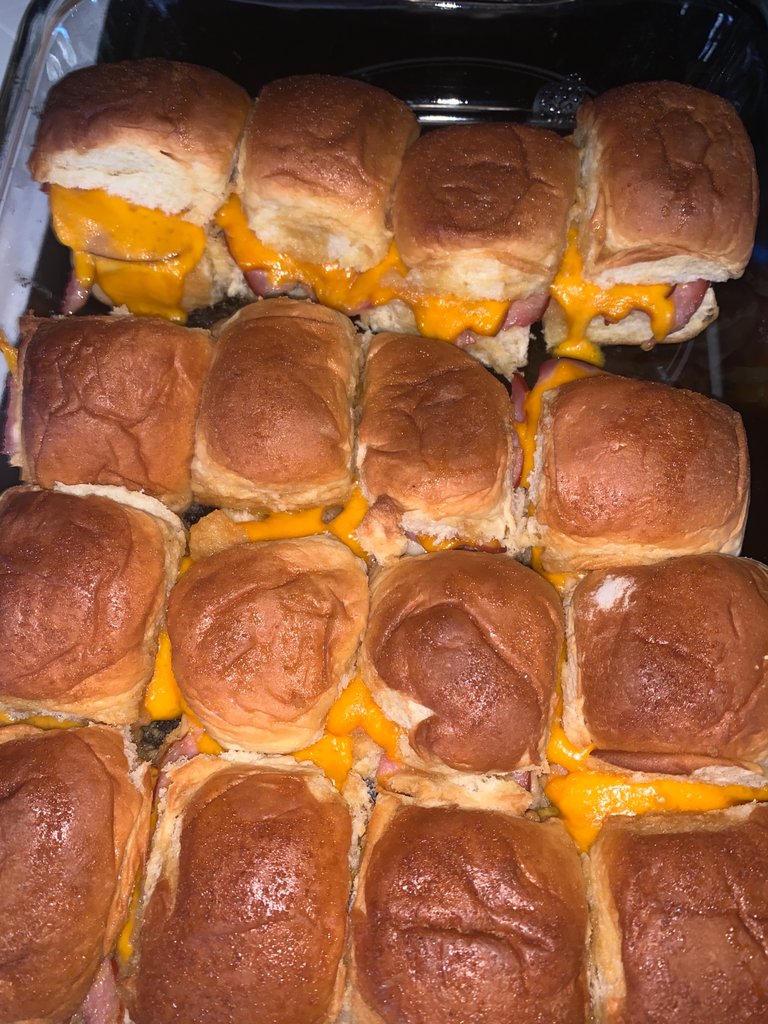 Mini hame and cheese sandwiches aka "greasy sandwiches"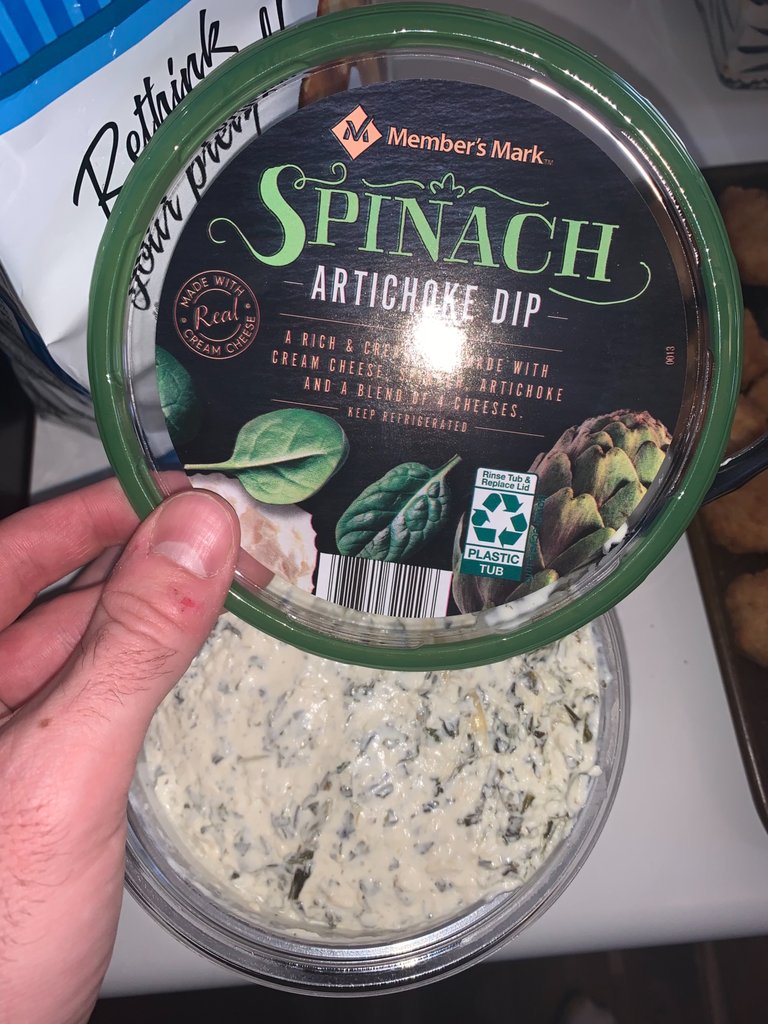 Spinach artichoke dip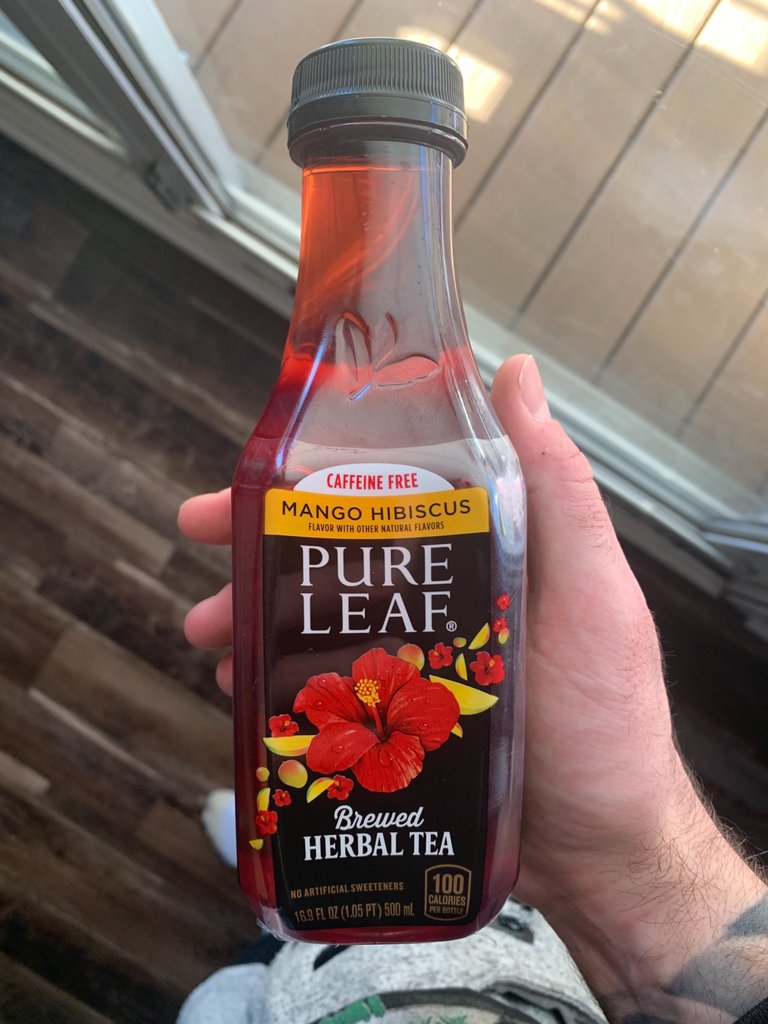 Mango hibiscus herbal sweet tea
---
Family Time
Although the game was exciting and the food was delicious, my favorite part was spending rime with my parents and girlfriend. Having them all together means a lot to me. We get along so well and always share so many laughs, I really am lucky to have such loving people close to me.
I wish my brother Chez and his fiancé Kristian could have been there with us too. At least they both were able to spend time together and eat some yummy food too while they watched the game in Pennsylvania.
I love you all!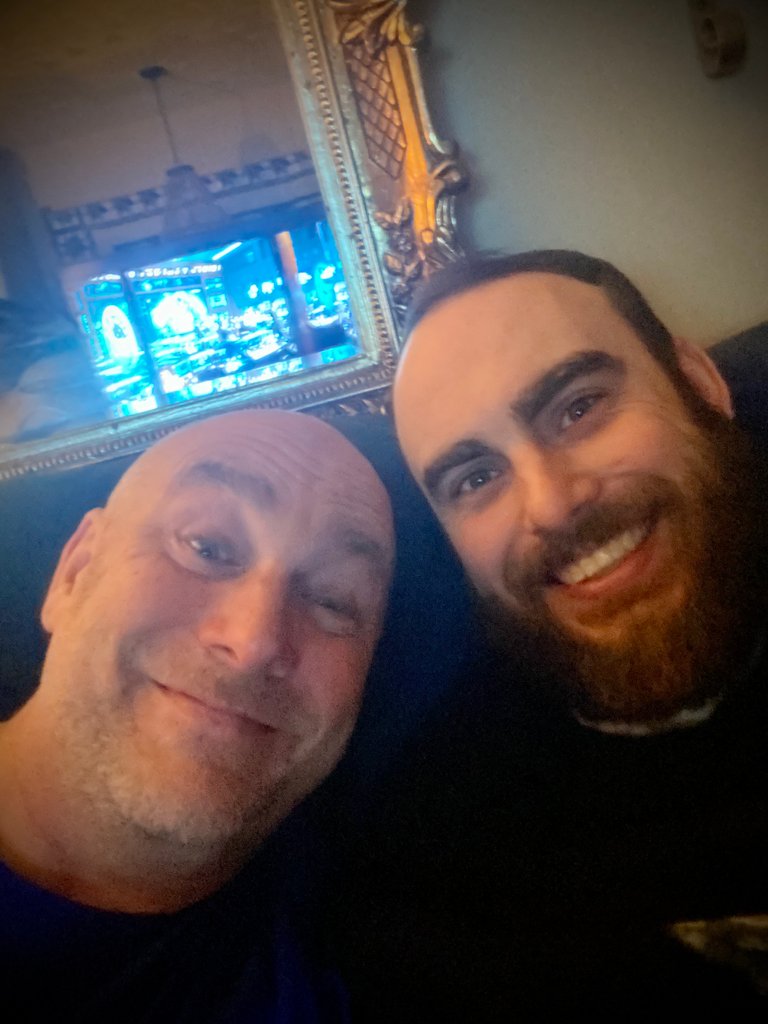 My dad and I
---
Thanks for checking out my blog 😎🤝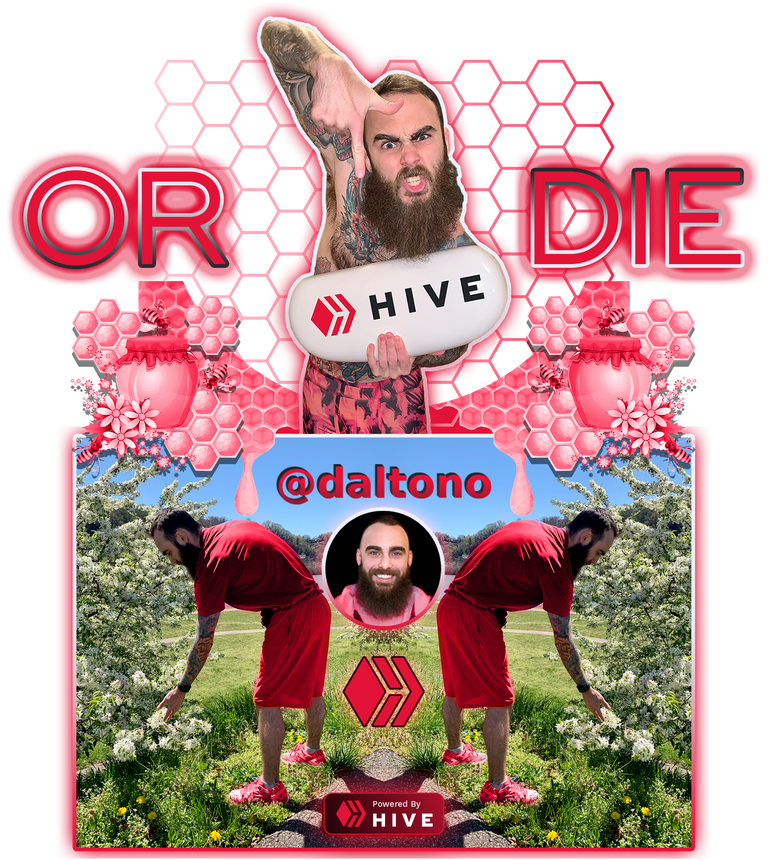 Hive Artwork by: @daltono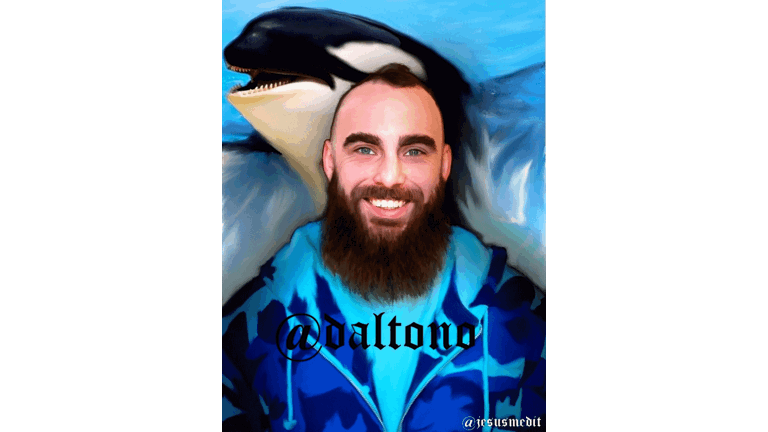 Orca Artwork by: @jesusmedit
| Join my fanbase on hive.vote ✅☑️ | Message me on Discord 💬 | Follow me on Twitter 🗣🐦 |
| --- | --- | --- |
| click here | daltono#5080 | click here |
c
---
---