University of Memphis Tigers' Lester Quinones has the shortest basketball shorts EVER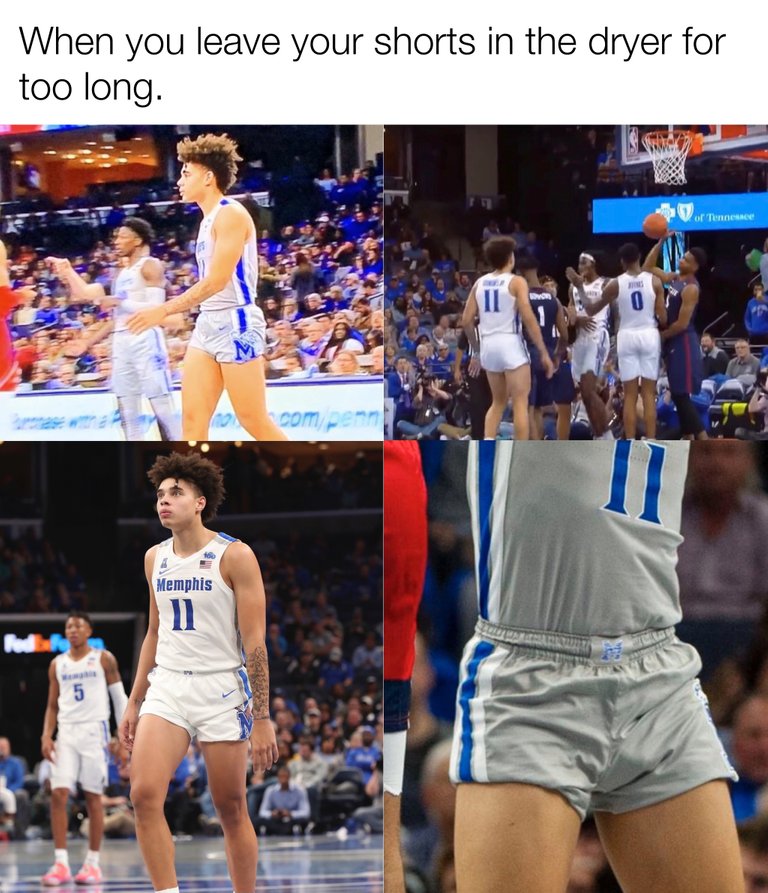 Just couldn't help myself with this meme. The shorts are too funny to not joke about. I'm sure Quinones is doing this for media attention, which is a good idea honestly. There is no way in hell that this fashion choice is for comfort. Damn, my junk would be furious with me.


Full Story on MSN


Join my Fanbase on SteemAuto to support my content consistently (Click Here)
Leave a comment if you do become a fan and I will give you a 100% upvote in return, plus maybe a follow. If you post some quality content then you may even catch me manually curating and upvoting you more in the future.

Best Regards,

---
---