We got free trucker hats at the Dirty Birds baseball game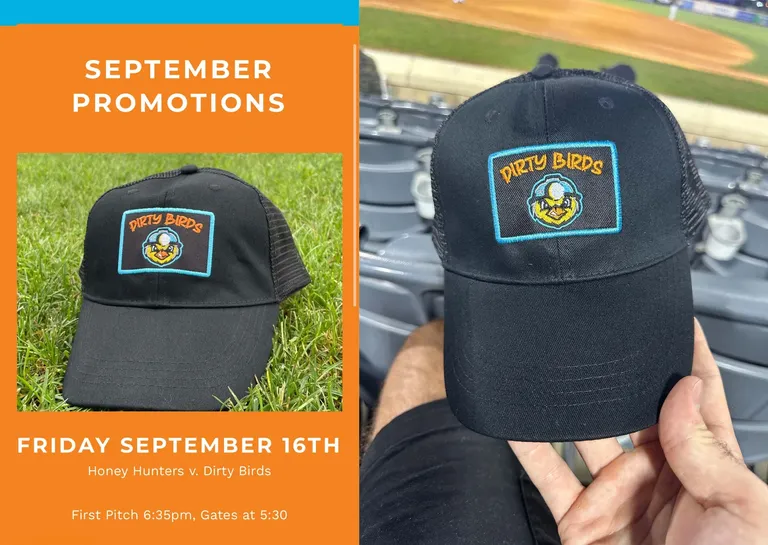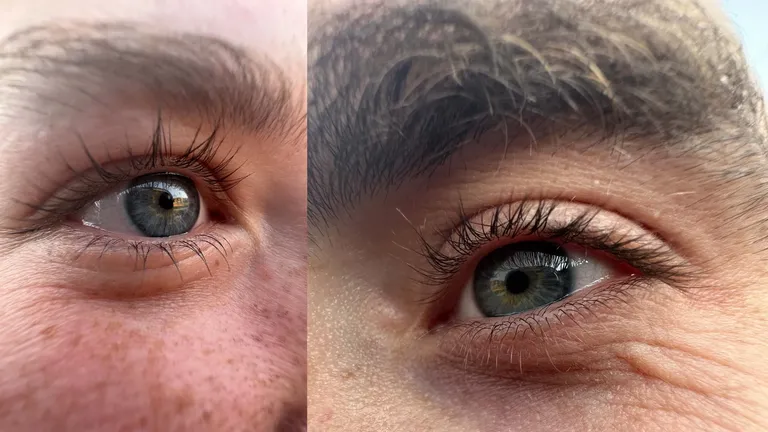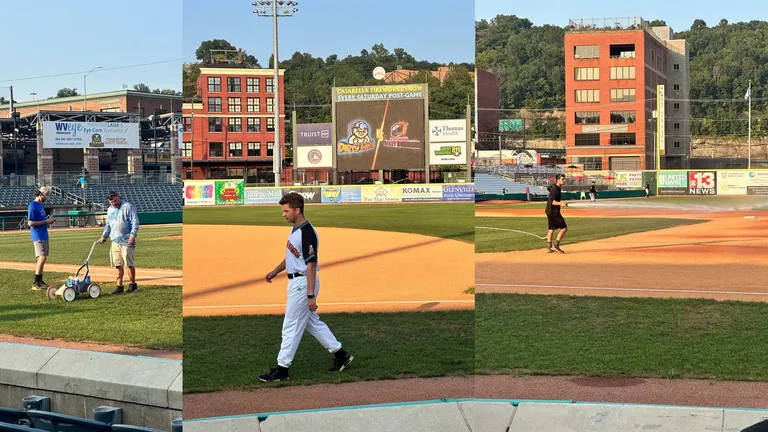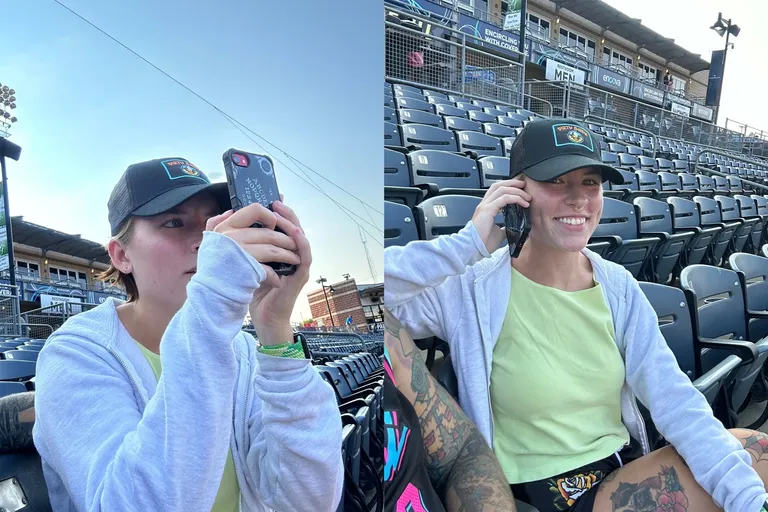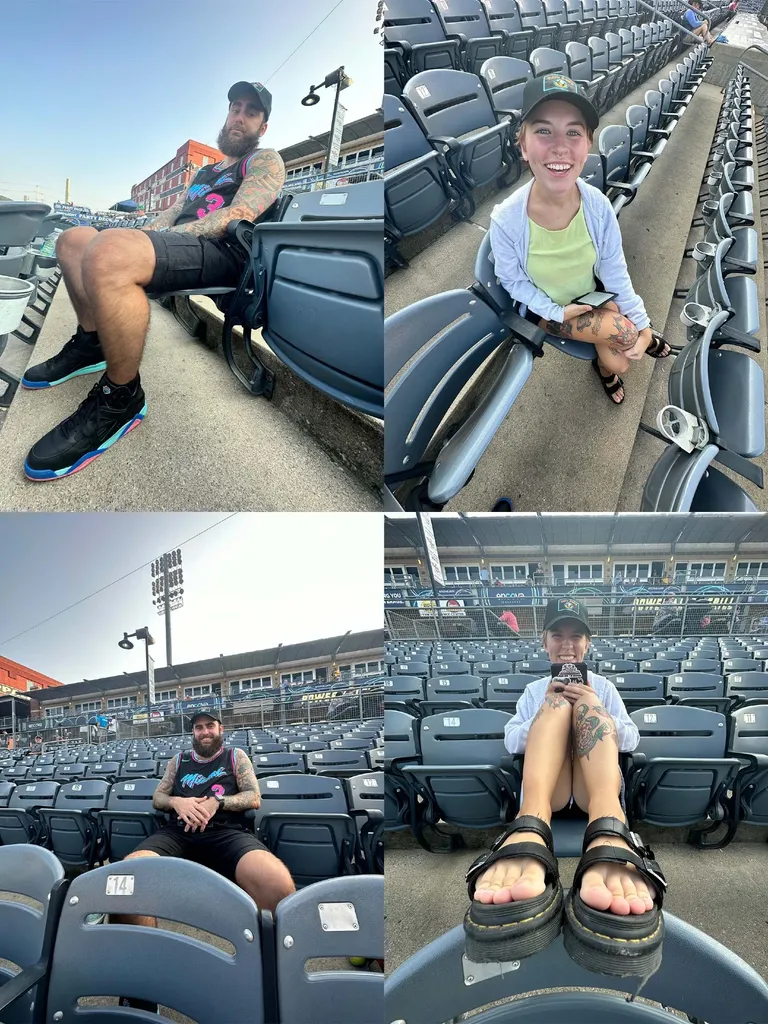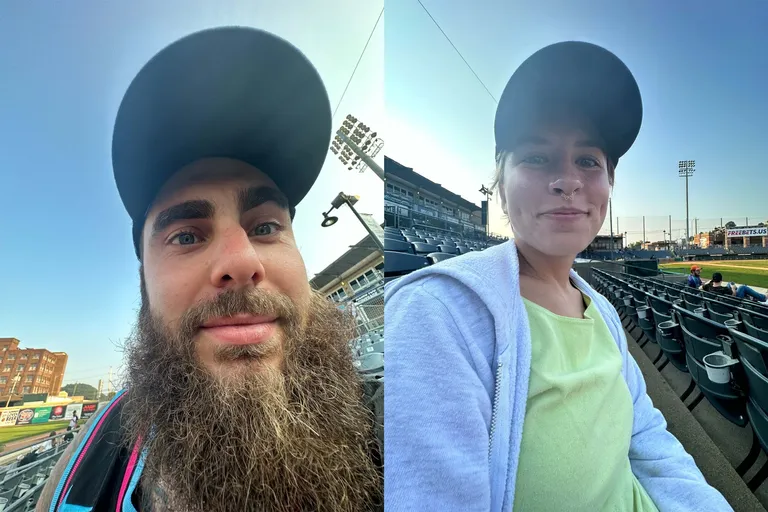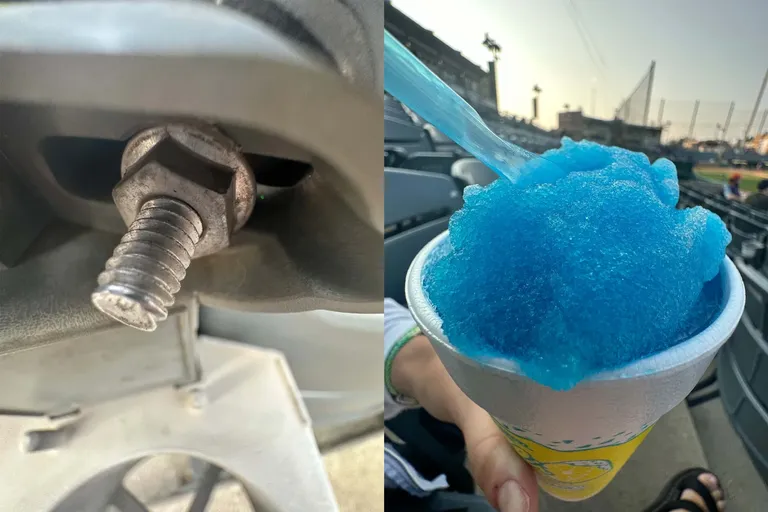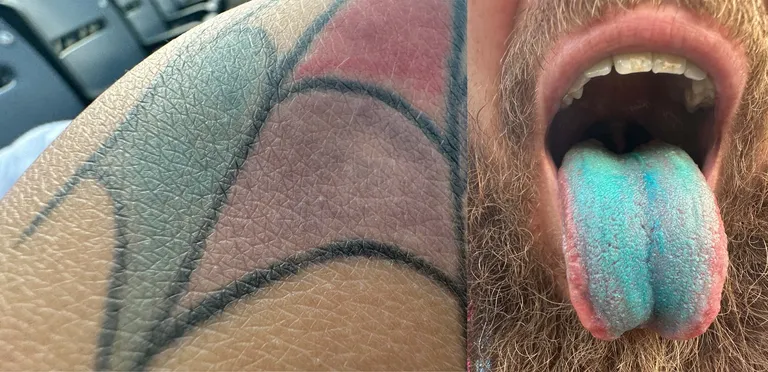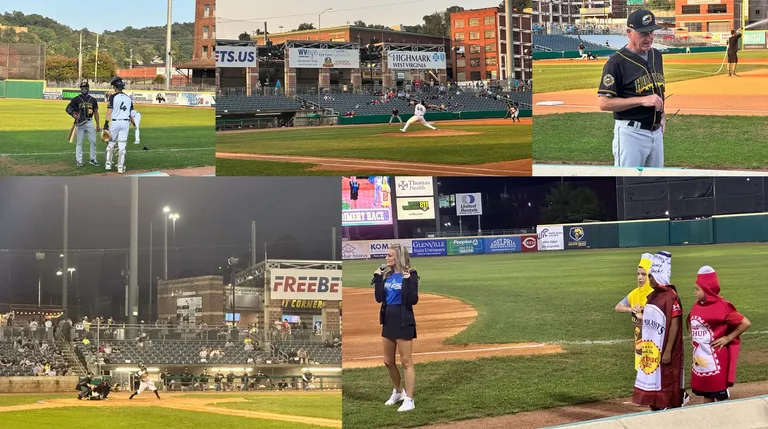 Friday was a very busy day for me. I filmed and edited My iPhone 14 Pro Max Unboxing and also posted My First Impressions of the COD MWII Beta. Somehow I got both of those finished in time to go to a baseball game with @flowerbaby after she got off of work.
Our local team is the Charleston Dirty Birds. Since we both enjoy watching the games and the field is really close to where I live, we have been to several games this year. Friday night's matchup versus the Gastonia Honey Hunters was the start of the last series at home before the end of the regular season.
We didn't want to miss our last chance of the year to go to a game. Plus we had some free tickets that @flowerbaby got from work. On top of that, they were giving out free trucker hats to the first 1,000 fans to arrive.
We arrived early due to the giveaway. The game didn't start until 6:35 and we got there a little after 5:00, even though the gates didn't open until 5:30. @flowerbaby insisted since we both really wanted the free hat. Usually, giveaway nights are extremely busy. It wasn't too bad this night, we were one of the first 10 in line and were able to each claim our free black hats with the Dirty Birds logo on the front.
Since we got there so early, we had to wait around for an hour. I decided to have some fun with my new iPhone 14 Pro's cameras while we didn't have anything else to do. I love being able to switch between lenses. The telephoto lens gives a nice 3x zoom so that I can take high-resolution photos from much further away. The ultra-wide lens is great for the opposite when I am too close to a target and need to zoom out to .5x.
The ultra-wide lens is especially entertaining since sometimes it results in some wonky-looking figures. For instance, look at the photos of us both and you will see how long it makes the bill of our hats look.
Another great feature of the cameras is the ability to capture macro photography. I couldn't help but take close-up photos of several different things. First, it was both of our eyes, which were looking especially good out there in the sunlight. Next, you'll be able to see the detail of @flowerbaby's skin where her spiderweb tattoo is on her knee. We had blue raspberry ice and it turned our tongues blue, you know I had to capture that too. Lastly, I took a cool photo of one of the bolts in the chair. This is my first time ever having the ability to do macro shots like this, it's so much fun and I cannot wait to explore using it even more.
The game itself was enjoyable. I liked the other team's jerseys, they had a certain drip to them that reminded me of Hive, thanks to the honey in their name. We didn't even stay for half of the game, we both tire out from baseball easily. I think we left just before the start of the 5th inning, but we had enough by then.
It wasn't really a close game, as the Dirty Birds ended up losing 10-5. This didn't surprise me since the Honey Hunters' record was 87-43 and the Dirty Birds were just 52-78. It hasn't been the best year for the team, but it's still been fun to go watch them play many times this summer.
Full game stats can be found here.
Their last game of the season was Sunday, September 18. So we are back to having nothing but college sports to go watch. Luckily, we have plans to do that quite a bit. We are going to the WVU vs Marshall Men's Soccer game on Saturday, September 24th. Then we will probably go to some of the Marshall basketball games too. The school is less than an hour away from us, so going to see some sports action is inevitable for this fall and winter.
So, what do you think of our new hats? Was it worth it for us to get there more than an hour early just to insure that we both got one? Leave a comment and let me know.
Thanks for stopping by!
---
For the best experience view this post on Liketu
---
---