World Cup 2022 has been nothing short of electrifying so far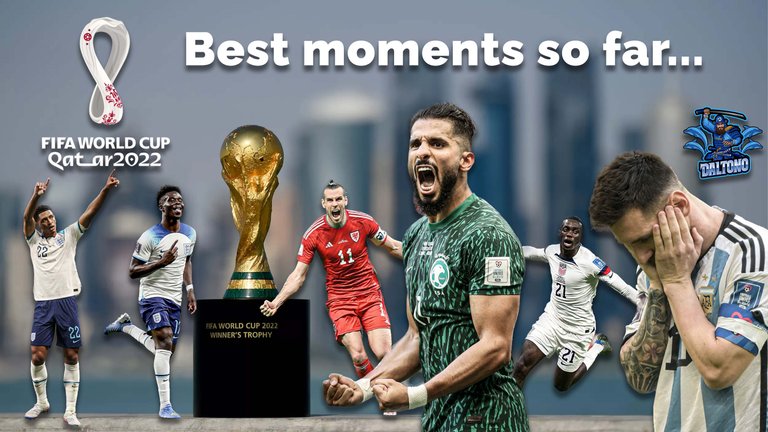 Let's talk football ⚽️🏟️🏆
This year is the first time I've been able to tune into the World Cup closely. I didn't watch one game in 2018 or 2014. That means that 2010 was the last time I watched a World Cup match. That also happens to be the last time that my home country of USA played in a World Cup match. Both of those facts changed this year with World Cup 2022 in Qatar.
As of writing this article on Tuesday morning, I have watched all but one match so far. I've got Denmark vs Tunisia game playing next to me as I write. Sadly, I wasn't able to get up early enough for the 5 AM Argentina match. Argentina and Brazil were my two favorites to win this World Cup, but I like getting my sleep. I thought for sure Argentina would blow out Saudi Arabia in their first match, especially considering the Argentineans were on a 36-game win streak. If you've been keeping up with all of the games so far, then you know that is not at all what happened.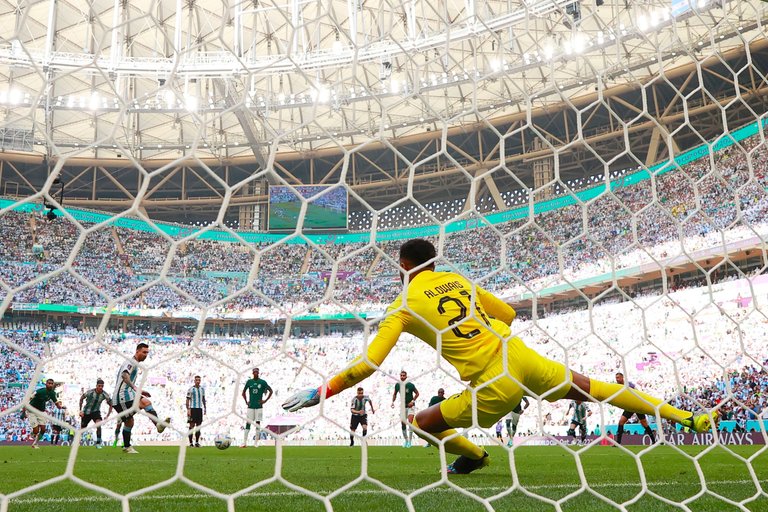 Let's talk about some of the best moments in World Cup 2022 so far...
---
The opening match Ecuador🇪🇨 vs Qatar🇶🇦
The first day of the World Cup only had one match, but it was a pretty good one. The host nation of Qatar faced a tough Ecuador squad. Truthfully, it wasn't even close. This marked the first time that a host nation lost their opening match ever in World Cup history. Qatari fans left the stadium in disappointment. While Ecuador's Enner Valencia showed his skills by knocking in two great goals.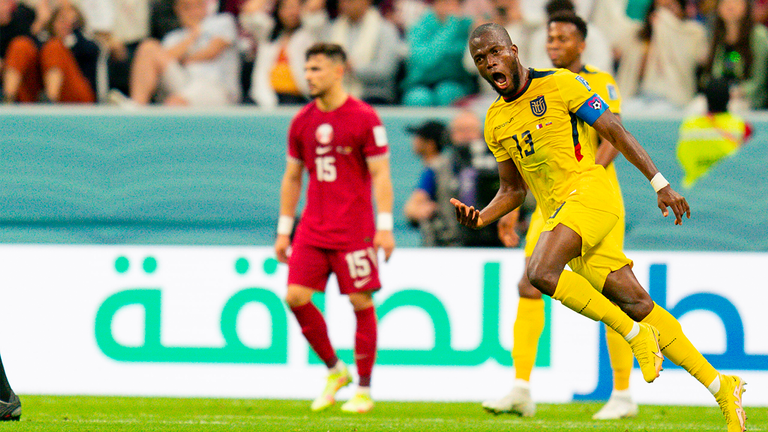 Result: 0-2 in favor of Ecuador
---
England🏴󠁧󠁢󠁥󠁮󠁧󠁿 dominates against Iran🇮🇷
England was predicted to be one of the better teams this year and they surely proved that with a very strong performance against their first opponents. The English were up 3-0 at halftime and it looked like they'd keep a clean sheet and maybe even score a few more goals during the second half. England ended up smashing through three more goals for a total of 6. Iran however capitalized on a few sloppy English defensive errors late in the game to at least score a couple of goals and keep from being made to look like they didn't deserve to be on the pitch.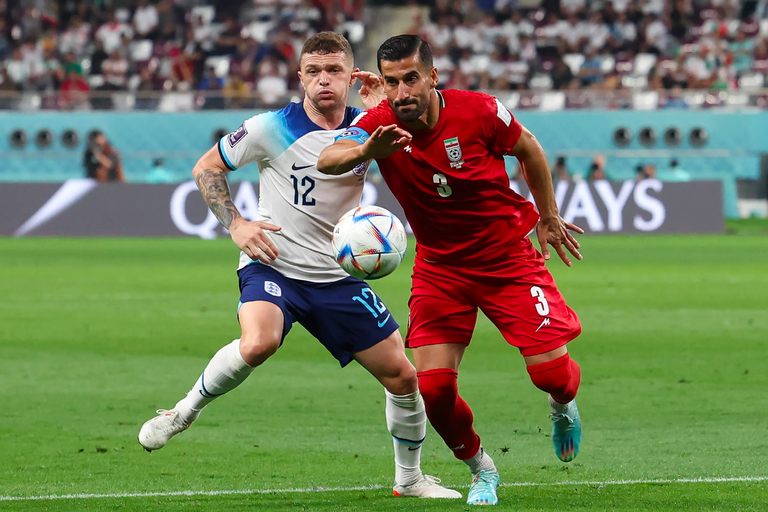 Result: 6-2 in favor of England
---
Senegal🇸🇳 struggled to keep up with Netherlands🇳🇱
My Prediction: Netherlands
The Senegalese players seemed to me to be the stronger team during the first half. Even without their superstar forward Sadio Mané, they kept attacking but were unable to secure a goal. The second half was much more of a close competition, but late in the game, the Dutch ended up nailing two goals to give their country the win. I wouldn't count Senegal out of their group, but they will surely have a tough time beating Ecuador and Netherlands who are both ahead in scores now.
Result: 0-2 in favor of Netherlands
---
USA🇺🇸 draws with Wales🏴󠁧󠁢󠁷󠁬󠁳󠁿
This game was a huge one here in the United States. Our squad is very young, but at least they managed to qualify for the World Cup again finally. It had been 8 years for USA, but Wales hadn't made an appearance in much longer. It was 64 years ago back in 1958 that the Welsh last made it to the World Cup games. Needless to say, both teams were hungry to win. This match was dominated by USA in the first half where they scored their only goal. The second half was the opposite where Wales seemed to be in control. Eventually, they were given a penalty kick and Gareth Bale came in clutch to even the score. These teams were evenly matched and the final score shows that. Now both teams must prepare to face the English. Neither can afford to lose another game or their chances of making it to the knockout stage are pretty much done for.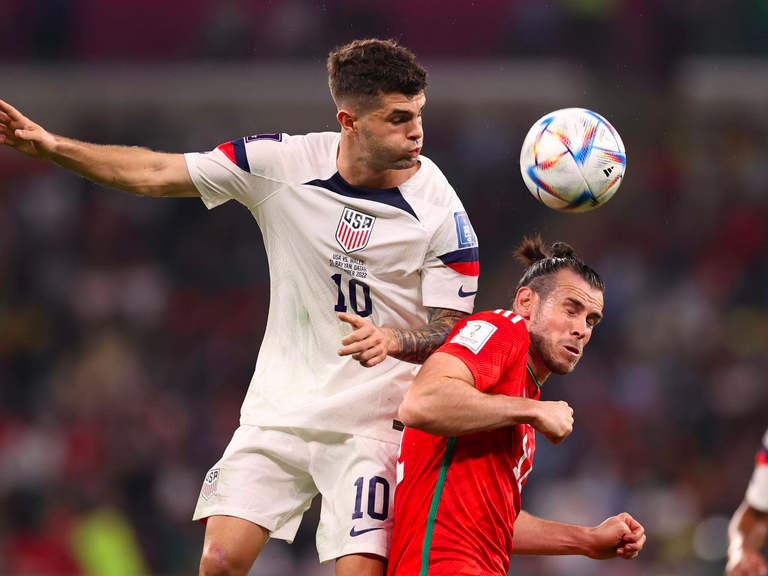 Result: 1-1 draw
---
Argentina🇦🇷 stunned by Saudi Arabia🇸🇦
I so sad that I wasn't awake to watch this game. I thought for sure that Messi and his Argentina squad would annihilate Saudi Arabia. I imagined something similar to the England win, but I was totally incorrect. Just goes to show you that anything can happen in the World Cup. I noticed in the stats after the game that Argentina had 10 offsides call on them, so I'd say that's what cost them the game. The Saudi Arabians were able to pull off what very well may be the biggest upset in World Cup history. I think Argentina still has a decent chance to make it to the knockout stage and I really hope that they do. However, they aren't going to have it easy and must play each game as if it will be their last.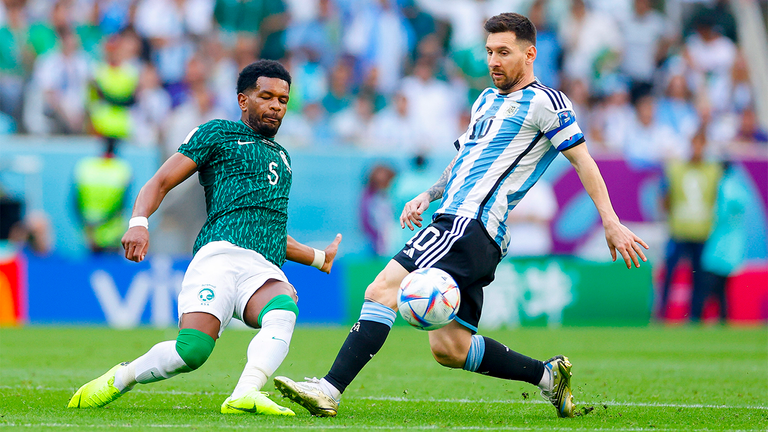 Result: 1-2 in favor of Saudi Arabia
---
Denmark🇩🇰 plays to a stalemate against Tunisia🇹🇳
As I watch the Danes battle it out with the Tunisians, I notice that both squads have an immense desire to come out on top. Most expect the Danish to be the resulted victor, but the fourth Arab nation to play in the 2022 World Cup, Tunisia refuses to go down. They'd much rather join Saudi Arabia as winners rather than concede with Iran and Qatar teams who had very disappointing performances. The game just finished before I completed this blog and the result was not as exciting as you may have expected. The match ended without a single goal.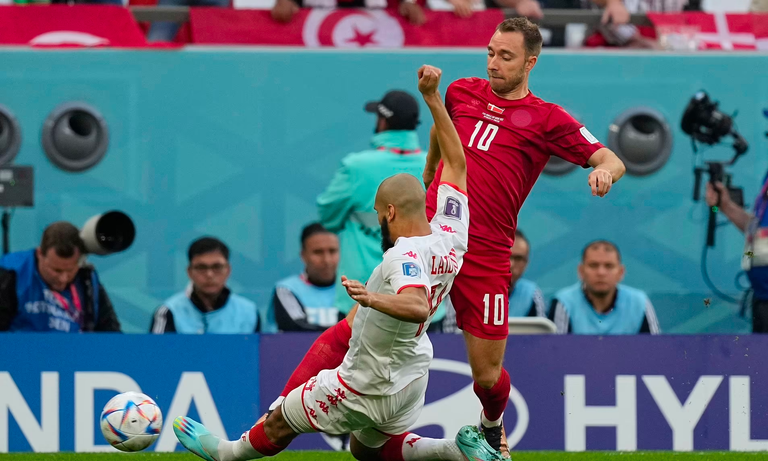 Result: 0-0 Draw
---
Looking forward to more World Cup 2022
We are just getting started with all of the great matches that will be played in Qatar. I still see Brazil as the strongest team on the playing field and very much look forward to their Thursday/Thanksgiving day match against Serbia. These teams are familiar with each other as they met in the 2018 World Cup where Brazil won 2-0. I expect another win for the Brazilians, but again you just never know what will happen until it does.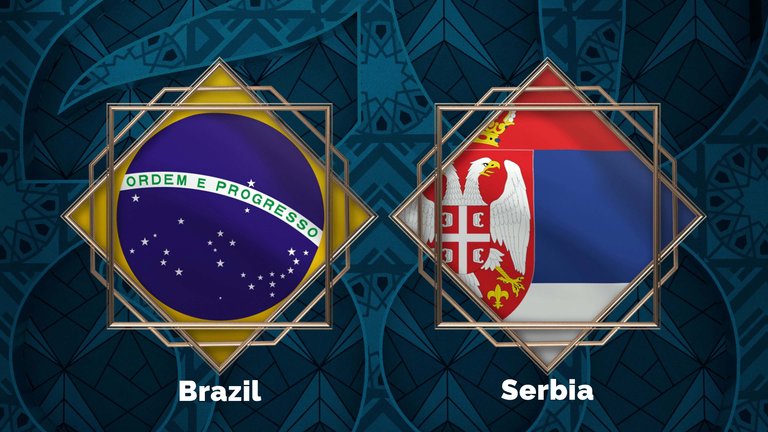 What was your favorite moment of the World Cup so far?
Leave a comment below and let me know who you hope to win this year.
Don't forget about the @hivebuzz World Cup contest https://peakd.com/hive-102201/@hivebuzz/wc2022
---
---
---

My NFTs: https://inji.com/@daltono/nfts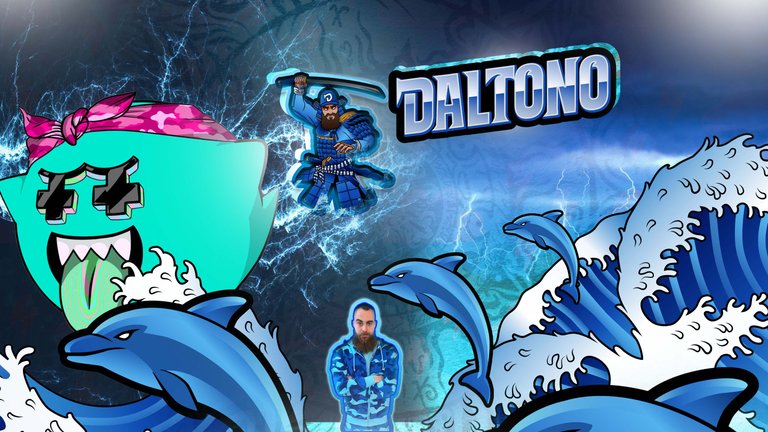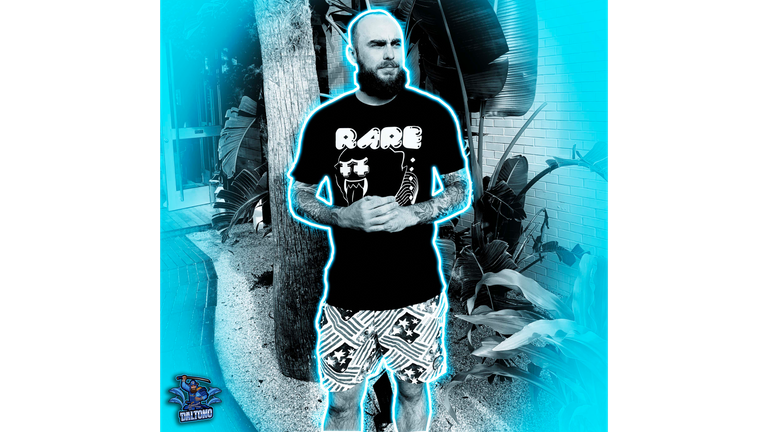 ---
---