All Ready to Run with Hive [ENG-ESP]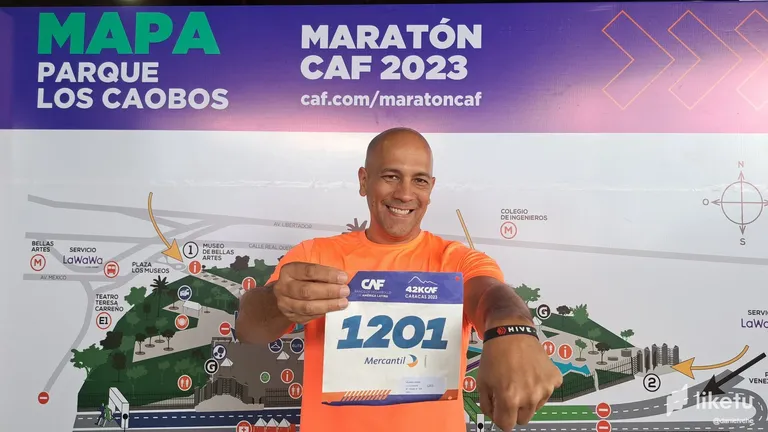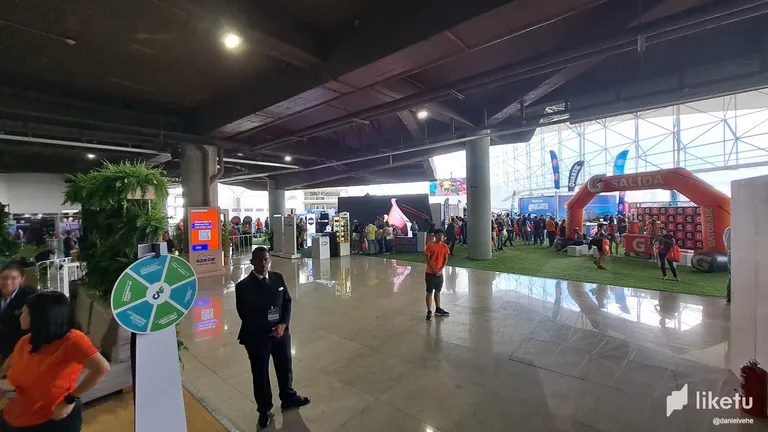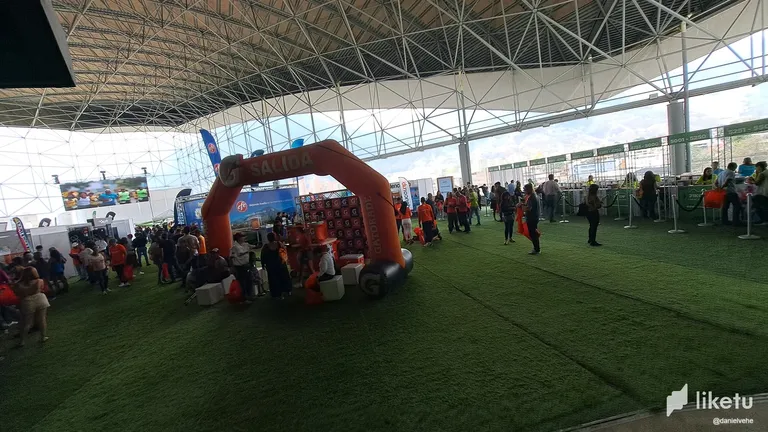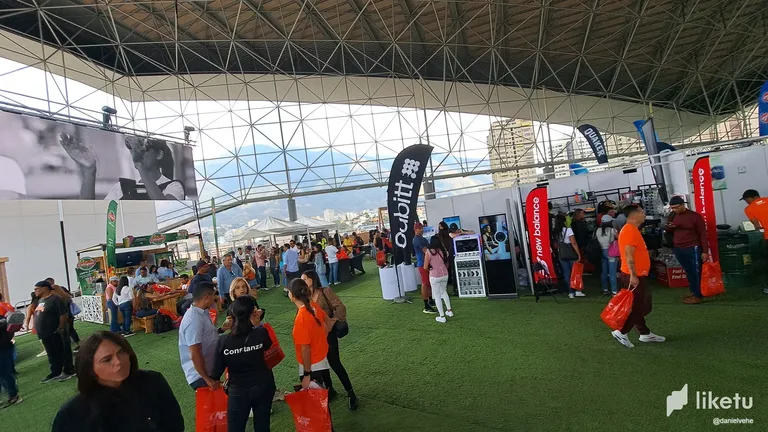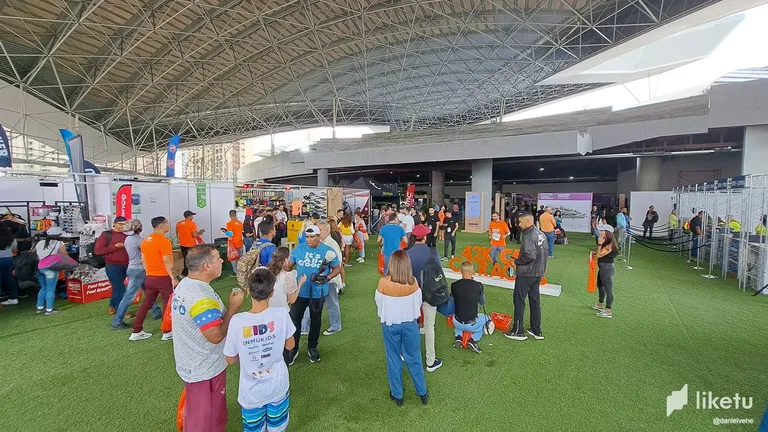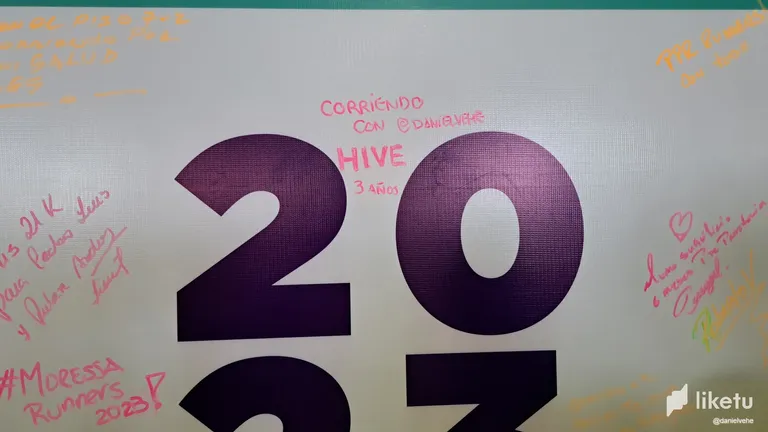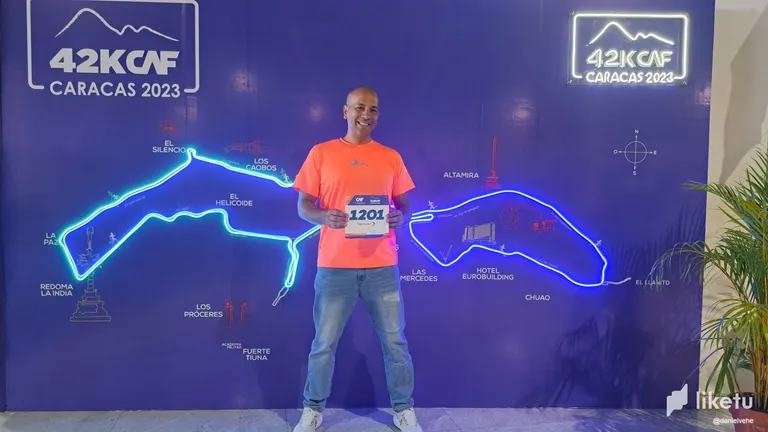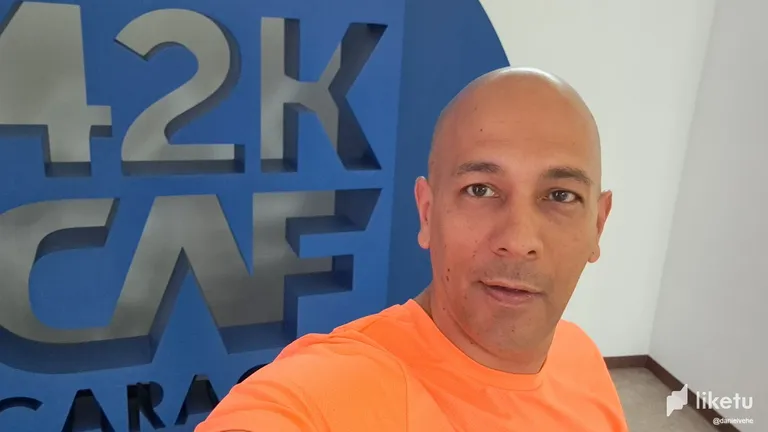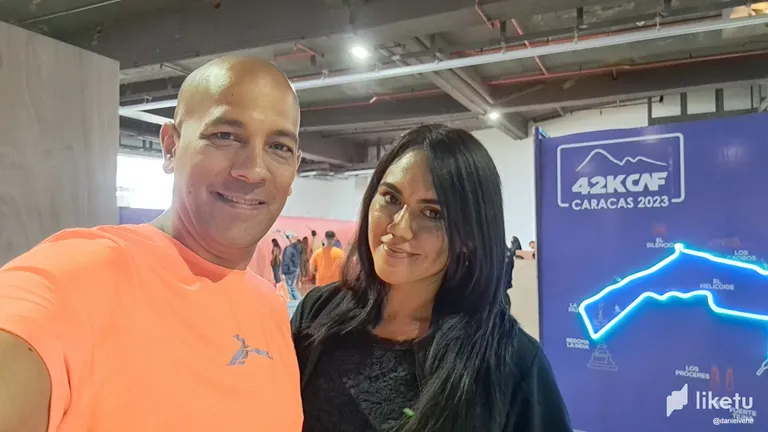 It won't be long now, although Hive has already fulfilled my dream.
Yesterday I went to pick up the materials for the race and the adrenaline is beginning to be felt. There is a very contagious euphoria in the atmosphere. The energy was super and everything I saw was well organized.
Although I was a little surprised by the change of place in the delivery of materials, since it had always been at the Eurobuilding Hotel; but I must admit that I liked this place better. There is much more space, which allowed more stands and places to take pictures.
I went with my Hive bracelet, the one I am going to give away to 100 people in the race. I will go like the wise men, but instead of camels and throwing candy, I will go running and handing out Hive bracelets. This comparison was told to me by the witty @soychalbed.
I will also be handing out money. There are 150 HBD earmarked for prizes for those who support "Hive Run", which is a project that starts tomorrow and has as its vision, to form the best running club in the world 😁. You always have to have an ambitious vision.
Hive is something incredible that changes lives; you just have to be curious and dare a paradigm shift to make things happen. Most people don't want change in their lives, they just want them to "get better" by doing the same thing. Real change involves letting go of many past beliefs and habits.
Hive can make your dreams come true if you let it?
So I start celebrating 3 years of this amazing life-changing blockchain.
thanks to @valueplan @guiltyparties and @enmy for the support.
---
Español
Ya falta muy poco, aunque ya Hive cumplió mi sueño.
Ayer fui a retirar los materiales de la carrera y la adrenalina se comienza a sentir. Hay una euforia en el ambiente muy contagiosa. La energía súper y todo lo que vi fue buena organización.
Aunque un poco extrañado del cambio de lugar en la entrega de materiales, ya que siempre había sido en el Hotel Eurobuilding; pero debo reconocer que este lugar me gustó más. Hay mucho más espacio, lo que permitió más stands y lugares donde tomarse fotos.
Fui con mi pulsera de Hive, esa que voy a regalar a 100 personas en la carrera. Iré como los reyes magos, pero en vez de camellos y lanzando caramelos, iré corriendo y entregando pulseras de Hive. Esta comparación me la dijo el ocurrente de @soychalbed
También repartiré dinero. Hay 150 HBD destinados a premios para los que apoyen a "Hive Run", que es un proyecto que inicia mañana y que tiene como visión, formar el mejor club de corredores del mundo 😁. Siempre hay que tener una visión ambiciosa.
Hive es algo increíble que cambia vidas; solo hay que ser curioso y atreverse a un cambio de paradigma para que las cosas sucedan. La mayoría de las personas no quieren cambios en sus vidas, solo quieren que "mejoren" haciendo lo mismo. Un cambio verdadero implica despegarse de muchas creencias y hábitos del pasado.
Hive puede cumplir tus sueños si se lo permites...
Así comienzo a celebrar 3 años de esta increíble blockchain que cambia vidas.
gracias a @valueplan @guiltyparties y @enmy por el apoyo
---
For the best experience view this post on Liketu
---
---