Monday Run - 6km

dannewton just finished a 6.03km run, that lasted for 41 minutes.
This run helped dannewton burn 632.4 calories.
Description from Strava: I'm on holiday this week, which means I have the luxury of choosing when to run (instead of fitting it around work). After a nice long overdue lay-in this morning, I laced up trainers and headed out.
There has been plenty of rain overnight, and there was still a bit of drizzle lingering when set off. There was also a fresh breeze which made it noticeably cooler, which was a good thing. I have enjoyed the heat of the last 3 weeks, but it is not good for exercising.
Today's route headed out along the bypass, and as I had time today, I went for a little further than I have recently, right up to Branston Roundabout and back for a pleasant 6km run.
Time to go for a shower, and then I can crack on with some jobs at home (the kind of stuff that keeps getting put of and ignored lol)
If you would like to check out this activity on strava you can see it here:
https://www.strava.com/activities/7375869640
About the Athlete: Living in the UK, I am an intermittent Runner, but always striving for more consistency. When I'm not training I can be found photographing insects or listening to really loud angry music (which is the best type of music obviously!)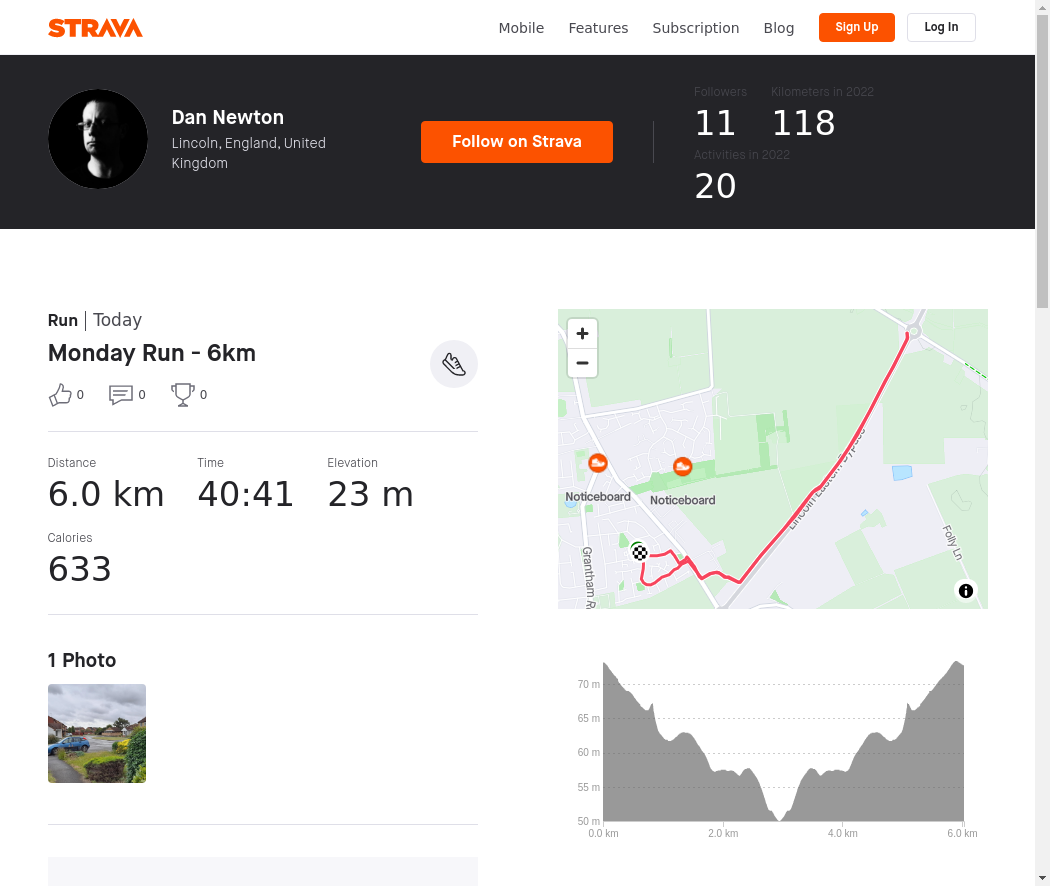 This is an automated post by @strava2hive and is currently in BETA.
---
---