Midweek run - exploring a new route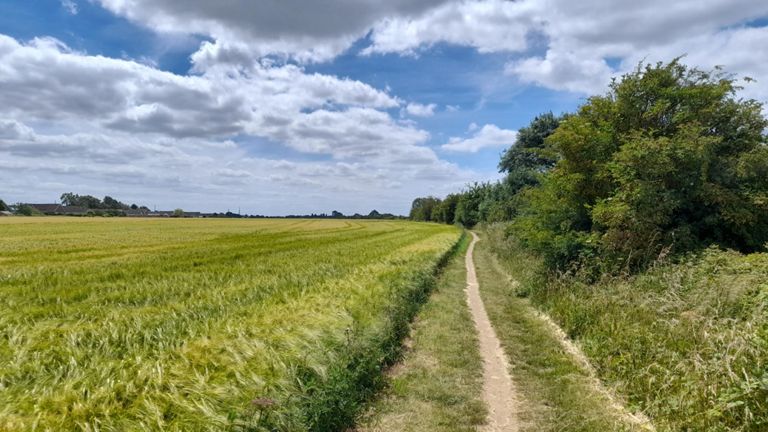 dannewton just finished a 5.53km run, that lasted for 38 minutes.
This run helped dannewton burn 580.1 calories.
---
Description from Strava: So after a busy weekend, and a long run alongside plenty of walking, today was supposed to be a rest day. Except my partner has decided we should go for a day out tomorrow to see butterflies. I'm always happy to do that, but that means I will have move Wednesday's run to today.
As my legs were still feeling tired, I decided against the 'bridge sprints' from last week... and instead I thought it would be a good idea to explore a new route.
Alongside the village where I live there is a footpath called the Viking Way. I don't know much about it other than it extends for 100 odd miles in both directions. In this area, it connects several nearby villages and many of the locals use it to walk along instead of the main road. I've walked along it many times, but not actually ran it.
well, there's a first time for everything!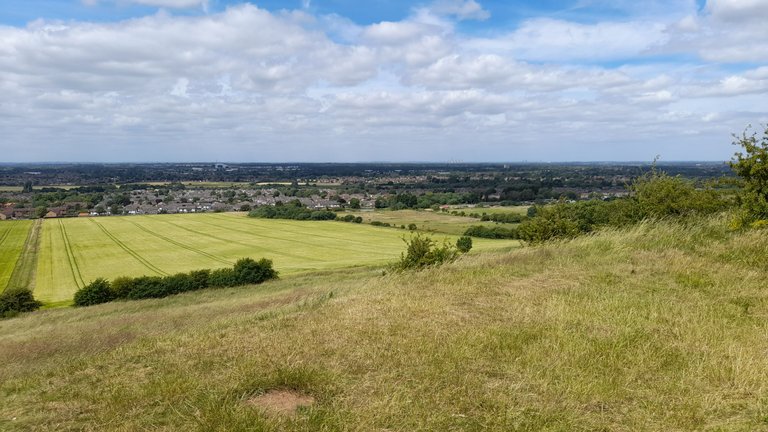 It turned out to be a great little route, and much more scenic to what I am used to! I only ran a little way along it before cutting back across a field and taking the main road back home. Definately worth doing again and there's plenty of opportunity to extend the distance when I'm ready to up my mileage.
The run itself was slow and steady, I am mindful that I have increased my mileage significantly over the past few weeks, I don't want to over do it just yet, so there will be a couple of days rest until my next run possibly on Friday
---
If you would like to check out this activity on strava you can see it here:
https://www.strava.com/activities/7381475316
About the Athlete: Living in the UK, I am an intermittent Runner, but always striving for more consistency. When I'm not training I can be found photographing insects or listening to really loud angry music (which is the best type of music obviously!)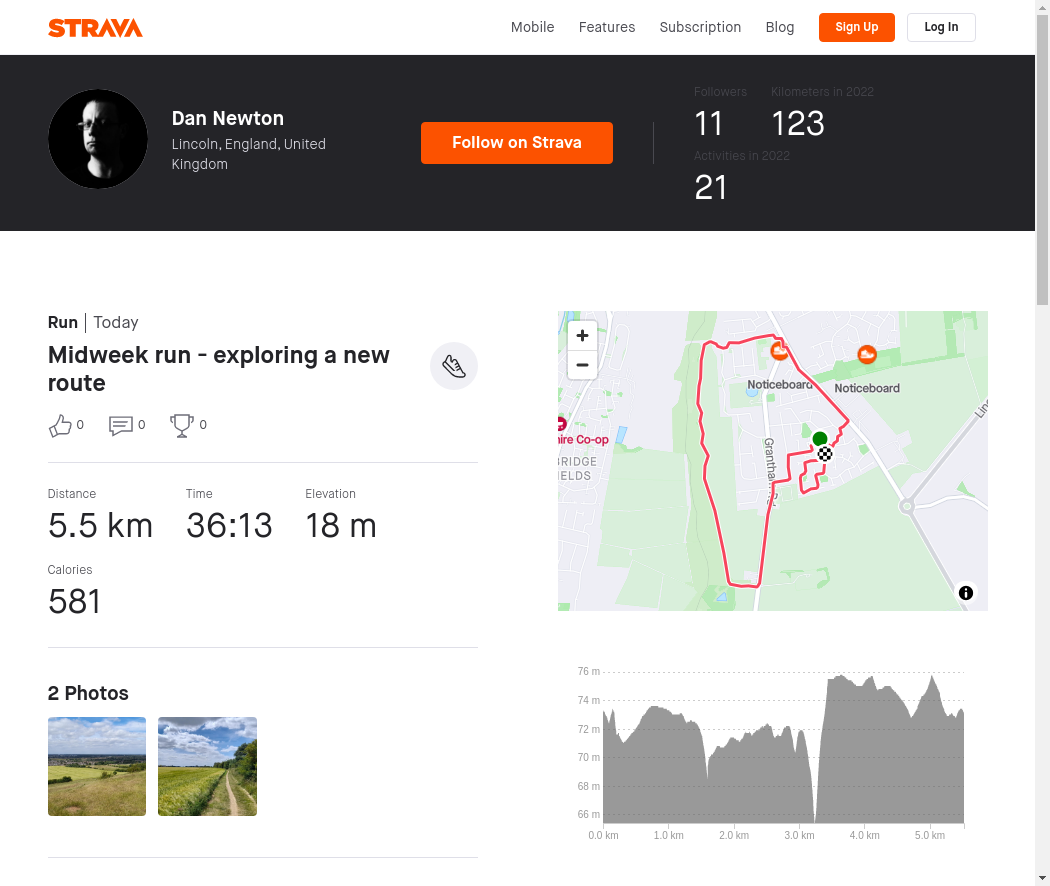 This is an automated post by @strava2hive and is currently in BETA.
---
---