Bridge Sprints?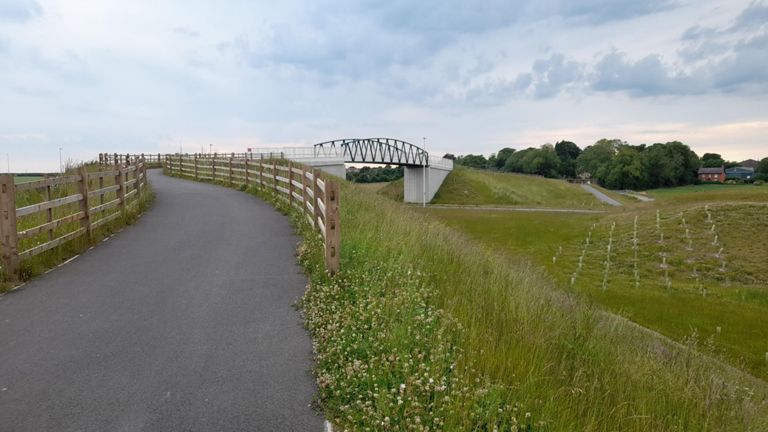 dannewton just finished a 3.55km run, that lasted for 24 minutes.
This run helped dannewton burn 374.3 calories.
Description from Strava: So yeah I was gonna do the hill sprints session like I did last week. I will admit it technically isn't a hill, more like a bridge... so Bridge sprints it is!
I did 4 reps last time, so I was going to try 5 today, but my knees are still a bit creaky, from the weekend. Besides, it is pretty warm here still, so I decided to er on the side of caution.
If you would like to check out this activity on strava you can see it here:
https://www.strava.com/activities/7351401349
About the Athlete: Living in the UK, I am an intermittent Runner, but always striving for more consistency. When I'm not training I can be found photographing insects or listening to really loud angry music (which is the best type of music obviously!)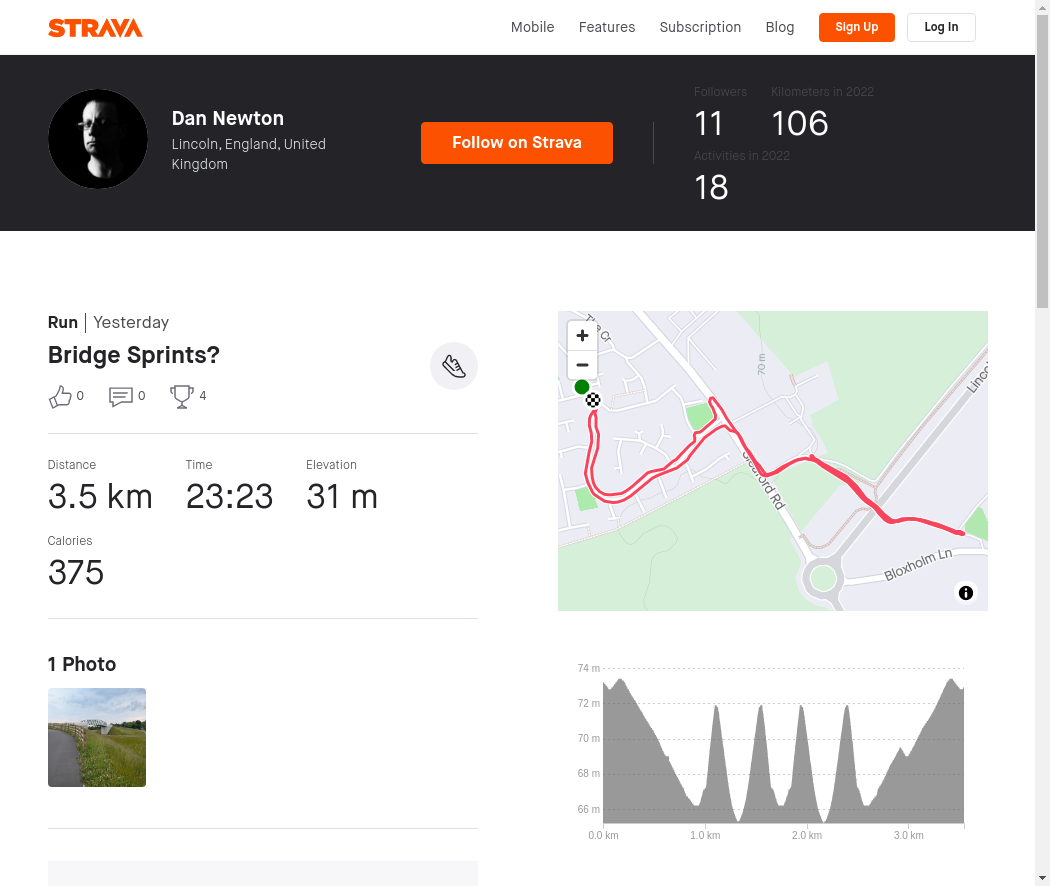 This is an automated post by @strava2hive and is currently in BETA.
---
---