Long Run - 23 km (refuelling test run)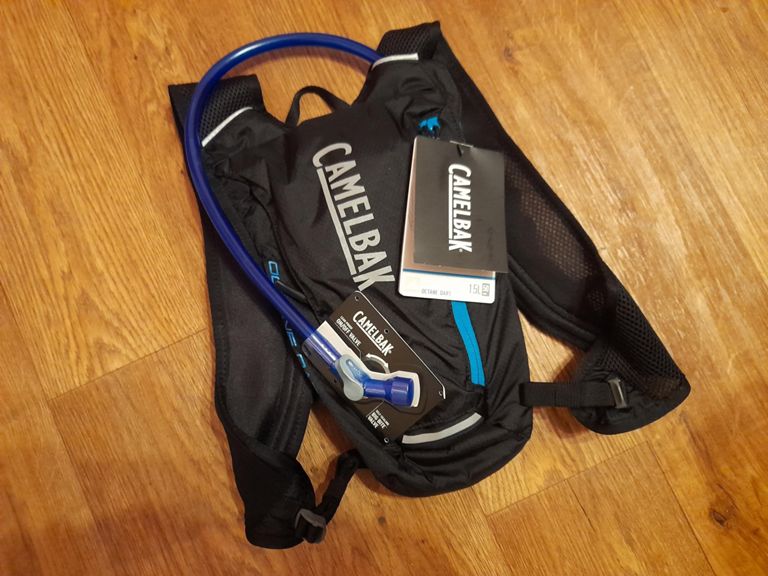 dannewton just finished a 23.05km run, that lasted for 143 minutes.
This run helped dannewton burn 2355.9 calories.
---
Description from Strava: Time again for the standard long run for the weekend.
After last weeks extravagant 30km, I decided to rein it in a little this weekend. The run last week also highlighted that I am woefully unprepared for the longer runs (longer as in 3 hours+)
A quick spot of research led to some ideas for some food to take with me on the run... plus a purchase - a Hydration Pack (a backpack from CamelBak which essentially has a pouch to carry water plus a tube that means I can drink while on the move). That arrived on thursday, so I guess I needed to test it out. While I didn't want to run 30km this time round, I did need to run a distance far enough to make the test worthwhile
a 20 minute jog around the block wasn't going to cut it!
I decided to go somewhere new today, and a quick play on google maps revealed that the path that heads down to Harmston and Coleby, actually keeps going even futher. It heads past Bothby Graffoe and then Navenby and then to Wellingore and beyond
Wellingore is about 11km, so a route out and back would result in approximately 23km
Perfect
I wasn't entirely sure how much to fill up the water pouch, so I decided to just fill it to the brim. I was hoping it wasn't going to move around much while I was running, and it felt pretty secure. The pack felt a bit wierd for about the first 20 minutes into the run, and then after then I seemed to get used to it. It also felt odd drinking through a straw while moving, but again I got used to that fairly quickly.
The only issue was the strong 'plastic' taste in the water. I'm hopping that will fade after awhile, as it's really quite off putting.
The backpack also has some (rather small) pockets, so you can put phone and keys in, plus other very small items. I did try taking food with me, with mixed results. Looking online on various endurance running blogs, Gels come up time and again. They can be expensive, so a cheapo alternative is Jelly Babies.
I do like Jelly Babies!
I also wanted a savoury option as I don't want to eat sweets the whole time. I decided to try Pepperami, as I think they are tasty (I often have them as part of my lunch) and they are a savory option that while they are best eaten cold, they don't need to be 'kept' chilled. I thought they would be great.
Er...I was wrong.
Something that seems really easy to eat while sat at my desk, was really awkward when running at the same time. Not only was it difficult to chew, but it was also quite dry (as you'd expect from cured meat). I actually had to stop running so I could finish the mouthful. Never again!
The Jelly Babies were super tasty though, I'll have them again lol
When I arrived back home, I checked the pouch... it was actually still quite full. I estimate I only drank 100ml or so, I guess I need to try harder next time.
The run itself was reasonably pleasant. The weather was cool if slightly breezy, but it was dry and mostly flat, and I enjoyed some different scenery to run through. Is definately a route to try again at some point. And I guess I will be aiming to use the Camelbak each time I go on a 'long run'. I probably don't need it for a 2 hour run, but it will be worth training with it anyway just to familiarise myself with using it.
I also need to broaden my horizons with food to find something high in carbs, easy to chew/digest AND still tasty enough that I will actually want to eat it!
---
If you would like to check out this activity on strava you can see it here:
https://www.strava.com/activities/8170757839
About the Athlete: Living in the UK, I am an intermittent Runner, but always striving for more consistency. When I'm not training I can be found photographing insects or listening to really loud angry music (which is the best type of music obviously!)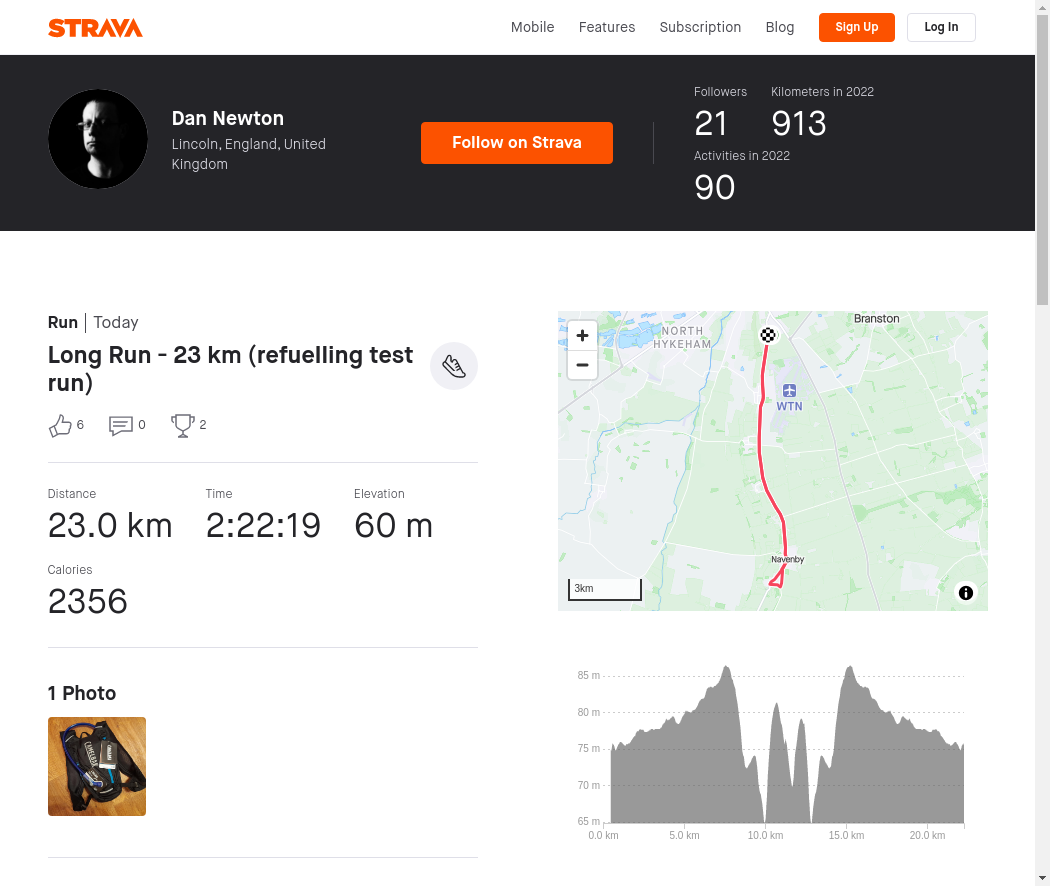 This is an automated post by @strava2hive and is currently in BETA.
---
---