Pochettino the unlucky coach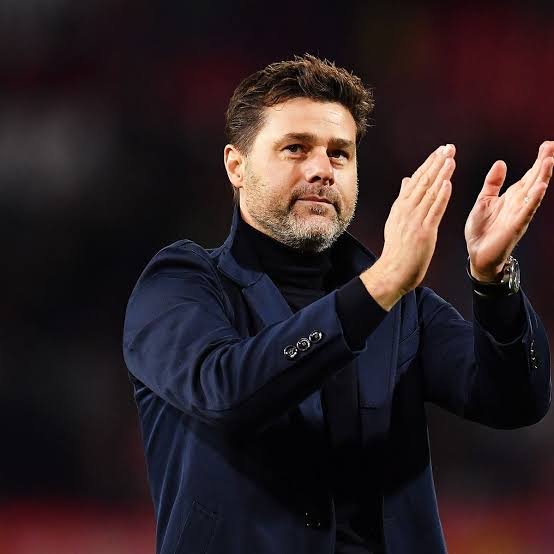 source
I'm still trying to figure out the main reason why PSG let Pochettino leave or should I say why they sacked him. In my opinion, I can call him the unlucky coach to be honest because he was sacked at Tottenham even after taking them to the champion league final just because he had a bad start at the beginning of the season. It is just a big disgrace to his name if I would say and the person he is about to be replaced with doesn't match his record I would say.
Let me give you points why I said the above statement. Pochettino started his career at Espanyol as a coach in January 2009 when the club was third from the bottom of the table, funniest part was he was the third coach for Espanyol that season and he was only an assistant coach to the female team which he had very less experience to coach a team and he was presented to save the team from going to relegation. His first match was against Guardiola Barcelona at home and his team just had two sessions of training before the game but guess what he got an unexpected draw. After that, he took the club to a mid-table and also won against Barcelona that year in Camp Nou which was their first in 27 years. The following season was also a good one for Espanyol under his campaign, then he signed a contract that would run out in 2014 but after he complained about financial restrictions being put on him, the club let him go on mutual consent.
In 2013 he was announced as Southampton's first-team manager replacing Nigel Adkins. His first match was a draw against Everton and got his first win against Manchester city who was the reigning champion, the Argentine lead Southampton to more notable victories against the top club in premier leagues.
in his first full season, Southampton finished 8th on the table which was their highest league position since 2002-2003, and he also recorded their highest point tally since it was been called the premier league in 1992–93.
After that, he then signed for Tottenham in May 2014 as the head coach on a five years contract and he became their 12th manager in 10 years. That same season he reached the final of the league cup and lost 2-0 to Chelsea and he finished fifth place in the league in his first season with the introduction of several youth players into the first team, like Harry Kane, Dele Alli, Eric Dier and so on. He replaced Harry Kane with Soldado who was their main striker then and we all saw different goals scored by him evening winning the golden boot. Spurs were in contention to win the league in the 2015-2016 season but a draw against Chelsea confirms Leicester as the winner of the league they also lost the league runner-up to Arsenal after losing the last match of the season but despite that, it was Tottenham highest league finish since 1990.
On May 12, 2016, pochettino extended his contract till 2021 and they also changed his title from head coach to manager which he said has no difference, he started the campaign with 12 matches unbeaten before he lost to Chelsea in November. He couldn't keep up in the champions league and league cup due to his team being inconsistent. He was also the one that ended Chelsea's 13 wins in January, that season Spurs finished second on the table with 86 points, which is their highest point since the English league had a new name and also their highest ranking in 54 years since 1962 under Bill Nicholson and the first season-long unbeaten run since 1964.
Later he signed another contract that keeps him in the club this 2023. He won his 100th premier league match in December 2018 against Burnley making him the first Spurs coach to reach this milestone and also the third premier manager to get to that height with a single club. That same season he led Tottenham to their first-ever champions league final after a late Lucas Moura goal against Ajax but lost 2-0 to Liverpool in the final. He was dismissed by Tottenham in 2019 due to his team's poor start.
He join PSG in January 2021, and he won his first honor as a manager defeating Marseille 2-1 in the Tophee des Champions. He couldn't take PSG past the champions league semi-final in his first season and he finished the season on the league table and also won the Coupe de France. He won the Ligue 1 in the following season. He was sacked by PSG because he couldn't win them the champions league, I wonder who will win the champions league for a team that rate their players above the coach.
Seeing Mbappe new contract and Neymar's lifestyle tells that the club is in favor of their players and that is a huge problem for any coach on the club because the dressing room will be divided. With Messi and Sergio Ramos in the club, Mbappe and Neymar tells me the club won't win a champions league trophy because what they are forgotten is you don't need big names in winning the champions you need the right-minded set of players and a coach who as the full say over his team.
Pochettino would have been successful if he had a full day over the club and, to be honest, he wasn't given enough time to prove his worth, Emery and Tuchel and more time than he did and spent more money than he did but I guess that is his fate. Gatlin is supposed to replace him in PSG and I'm looking forward to him taking over at Real Madrid. I would have loved Pochettino in Manchester United but it's late already.
---
---