Dagger in the Heart EP02: Blind Love

---
---
---
Dagger in the Heart EP02: Blind Love
Madrid even offered PSG 180 Million for a player who only had one year left in his contract. Mbappé was desperate to join the Los Blancos at whatever cost. He was struck by the admiration from the Madridistas. Anyhow, Mbappé wanted to represent the Bernabeu in front of the fans who cherished him far too much. But PSG wasn't even willing to hear anything at all from the European sovereign. They were clear about their objectives. They intended to construct a squad so formidable that it would declare them the favorite to conquer the gemstone they lacked.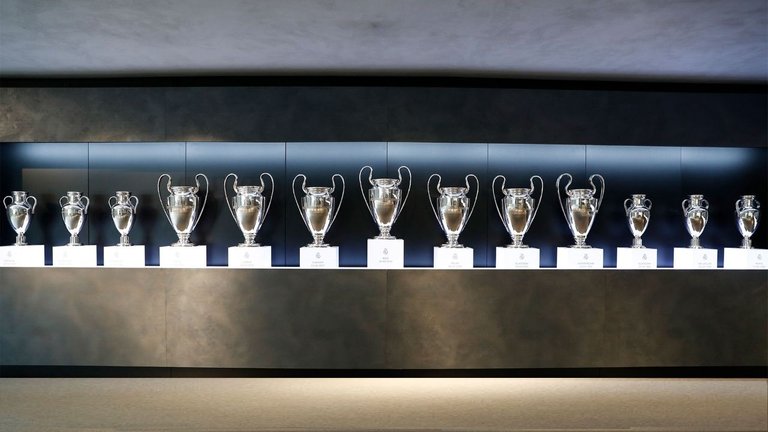 An international reinstatement after a five-and-a-half-year absence for his suspicious engagement in a blackmail conspiracy, Karim Benzema featured in France's Euro 2020 team, becoming the leading scorer of that competition. Everyone in France was ecstatic about his homecoming except for the PSG Board. By the time he forged a pretty fantastic ignite with Kylian Mbappé. Madrid captain enticed him further towards Real Madrid. The Euro 2020 was a catastrophe for Kylian Mbappé as his homage to Messi knocked France out of the EURO 2020. I am deeply sorry about the joke. I couldn't resist myself!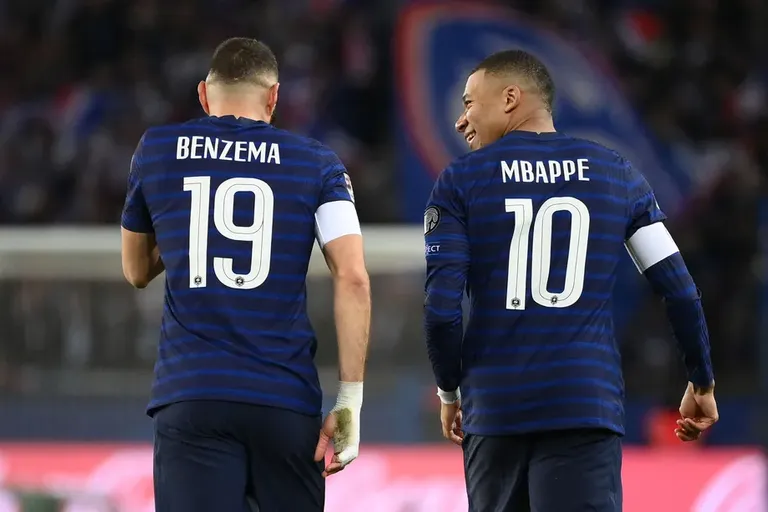 Mbappé was wounded. He wanted all the triumph. In his mind, everything was sorted. He knew only Madrid could soothe his longing. But PSG was still trying their utmost to retain him. They went bonkers in the summer transfer window. They signed one of the brightest young Right Back Ashraf Hakimi. Also, Italy's penalty shootout hero, Gianluigi Donnarumma. He made a double scoop on the night that earned him the player of the tournament title at Euro 2020. That's not all! They even managed to sign the emerging Left Back Nuno Mendes from FC Porto. Crazy right! Yah! Hang on a minute; there is still a lot to come by. Whoa! They also succeeded in tempting Liverpool's UCL hero Georginio Wijnaldum & the greatest defender and inspirational leader ever, the fearsome Sergio Ramos, for free! Mind-boggling! Affirmative! The climax is still awaiting my friend! They even managed to secure the legendary Lionel Messi's signature. Too hot to handle, yeah? Too much of a transfer window! Hell yeah!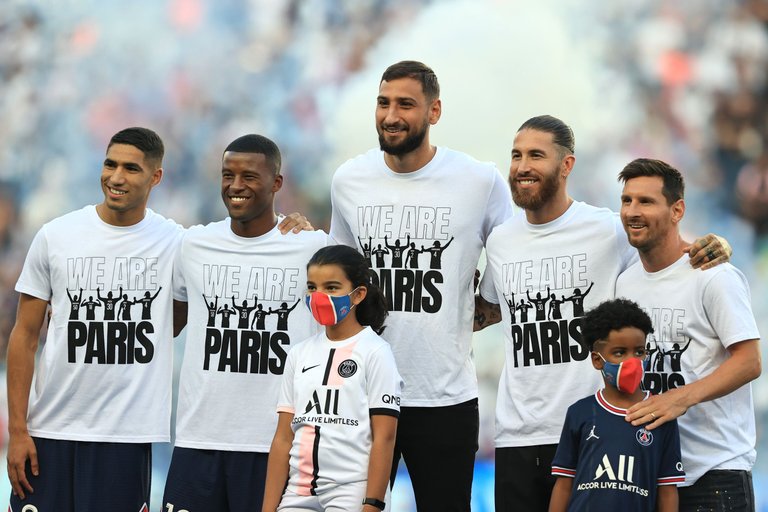 Madrid supporters were anxious that Kylian Mbappé might alter his mind. PSG Board was also very confident about retaining him. But Mbappé didn't want to settle sooner. He was eager to see the endgame. PSG offered him a handsome bargain that was too impressive to resist. Still, Mbappé didn't fall for any of that, since The Club of The Century was interested in him. PSG was apprehensive but resolute. Mbappé was soaring with his performances. Goals & Assists were raining surrounding him. He was the best player on his side despite Messi & Neymar. He kept declining new proposals from PSG. Mbappé was free to join any club, even with six months lingering in his contract.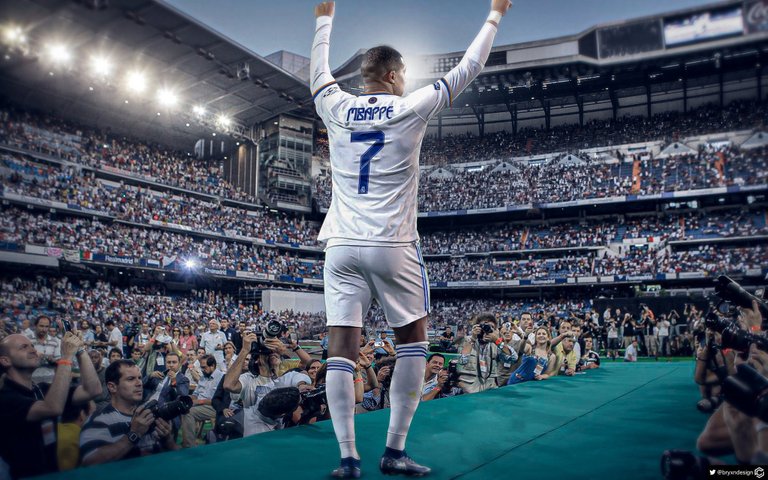 PSG faced Madrid in the UCL round of sixteen. With this destructive front, three PSG was the clear favorite. PSG was thrilled that Mbappé would learn by eliminating Madrid; they are the ones to make his fantasy come to reality. In Paris, barely a minute before the whistle, Neymar triggered the run of Mbappé in the left-inside channel. He escapes two challenges in the left-inside channel and then put his strike away from Courtois into the bottom-right corner with lethal accuracy. A pivotal moment in the tie. MBAPPPE SCORES AT THE DEATH!!!!!! 1-0 PSG!!!!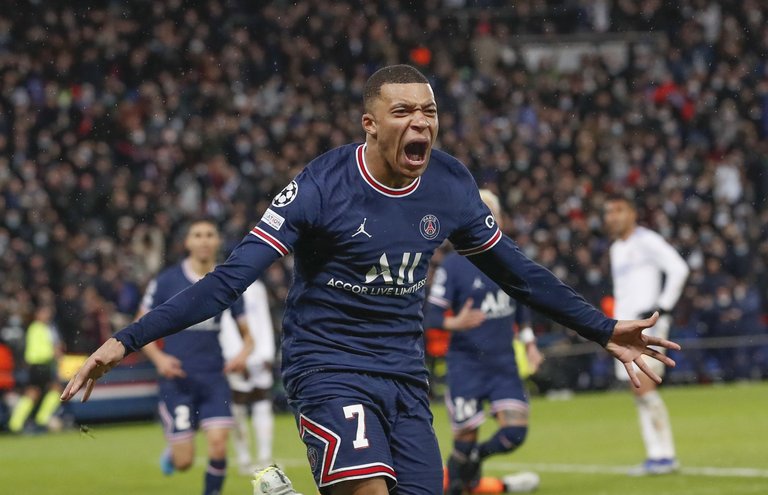 In the final chapter against PSG, The Los Blancos demonstrated how to back their team. It was wild! Such an overwhelming welcome for The Los Merengues. Undoubtedly, that encouraged Mbappé further to join Real Madrid. Mbappé also certainly proved why he was the match made in heaven for Madrid. Six minutes remaining in the second half, Neymar pounces on a loose ball and turns it around the corner first-time for the run of the Frenchman into acres of space. Mbappé drives into the box and squares up Militao before hammering his attempt past the bottom-left corner. Clinical from Mbappé.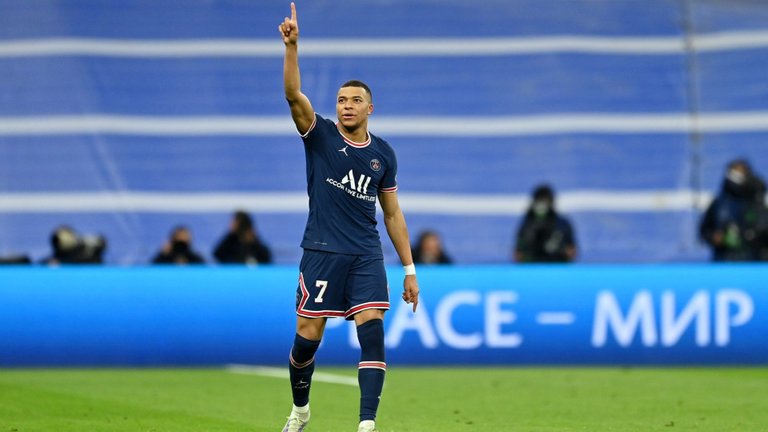 Everyone believed that was it. But no one can ever write off Madrid until the Final whistle has sounded. Within only seventeen minutes PSG was trailing—a master class of Madrid courtesy of Benzema's Hat-trick. Once again Mbappé discovered why he needed Madrid. The Los Blancos even chanted his name. Madrid went on to surprise the world again and again with their remarkable comebacks against Chelsea & Manchester City. The Los Merengues, The Los Blancos, The Passion, The Love-affair, The hunger, The commitment everything is crazy about this club.
⚠️ BUS CAM
🌫️🐎 That Bernabéu welcome from up close!#APorLa14 pic.twitter.com/TNEtht13XJ

— Real Madrid C.F. 🇬🇧🇺🇸 (@realmadriden) May 5, 2022
It was all done and dusted in Kylian Mbappé's mind. Everyone was optimistic about Mbappé's future. He craved Madrid more than ever. Lucrative offers, Even France's President himself failed to persuade him.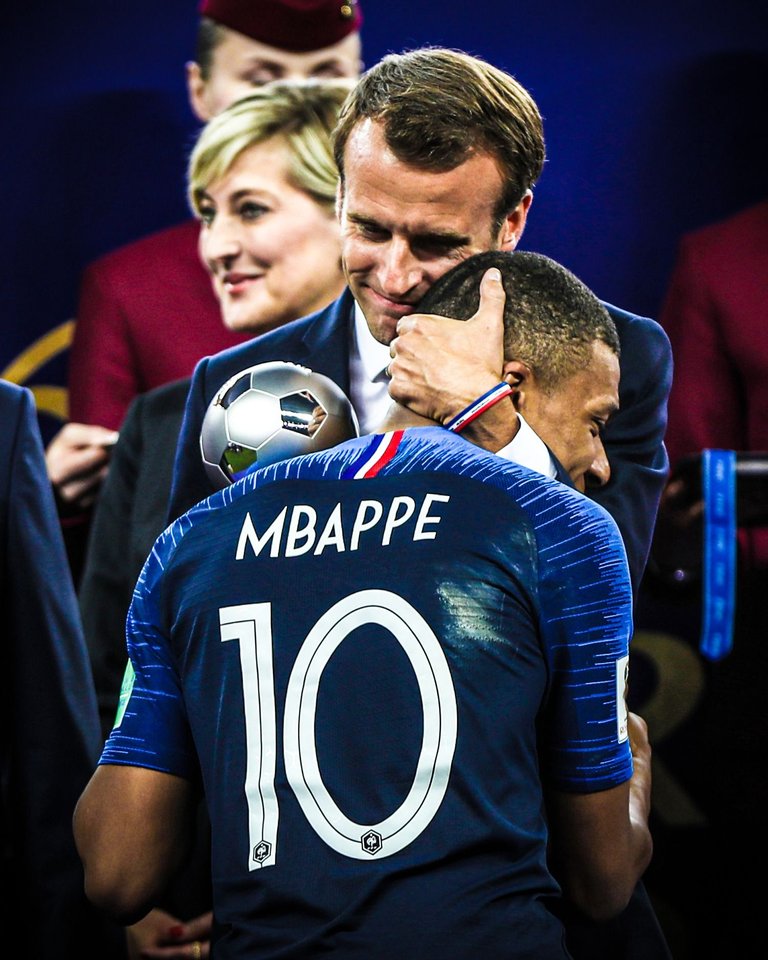 He promised Florentino Perez that he would join the Royal Whites. Madrid supporters made him the darling of Bernabeu. The love affair was heavenly.
---
---
---