Dagger in the Heart EP03: Fame & Fortune 

---
---
---
---
Dagger in the Heart EP03: Fame & Fortune
Madridistas were ecstatic. They were fantasizing about a legacy. The anticipation was over. PSG could do nothing. No one may meddle with the romance. It was destined to happen. The youngster will live his dream; millions cherish that aspiration too. The media was going berserk! PSG was out of their mind. They repeatedly promised him a 50-80 Million net salary. The signing amount was so much more, exceeding 100 Million. But none seem to function for them longer. From President to Emirs, everyone tried their way. Same climax, Same aspiration, Same romance. It was everlasting for PSG. They were in a quandary.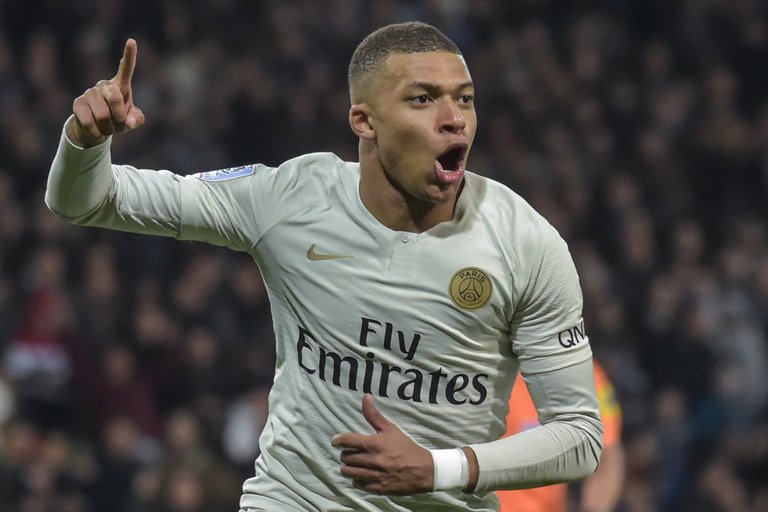 The agreement to chase his dream was almost there. It was only a signature away. Wait? Ouch! Why! Let's not panic. The youngster conquered every hurdle rejecting all the pearls to seek the missing piece of his heart. Madrid felt self-assured about Kylian Mbappé. Madrid's summer transfer was sorted. After all, they were planned for years just for this day. Madrid was so confident of Kylian Mbappé's commitment they even overlooked the bargain of the century. Manchester City announced an agreement to sign Borussia Dortmund striker Erling Haaland for £51.1 Million. City had paid the 21-year- Old's release clause and anticipated to spend £85.5m in total when agent fees, signing bonus, and other expenditures were taken into account. I don't think it requires any further explanation of how confident Madrid was!
OFFICIAL: Manchester City announce they have agreed a deal with Borussia Dortmund to sign Erling Haaland 🌟 pic.twitter.com/OOwqXMUYyT

— B/R Football (@brfootball) May 10, 2022
So, let's jump to the Wait? Ouch! Why!. There was a difficulty with Image Rights of Kylian Mbappé. But everything was sorted out. Kylian Mbappé made a special trip to Madrid, Spain. When The club of the century is clamoring for someone's signature, no wonder he would feature in every headline. All the tension and uncertainties were buzzing the footballing world. Everything was clear as crystal. No more drama. It was pretty much done. Kylian Mbappé was all over the media.
---
---
🚨💥 Kylian Mbappe has agreed on personal terms with Real Madrid ~ The Athletic
🔥
Kylian Mbappe has agreed personal terms with Real Madrid, The Athletic understands.

The 23-year-old has not yet signed paperwork with #RMCF and #PSG, his current club, are still trying to convince him to change his mind.

More from @David_Ornstein

— The Athletic UK (@TheAthleticUK) May 16, 2022
🚨💥 Mbappé wants to announce his departure from PSG before 28 May, but Real Madrid will not make the signing official before the Champions League final ~ as
🚨💥 Real Madrid set to sign Kylian Mbappe despite PSG's late contract offer ~ independent
🚨💥 Monday and Tuesday, coinciding with Mbappé's visit to Madrid, were the keys days when everything, all doubts were cleared up, and AGREEMENT was reached between Real Madrid and Mbappé ~ José Félix Díaz
🚨💥 Real Madrid and Kylian Mbappé reached an AGREEMENT last week. They sealed EVERYTHING ~ José Félix Díaz
🔥
🚨 Kylian Mbappe understood to have agreed personal terms with Real Madrid. 23yo forward has not yet signed. Paris Saint-Germain have not yet given up hope of keeping him. Would be among most high-profile deals of all time @TheAthleticUK #RMFC #PSG #Mbappe https://t.co/Dc5ln6xDEi

— David Ornstein (@David_Ornstein) May 16, 2022
🚨💥 Real Madrid and Kylian Mbappe CLOSED the deal last week.
Real Madrid is going to keep quiet and will now wait for Mbappé himself to confirm that his time at PSG is OVER ~ MARCA
🚨💥 Real Madrid are extremely confident about signing Kylian Mbappe after new contacts with the player's camp, awaiting his official answer in the coming days. Meanwhile, PSG are aware that they have done everything possible to keep their star player ~ Fabrizio Romano
🚨💥 Real Madrid is 100% CONFIDENT in closing the Mbappe deal ~ Mario Cortegana
🚨💥 Kylian Mbappé's decision was made long ago. He has chosen to play for Real Madrid. It's just a matter of time ~ Sergio Valentin
🚨💥 Mbappe will sign a five-year deal at Real Madrid ~ MARCA
---
The exposure Kylian Mbappé was garnering was somewhat astounding yet so bland at the same time. Especially when it's Real Madrid, every spectacular appears too mundane.
---
---
---