La actualidad del negriazul. / The current affairs of the black-and-blue.
La temporada pasada para Mineros de Guayana fue bastante complicada, por el hecho de que finalizaron entre las últimas posiciones de la liga, casi al punto de rozar puestos de descenso; durante esa temporada se desaprovecharon muchos partidos, tanto de local como de visitantes, en dichos partidos se estaba arriba en el marcador y se dejaron escapar los 3 puntos, contra los rivales directos fue más de lo mismo, a pesar de eso se logró escapar de descenso; los únicos aspectos positivos fueron que contaban con juveniles con proyección y la no existencia de deudas, ya que no hicieron ruido.
Last season for Mineros de Guayana was quite complicated, due to the fact that they finished among the last positions of the league, almost to the point of being close to relegation positions; during that season many games were wasted, both home and away, in those games they were up on the scoreboard and let the 3 points escape, against direct rivals it was more of the same, in spite of that they managed to escape relegation; the only positive aspects were that they had youth with projection and the non-existence of debts, since they did not make noise.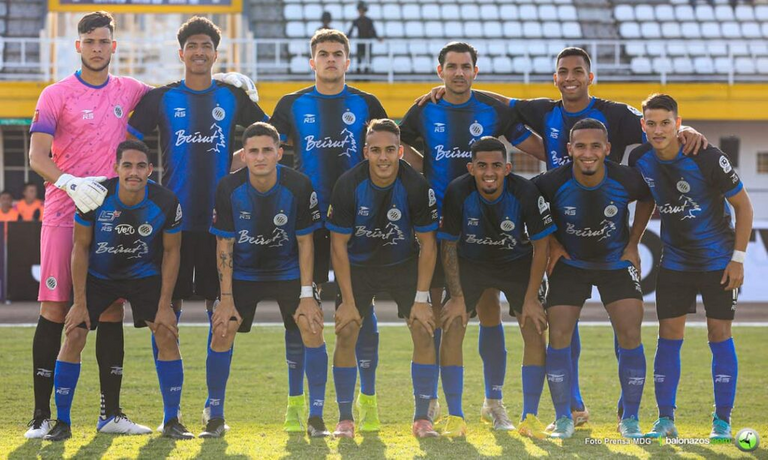 Fuente/Source: Balonazos
En la reciente temporada, el club comenzó con una situación similar a la de otros equipos del Futve, es decir, existieron muchas dudas dentro de la institución y la pretemporada parecía que no comenzaría a tiempo, debido a este el miedo se apoderó de los fanáticos Guayaneses y Bolivarenses, existió la posibilidad de que el club desapareciera, la situación era comparable a la del Lara, puesto que el objetivo era vender al equipo y las deudas comenzaron a generar presión, pero por suerte y de forma tardía se pudo superar el acontecimiento y comenzar la temporada a tiempo.
In the recent season, the club started with a situation similar to that of other Futve teams, that is to say, there were many doubts within the institution and the preseason seemed that it would not start on time, due to this fear took over the Guayaneses and Bolivarenses fans, there was a possibility that the club would disappear, the situation was comparable to that of Lara, since the objective was to sell the team and the debts began to generate pressure, but luckily and belatedly it was possible to overcome the event and start the season on time.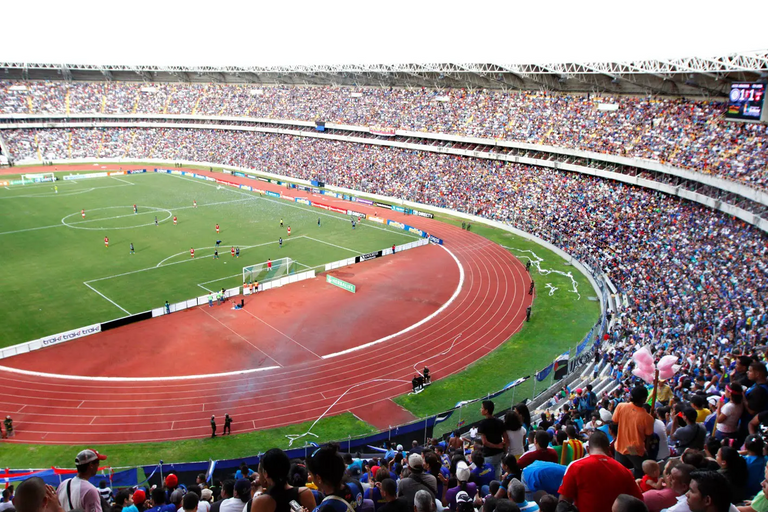 Fuente/Source: Correo del Caroni

Existía la posibilidad de que el arranque del club fuese gris, por la falta de preparación y en primer partido perdió con el recién ascendido Angostura, pero en los últimos partidos se ha podido observar que a pesar de todo, el club puede competir y obtener resultados positivos, aunque todavía queda mucho trabajo que hacer, pero se cuenta con lo necesario para seguir adelante y luchar esta temporada, si bien la plantilla no es de las mejores, aun así hay una combinación de jugadores experimentados y mucha juventud, además de los refuerzos que llegaron posteriormente.
It was possible that the start of the club was gray, due to the lack of preparation and in the first game lost to the newly promoted Angostura, but in recent games it has been possible to observe that despite everything, the club can compete and get positive results, although there is still much work to do, but it has what it takes to go ahead and fight this season, although the squad is not the best, even so there is a combination of experienced players and a lot of youth, plus the reinforcements that arrived later.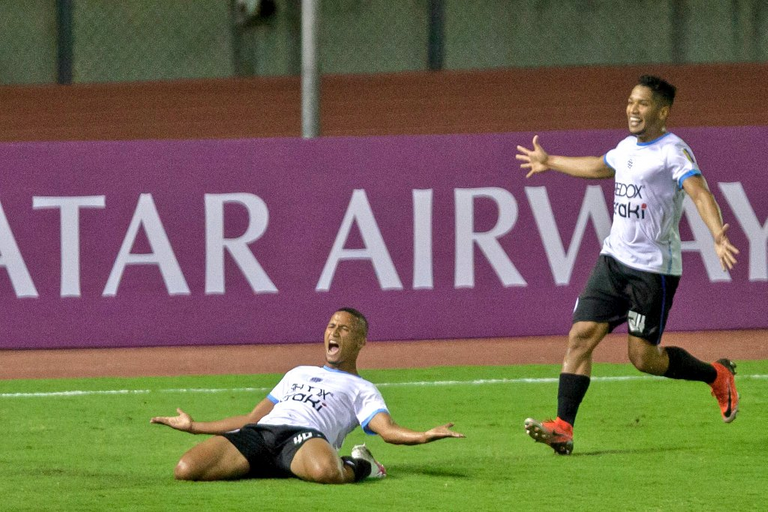 Fuente/Source: Nueva Prensa
Actualmente, los resultados positivos han sido en las últimas 3 jornadas, es decir, 2 empates y una victoria, pero uno de esos empates tienen un peso enorme, ya que el club tenía una ventaja de 2 goles contra el Rayo Zuliano, específicamente ganaban 4 a 2, y en los últimos minutos el rival empato, este tipo de partidos pueden pasar factura al final de temporada, mientras que la victoria fue contra la UCV en la última jornada, donde el negriazul gano por un marcador de 2 a 0, cabe destacar que Richard Blanco fue el autor del doblete, este veterano jugador viene marcando goles en los últimos dos encuentros, tanto así que curiosamente los últimos 3 goles de Mineros en la liga han sido marcados por este jugador; Richard Blanco es un jugador que puede ser criticado en ocasiones y creo que todos pesábamos en su retiro, pero nos ha demostrado que puede responder con goles cuando se le necesita.
Currently, the positive results have been in the last 3 days, ie 2 draws and a win, but one of those draws have a huge weight, as the club had a 2 goal lead against Rayo Zuliano, specifically they were winning 4 to 2, and in the last minutes the rival tied, this kind of games can take their toll at the end of the season, while the victory was against UCV on the last day, where the Negriazul won by a score of 2 to 0, it is noteworthy that Richard Blanco was the author of the brace, this veteran player has been scoring goals in the last two games, so much so that curiously the last 3 goals of Mineros in the league have been scored by this player; Richard Blanco is a player who can be criticized at times and I think we all weighed on his retirement, but he has shown us that he can respond with goals when he is needed.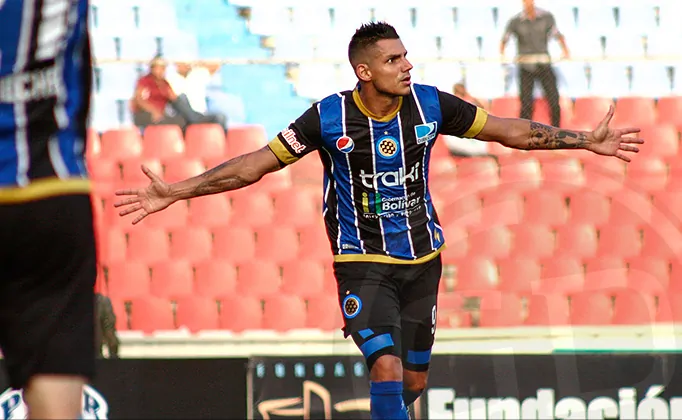 Fuente/Source: Grada Digital
El panorama para el equipo no es color de rosa, ya que tienen que jugar contra rivales complicados en las próximas jornadas, por ahora todos los próximos equipos a los que deben enfrentar se encuentran en mejores posiciones en la liga, aunque esto puede cambiar, por el hecho de que la diferencia de puntos es pequeña, si el club en las próximas jornadas logra aprovechar las oportunidades y obtener más resultados positivos, puede llegar a ubicarse o posicionarse en este comienzo de la temporada, en el caso de ocurrir lo contrario, Mineros de Guayana se podría hundir y le costaría mantenerse en una buena posición durante lo que resta de la temporada.
The outlook for the team is not rosy, as they have to face complicated opponents in the next few days, for now all the next teams they have to face are in better positions in the league, although this can change, due to the fact that the difference in points is small, If the club is able to take advantage of the opportunities and obtain more positive results in the next few days, it may be able to position itself at the beginning of the season. If the opposite happens, Mineros de Guayana could sink, and it would be difficult for it to maintain a good position during the rest of the season.
---
---

---
De esta manera me despido, espero cumplir con las expectativas y ser del agrado de quienes leen esta publicación.
In this way I say goodbye, I hope to meet the expectations and be to the liking of those who read this publication.
---
Written in Spanish and translated with www.DeepL.com/Translator (free version)

---
---