Qatar continues to surprise us. [Eng-Esp]
This World Cup has been a real up and down of emotions, where what seemed predictable is no longer so, therefore, it has become an interesting ingredient that allows us to analyze why teams that are not favorites, are being a stone in the shoe for the big teams, everything that is happening in the World Cup pleases me, for the fact that nothing is going as planned and some favorite teams can be complicated.
Este mundial ha sido un verdadero sube y baja de emociones, donde lo que parecía predecible ya no lo es, por lo tanto, se ha vuelto un ingrediente interesante y que nos permite analizar porque selecciones que no son favoritas, están siendo una piedra en el zapato para las grandes selecciones, todo lo que está sucediendo en el mundial me agrada, por el hecho de que nada está siendo como se tenía previsto y algunas selecciones favoritas pueden complicarse.
Group A. / Grupo A.

Source / Fuente: Infozport. Editado en Picsart / Edited en Picsart.
Yesterday I did not expect Ecuador to draw with the Netherlands and despite the controversy of the match, I consider that it has been positive and Ecuador is showing what it is capable of, before the start of the tournament I always wanted Ecuador to overcome the group stage, but having Senegal in the same group I did not believe that Ecuador would qualify; However, after today's game my perspective has changed and probably Ecuador can give the blow on the table and qualify to the next round, no doubt Senegal has very good players and can play good soccer, but Ecuador is a tough opponent to crack and also has good players.
El día de ayer no esperaba que Ecuador empatara con Países Bajos y a pesar de la polémica del partido, considero que ha sido positivo y Ecuador está demostrando de lo que es capaz, antes del inicio del torneo siempre quise que Ecuador superará la fase de grupos, pero al tener a Senegal en el mismo grupo no creí que Ecuador clasificaría; sin embargo, después del partido de hoy mi perspectiva ha cambiado y probablemente Ecuador pueda dar el golpe sobre la mesa y clasifique a la siguiente ronda, sin duda Senegal tiene muy buenos jugadores y puede practicar un buen fútbol, pero Ecuador es un rival duro de roer y tiene también buenos jugadores.
Group B. / Grupo B.
Another match that has captivated me has been the USA vs England, honestly I expected the English to win by at least 2-1, but the match was not so easy and both presented opportunities and there were minutes where one team stood out more than the other, although it was not a showy soccer, but it was certainly exciting. I think the changes did not have exactly the desired effect and the truth is that I do not want to criticize that more control was needed in any of the lines, so I will keep the positive aspects of the game, where Harry Kane could not score and Harry Maguire was a different player than the one we saw every weekend with Manchester United, I hope he is regaining confidence and the level of play.
Otro partido que me ha cautivado ha sido el de Estados Unidos vs Inglaterra, sinceramente yo daba por ganador a los Ingleses, esperaba que ganaran por al menos 2-1, pero el partido no fue tan fácil y ambos presentaron oportunidades y existieron minutos donde una selección resalto más que otra, a pesar de que no fue un fútbol vistoso, pero sin duda fue emocionante. Creo que los cambios no causaron exactamente el efecto deseado y la verdad no quiero caer en críticas de que hacía falta más control en alguna de las líneas, así que me quedo con lo positivo del partido, donde Harry Kane no pudo marcar y Harry Maguire fue un jugador distinto al que vimos cada fin de semana con el Manchester United, espero que esté recuperando la confianza y el nivel de juego.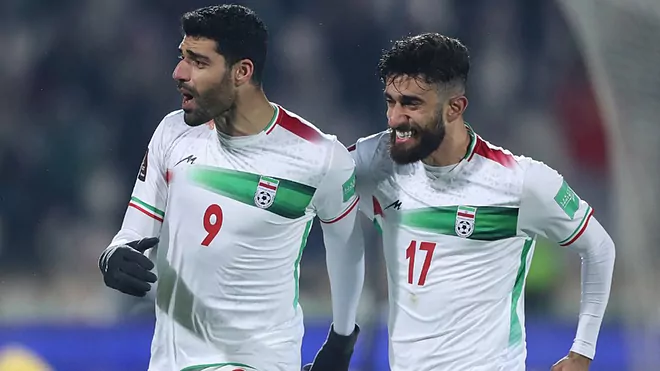 Source / Fuente: Marca
On the other hand, the United States has shown that they are alive and can qualify, something very advantageous is that now they must face Iran, this Asian team can be seen as an inferior opponent, even so this world cup has taught us that we should never trust or underestimate. In the last match, the United States almost won with Pulisic's shot, but unfortunately for the Americans it was not possible to alter or add to the scoreboard.
Por otro lado, Estados Unidos ha demostrado que está vivo y que puede clasificar, algo muy ventajoso es que ahora deben enfrentar a Irán, esta selección Asiática puede verse como un rival inferior, aun así este mundial nos ha enseñado que nunca debemos confiarnos o subestimar. En el último partido, Estados Unidos casi se impone con el disparo de Pulisic, pero lastimosamente para los norteamericanos no fue posible alterar o sumar en el marcador.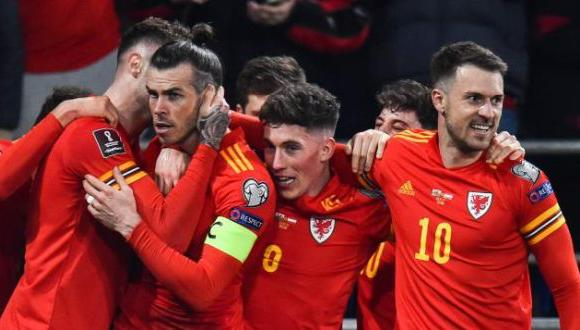 Source / Fuente: Depor
Next day it would be a real surprise if Iran beats the United States, meanwhile Wales has everything difficult, as they must face England in search of their last hopes, but the goal difference does not benefit them and they depend on a combination of results, so it is most likely that the English-speaking teams will end up winning as leaders of this group.
La siguiente jornada sería una verdadera sorpresa que Irán le gané a Estados Unidos, mientras tanto Gales tiene todo difícil, ya que debe enfrentar a Inglaterra en busca de sus últimas esperanzas, pero la diferencia de goles no les beneficia y dependen de una combinación de resultados, así que lo más probable es que las selecciones de habla inglesa terminen imponiéndose como líderes de este grupo.
Group C. / Grupo C.
Today will also be a special day, due to the fact that Argentina will give us a second demonstration and they must show what they are capable of, there is no turning back, since losing or drawing is not something they can afford, therefore, Lionel Messi's team can go out and play fluently and try to settle the game as soon as possible, but I do not think that Mexico will let everything so easy, so we can only wait to know the strategy and see what the Mexican players can offer us.
El día de hoy también será un día especial, por el hecho de que Argentina nos hará una segunda demostración y deben enseñar de lo que son capaces, no hay vuelta atrás, ya que perder o empatar no es algo que pueden permitirse, por lo tanto, la selección de Lionel Messi puede salir a jugar con fluidez y tratar de liquidar el partido lo antes posible, pero no creo que México le dejé todo tan fácil, así que solo queda esperar para conocer la estrategia y ver lo que nos pueden ofrecer los jugadores Mexicanos.
---

---
In this way I say goodbye, I hope to meet the expectations and be to the liking of those who read this publication.
De esta manera me despido, espero cumplir con las expectativas y ser del agrado de quienes leen esta publicación.
---
Written in Spanish and translated with www.DeepL.com/Translator (free version)

---
---