Vlog#3 Day in my life - I go back to skating after several weeks of rest-SKATEHIVE!!!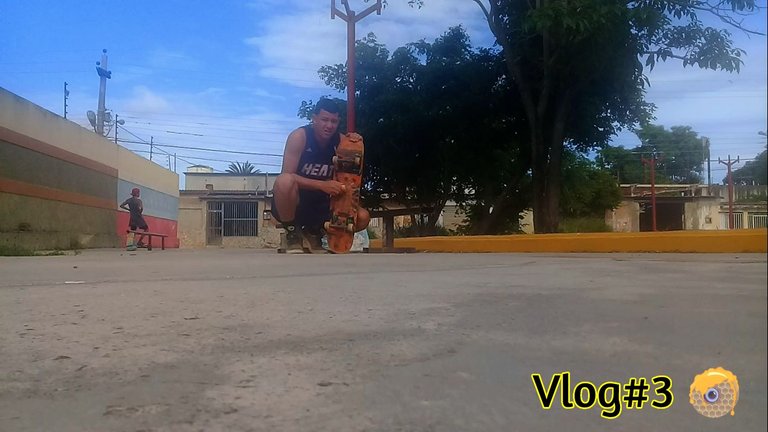 (Unsupported https://www.skatehype.com/ifplay.php?v=13911)
🛹Hello Hive Community🛹
🛹Hola, Comunidad de Hive🛹
When we love what we do and we have to stop doing it for a while, we want the days to go by quickly so we can come back stronger. For a week I've been in pain and it really became stressful because I wanted to skate again.
Cuando amamos lo que hacemos y tenemos que dejar de hacerlo por un tiempo, queremos que los días pasen rápido para volver con mas fuerza. Desde hace semana estuve con dolores y de verdad se volvía estresante porque quería volver a patinar.
But to be 100% if you have to rest, you have to do it without hesitation. Today apart from skating again I tried the board to see how it went and I felt very small but that's what it is.
I won't deny it at first I was afraid that the pain would return, but after several minutes I concentrated on skating and forgot about it for a moment.
Pero para estar al 100% si hay que descansar, hay que hacerlo sin dudarlo. Hoy a parte de volver a patinar probé la tabla a ver como me iba y la sentí muy pequeña pero eso es lo que hay.
No lo negare al principio tenia miedo de que el dolor volviera, pero después de varios minutos me concentre en patinar y lo olvide por un momento.
It is hard for me to accept that I will have to evolve little by little since the days without training affect a lot, it was difficult for me to jump and I really got frustrated because in my mind there were the memories of doing the tricks easily, but I must prove to myself that I can recover the level it was before.
Me cuesta aceptar que tendré que ir evolucionando poco a poco ya que los días sin entrenar afectan mucho, me costaba saltar y de verdad me frustre porque en mi mente estaban los recuerdos de hacer los trucos fácilmente, pero debo probarme a mi mismo que puedo recuperar el nivel que tenia antes.
With dedication, perseverance and patience and above all I have to exercise apart from skating, maybe some cardio to help me lose a few kilos. I think that these may be one of the reasons why I find it difficult to jump or maybe it is the time without skating. The good thing is that I've already started skating and that's a good step forward.
Con dedicación constancia y paciencia y sobre todo tengo que hacer ejercicio a parte de patinar, quizás algo de cardio que me ayude a bajar algunos kilos. Creo que esas pueden ser una de las razones por la que me cuesta saltar o quizás es el tiempo sin patinar. Lo bueno es que ya empece a patinar y eso es un buen avance.
Enjoy the video, and if you like skate content visit @skatehive and @skatehype for more content.
Disfruten del video, y si te gusta el contenido de skate visita @skatehive y @skatehype para mas contenido.
These videos are original content from @davixesk8 and were recorded from a J2 prime phone.
Estos videos son contenido original de @davixesk8 y fueron grabados de un teléfono J2 prime.
Edicion: @davixesk8
Music: Aries - Bounty Hunter.
Published by David Valdiviezo via Skatehype.com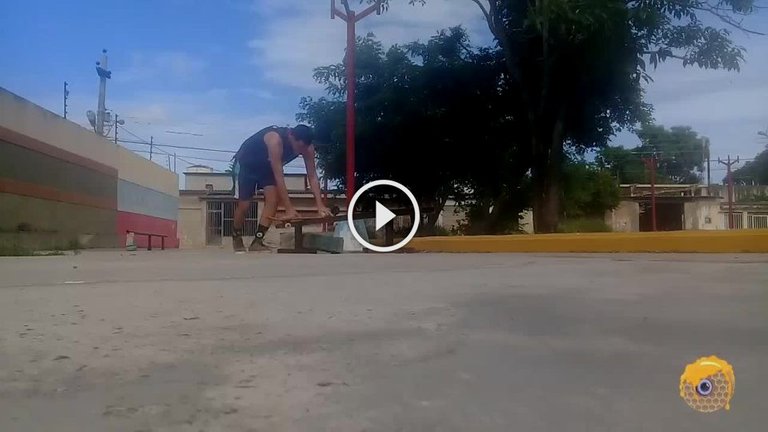 ---
---