Going back to skating after 5 days without being able to sleep well. 🛹[Esp/Eng]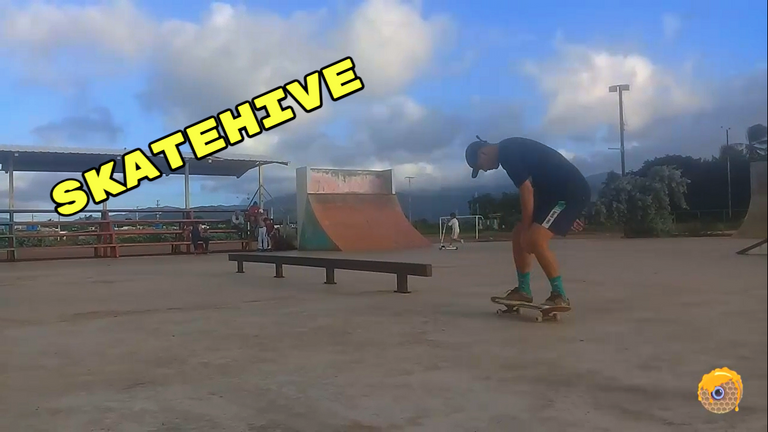 ---
Hello Hive Community!
Welcome to another video for my channel, I'm skating again after a week of chaos where I live. The human being must rest well, we have no doubts about that, to go to work we must be well rested, to go play sports we must be rested and in good condition.
¡Hola, Comunidad de Hive!
Bienvenidos a otro video para mi canal, vuelvo a patinar después de una semana de caos en el lugar donde vivo. El ser Humano debe descansar bien de eso no tenemos dudas, para ir a trabajar debemos estar bien descansados, para ir hacer deporte debemos estar descansados y en buenas condiciones.
Unfortunately there was a problem with the power plants where I live, the rains caused a kind of crack in some poles and they rationed our electricity every day for 12 hours.
Lamentablemente hubo un problema en las plantas de luz del lugar donde vivo, las lluvias ocasionaron una especie de ruptura en algunos postes y nos racionaron la luz todos los días por 12 horas
Spending nights without sleeping well is something I don't wish on anyone, being hot and being all drenched in sweat waiting for the 12 hours to pass for the light to arrive. But let's leave that aside, my friends called me to go skating and I thought about whether to go or not.
Pasar las noches sin dormir bien es algo que no le deseo a nadie, pasar calor y estar todo empapado de sudor esperando que pasen las 12 horas para que llegue la luz. Pero eso dejémoslo a un lado, mis amigos me llamaron para salir a patinar y lo pensé en si ir o no.
My body was very worn out, but I wanted to go record the tricks that you will see in this session and I was able to enjoy and clear my mind for a few hours.
Mi cuerpo estaba muy desgastado, pero quise ir a grabar los trucos que verán en esta sesión y pude disfrutar y despejar la mente por unas horas.
I hope you enjoy the video. This video was recorded with a J2 prime phone and was edited with the Camtasia Studio 8 program.
Espero que disfruten del video. Este video fue grabado con un Teléfono J2 prime y fue editado con el programa Camtasia Studio 8.
Music:
Nostalgic Summer by tubebackr https://soundcloud.com/tubebackr
Creative Commons — Attribution-NoDerivs 3.0 Unported — CC BY-ND 3.0
Free Download / Stream: https://bit.ly/3NMlZbl
Music promoted by Audio Library
---
---