From Garbageman to Top of NBA ~ Daily Motivation
"Push yourself again and again. Don't give an inch until the final buzzer sounds."
For today's post, let's return to my long-running daily motivation series (which is rarely daily). Today I have a guy many of you will know.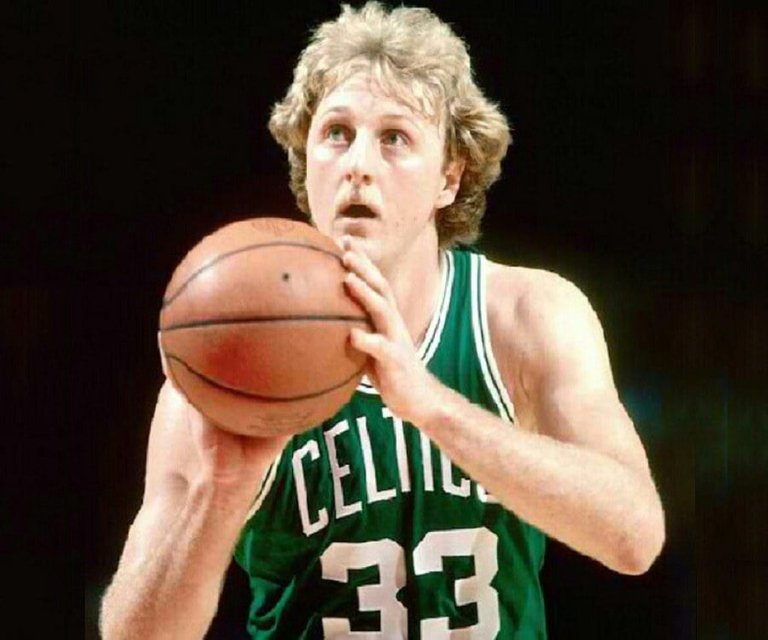 I'm sure most of you have heard of Larry Bird, "the Hick from French Lick". At least basketball fans will know his name. During the 80s, he was one of the top players in the NBA. He and Magic Johnson are often credited with saving the NBA: they brought excitement back to the game and got fans to give the league another chance. Even today he is considered one of the best players of the game. You can find videos on YouTube of even the great Michael Jordan telling how he was terrified of Bird. A Larry Bird and Magic Johnson in their prime would dominate the game just as much today as they did in the 1980s, maybe even more.
You may think that Bird was lucky, that he was blessed with a talent which all but guaranteed him success. The truth is that he worked extremely hard to get where he did, and even then, almost gave it all up. Let's look at what made the man.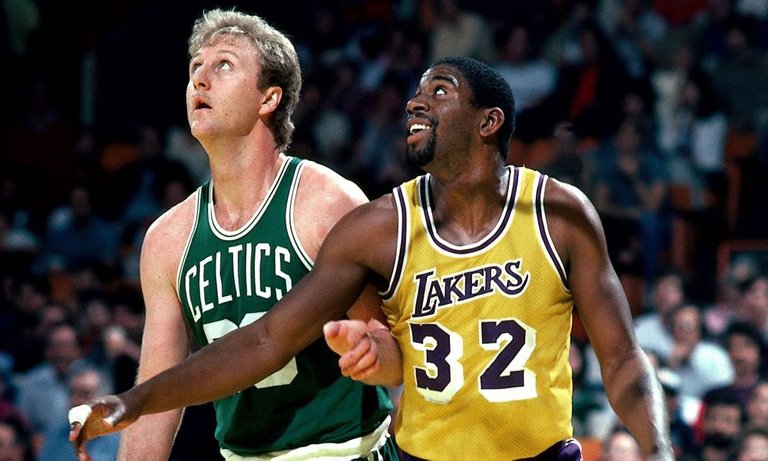 Bird and Magic
His family was extremely poor. His father was often unemployed and his mother worked in a diner to pay for all six of her kids. The family's small house only had a coal furnace for warmth; one that would often break down, leaving the family in harsh conditions during some winter nights. If you have ever been in an Indiana winter, you know how harsh these can be. Even today it often falls below freezing; in those days before global warming made winter a little more bearable it would have been even worse. This childhood poverty was Bird's main motivator in his life.
Every single day before school he would practice 200 free throws. 200! Some people say that was 500, but I've only seen 200 mentioned in direct interviews with him. But even 200 would have taken at least an hour if not more. Can you imagine? When I think back to my own childhood, most of us slept as long as possible before school. Even in the afternoon when we had more energy, I can't think of anyone with the discipline to shoot so many practice shots. Yet he did it every single day. Every single day. Later when he got to high school and it became apparent that his hard work had made him a pretty good player, he began to practice constantly: day and night.
"I played when I was cold and my body was aching and I was so tired. I don't know why, I just kept playing and playing… I guess I always wanted to make the most out of it. I just never knew."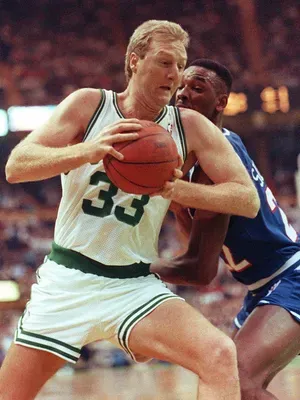 His discipline led to him being a fantastic player in high school. By his senior year he was averaging 30 points and 20 rebounds a game. Many colleges tried to recruit him, but legendary coach Bobby Knight won and persuaded him to enroll at IU. Unfortunately he only lasted 20 days, eventually leaving due to being spooked by the size of the school (his hometown, French Lick, only had a population of 2000) and because of a lack of money. He later enrolled at a small junior college in French Lick but also had to drop out of it due to a lack of money. He got married and quickly divorced, but not before having a child. He had very quickly fallen from one of the most successful promising basketball players in the country to a college drop-out, a single father, just another bum.
In order to support himself and his daughter, he took a job with the city—riding the garbage truck, cleaning the parks, and so on. As unappealing as this job may sound to many, he actually loved it and to this day has nothing but good to say about it.
"I loved that job. It was outdoors, you were around your friends. Picking up brush, cleaning it up. I felt like I was really accomplishing something. How many times are you riding around your town and you say to yourself, Why don't they fix that? Why don't they clean the streets up? And here I had the chance to do that. I had the chance to make my community look better."
Almost everyone had given up on him, but Indiana State remembered him and came calling. At first he refused to meet with the recruiter or even to consider playing ball again, but he was eventually convinced to give college another try. And the rest is history: At Indiana State he quickly became the most publicized college player in the country, leading them to the NCAA championships his senior year against a formidable Michigan State (led by Magic Johnson). He was drafted by the Celtics and named rookie of the year and led the teach to three NBA championships.
"I don't know if I practiced more than anybody, but I sure practiced enough. I still wonder if somebody, somewhere, was practicing more than me."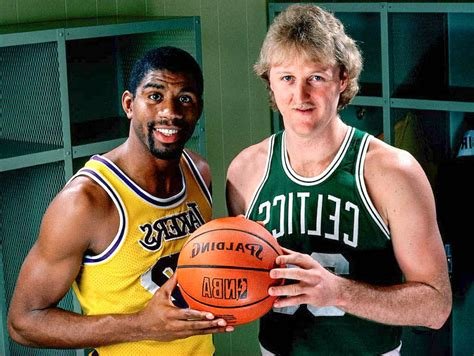 Larry Bird is a great example of how talent isn't everything and how practice is everything. The next time you complain about not being a success, ask yourself: Have you put in 200 free throws every morning? It reminds me of another of my favorite quotes which I'll end on.
The master has failed more times than the beginner has even tried.
—Stephen McCranie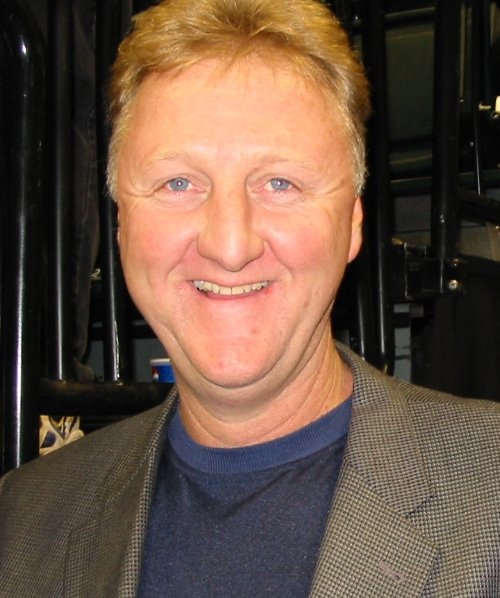 ❦
| | |
| --- | --- |
| | David LaSpina is an American photographer and translator lost in Japan, trying to capture the beauty of this country one photo at a time and searching for the perfect haiku. |
---
---