What a hell!! Tottenham is a sinking ground: Decamp now or....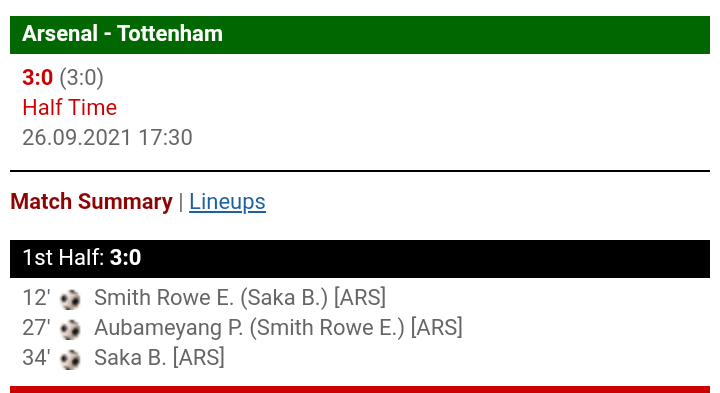 Arsenal is really doing very well in this match.
This is the first EPL game that Arsenal put smiles on their fans faces.
Yeah, it's been a long while since such noise is heard from Arsenal fans. The stadium is overwhelmed with the Gunners glorious songs.
Hurrah!!!
Gunners rule the game today.
Let's hope for another win in the second half of the game.
What's you say on this ongoing EPL game?
---
---