【AO23】Something about the Game🎾直擊網球賽事元素
Let's head back to the tennis game! This is the first time I have ever witnessed a professional tennis game happening before me, not to mention that this is one of the highest level games - the grand slams! So we had the fortune to observe those indispensable elements of a tennis game closeup and I tell you this is definitely something different from seeing it in front of a screen! Let's see those that I conclude! 😎
網球迷朋友們好,我們回來聊網球。雖然我自己不太打球,但看球我可是超級資深老球迷,應該超過20年有了... 螢幕上看轉播不計其數,但能夠現場看專業網球賽,屈指可數,尤其是這次是最高等級的大滿貫賽事,更是人生頭一遭!所以,有幸親臨球場來看球,仔細觀察場上的事物,歸納了幾項賽事的重要元素,跟大家來分享!
The Stadium 場館
Yes, you need a good stadium to be able to play, right!? 😁 You need to have the court and everything hardware, as well as the seats for the audience. Some good stadium have roofs so weather cannot interfere.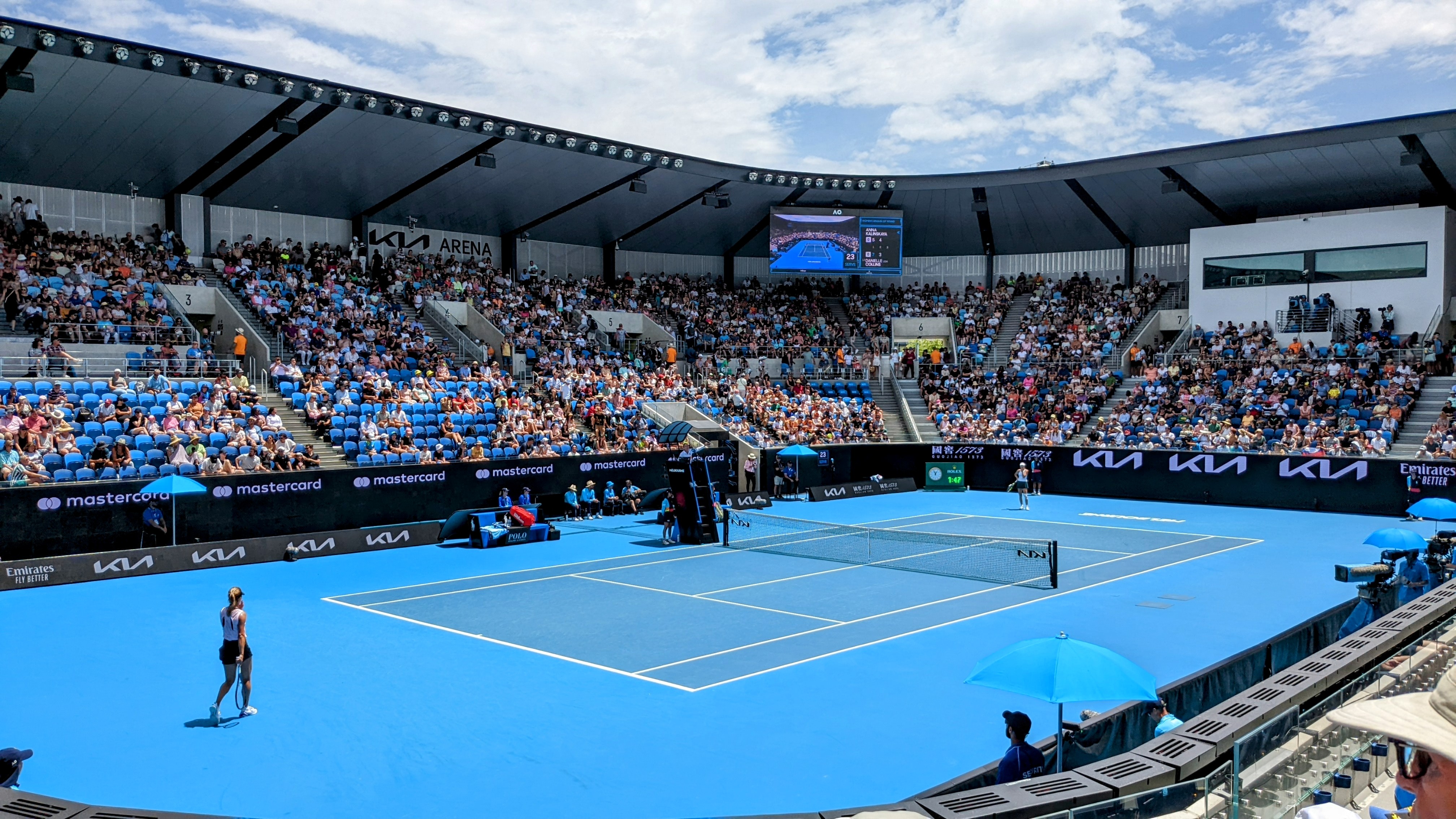 場館是賽事可以進行的前提。網球場地等硬體之外,你還需要觀眾座位等等,另外,好的場館還有屋頂,讓賽事不分晴雨都可以進行。
---
The Weather 天氣
Yes, especially when you don't have a roof that can be closed. The game has to deal with uncertainty from the nature and be flexible and prepared. Really tough especially weathers in Melbourne are famous for its craziness.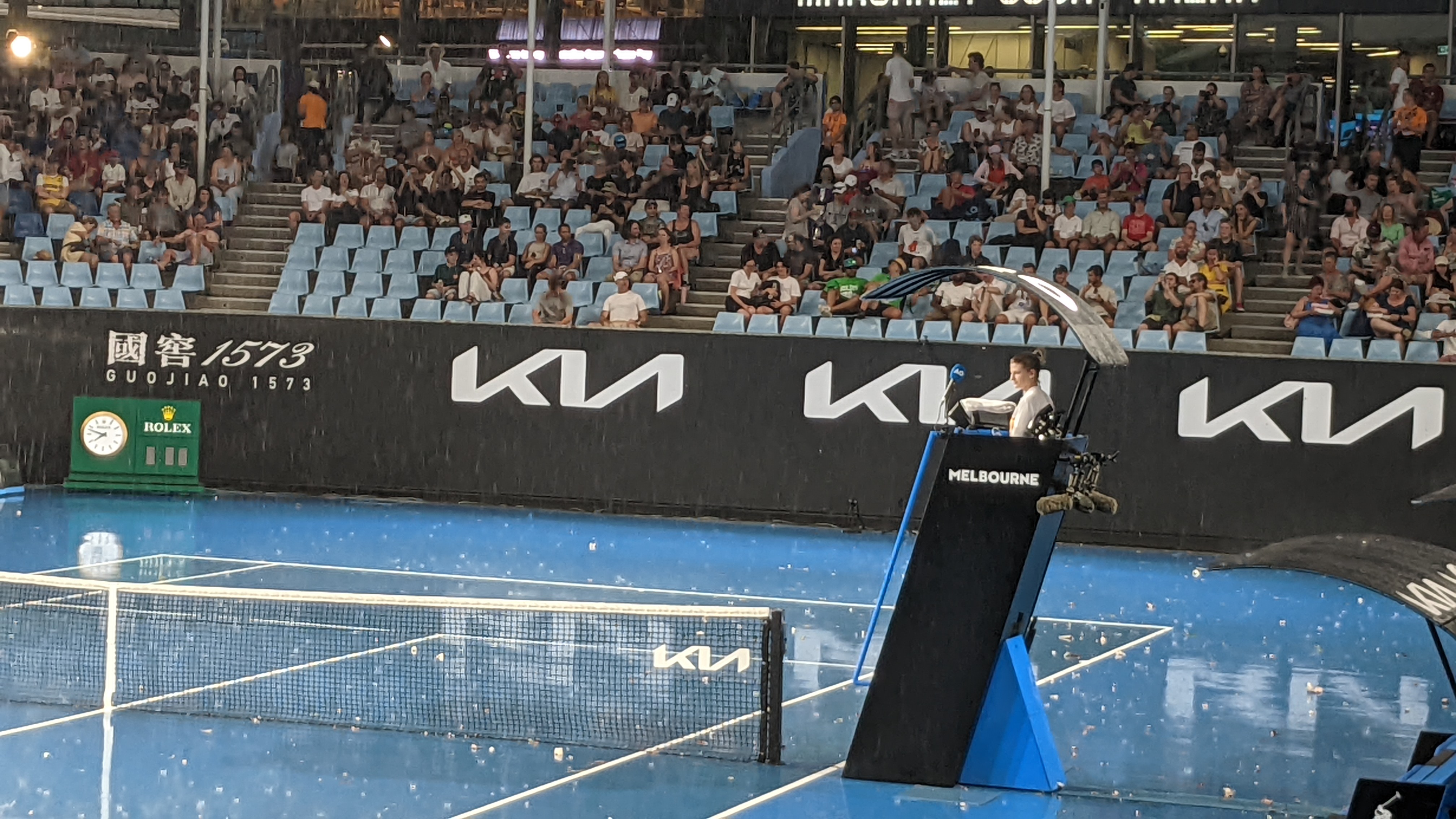 天氣絕對是無屋頂場館的巨大風險來源。一場雨就可以把賽事拖延很久,更別說停了之後準備好又下雨之類的😣,網球場不太能接受濕場地,很容易受傷,所以都得充分弄乾才能再開始。
---
The Opening 開場儀式
Yeah, the part where players meet with the umpire and usually an invited guest gather before net to declare the opening of the game... We saw it on TV before, but not all of it as that's usually when ads kick in! 😆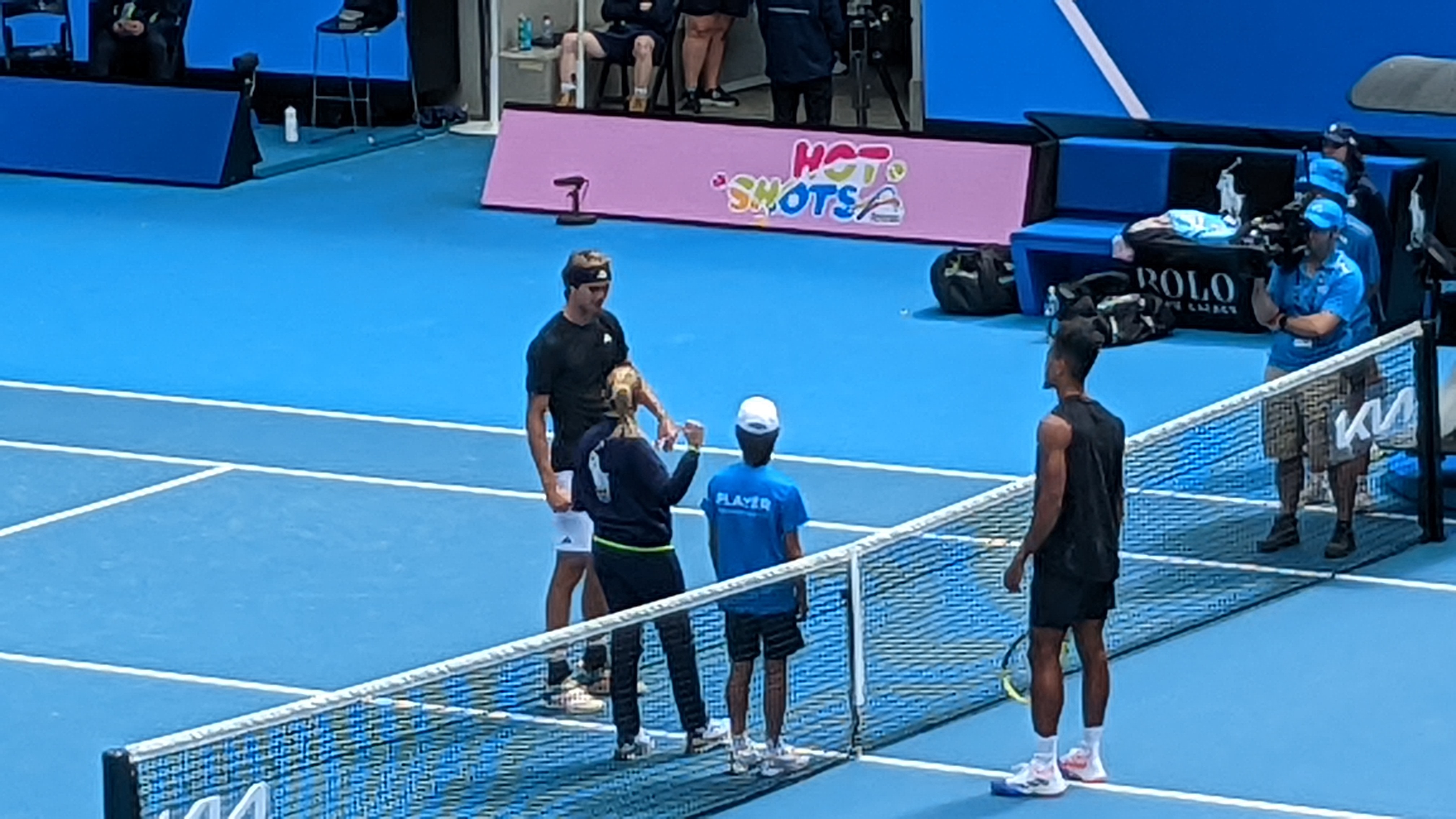 球賽開場通常都是兩邊球員跟主審,通常還有一位受邀來賓(這次澳網都是小朋友),在網前聚集,丟銅板決定順序以及拍照留念,宣布比賽開始。以前電視上也能看到,但無法完整看,因為通常都會進廣告😅。
---
The Ball Boys/Girls 球童
They are someone who you see all the time but don't look at them, except for very few occasions like when they trip or something 😂. But their existence is extremely critical to the game and its smothness.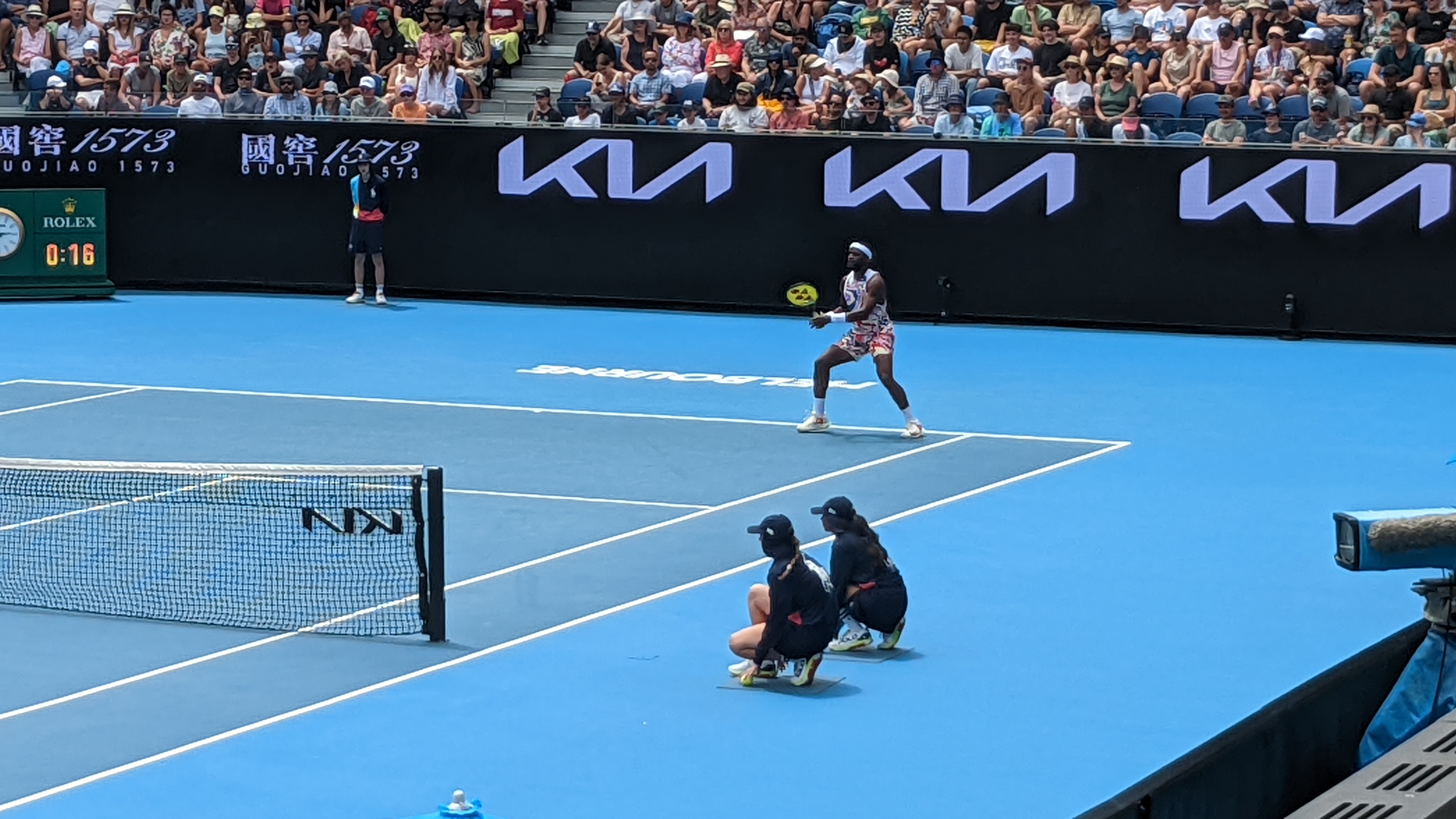 球童們在場上飛奔,卻很少得到關注,除非一些很特別的時刻例如球鞋掉了之類的😆。但他們的作用其實非常重要,現場看球更能感受到呢!
---
The fans 觀眾球迷
Oh the fans. They can be good and bad, but how can a game be without crowds? They watch the game, but are also part of the game indeed! 👨‍👩‍👦‍👦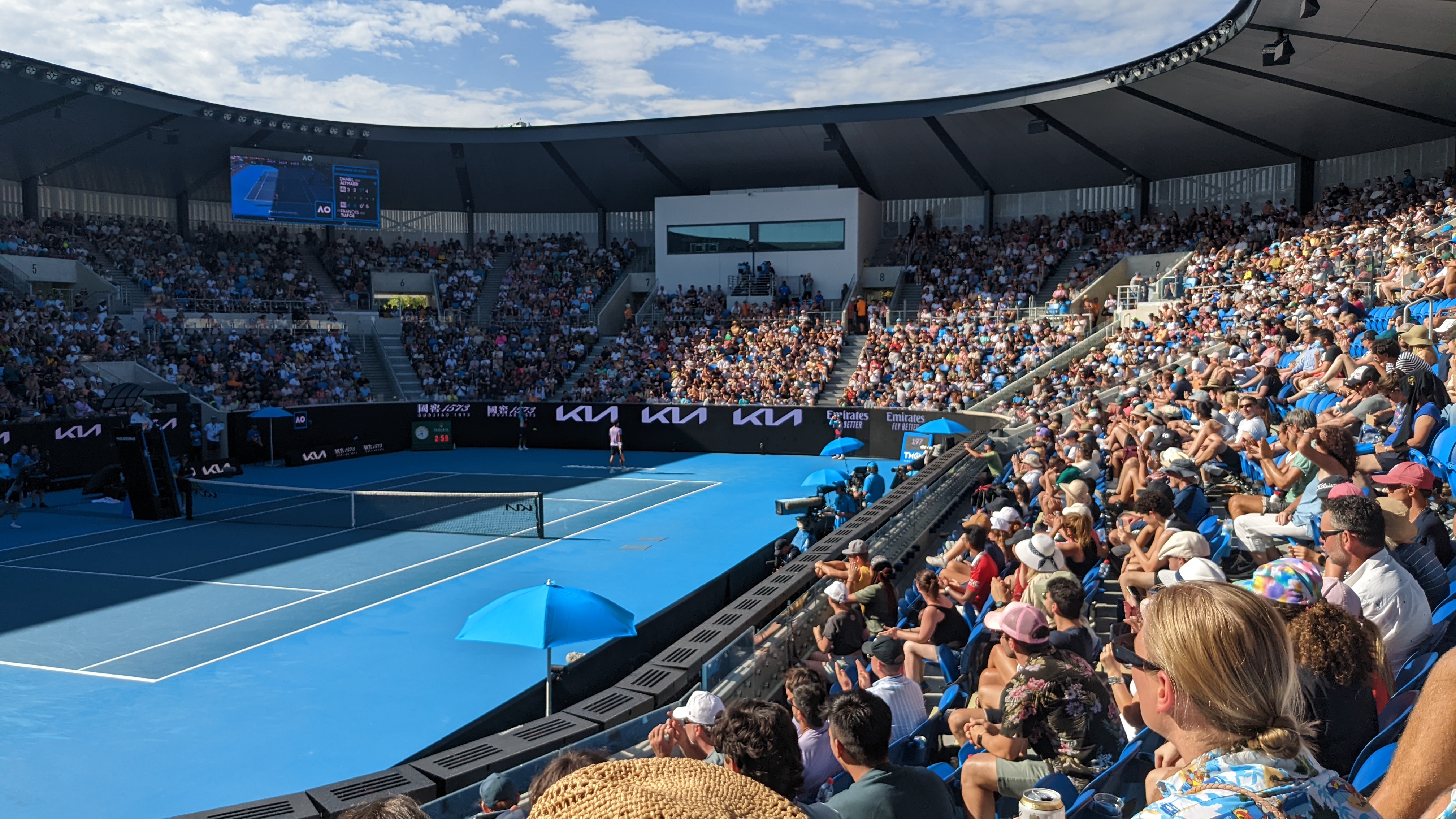 球迷群眾,喔,那絕對是比賽的重要組成。但有喝醉鬧事的(這次就有球迷鬧事在Djko某場賽事被請出場),也有激動支持喜愛選手的,或就是安靜看球的。沒有觀眾就幾乎沒有球賽了啊!
---
The Media 媒體鏡頭
Top games attract media and eyeballs from all over the world. High quality media is so much needed in grand slam games! They bring liveness to audience afar like me before this trip. 😊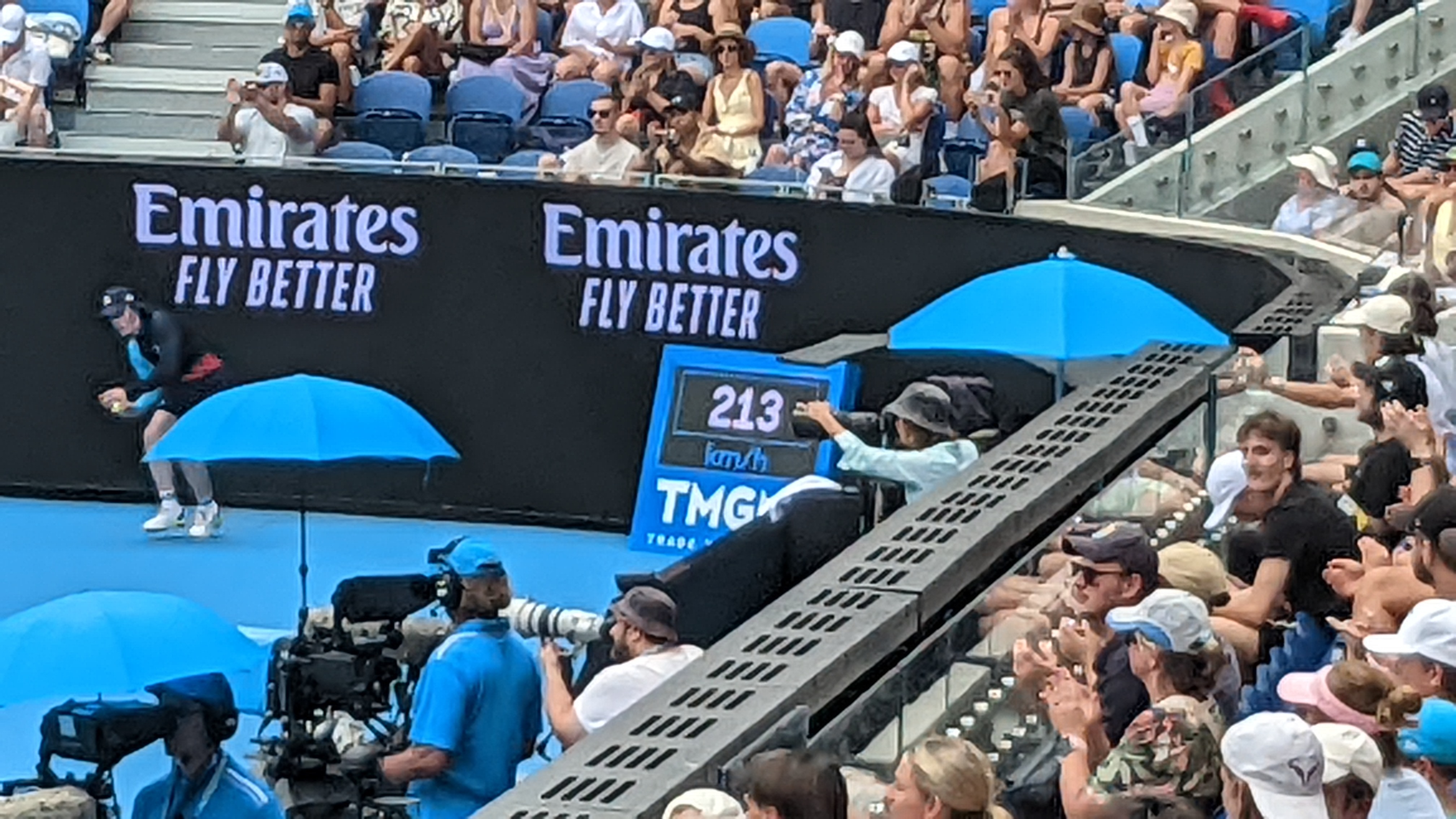 媒體跟攝影機是大滿貫賽非常非常重要的部分,全球關注,應該有上億人對此有需求,也是促成比賽能夠財務上發生的重要原因。所以,好好幫媒體準備好場地跟服務,確實是比賽的重要環節呢!
---
The Umpire(s) 主審與裁判們
The umpire and line judges are the rule holders of the game. But it seems AusOpen now does not need line judges and uses smart cameras instead.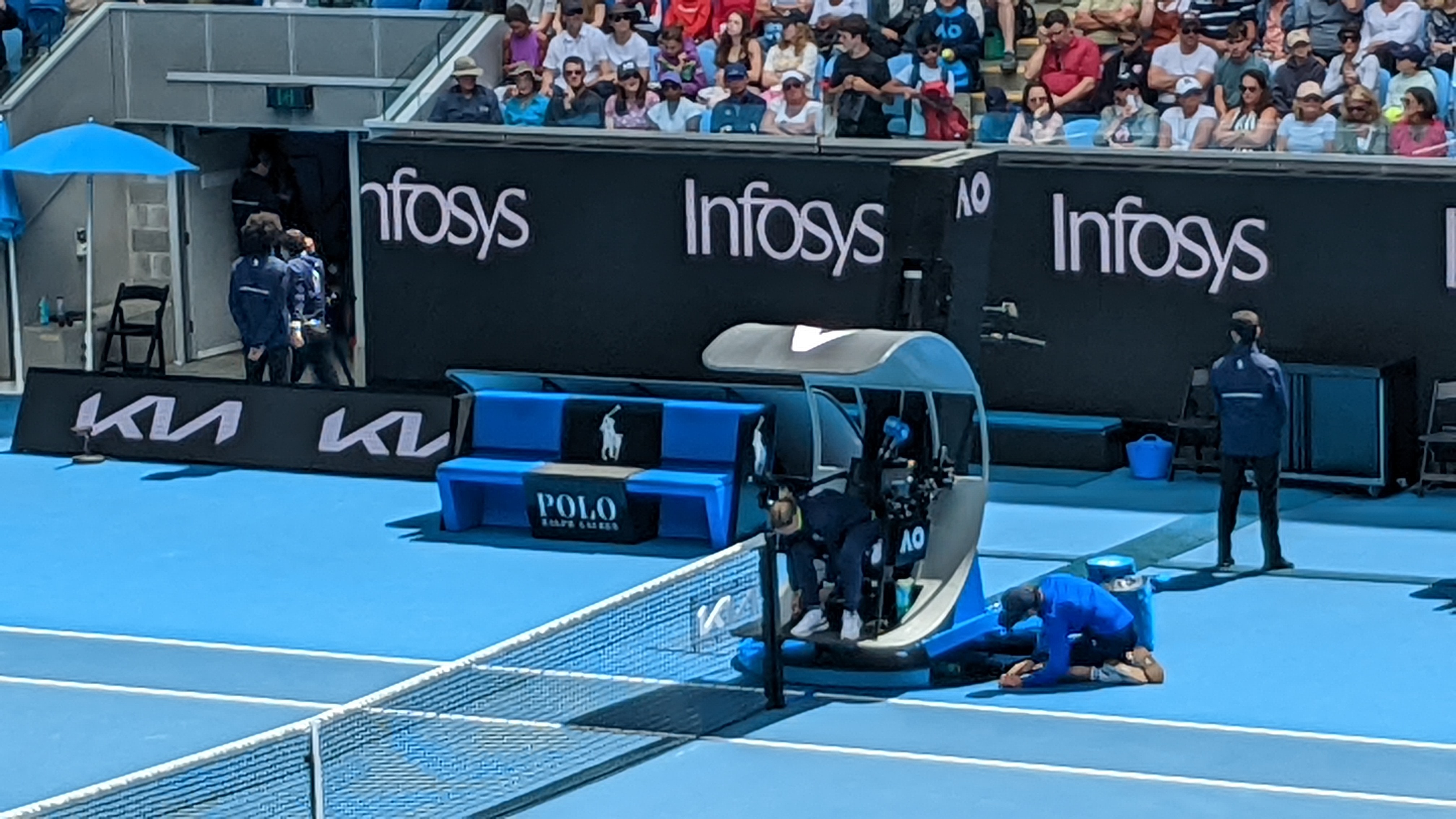 主審線審都是比賽規則的維持者,十分重要。但這次澳網似乎沒有線審,所以就是靠主審加上智慧鏡頭來判決囉~~~
---
The Staff 工作人員
In AO it's those wearing orange. They are everywhere to maintain order. One of the behind the scenes roles as well. Salute to them!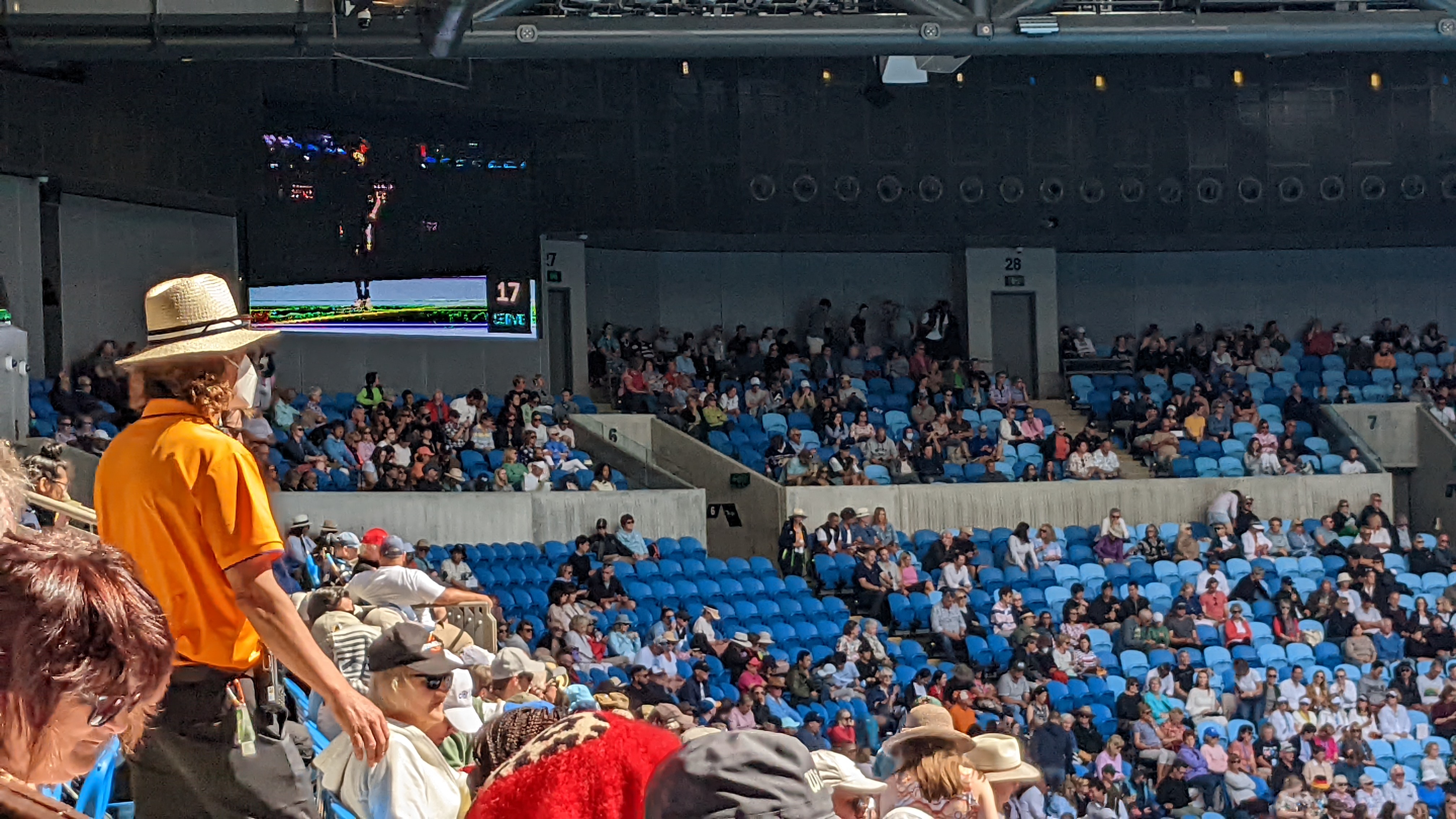 現場人員很重要,他們到處都在,須要維護場館秩序等等,澳網的工作人員穿的是橘色的,很顯眼。向他們致敬!😊
---
The Billboard 現場看板
There are a few billboards all over the site but the most important ones for on site audience are those big ones hanging high. We don't have the information like those before the TV, so the information or images from these are very important - real time scores, replays, player takes and some numbers too!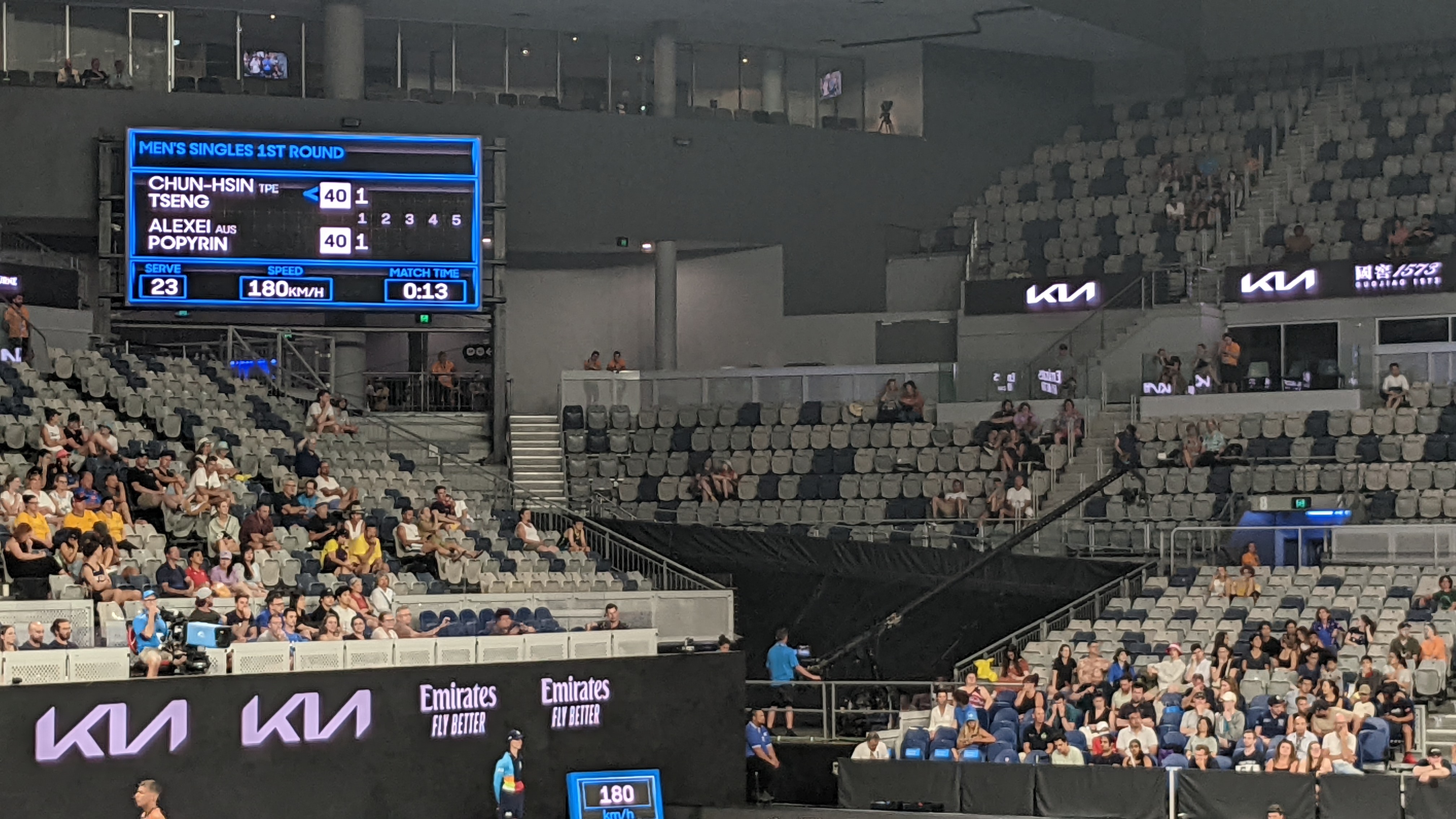 現場看板很重要,尤其高懸的大看板們,因為現場觀眾雖然可以直接看球,但我們跟電視前的觀眾差別是,我們需要一些可以顯示在螢幕上的即時訊息或影像:例如比賽分數、動作重播、或是球員鏡頭等等,否則可能在現場還一頭霧水呢!😂
---
---
🎾 Sharing on Hive is a must and I'll use #dao23 (Dean's AO23) for a special tag to share my trip and experiences here at Melbourne and at Australian Open 2023 aka AO23! 🎾🌞😎
🎾 這次的澳網賽事現場見證與墨爾本旅遊,我將用 #dao23 來整理分享在Hive上,敬請各位旅遊粉、運動粉、網球粉鎖定收看喔!😄
🌞😎我們來了!墨爾本澳網大滿貫🎾🎾Australian Open at Melbourne!!
【AO23】It was Novak's night 🎾 這是喬科維奇之夜
【AO23】The Day Before At Melbourne Park 🎾 澳網爭霸前一天的墨爾本公園
【AO23】It's A Party at AusOpen 🍺🍷🌭澳網就是一場🎾狂歡派對
墨爾本基地:Crowne Plaza Melbourne
🎉恭賀新喜,祝大家兔年快樂喔!Brunch at Higher Ground
---
---