Zachodnie wybrzeże [#123]
Przemieszczam się powoli na zachód. Jestem już mniej więcej w połowie pobytu na Teneryfie, a jest jeszcze tyle do zobaczenia! Zachód to chyba najbardziej turystyczny, najbardziej tłoczny, krzykliwy i dla mnie osobiście odpychający fragment wyspy. Wielopiętrowe hotele, pola golfowe, kasyna, niesamowity pierdolnik sklepików z chińskim gównem, luksusowych restauracji i kiczowatej architektury. Nie tego szukam. Nie dziwię się jednak wcale, że ta część wyspy okupowana jest przez turystów. Panuje tutaj najbardziej sprzyjający klimat. Jeśli przyjeżdżasz na Teneryfę na tydzień, to tutaj masz najwiekszą szansę, że ten czas będzie słoneczny.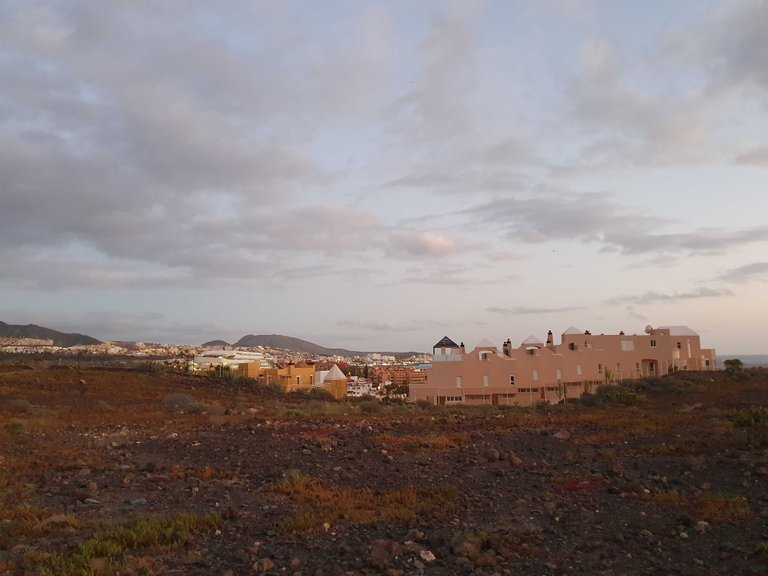 Odwiedzam tylko jedno konkretne miejsce, plażę Diego Hernandez. Polecił mi ją kumpel, który trochę czasu tu przesiedział, znajduje się ona tuż za miejscowością La Caleta. Oddzielona kamienistą rubieżą i jeszcze jedną zatoczką, jest dość zaciszna i odosobniona (chociaż wcale nie bezludna), żeby wystawić do słońca gołą dupę. Żółty piaseczek, tym razem znalazł się na plaży zupełnie naturalnie. Prawie wszędzie jest czarny. Do tego przejrzysta woda i słońce prawie cały dzień. Akurat był przypływ, także plażowicze zostali nieco skompresowani.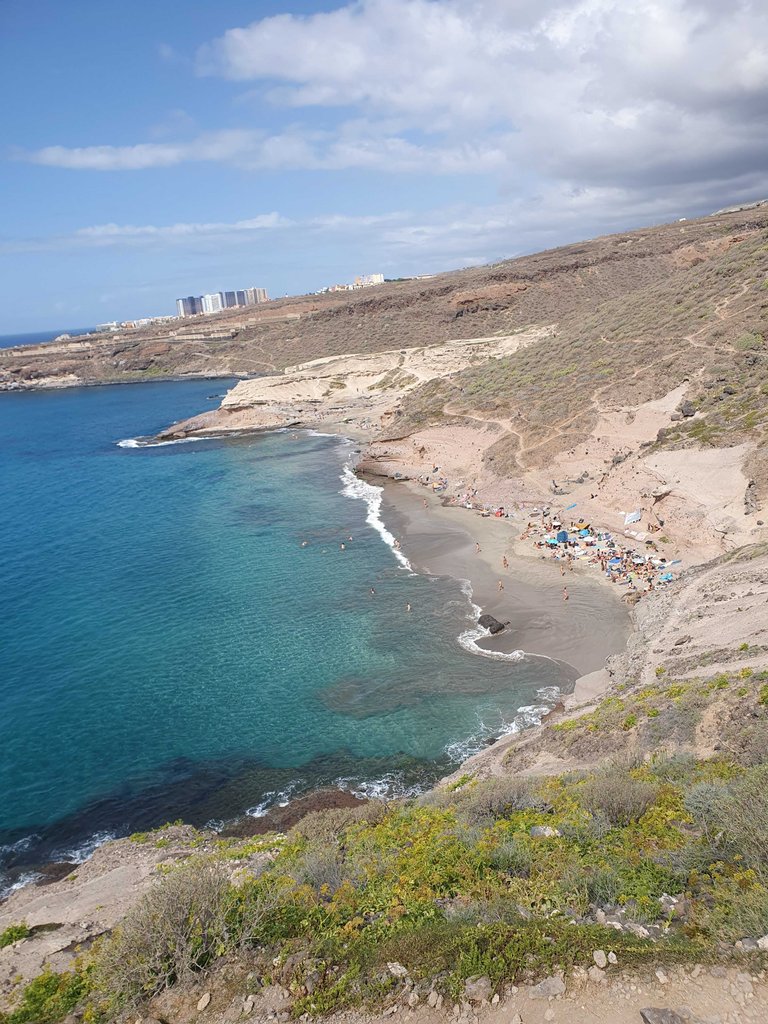 Jedyny glitch stanowił pełen turystów katamaran, który podpłynął pod plażę w pewnym momencie. Wyobrażam sobie pasażerów z elektronicznym przewodnikiem na słuchawkach, które podaje im informacje:
Plaża Diego Hernandez, od La Caleta oddzielona kamienistą rubieżą i jeszcze jedną zatoczką, odosobniona, choć nie bezludna, idealne miejsce, aby wystawić do słońca gołą dupę. Co widać na załączonym obrazku. Proszę sięgnąć po lornetki. Żółty piaseczek znalazł się tutaj zupełnie naturalnie.
Tradycyjnie wrzucam widoczki i skałki. Tutaj bardzo dobrze widać to o czym pisałem tydzień temu. Wulkan wyrzuca popiół, potem po popiele płynie lawa, popiół się zespawał i zrobił taką skałę "keks", a na tym czarny bazalt. Ten keks jest na tyle miękki, że można w nim drążyć jamy. Tutaj ktoś wyjątkowo cierpliwy wydrążył sobie dwupokojowy apartament.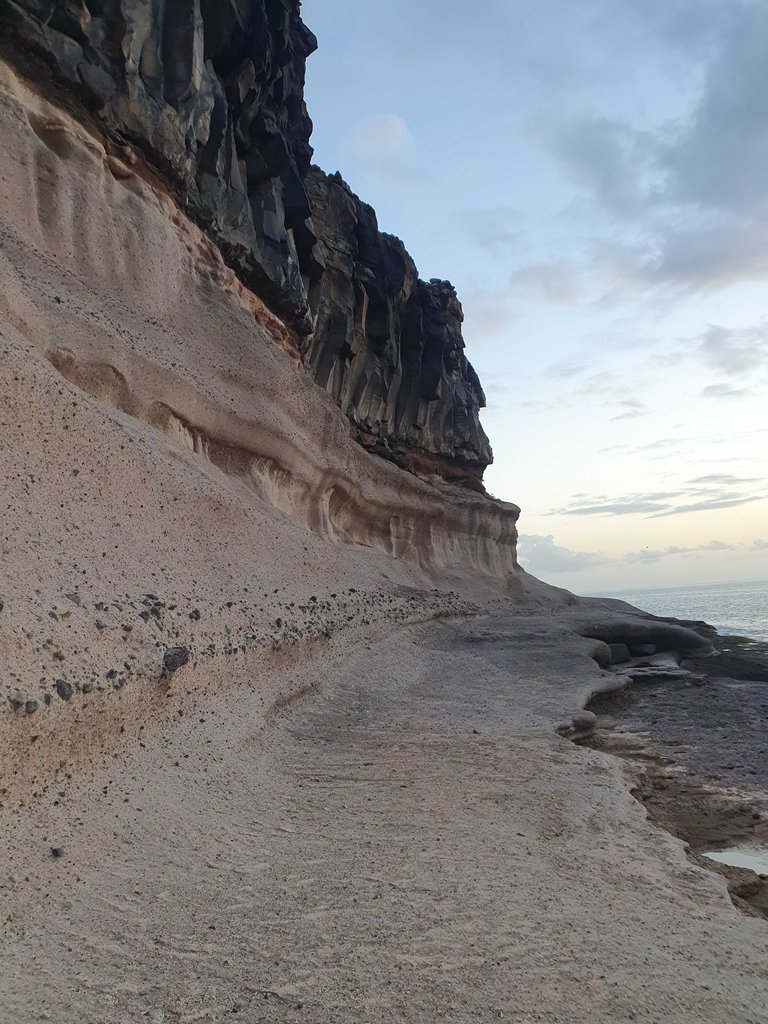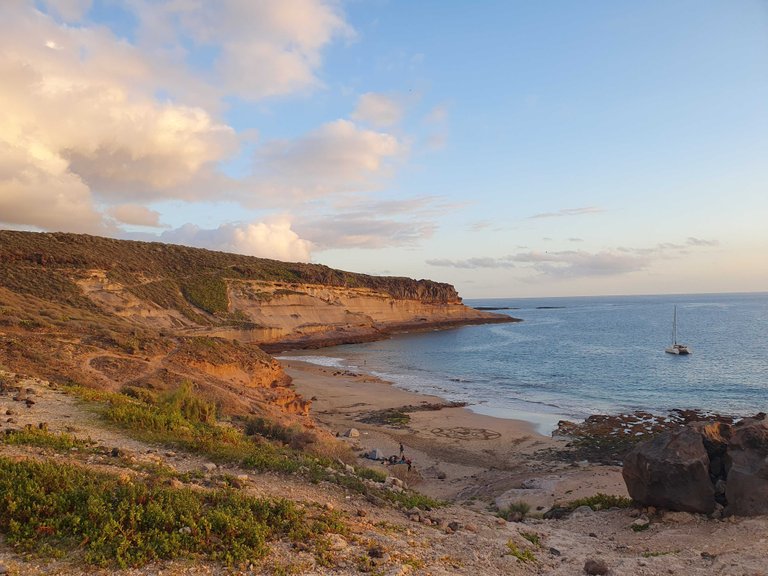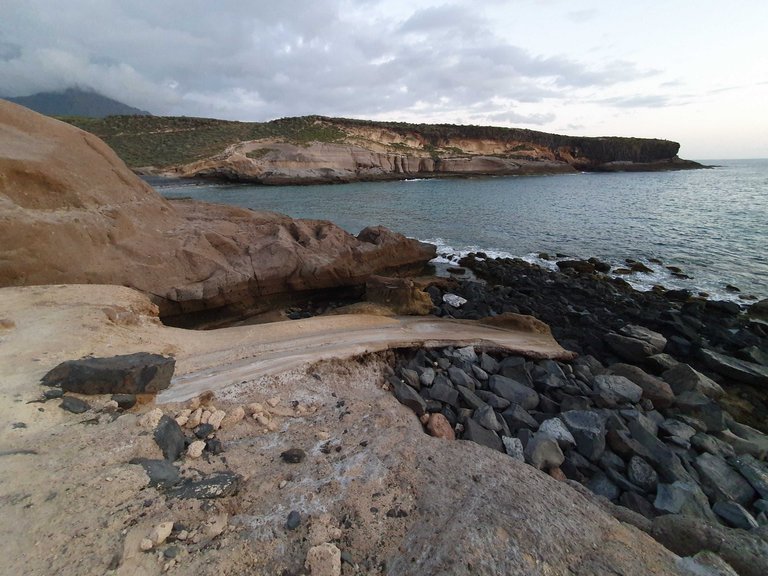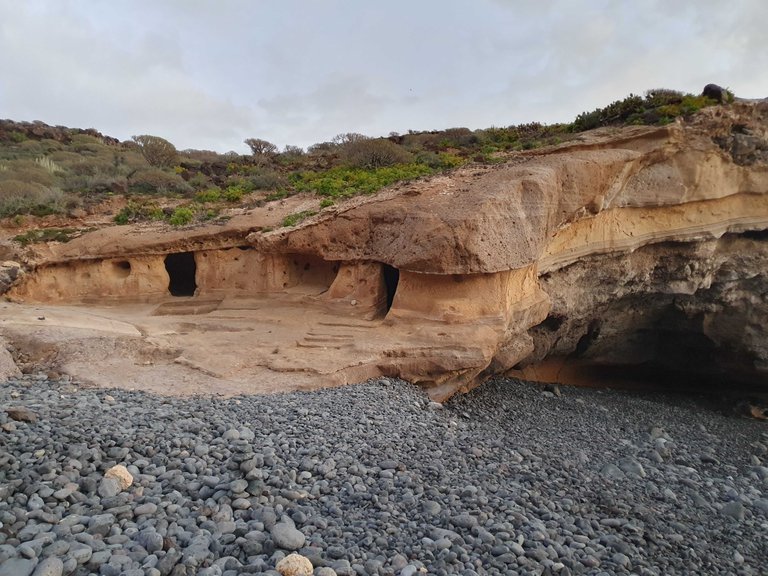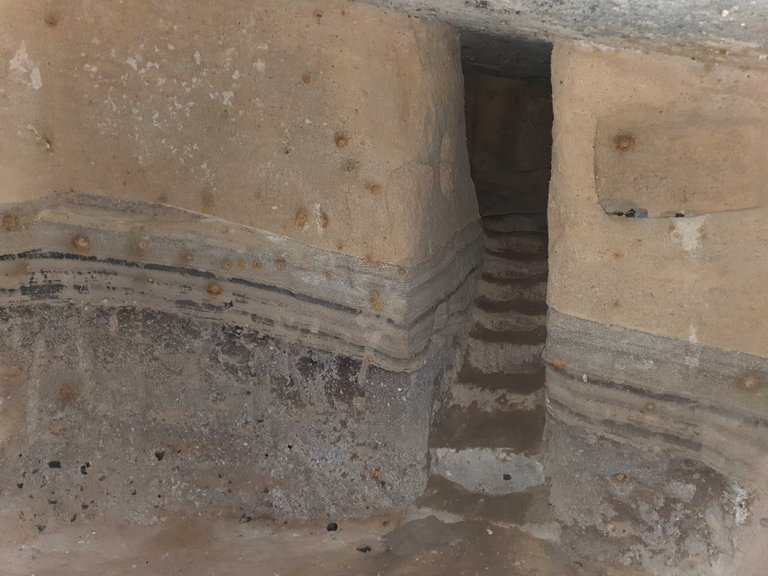 <br/> _This report was published via Actifit app ([Android](https://bit.ly/actifit-app) | [iOS](https://bit.ly/actifit-ios)). Check out the original version [here on actifit.io](https://actifit.io/@deepresearch/actifit-deepresearch-20230220t211820864z)_ <br/> <br><img src="https://cdn.steemitimages.com/DQmXv9QWiAYiLCSr3sKxVzUJVrgin3ZZWM2CExEo3fd5GUS/sep3.png"><br><table>  <tr>        <img src="https://actifit.s3.us-east-1.amazonaws.com/ACTIVITYDATE.png"> </tr>   <tr>        <div class="text-center"><b>19/02/2023</b></div>    </tr></table><table>    <tr>        <img src="https://cdn.steemitimages.com/DQmRgAoqi4vUVymaro8hXdRraNX6LHkXhMRBZxEo5vVWXDN/ACTIVITYCOUNT.png"> </tr>   <tr>        <div class="text-center"><b>19421</b></div> </tr></table><table>    <tr>        <img src="https://cdn.steemitimages.com/DQmZ6ZT8VaEpaDzB16qZzK8omffbWUpEpe4BkJkMXmN3xrF/ACTIVITYTYPE.png">  </tr>   <tr>        <div class="text-center"><pre><b>Daily Activity, Walking</b></div></pre></div>  </tr></table><div class="text-center"><img src="https://cdn.steemitimages.com/DQmNp6YwAm2qwquALZw8PdcovDorwaBSFuxQ38TrYziGT6b/A-20.png"><a href="https://bit.ly/actifit-app"><img src="https://cdn.steemitimages.com/DQmQqfpSmcQtfrHAtzfBtVccXwUL9vKNgZJ2j93m8WNjizw/l5.png"></a><a href="https://bit.ly/actifit-ios"><img src="https://cdn.steemitimages.com/DQmbWy8KzKT1UvCvznUTaFPw6wBUcyLtBT5XL9wdbB7Hfmn/l6.png"></a></div>
---
---