Aug. 11, 22: Routine, ZombieRun, Fall Prep, Oculus, Raven's Event, TV, and Games
[Holy moly! I got sucked into a bunch of React research this morning and the time completely got away from me! 😮 Cutting my posting time quite short this morning, but we'll see how it goes…I do have to say, it's pretty annoying that a significant chunk of the time it takes me to post is spent cutting and pasting because pictures upload in random order. 😡 I asked PeakD to fix it, but I think it's probably something beyond their control.]
I woke up this morning hardcore stressing for no particular reason…I mean, there were several reasons I was stressed, but the time constraints (particularly on getting ready for Fall semester) weren't necessarily all that immediate, so I don't see why I found it necessary to make myself feel the way I did.
I was pretty pissed off to discover that (like last year) the homeowner's insurance was threatening to cancel and charging me a late fee. 🤬 It aggravates me to no end the thousands of dollars I pay them every year, ultimately at the threat of a gun and a cage, and so I'd much prefer that it just gets paid and I don't have to think about it…but the autopay is different from the car and it's still not set up properly. 🤬🤬 Fine, that's one thing, but charging me a hundred fucking dollars for it is complete bullshit and I think they may have lost my business as a result…don't really want to go through the hassle of changing companies again, but that's not really a reason to bend over. Anyway, I was upset and didn't really want to talk to them, so I just paid it. Yeah, I'm pissed about it, but at least it's done and I'm not tripping about it anymore.
Still tripping about not being able to get a syllabus or calendar for Fall…there's still a couple of weeks left, but I'm stressed about not being able to get them on top of not feeling prepared. I did get access to an old WebAssign class from another professor and was able to copy it over and start getting WebAssign set up (as well as the new Discord channel and role), so I did at least get something done. In addition to that, looking at the assignments, I have a slightly better understanding of the syllabus…wasted several days studying chapter 12 when I didn't need to; thanks asshole!
I was also hard stressing about Solairitas. Had several more people selling out (which in itself is somewhat upsetting), but the VP has been slipping and is nearly at seventy (where it will start skipping people which is unacceptable). Probably going to need to shift tiers again, but last time this happened we did recover, but for now it's really bothering me on several levels.
Not much else going on during the morning routine. Cryptos showing a couple percent of green, which was nice, but it's still just sideways basically. Did the usual token shifting and staking and then worked on my post even though I did not want to at all.
Took the dog with me into town to run my weekly errands to the smoke store and the puffity-puff store and grabbed a sandwich for lunch when we got back.
I took him out for a walk yesterday, and today was going to be a Zombierun, so I went without him this time. Put in a solid six kilometers. 💪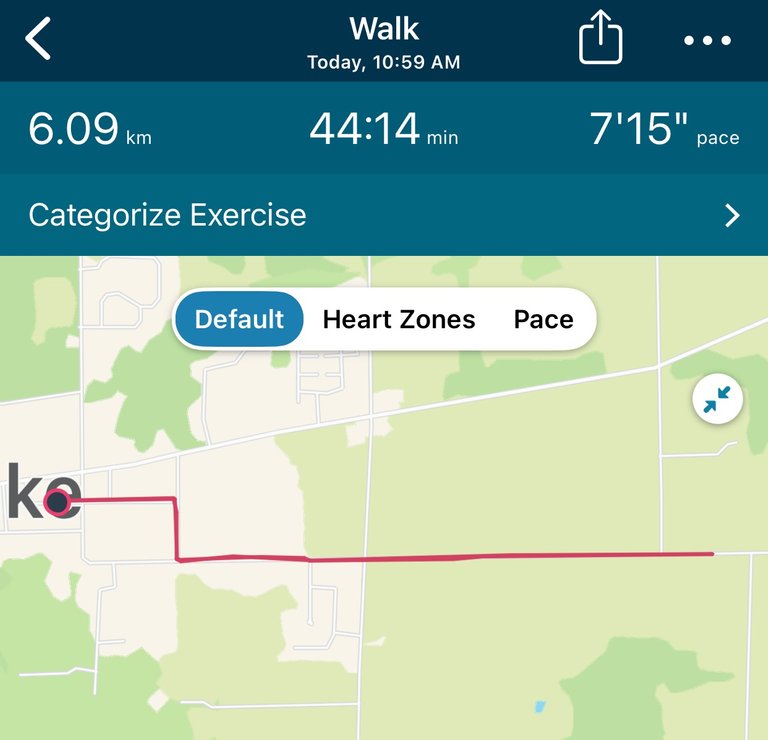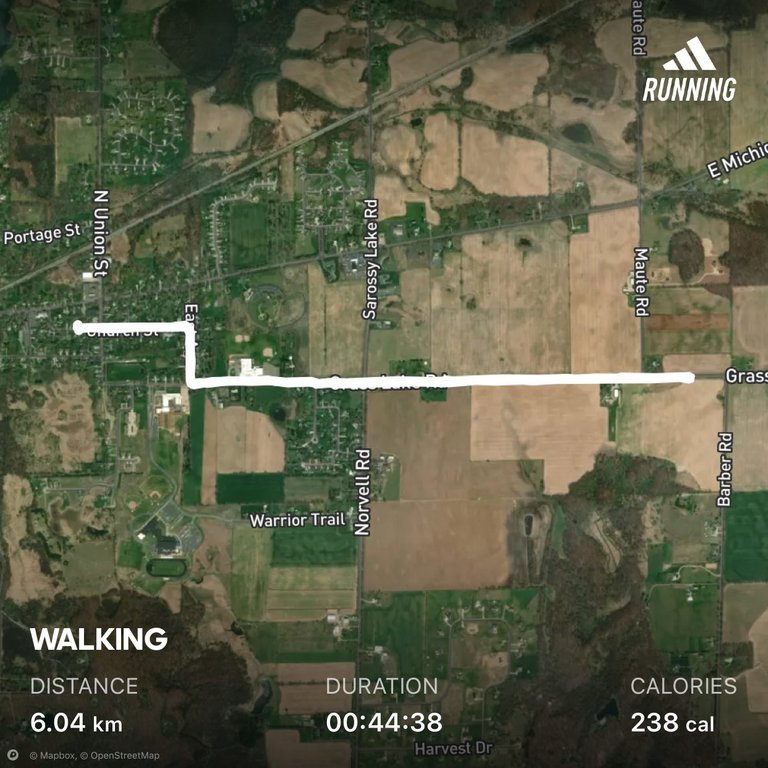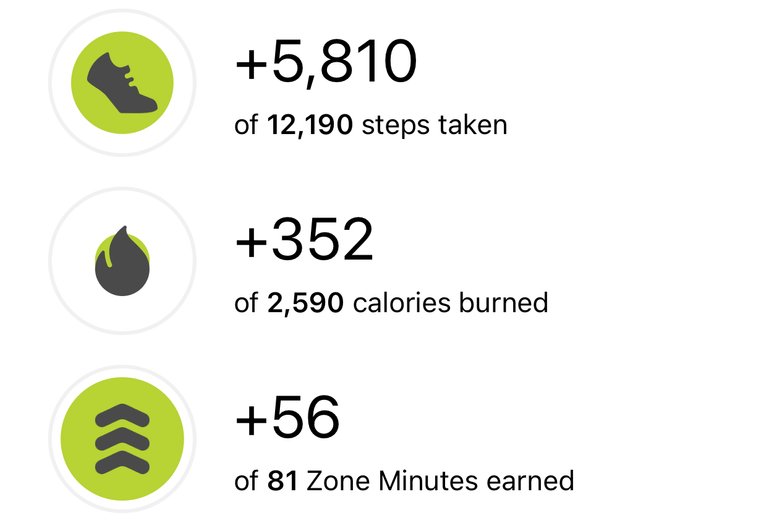 I kept the pace around 7:30 for most of the way and so the zombies were pretty tough, but I didn't get any warnings at all this time and evaded all four. I tried to keep the pace going for the full six, but I killed it again on the last kilometer. 😢
Mission completed, though, and it turns out that on of the characters: Sam is immune to the zombie virus and may be the savior of humanity! 😲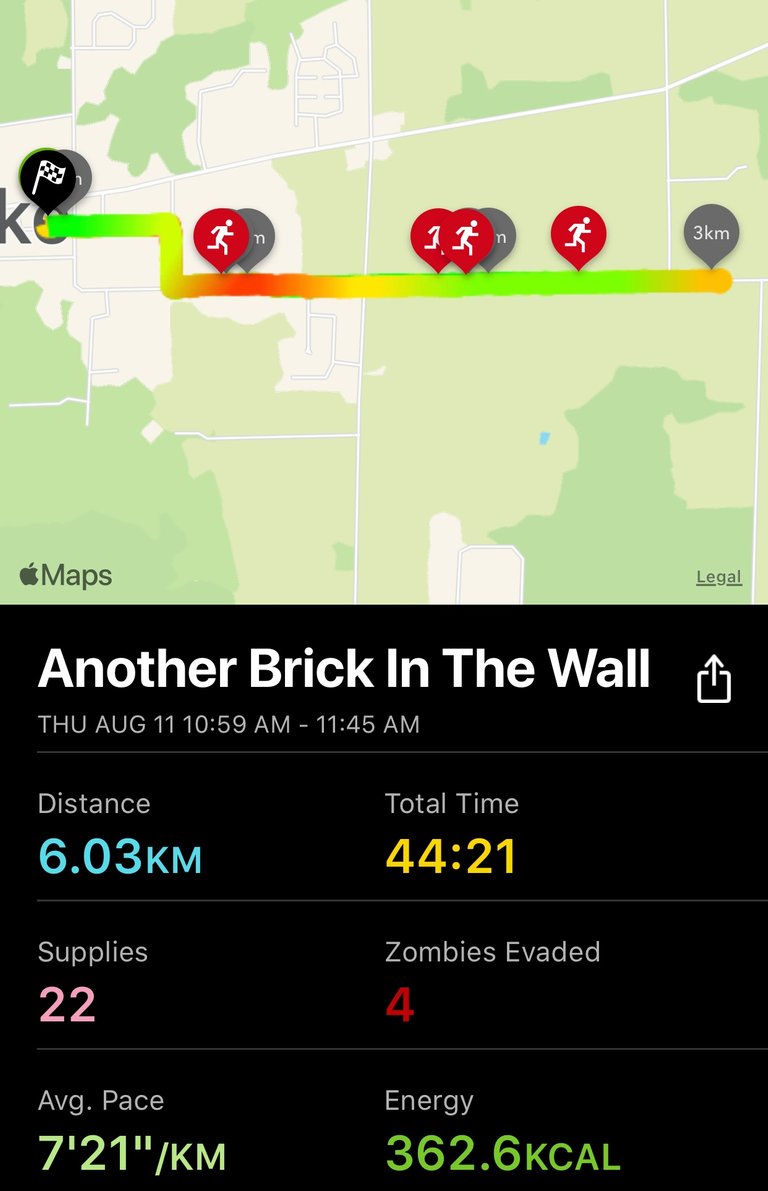 Another beautiful day out. Although I wouldn't mind it about ten degrees warmer, I'm still not complaining. Got a good sweat on regardless.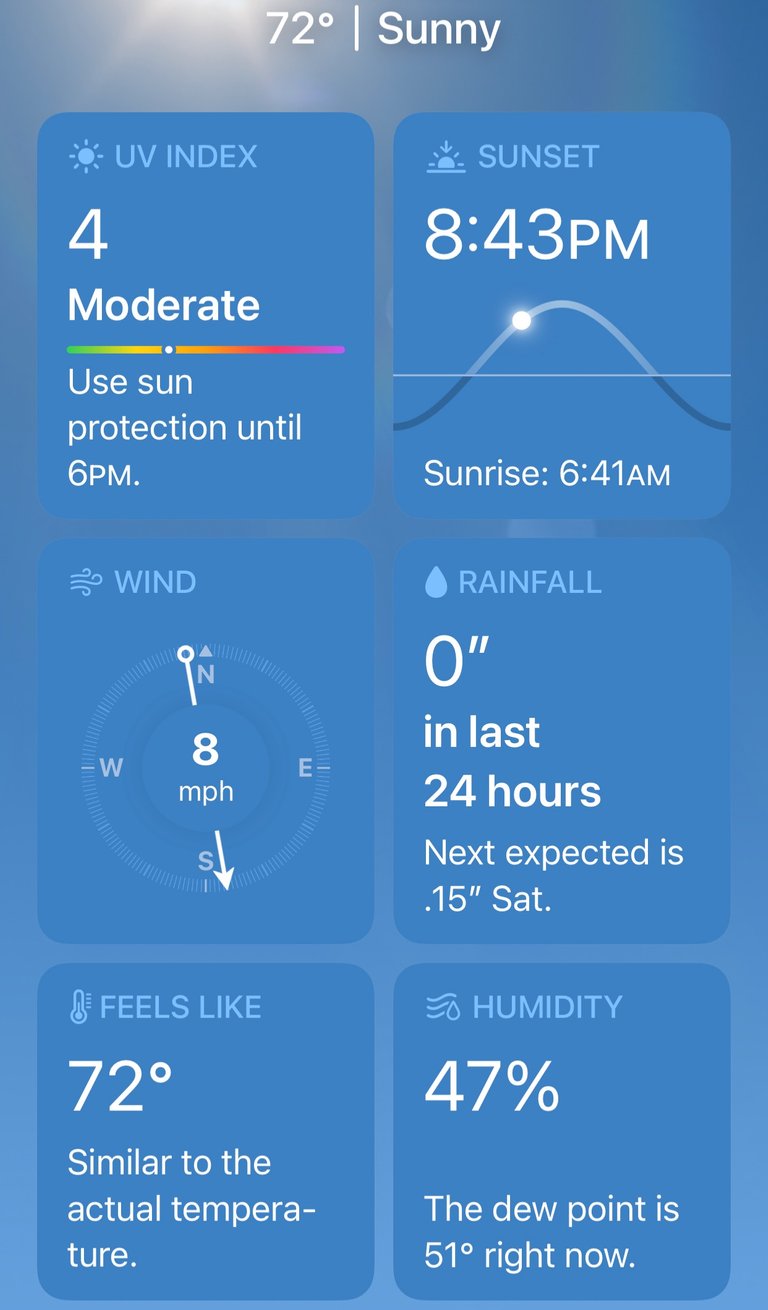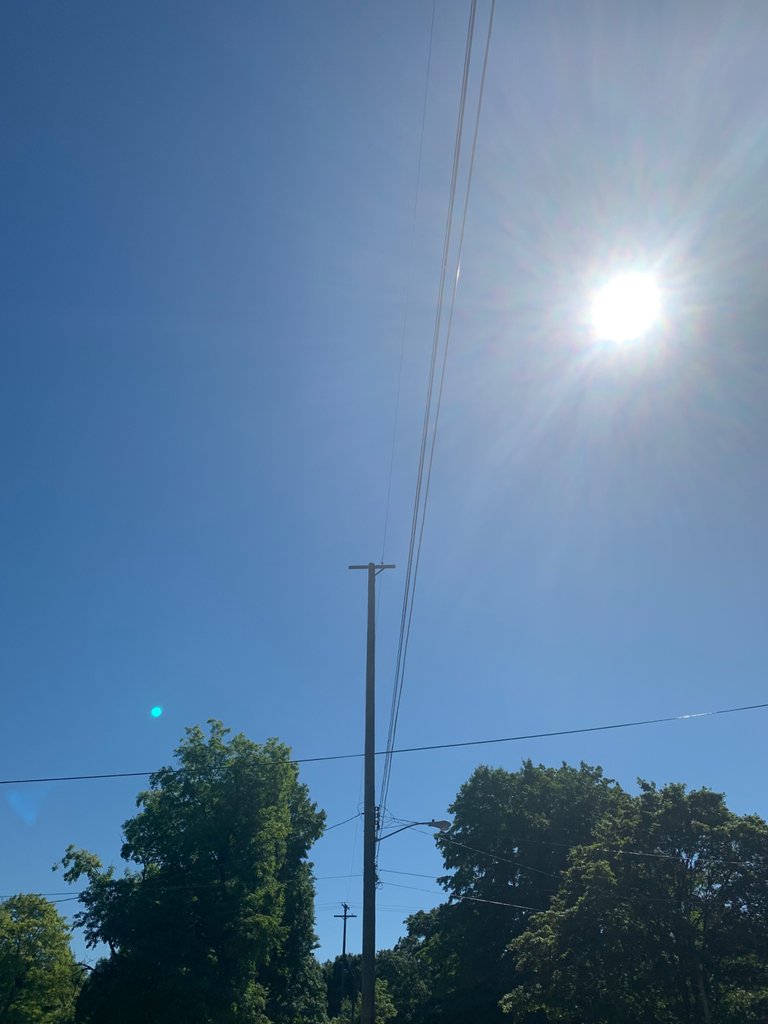 I was thinking about trying to work, but now that the login is finished I'm faced with deciding what task to tackle next…keep flopping between the profile page, the transfer function, and websocket integration. Not being able to pin down a particular goal, what's the answer? Play some Oculus (I know it's Meta now, but Meta and Quest don't sound nearly as good as Oculus, so I'm sticking to my guns.)
Made a little more progress on Shock Troops and then checked in on Discord to find that Raven had an event going on that I nearly missed! Was fun, though, as usual and I got a ton of PIZZA as well as winning three of the battles! 😁 Got some LVL tokens, some more PIZZA, and a Rising Star instrument card. 🤑
After that I grabbed a shower and then Wenche made us some pancakes for dinner and we watched a weird show Troll. The whole season was nine episodes but only like a half an hour long altogether…worth a couple giggles, but I wouldn't say it's a "must watch." We switched back to Solar Opposites after that (which is a good one) until bedtime.
[Woot! Took some doing, but I made it with a couple minutes left before ten!]
---
At least dShitty income is still positive. Unfortunately, that means that the crises and crime and crap now have an effect. 🤬 If it's not one thing screwing you over, it's another.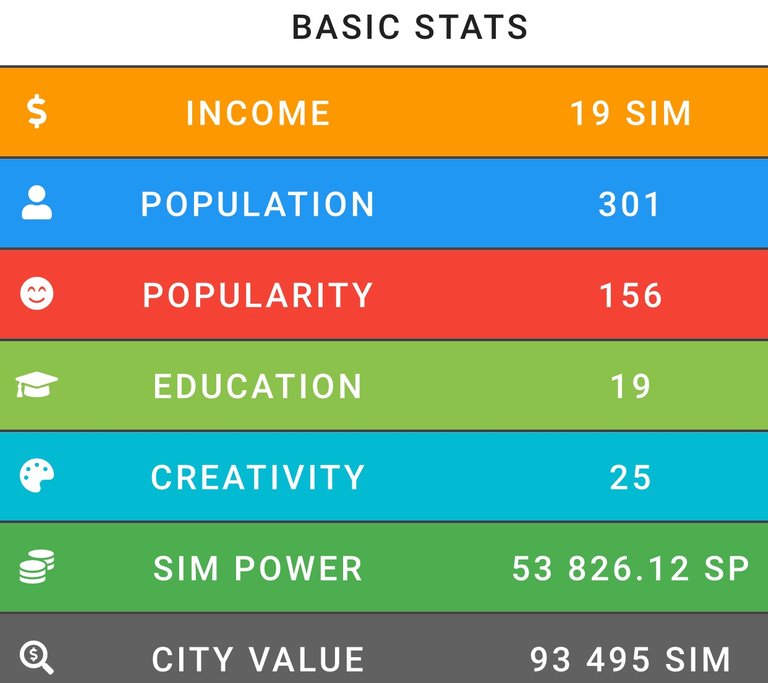 ---
So once the drunks had finally expired on Rising Star, my Ego was nonzero and so I switched over to lessons. Unfortunately, because of the stupid refresh crap (the information doesn't update when you log in) it said I still had Ego when I actually didn't. Hopefully an extra lesson will buy me some more time.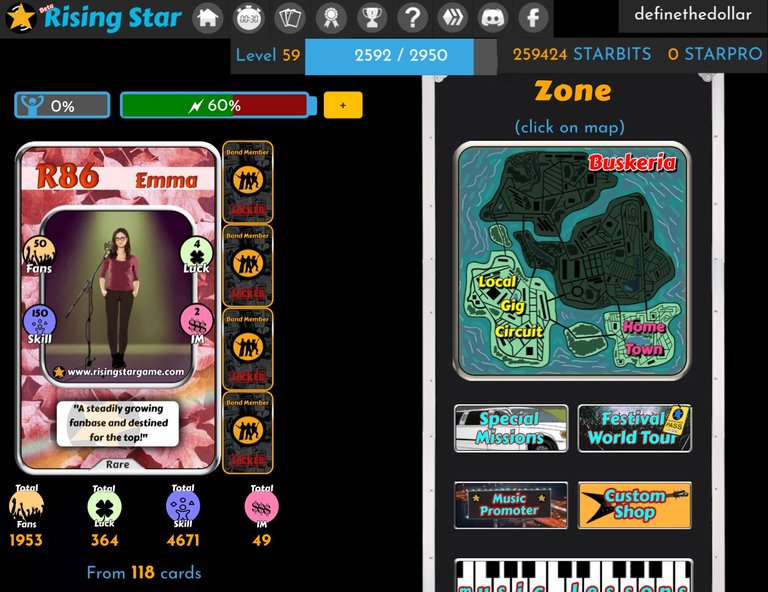 ---
I had big intentions of working at the computer today which never came to fruition and so neither did taking care of HashKings. So far it's only been sitting for a day, so I guess that's not too bad yet.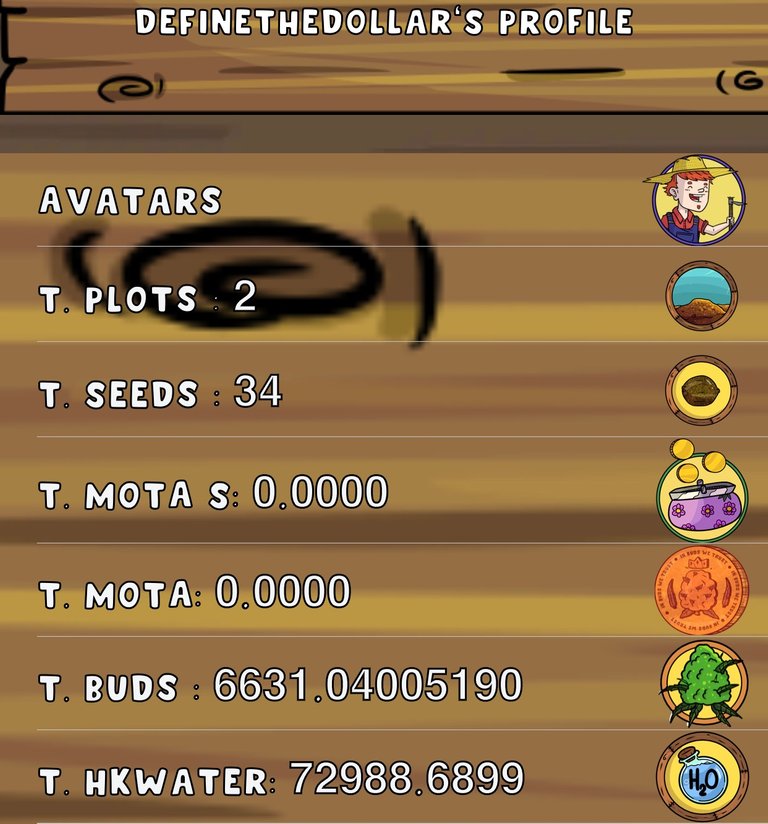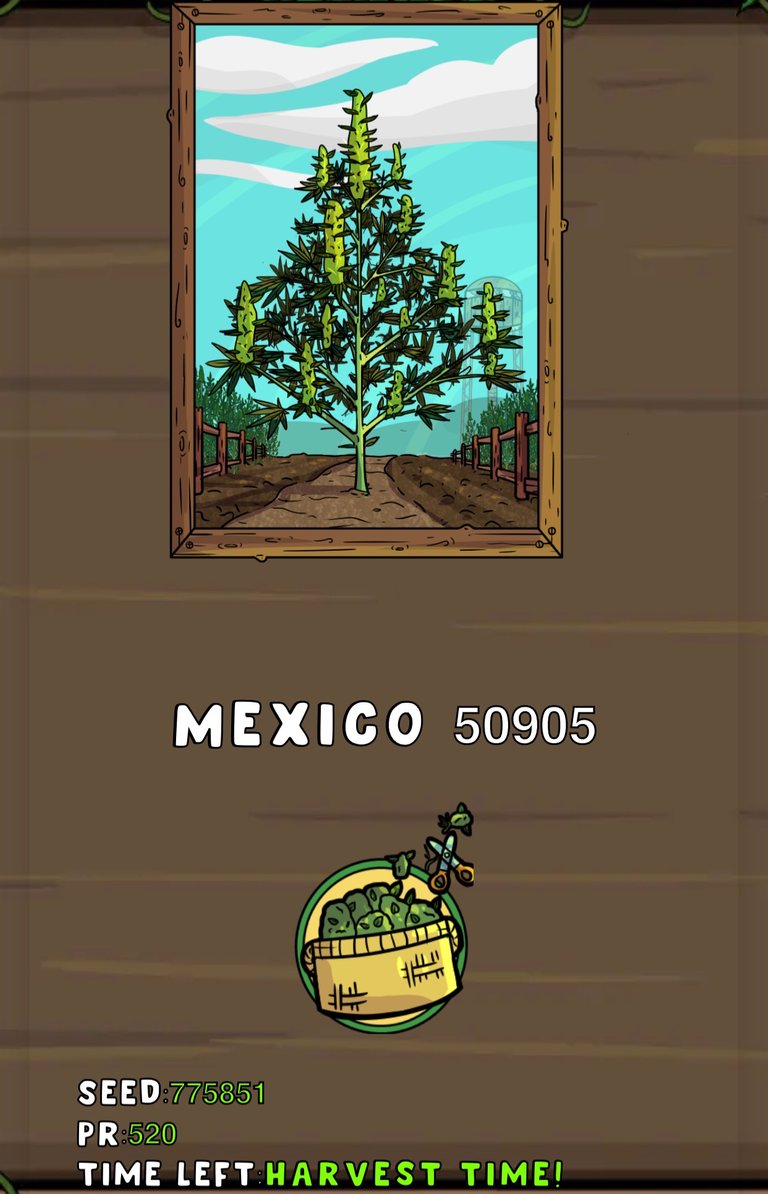 ---
Yet another day that I didn't really even consider playing Splinterlands. I did go in and reset my Focus and got Death today, but I switched it and got Earth, which should have been helpful, but I just never came back to it.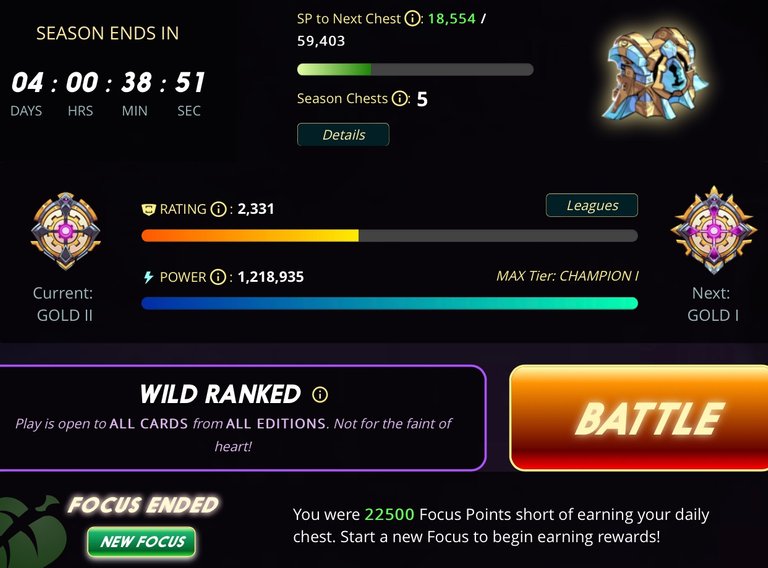 Still haven't made any moves with vouchers, so they're just waiting for some kind of good news or something. Claimed my SPS interest, but didn't stake it again this time. Thinking I might let it build up for a couple days and then swap a bit out.
---

I still do think about doing Wordles basically every day, and I still make myself delete this section of my post every day…need to get back into it.

---
Average Last 7 Days: 13,024
Lifetime Average: 14,774
10k per Day Streak: 14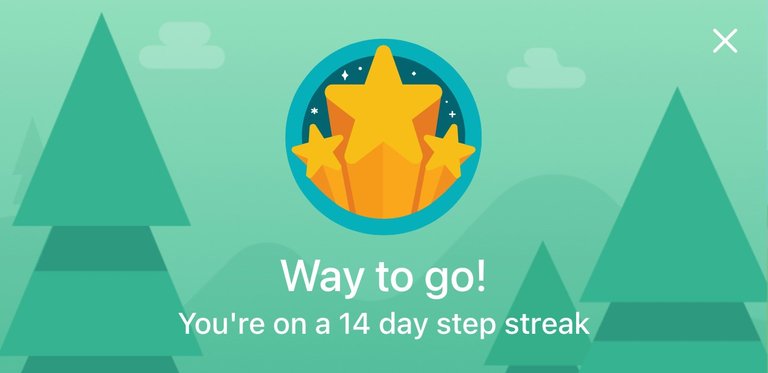 Longest Streak: 204

Distance on shoes: 881.06 km
Distance on hikers: 67.07 km
#AutomaticWin Tally: 422
#AutomaticWin Streak: 0
Longest Streak: 53
#TripleTen Tally: 118
#TripleTen Streak: 0
Longest Streak: 7
#DoubleDay Tally: 233
#DoubleDay Streak: 0
Longest Streak: 37
Highest Floors: 120
Highest Daily Steps: 41,528
Zombies evaded: 4/4
Mindfulness Diary:
Health: 88%
Satisfaction: 85%
Energy: 89%
Productivity: 80%
---
Referrals: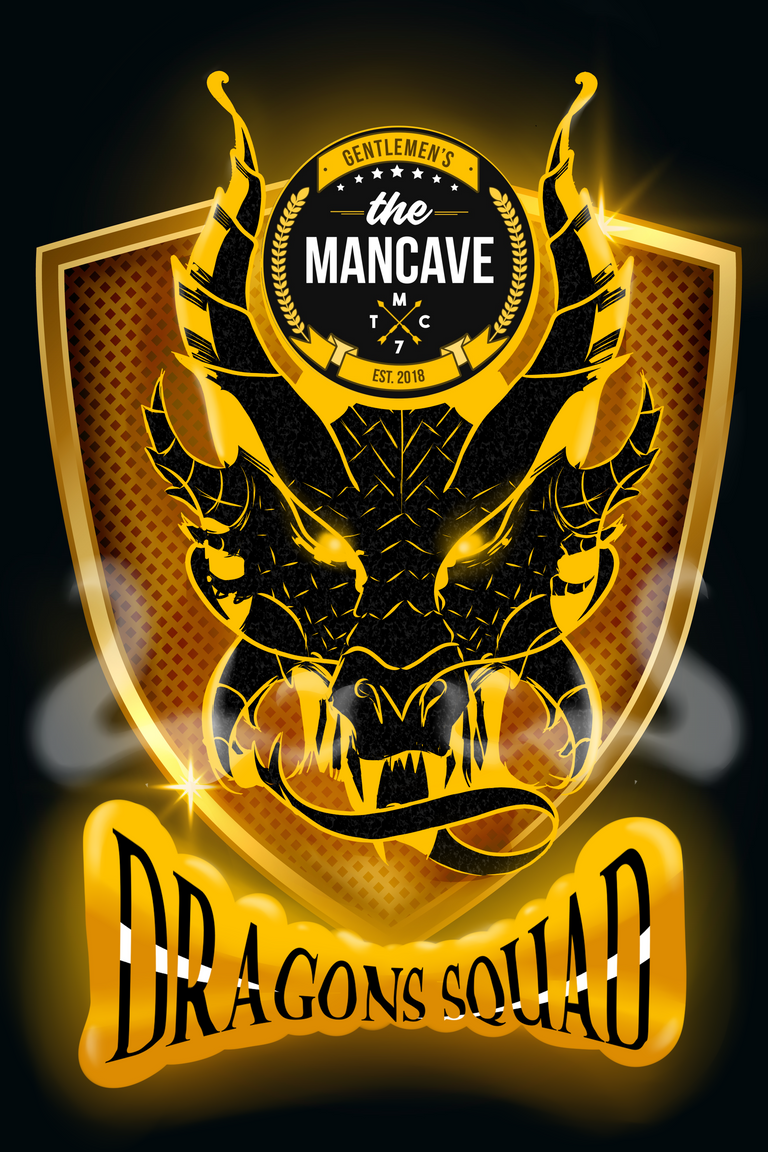 Power up and Hive on!
---
---