Aug. 12, 22: Routine, Walking, Oculus, Pizza Trivia, Web Work, TV, and Games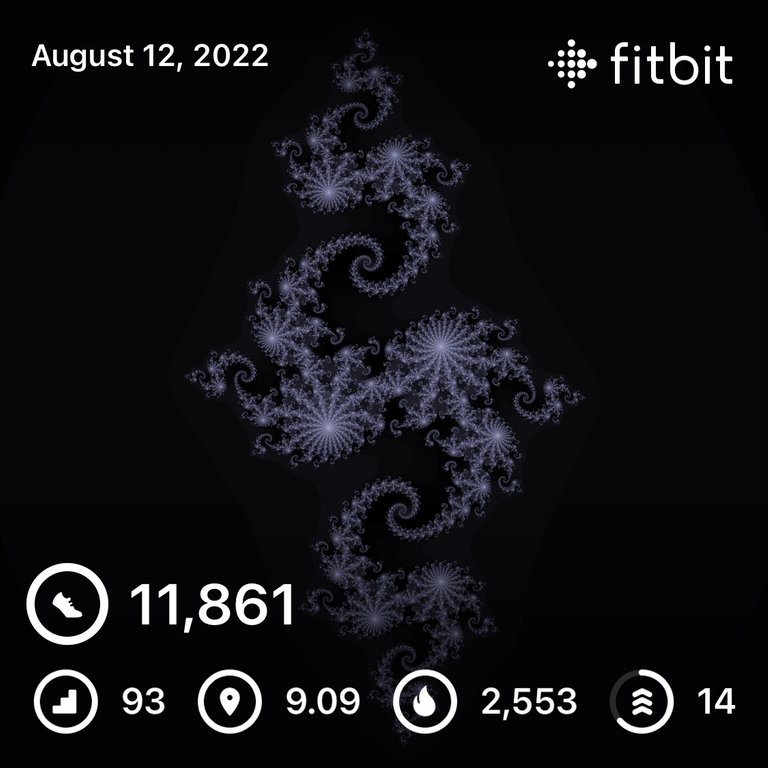 [Was a couple hours short on sleep last night. 😭 At least it's been awhile since I said that, but I'm dragging a bit already. Woke up coding in my head (stuck from yesterday) and been trying to study some more for Fall and my brain already feels worn out. 😢]
Had another proper night's sleep tonight, from about eight-thirty to five-thirty or so for about ten minutes short in total and a good sleep score, so I'm calling it close enough.
I was notably less stressed out this morning than the past two, still have a bit of anxiety here and there, but it was better to the point that I remarked to myself. Otherwise, mostly just all the usual morning stuff. BAL did take a significant spike up, which is nice, but I'm still not recovering against ETH and need it to basically double just to get back to even. 😡 Some small gains in the crypto markets otherwise, but not anything noteworthy.
Did my post and got it published and shared and then looked toward heading out for a walk. I did a Zombierun yesterday without the dog, so I figured I'd take it easy and take him. Was a little disappointed with myself that we didn't go a full five kilometers, but I basically followed his lead and he headed home.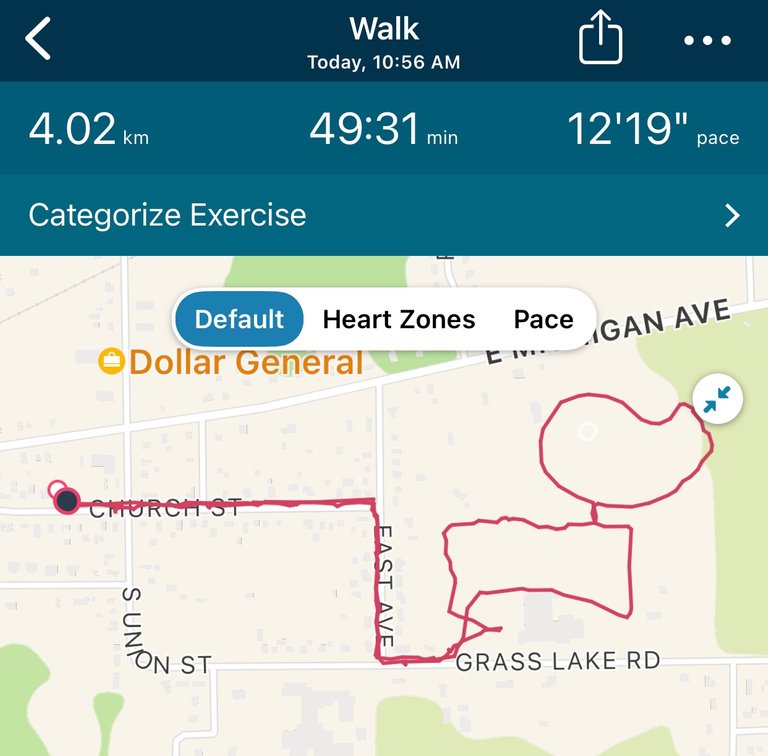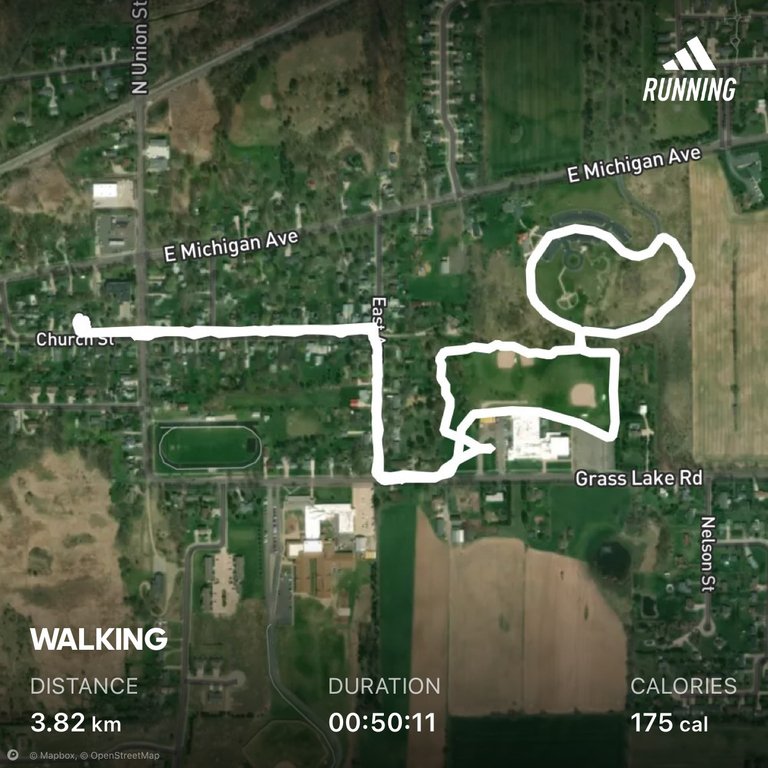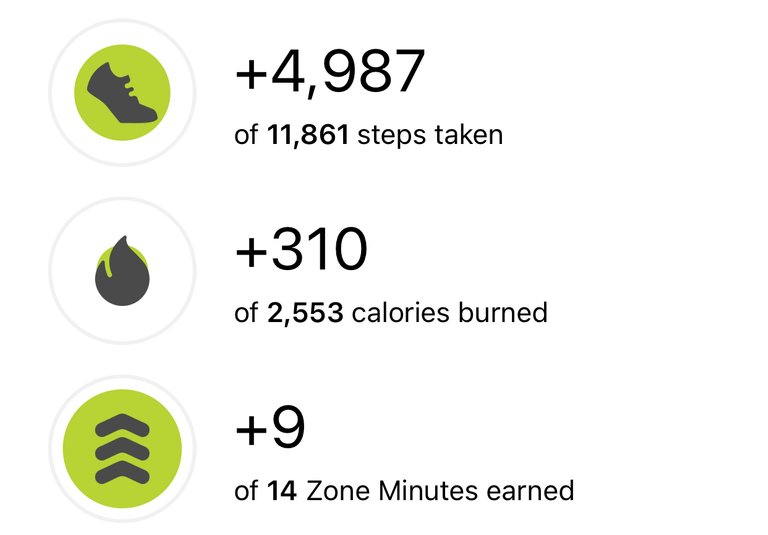 Once again a bit cool for my tastes, but I went with shorts and t-shirt as much for the principle of it being summer as for the clean laundry limitations. 😜 It was fine, though, particularly in the sunshine.
These are the photos I picture in my head on those ass-cold winter 🥶 days: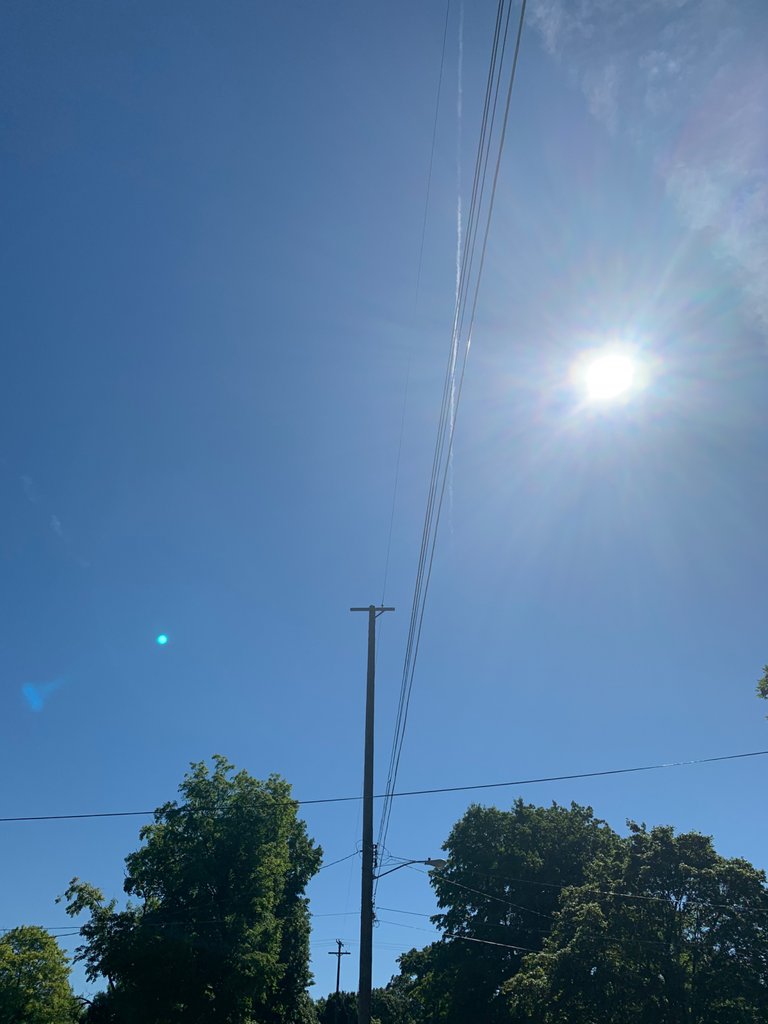 We kind of stuck to the concrete and mowed areas today, so I didn't really see all that much wildlife, but there was a hawk overhead doing its hunting thing. Super cool to hear that screech, but I was a little nervous that it might take a go at the dog…of course it didn't.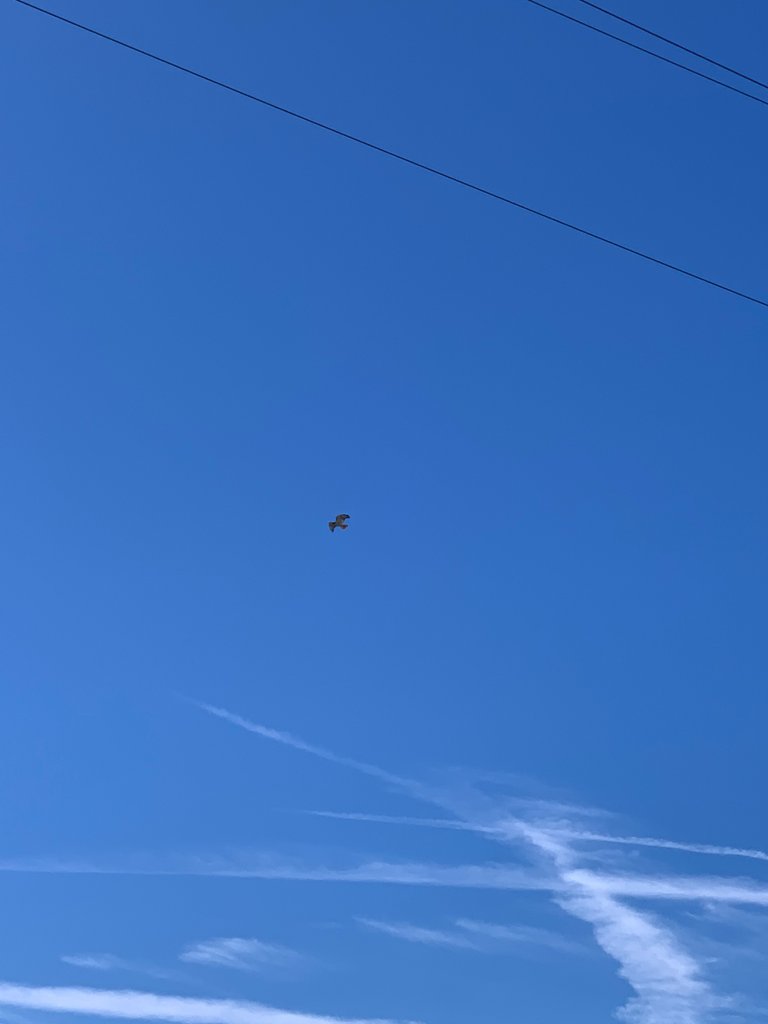 Got back, grabbed a shower and some lunch, and then thought about getting to work before Pizza Trivia. I couldn't resist the temptation to play Oculus, though, and I tried (and failed) to make much progress in Shock Troops. Got a little annoyed with the controller jerking me around, so I did one round of Beat Saber which I hadn't played on forever.
By then it was just about time for Pizza Trivia and I headed over to Discord. I didn't think I did all that well, but the tale of the tape said otherwise and I was able to withdraw like eighteen PIZZA! 🤑
Once Trivia ended I really didn't have any more excuse not to sit down at the computer and so I did. Wasted a bit of time taking care of HashKings first and then started into working on the Profile page and setting up the middleware to check the cookie, verify the JWT, and then pass to router (which should lock down the routes to only validated traffic).
I got the first bit of the Profile page done…getting balances from the database, but I still need to work on displaying them but I got stuck. I'm using cookie-parser as a middleware before my check function, so req.cookies should be populated and available to the function. It seems like everything worked in terms of passing to next(), so the middleware part of it is ok I think, and I did get the data back in the front end from the database…but the req.cookies logged "undefined" and I'm not sure why. 😤 [thinking about this when I woke up kept me from falling back to sleep this morning. 😭]. Hoping that maybe req.cookies.mythix will work? Else I'm at a bit of a loss, in all the tutorials it works just like I have it set up. 🤷
When Wenche got home she made us steaks on the grill and tater tots and salad for dinner and we watched some Solar Opposites until relatively late.
---
Wow! Despite dShitty trying its best to be shitty and throwing three different crises at me today, I still got more than eleven SIM for the day! Sad that my joy in this game comes from it not being as utterly shitty as possible.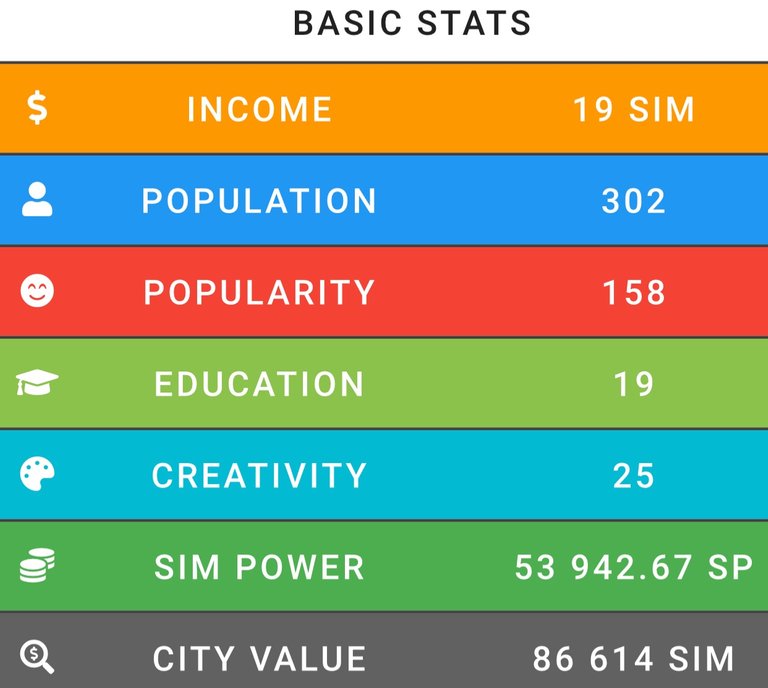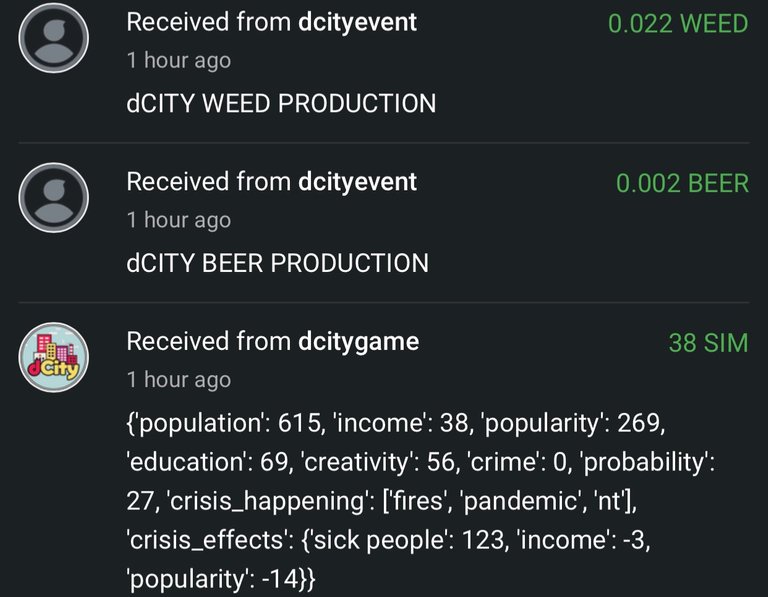 ---
I guess it's been a while since I got any new cards on Rising Star, but I won a new guitar card at Raven's event, so that helps. 👍😁 Otherwise, I ran an extra unnecessary lesson, but remembered to go back in and set another mission going.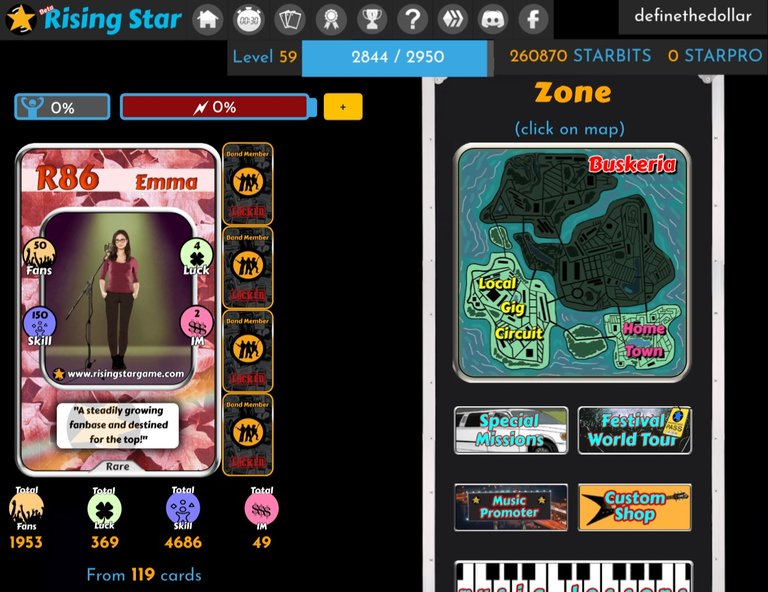 ---
After Pizza Trivia, I sat down to do some work at the computer and figured before I got down to brass tacks, I should take care of HashKings so it doesn't aggravate me just waiting there. Harvested, replanted, and watered…now we wait again. I bought ten pinners (such a pain in my ass that I can't do joints yet), but that process is so fucked and takes such an arbitrary amount of time that I gave up on it…however long later then I got a bunch of friggin' pings from the browser but only received nine of the ten, the other one came even later…their coding really sucks balls and relies on too many third party services (and what kind of programmer names the operations after themselves and leaves a ton of ridiculous spelling errors in all their feedback messages?! "recibe pinner" 😂 - I recognize that English isn't their first language, but spellchecker much?!)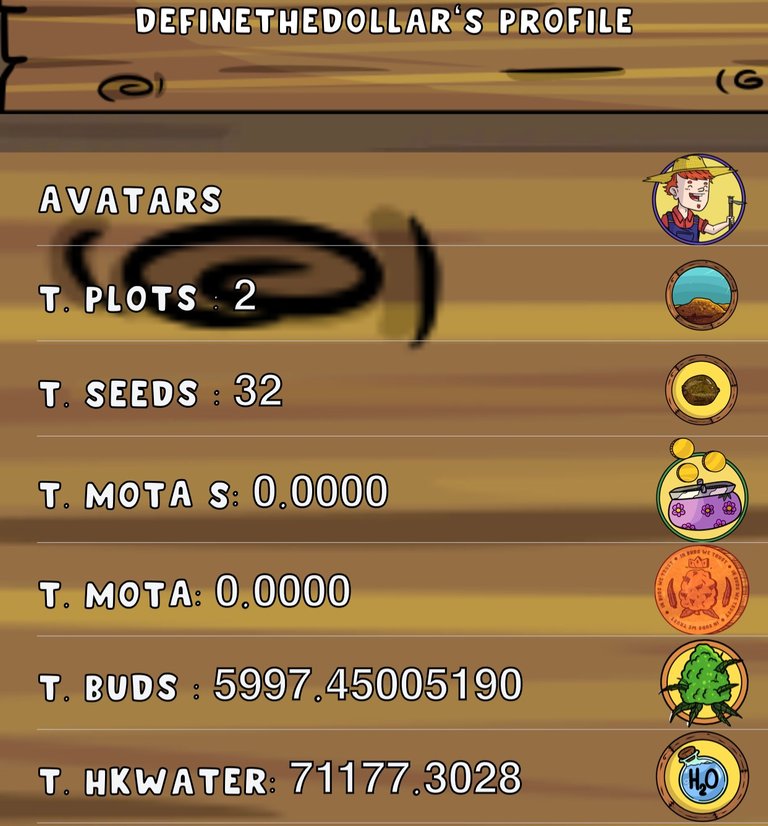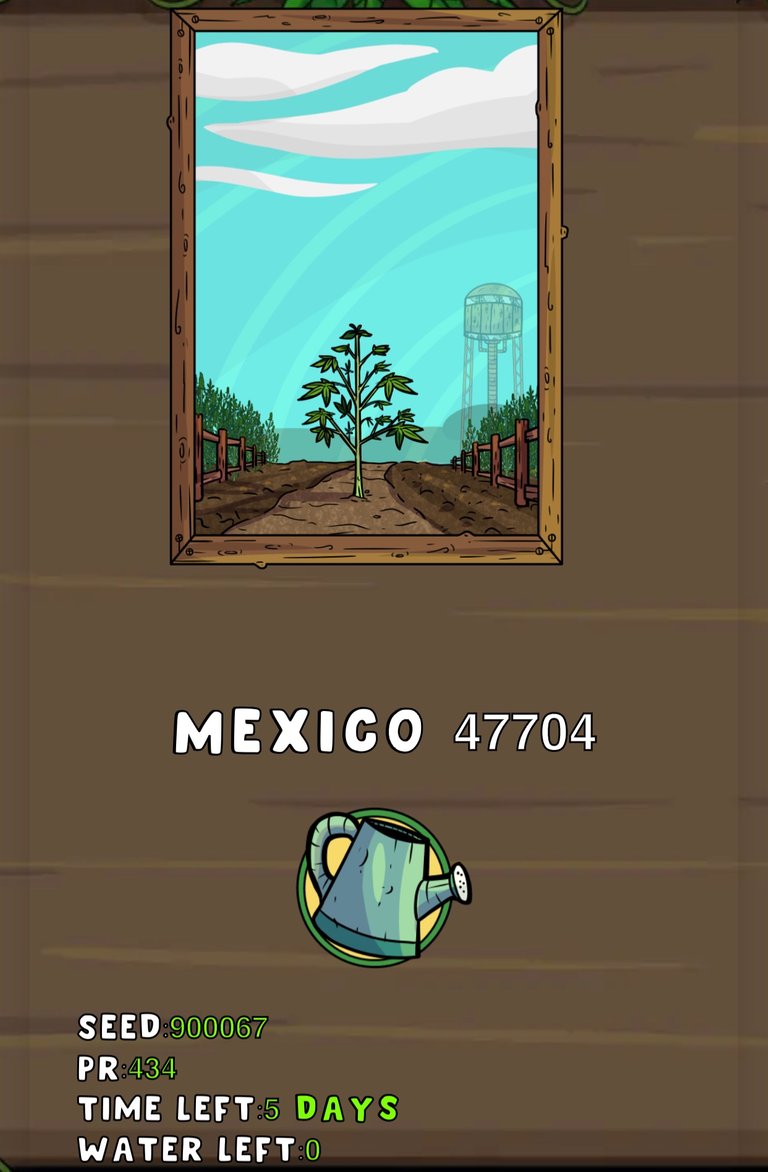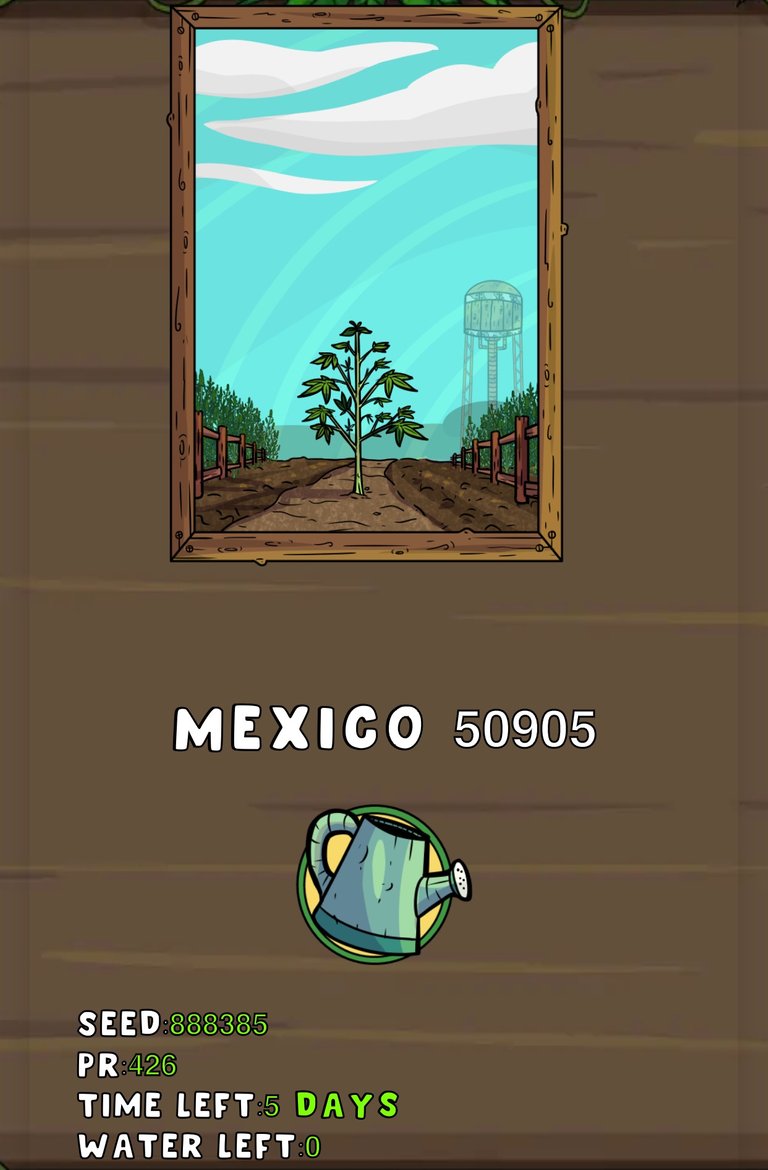 ---
I meant to go in today on Splinterlands and get my brawl battles entered, but I ended up falling asleep and forgetting about it. Still not really had much desire to play.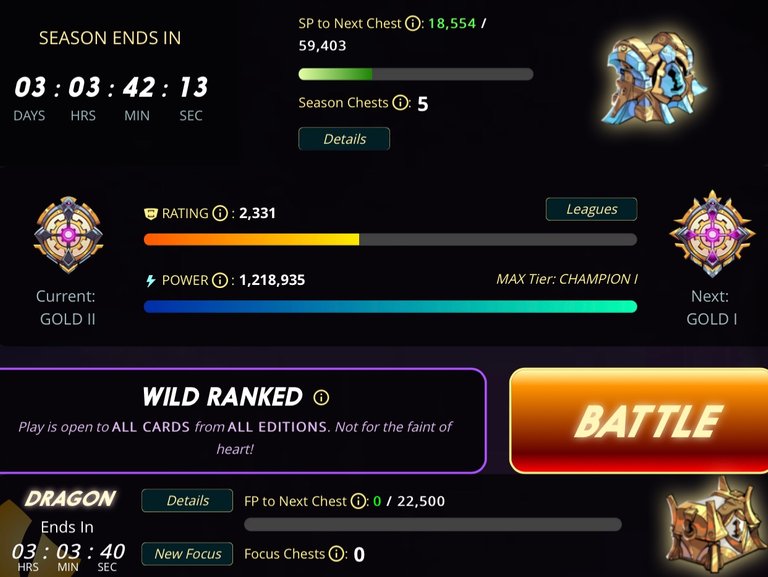 Oi! I just realized there's only three days left and I haven't even gotten out of Gold II. 🤬🤬 Guess I need to give it some gas and see if I can make some progress in the ranks before the reset.
Claimed my SPS and vouchers for today. I'm still just sitting on the vouchers I moved out a while ago…things just trading low and slow across the board mostly. Decided not to stake the SPS again today; letting it build up to swap out.
---

Wordle 419 5/6
⬛⬛🟨⬛🟨
⬛⬛⬛⬛⬛
⬛⬛🟨🟨⬛
⬛🟩⬛🟩⬛
🟩🟩🟩🟩🟩


Daily Quordle 200
5️⃣2️⃣
4️⃣6️⃣


Daily Octordle #200
🔟6️⃣
4️⃣🕛
5️⃣8️⃣
7️⃣🕚
Score: 63


Daily Sedecordle #180
Guesses: 21/21
2️⃣1️⃣ 1️⃣9️⃣
2️⃣0️⃣ 1️⃣2️⃣
1️⃣1️⃣ 0️⃣9️⃣
1️⃣4️⃣ 1️⃣3️⃣
0️⃣5️⃣ 0️⃣8️⃣
1️⃣5️⃣ 1️⃣8️⃣
1️⃣6️⃣ 1️⃣7️⃣
0️⃣3️⃣ 0️⃣4️⃣

---
Average Last 7 Days: 12,874
Lifetime Average: 14,771
10k per Day Streak: 15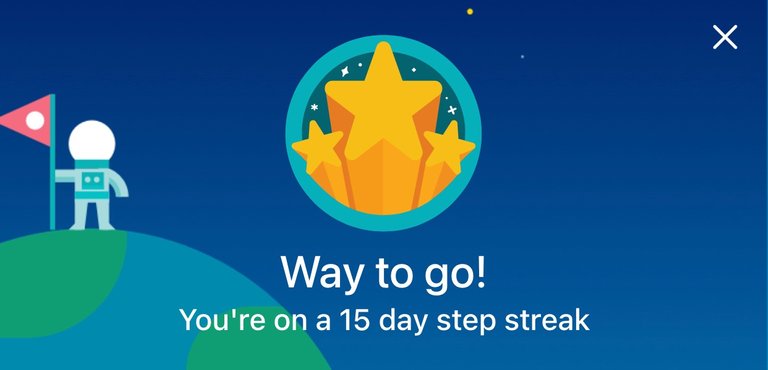 Longest Streak: 204

Distance on shoes: 884.98 km
Distance on hikers: 67.07 km
#AutomaticWin Tally: 422
#AutomaticWin Streak: 0
Longest Streak: 53
#TripleTen Tally: 118
#TripleTen Streak: 0
Longest Streak: 7
#DoubleDay Tally: 233
#DoubleDay Streak: 0
Longest Streak: 37
Highest Floors: 120
Highest Daily Steps: 41,528
Zombies evaded: 0/0
Mindfulness Diary:
Health: 89%
Satisfaction: 85%
Energy: 90%
Productivity: 80%
---
Referrals: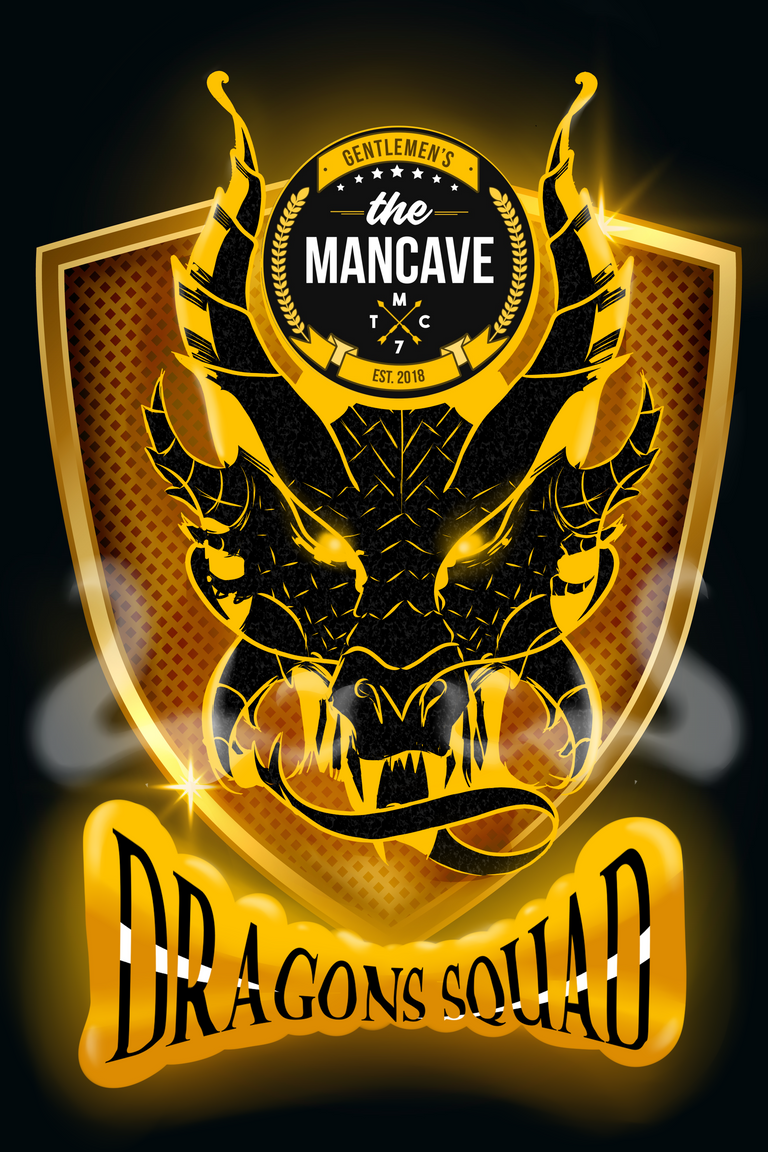 Power up and Hive on!
---
---