Aug. 25, 22: Routine, Studying, Walking, TV, and Games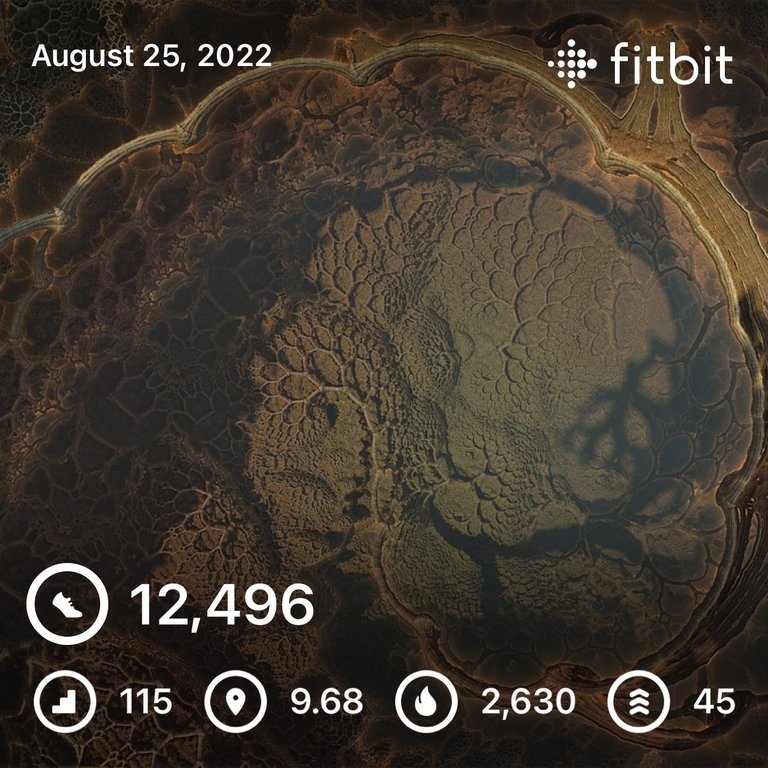 I don't know what happened with FitBit. It split my sleep up into two parts and skipped an hour or more…don't recall being up in the middle of the night, so I'm calling shenanigans. I didn't drag too bad today, but the stress level was still fairly high; although I did finally receive the Algebra materials I need to get ready for Monday, so even though I wanted to be prepared already by this point, I'm in better shape than I was yesterday and so my aggravation wasn't nearly as bad…more aggravated with myself that I keep putting stuff off (could have had the Calculus stuff ready by now - and that one's on me - sort of - the lead faculty did explicitly refuse to help, but that was a while ago).
Anyway, got on with the usual morning routine. Can't say there was really much interesting to note about that. Cryptos were down a couple of percent, did some curation, played some Wombat games, blahdy blahdy. Worked on my post and got it published and shared.
Otherwise, like the last couple weeks, spent most of the rest of the time studying for Calc III. Still been watching and rewatching some of the videos, but been actually running a lot more practice problems and trying to throw myself curveball questions so I can do my best to answer them on the fly.
I tried experimenting with Discord as well. In the past I've used Zoom, but it's limited to forty minutes, so I've used Google Meet. It's alright, but they do have video streaming built into Discord (which I'm requiring students to use anyway) and it would be easier just to use the one thing and not make them download yet another app.
There's a 3D graphing website that will be super useful for class (drawing in 3D is wicked hard) and I was hoping to be able to do a screenshare. While it is possible to share the screen, I'm running the video on the phone…would need to mess around with it and try to do everything sideways. 😡 So I tried to log in with the computer simultaneously since I have the chat open on there looking for questions anyway. Thought maybe I could keep the video and then switch to sharing the computer screen. I can, but not at the same time. 😭 It boots me out of the video when I share the computer screen.
I'm still going to try and use it (too helpful not to), but I'm thinking it's going to take me a minute to figure out how to go back and forth between the devices during class (need someone else in there to tell me what they see since I can't see it on the other device).
Like I said, I did finally get the stuff I needed for Algebra, and it sunk in that I did teach this class before. It's in ConnectMath, not WebAssign, which explains why I couldn't find it there, and I think I lost my materials in a laptop transition a couple of computers back. 🥴
Anyway, got logged into ConnectMath and the homework and stuff was there, so that definitely saves me the work of constructing it all from scratch…basically just need to set up the Blackboard for Algebra and write up both syllabi and calendars and post them. Oh, and pin the important dates in the Discord. Not too bad, hopefully only a couple hours of work…need to get it done though and stop torturing myself over the weekend.
Also, since I finally had the information, I was able to take care of some student questions I'd received in email but didn't have the answer for, so that took a few things off the ToDo list that has built up a bit in there. (Had that empty not long ago. 😢)
Been trying to keep with alternating between walking and Zombieruns (partly because I feel guilty when I leave the dog behind, but also to not push my body too hard before I'm back in better shape), so I took the dog out to the nature trail to run around and sniff. He even got to chase a bunny for a little bit (but didn't come close to getting it 😁).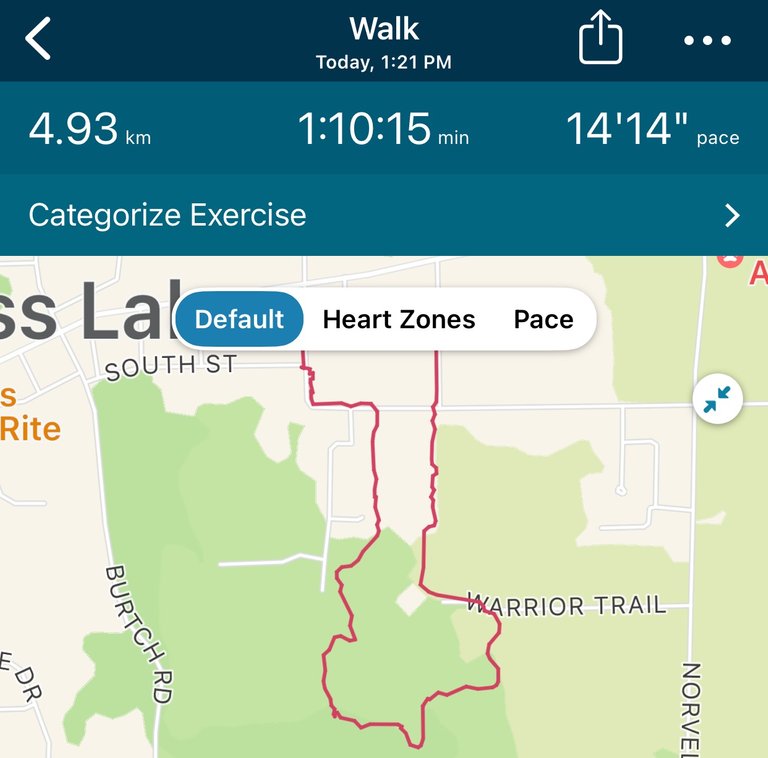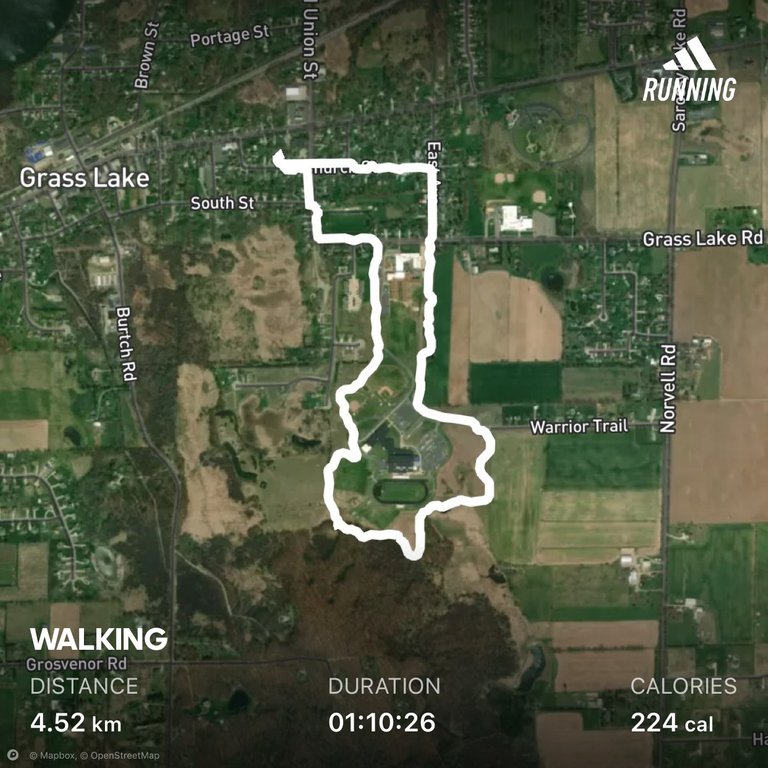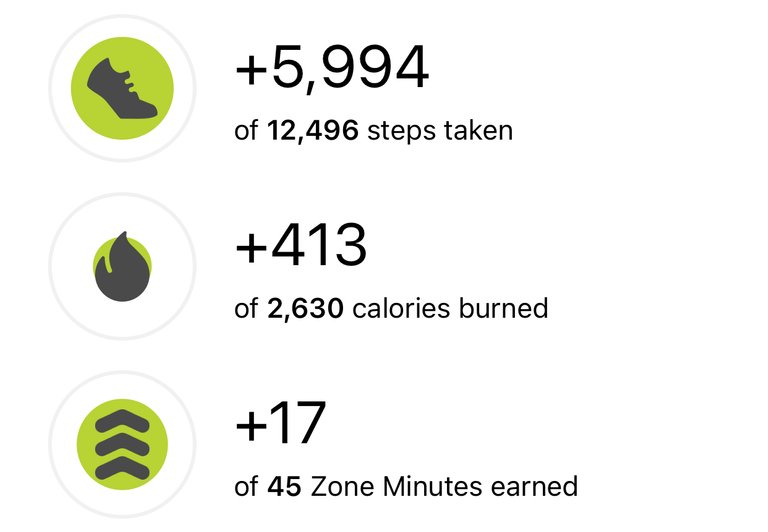 Was a little overcast today, but still warm…in fact, the cloudcover probably kept it from being scorching. I love it, but I try to be cautious with the doggy.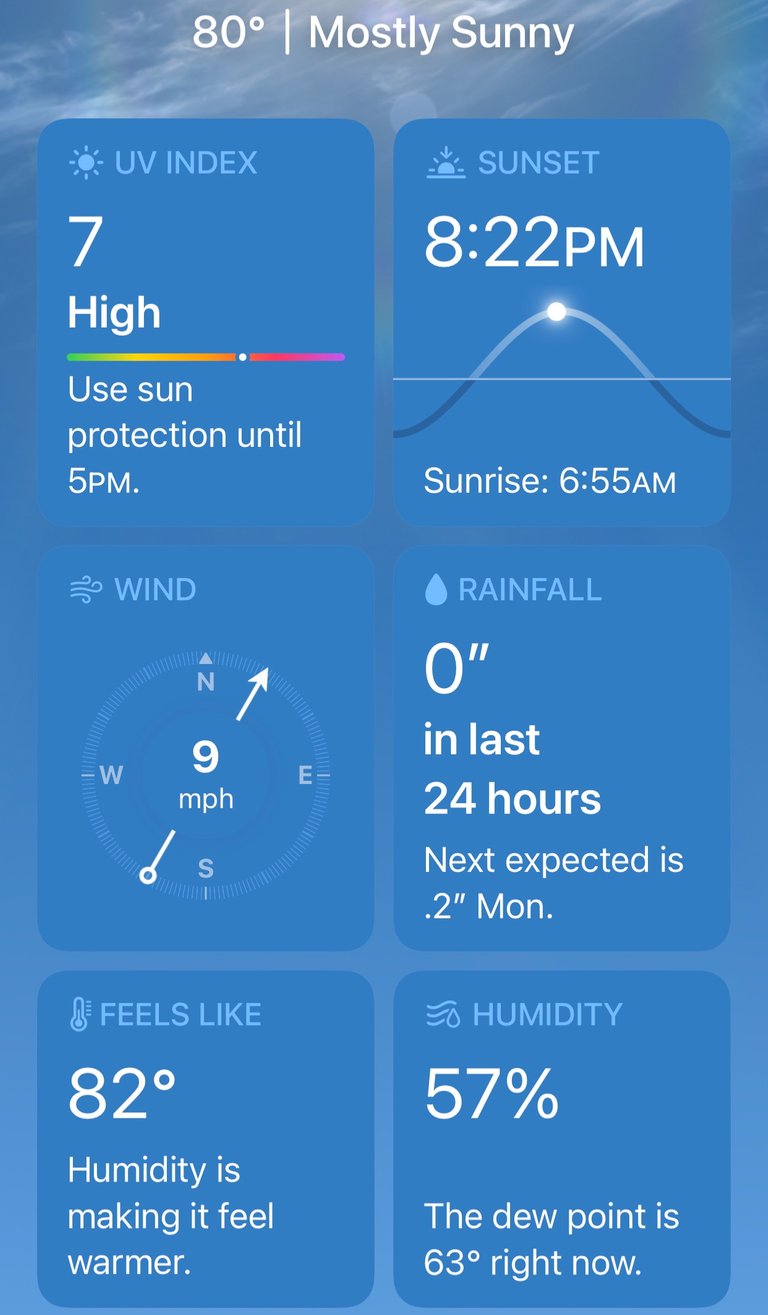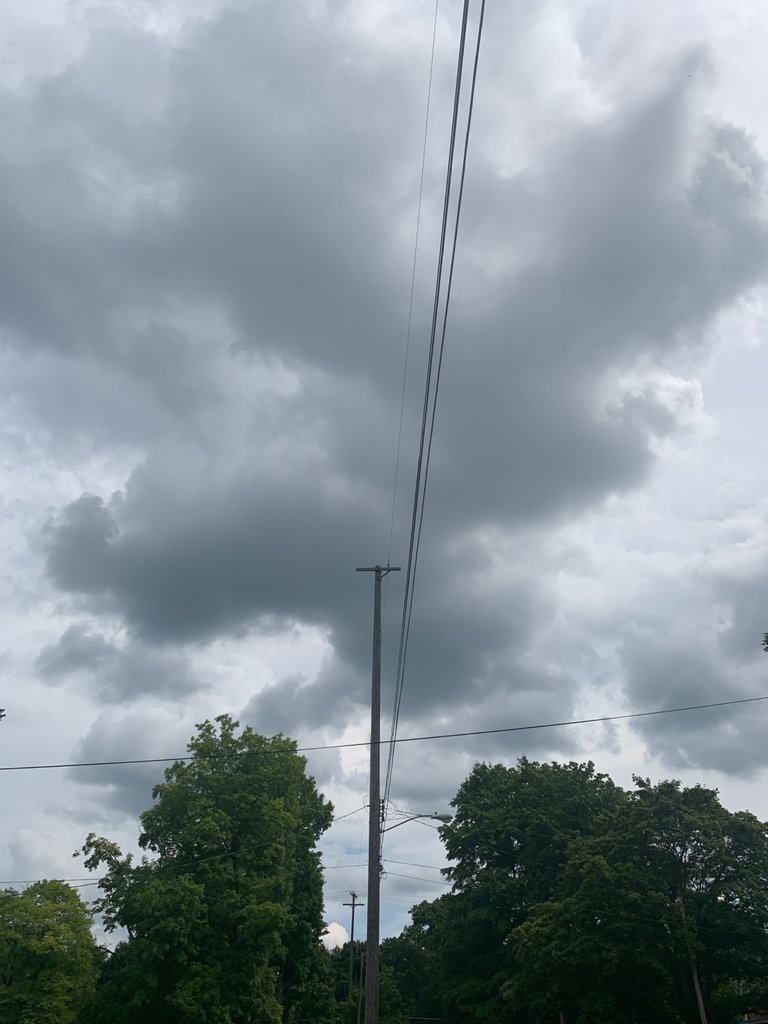 Saw a little frog 🐸 on the path: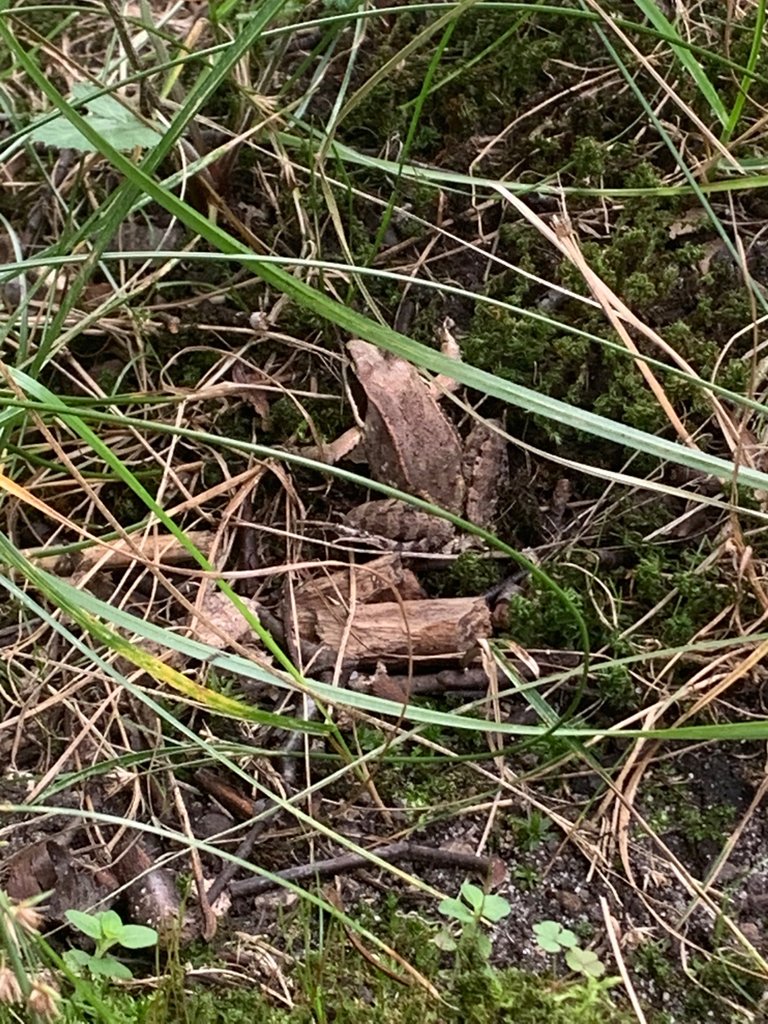 And a couple big turtles 🐢 in the pond. There's one there in the center of the shot and another, harder to make out, to the right:
Don't ask me where the rest of the day went. Basically more studying and practicing Calculus. Wenche had an appointment after work, so I grabbed some leftover turkey taco for dinner and then played some games until bedtime.
---
Hrm, my dShitty stated income seems to be falling again. 😡 A portent of things to come? Got a Shopping Mall robbery as well, 'cus why not?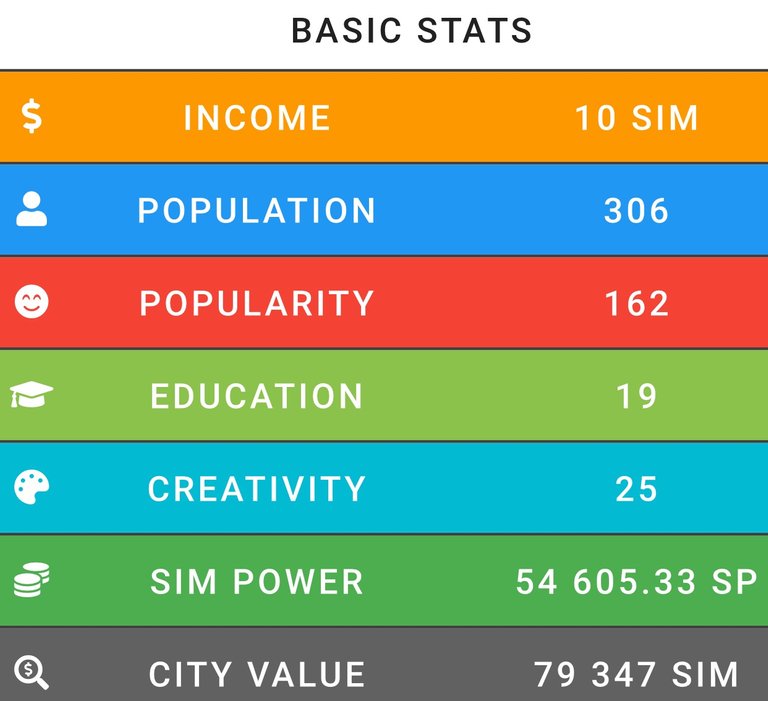 ---
Not much new or interesting happening on Rising Star, but when is there? Did another mission and got some drunks, but it looks like my underlying Ego is still zero for the moment, so I kept on instead of switching to lessons.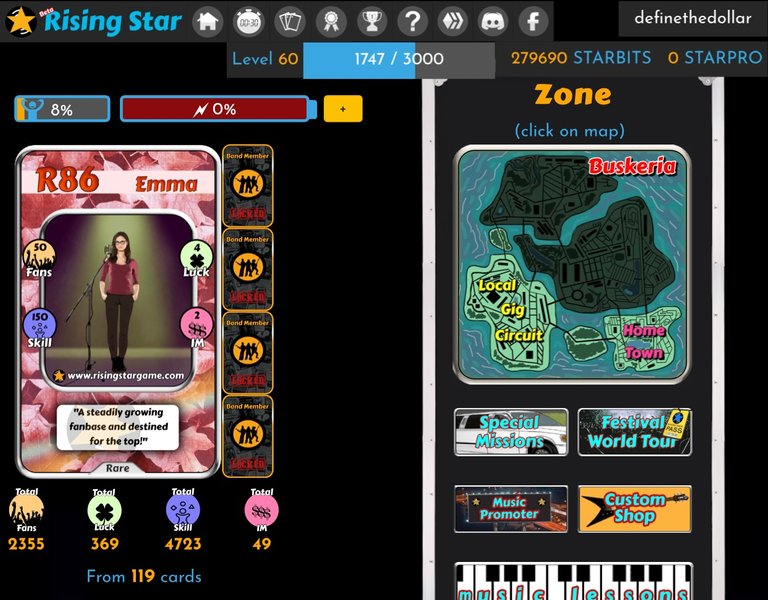 ---
Once again I thought about taking care of HashKings several times throughout the day but couldn't justify the time to sit down and do it. Kinda' considering trying to get out of this game…I obviously don't play it. 😡 I'm sure I would if I could use the phone, but that would require an appropriate use of the DHF funds they're receiving.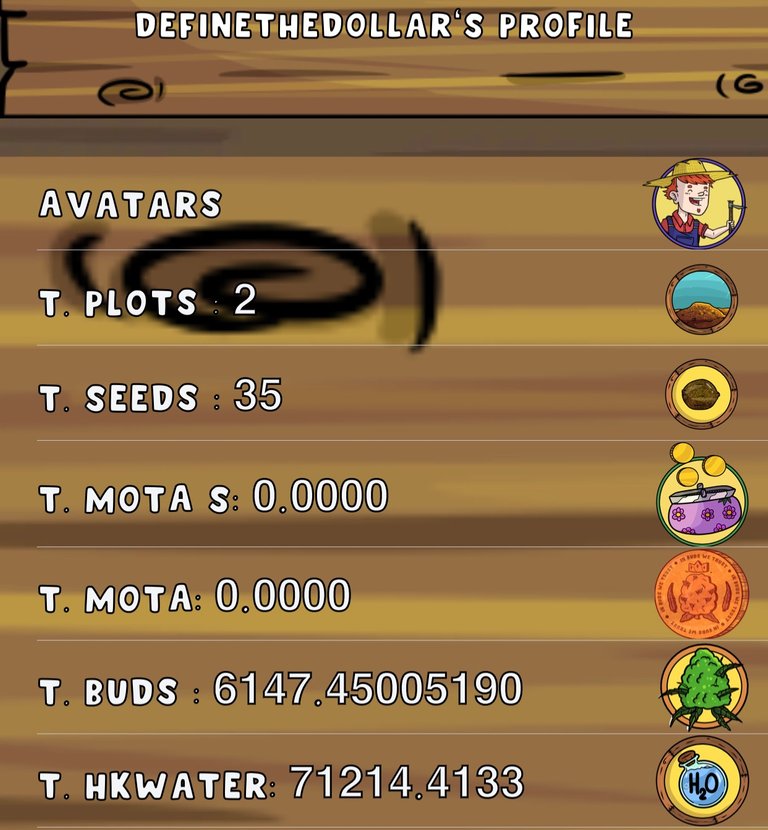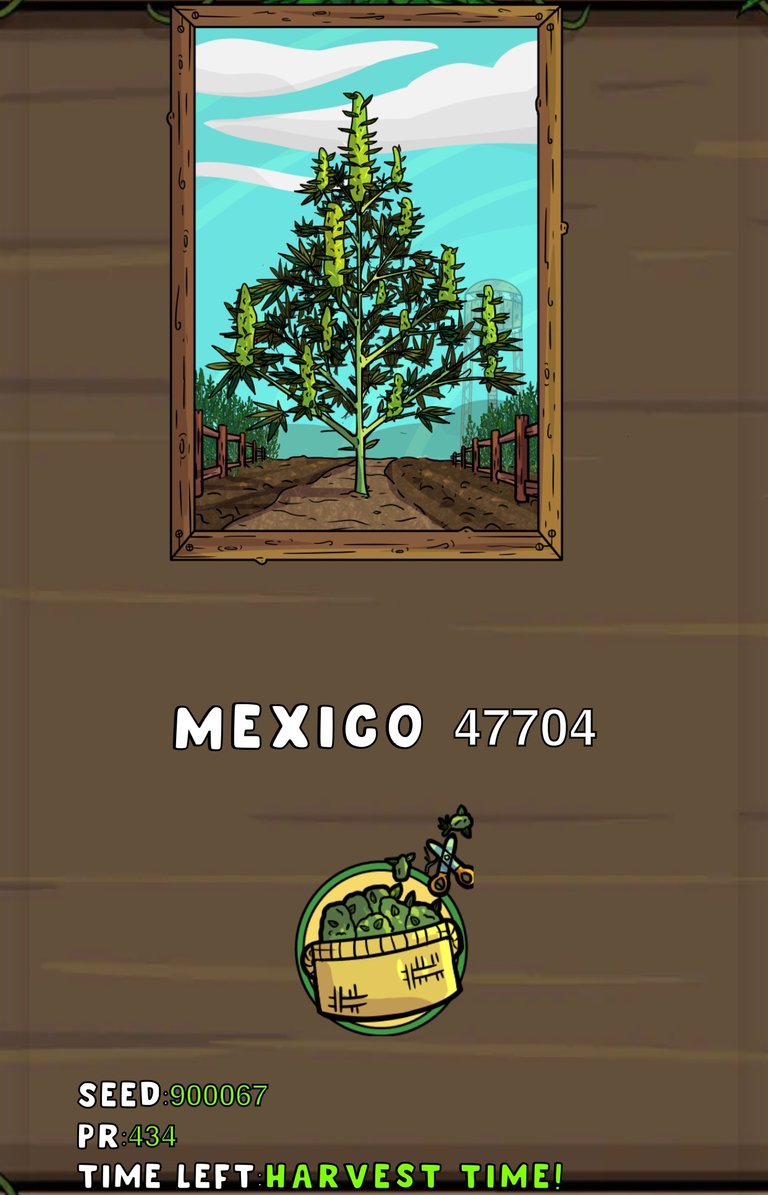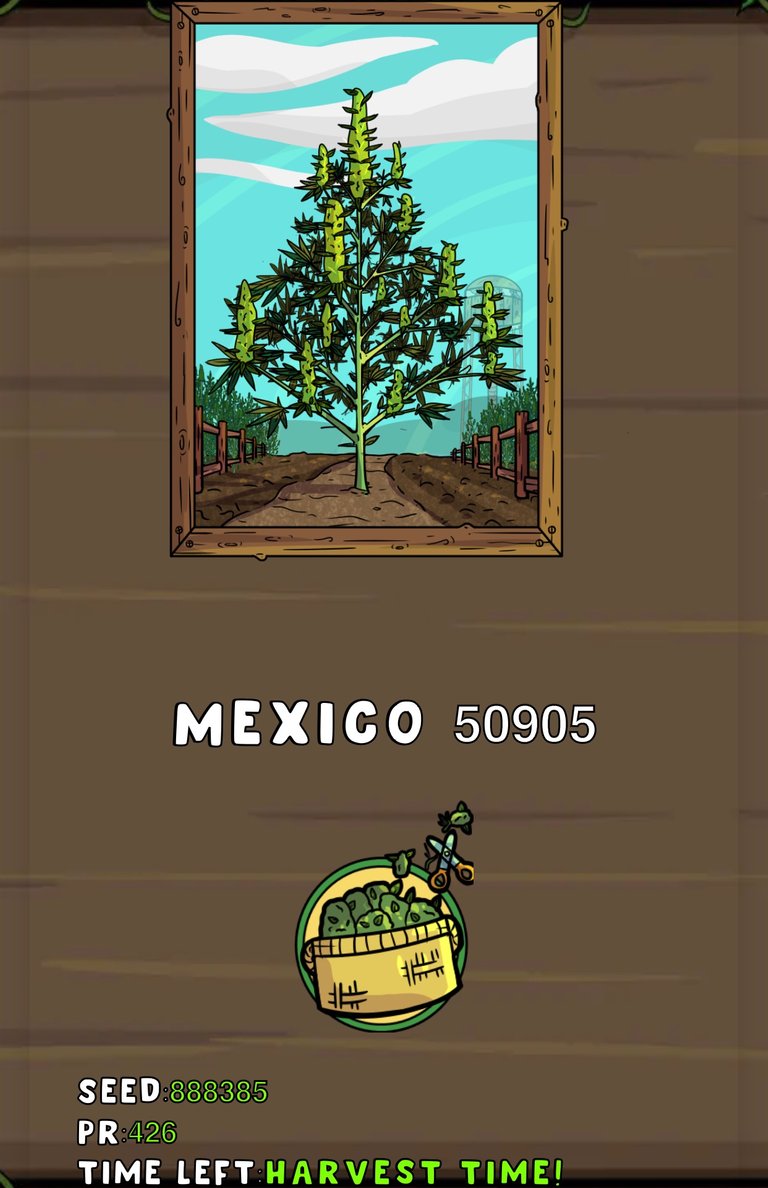 ---
To be honest, looking back, I thought I played more Splinterlands than I actually did. I mean, I meant to, but I put the phone down and ended up falling asleep.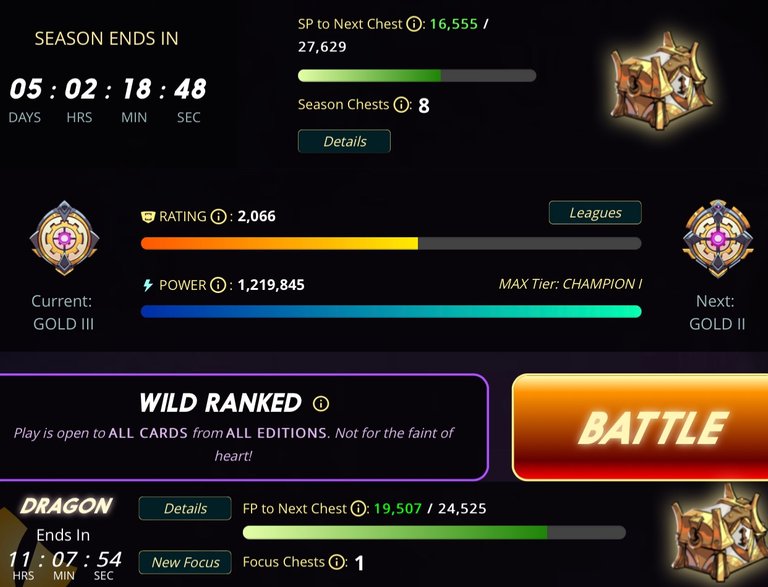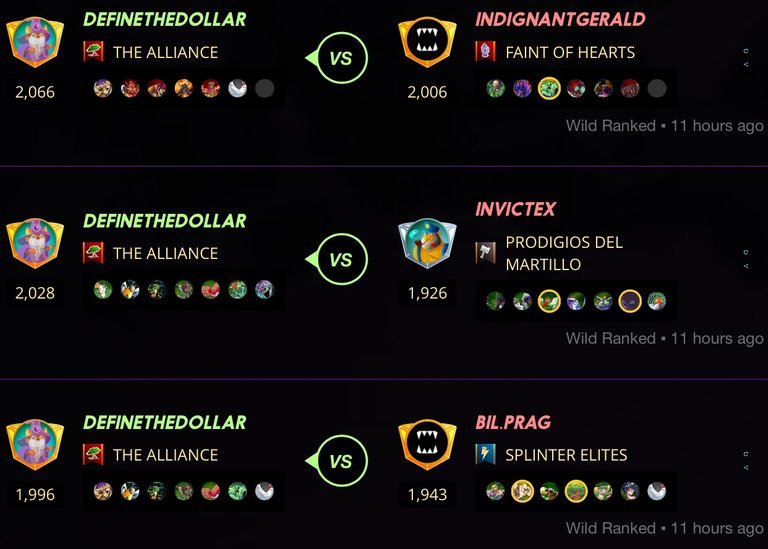 Got my Focus rewards from yesterday and, at least relatively speaking, they were much better. Got a few more cards, at least: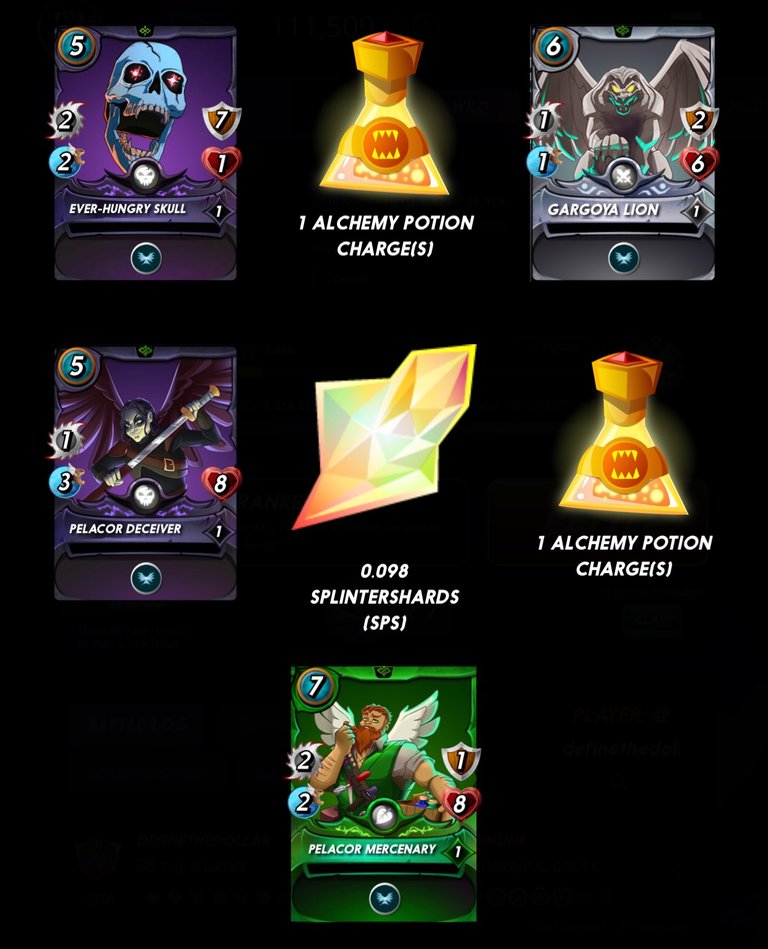 Claimed my SPS interest for the day and left it liquid like yesterday. Thinking I'll swap some out tomorrow probably. Not done anything with the vouchers that are building up in game or the ones I have left waiting on the market…been a while since I took any profit out of those. 🤔
---
Average Last 7 Days: 13,842
Lifetime Average: 14,767
10k per Day Streak: 28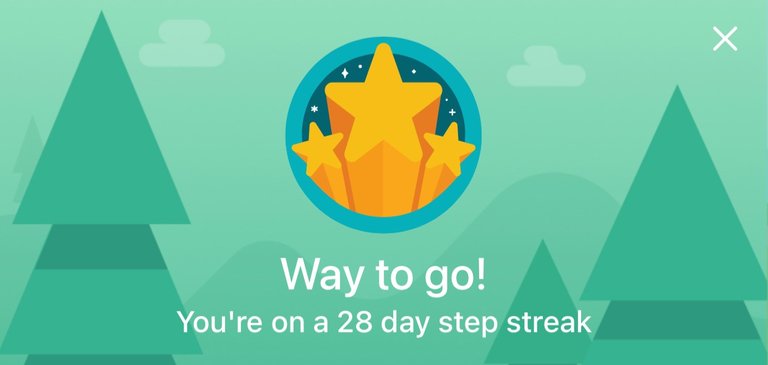 Longest Streak: 204

Distance on shoes: 922.91 km
Distance on hikers: 67.07 km
#AutomaticWin Tally: 424
#AutomaticWin Streak: 0
Longest Streak: 53
#TripleTen Tally: 118
#TripleTen Streak: 0
Longest Streak: 7
#DoubleDay Tally: 234
#DoubleDay Streak: 0
Longest Streak: 37
Highest Floors: 120
Highest Daily Steps: 41,528
Zombies evaded: 0/0
Mindfulness Diary:
Health: 85%
Satisfaction: 85%
Energy: 91%
Productivity: 65%
---
Referrals: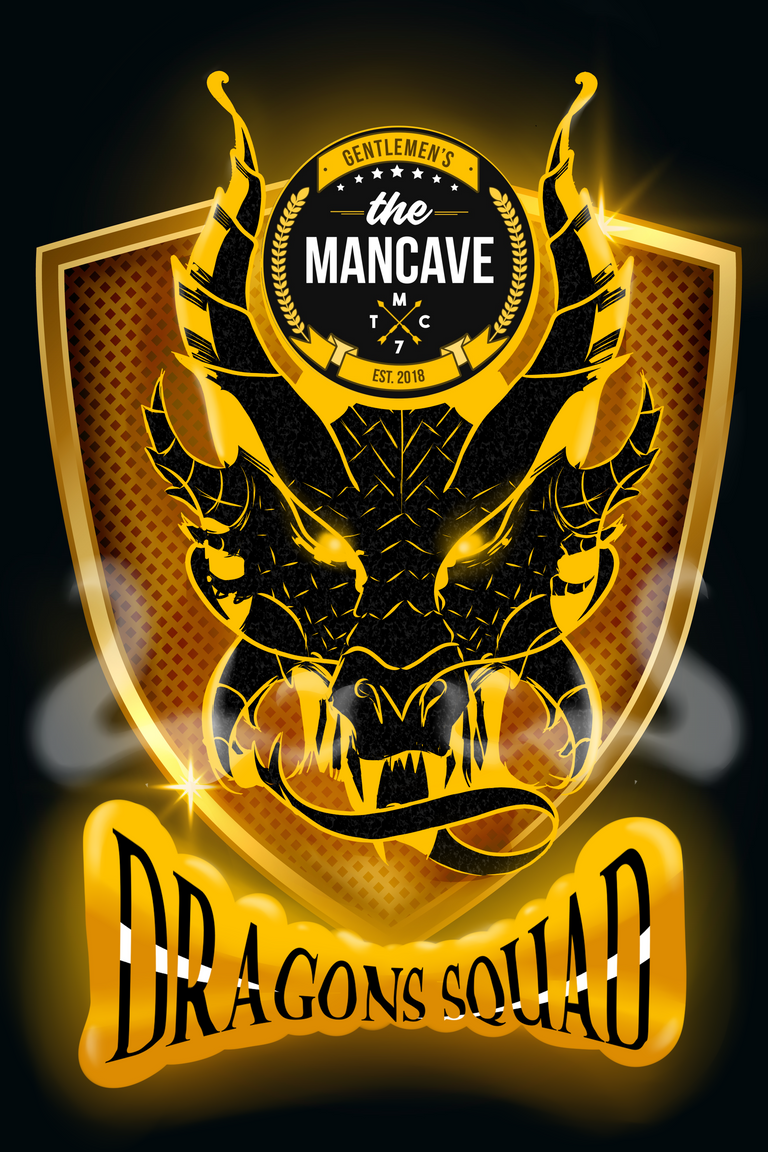 Power up and Hive on!
---
---